Today it is my pleasure to Welcome romance authors 
Patty Blount, Jeannie Moon, Jennifer Gracen & Jolyse Barnett

 to HJ!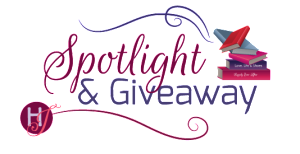 Four best friends. Four unexpected reunions. Christmas in New York.
Love is coming to town this November 11th, in a heartwarming four-book series, "Christmas in New York." Greet the most wonderful time of the year with Sabrina, Cassandra, Jade, and Elena. Each young woman takes an incredible journey through the holiday season of light and receives the ultimate gift—her very own happily-ever-after.

Single mom Sabrina, who never left her coastal Long Island hometown, reunites with her daughter's father—the hockey player who broke her heart in THIS CHRISTMAS, written by Jeannie Moon. Like her heroine, Bree, Ms. Moon is a native Long Islander with a soft spot for her home region. Her Forever Love series by Intermix, including The Temporary Wife and The Second Chance Hero, features a North Shore LI family. It was natural to Jeannie that Bree and Jake find love again in historically beautiful Holly Point.
New York City academic Cassandra finds magic once again with an Irish musician—the first love she never forgot—in ALL I WANT FOR CHRISTMAS, written by Jennifer Gracen, author of the Seasons of Love series (Booktrope). Jennifer is a native Long Islander with a love for the life and spirit of the city.
Adirondack girl-in-transition Jade returns home to her lakeside village to discover the boy next door is all grown up in A LIGHT IN THE WINDOW, written by Jolyse Barnett. Jolyse is the most nomadic of the group, having lived her first twenty-one years in upstate New York, working summers in mid-town Manhattan as a temp during her college years then relocating to Long Island after marrying. Her visceral reaction upon Jeannie's suggestion they all write a holiday novella based in New York was to write a love story set in the Adirondacks, a place of nostalgia to her.
Restless Elena reconnects with the kind-hearted stranger who gave her a glimmer of light during her darkest days in GOODNESS AND LIGHT, written by Patty Blount. An author familiar with tackling tough topics in her young adult novels such as Send and Some Boys (Sourcebooks Fire), Patty was compelled to write about the aftermath of 9-11, New York's greatest tragedy, with a story of healing and hope.
Will the magic of Christmas help them find love?
Jeannie, Jen, Jolyse, and Patty are excited to share their stories with Tule readers. Happy romancing and happy holidays!
I asked authors Jeannie, Jen, Jolyse, and Patty to share a few fun fact about the Christmas in New York Series, here's what they had to say about their books:
Goodness and Light by Patty Blount: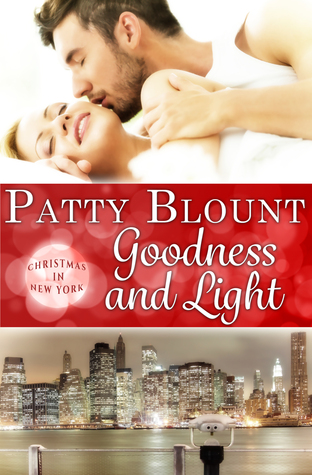 1) Heroine Elena Larsen was a 'wild child' as a teen, yet now is Miss Responsibility, trying hard to make up for all the mistakes she made when she was young.
2) The Lego store Elena and hero Lucas visit and purchase a replica of the UN building in really exists, as does the bakery that sells monster cupcakes. The hot cocoa recipe Lucas uses to seduce Elena is also real — and Patty-tested/Patty-approved.
3) I own a copy of the baby name book Elena's sister, Kara, spends most of the story bookmarking. The scene when Kara asks Lucas what he thinks of the name "Stella" is an inside joke — Stella is the nickname for fellow Christmas in New York author Jeannie Moon's new car. Most of the names in the story were chosen because of their meanings. One of my coworkers has a daughter named Nadia and as soon as she told me it means 'hope,' I knew I had to use that one, too.
4) In an early draft of Goodness and Light, hero Lucas wears a Santa hat when he first meets Elena, but critiques indicated it didn't feel 'alpha' enough so the hat was ditched, except for a very hot dream Elena has about him where he wears nothing but the hat and a smile.
5) The IT pick-up lines used in the story are real — and yes, were used on me.
This Christmas by Jeannie Moon: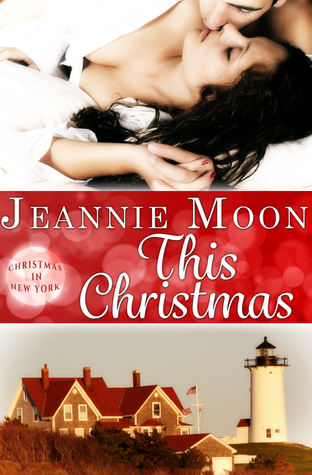 1) I put my pets in my books. Charlie's white dog, Holly, is actually modeled after one of my dogs–a six year old rescue who likes to give hugs. I'm not kidding. The dog gives real hugs.
2) Sabrina and Jake were the main characters in the very first book I ever wrote. It was long and melodramatic and will never see the light of day, but I loved them. The book also centered around an athlete hero and a secret baby, but that's where the similarities end–the setting, the premise, even the child–are all different. I feel very nostalgic writing about them, but the new story is a much better vehicle for a couple of characters I didn't want to let go.
3) The town of Holly Point is not modeled after any specific town on Long Island. It's actually a composite of several south shore towns, but I did place it pretty far east on Long Island. From New York City (Manhattan) it would take over an hour and a half to drive there, without the infamous Long Island traffic.
4) I'm a school librarian and my program director is named Vincenza. We call her Enza. Yes, I stole her name. And yes, I did tell her. She's a terrific lady, a supportive administrator and I'm thrilled to give her a shout out in my book. Bree's father, Ed? My principal, and an awesome human being. He doesn't know he made it into the book. 🙂
5) I cannot ice skate. Me and the ice–we're not friends. I've tried. I've taken multiple lessons, but like Sabrina, I cling to the sides and cry, while struggling to stay upright. It's pathetic. All my kids can skate, as can my husband. Me? I'm a complete loss. Bree's fear of falling comes from my own experience. I badly bruised my tailbone when I fell trying to ice skate.
All I want for Christmas by Jennifer Gracen: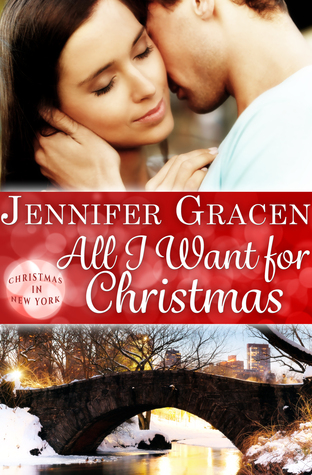 1) I've always had a thing for Scottish/Irish men (the accents! the legendary Celtic passion! the Celtic history!), but haven't actually tried writing one. Sean was my first. With that in mind, I asked a friend – a guy from Ireland who moved to the US a few years ago (and plays guitar, bonus!) — for help with Sean's dialogue/slang etc. because I was so afraid of him sounding like a caricature instead of a real character.
2) Cassandra lives in the Chelsea area and Sean lives in the Village. Both are well known parts of Manhattan. But despite my having lived on Long Island my whole life (only 45 minutes east of NYC), I've barely spent any time in those two particular neighborhoods.
3) For Cassandra's mom, Joann Catalano Baines, I borrowed and played with the name as a shout out to one of my lifelong closest friends, Joann Caggiano. She is a true Italian mama, and I have indeed heard her threaten to beat her kids with a wooden spoon on several occasions. When I told her I'd be putting it in this story, she laughed hard and high fived me. (P.S. She never actually beat them with it, for the record.)
4) I originally was going to have Sean romance Cassandra by the tree at Rockefeller Center in a scene, then decided it was just too cliché and ditched it. Instead, he takes her ice skating at Bryant Park… which, really, is another Christmas in New York kind of cliché, but hey.
5) I was dying to throw some Chanukah symbol in the story somehow – have someone trip over a dreidel, or see a menorah in a window, something – because I'm Jewish. But decided to let Christmas have its own day in the sun for this story. 😉
A Light in the Window by Jolyse Barnett: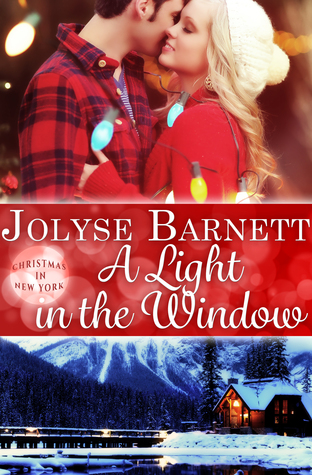 1) I set A LIGHT IN THE WINDOW in the Adirondacks because like my heroine Jade, I was born and raised there. I've ridden the Essex-Charlotte ferry between New York and Vermont, swum in Lake Champlain, and hiked and skied its mountains too many times to count.
2) A few of Jade's childhood memories are mine—including her father singing along to Jingle Bell Rock on the car ride home from her grandparents' Christmas night. However, where Jade has two brothers, I am blessed with two brothers AND two sisters.
3) Starling is a fictional village I've created. It's near the very real Lake Placid, site of the 1960 and 1980 Winter Olympics. I wanted Jade's hometown to be named after a bird native to the region. Starling won out over hummingbird because it contained the word, star, an homage to the Star of Bethlehem and the spirit of Christmas.
4) By day, I'm an elementary schoolteacher. I'm also quite the history buff. I still get grief from my family about dragging them to a hot and dusty fort in Bermuda when we could have been laying on a beach instead. I modeled my hero, Ben's, career after three personas in the education world especially adept at inspiring others to learn: Bill Nye the Science Guy, Ken Burns of Civil War Documentary fame, and the fictional Ms. Frizzle from The Magic School Bus series.
Giveaway: 

$10 

Starbucks gift card, a Christmas-themed mug, and some holiday treats for Giveaway.  
To enter Giveaway: Please complete the Rafflecopter form and

Leave a comment for the authors on your thoughts about this Series. 
Meet the Authors: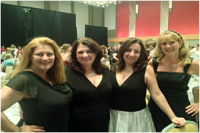 Four best friends.
A sentiment true not only for the characters in Tule's Christmas in NY series set to release November 11th, but for the four authors behind the creation of these young heroines as well. It all began back in 2010, when one by one, Jolyse, Patty, and Jen met Jeannie through Long Island Romance Writers. The following June, the four chapter mates attended the RWA National Conference together in their home city of New York and solidified their friendship, jokingly nicknaming themselves "The Fab Four."
The four friends attend writing workshops and other events to strengthen their craft. They hold informal brainstorming and plotting sessions at each others' homes (which may or may not involve adult beverages) and, like their heroines, keep in touch via a constant stream of mass media texts when life takes them in different directions. They often crack each other up with their off-beat humor and—when necessary—talk each other down from emotional ledges. Jeannie, Jen, Jolyse, and Patty are as different as their heroines, but they all agree the best part about writing is meeting people as a result of their passion.