Today it is my pleasure to Welcome romance author 
Joanne Walsh
 to HJ!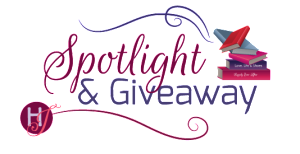 Hi Joanne and welcome to HJ! We're so excited to chat with you about your new release, Christmas in Venice!
Let it snow…?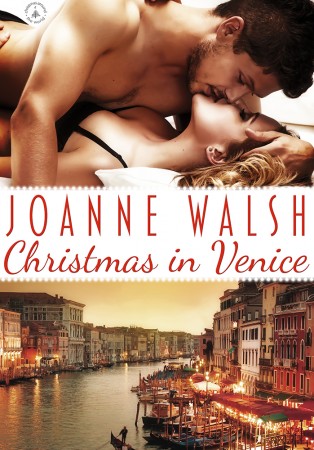 Wasn't she supposed to dream of a white Christmas? Right now, Ashlynne wishes the blizzards, ice and fog that have left her stranded in Venice would melt away. She's facing a dreary holiday stuck at the airport—and she's also run into her ex-husband.
Lorenzo di Grechi insists Ashlynne stay with him at his sumptuous palazzo apartment. He's also promising her Christmas Venetian-style: eating, drinking, and visiting the seasonal markets and musical concerts that make the city so enchanting at this time of year.
She thought she'd moved on: laid the ghosts of their marriage which had ended so sadly and badly to rest, along with how passionately she'd loved him. But the sexual attraction between them is still as potent as ever, and he seems to have changed for the better, forcing her to question her belief that he'd cheated on her at a time when she'd needed him most.
Is this just some sort of Christmas magic at work? Or a real chance to forgive and rediscover her love for Lorenzo?
Do you any FUN facts from Christmas in Venice to share with us?
In the weeks before Christmas, the squares of Venice are filled with special markets that sell food and wine from all over Italy, silk, glass, lace, leather purses and gloves, and seasonal decorations.
Italians have special Christmas trees called ceppos, which are traditional tree-shaped wooden frames with shelves and hooks on which to place decorations and goodies.
On Christmas Eve, after attending Mass, Italians celebrate with a multi-course meat-free banquet, with lots of fish and vegetables, plus traditional desserts.
Do you have a Favorite Scene from Christmas in Venice to share with us?
Lorenzo helped Ashlynne into the gondola that was moored just beneath the palazzo. Though it had stopped snowing a sharp frost was descending, so she was layered up warmly against the below-freezing night. Under the light of the large, full platinum-silver moon, the blanket of snow that covered the ground and speckled the canal-side buildings had a glistening sheen that sparkled like a layer of powdered diamonds. She let out a breath of awe at the fairytale quality of the beautiful deep-frozen city and it hung like a pearly cloud in the icy air.
He gallantly clutched her leather-gloved hand to help her balance as she walked gingerly to the cushioned seating area that was positioned at one end of the boat. The gondolier stood behind, his punt at the ready.
"I'm wearing so many layers I can hardly move," she laughed.
"You look beautiful, tesoro," he replied quietly, and she couldn't help glowing at his compliment, and also registering how handsome he looked tonight, dressed for dinner beneath his heavy overcoat, oozing strength and self-assurance. However she felt less certain when his gaze suddenly raked over her hungrily.
He helped her lower herself down into her seat and then placed himself beside her, arranging a woollen blanket over them and stretching an arm along the back of the seats, pulling her to him in a close grip around her shoulder.
She studied him for a moment or two. He seemed preoccupied now. She bobbed her head down and snuggled up against him. "Gotta huddle together for warmth," she joked.
He rubbed her shoulder and laughed. "I should say so. It's freezing out here on the water!"
They set off, gliding along the Grand Canal, past ancient snowy palaces, towards the Rialto Bridge, with only the sound of water lapping against the boat. Ashlynne leaned contentedly against Lorenzo, drinking in the view and marvelling at its film-set quality. After a while, she raised her head to say dreamily, "This is so romantic."
Thanks for blogging at HJ!
Giveaway: 

$5 Starbucks gift card + E-copy of Joanne's "The Unexpected Bride"+ Tule Publishing swag
To enter Giveaway: Please complete the Rafflecopter form and Post a comment to this Q: 
Away in a Manger and Little Donkey are two Christmas carols features in Christmas in Venice. Which two Christmas carols are your favorite?
Meet the Author:
Joanne Walsh became hooked on romance when her grandma gave her a copy of Gone with the Wind for her birthday. The teachers at her strict girls' school didn't approve of a ten-year-old reading such a 'racy' novel and confiscated it. But Joanne still became a voracious romance reader and, later, an editor for one of the world's leading women's fiction publishers, where she could do two of her favorite things: work with her beloved alpha-male heroes and spend time in the USA. These days, Joanne lives in the south of England and divides her time between freelance editing, writing and spending time with her very own real-life alpha…
Find Joanne Online: https://twitter.com/joannewalsh60