Today it is my pleasure to Welcome author
Michelle Major
to HJ!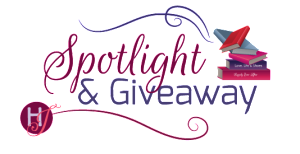 Hi Michelle and welcome to HJ! We're so excited to chat with you about your new release, Christmas on Crimson Mountain!

Hi there! It's great to be visiting HJ again.

Please summarize the book for the readers here: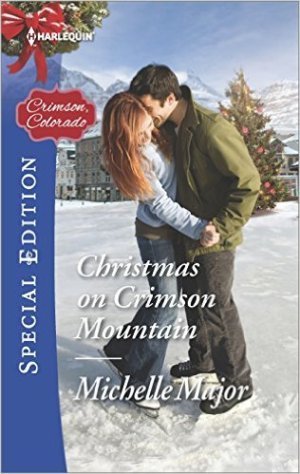 When April Sanders becomes guardian of two young girls, she has no choice but to bring them up Crimson Mountain while she manages her friends' cabin. Waiting for her at the top is Connor Pierce, a famous author escaping his own tragedy and trying to finish his book. Neither planned on loving again, but will these two broken souls mend their hearts to claim the love they both secretly crave?

Please share the opening lines of this book:
"It's so white."
April Sanders flicked a glance in the rearview mirror as she drove along the winding road up Crimson Mountain.
Her gaze landed on the sullen twelve-year-old girl biting down on her bottom lip as she stared out the SUV's side window.
Please share a few Fun facts about this book…
April Sanders was a secondary character in the first book in the Crimson, Colorado series. I hadn't planned on her getting her own story, but so many readers asked and this book became my favorite!
There is nothing prettier than a mountain town decorated for Christmas. Breckenridge is one of my favorites and I used it as inspiration for Crimson at Christmas.
My kitten was the basis for the little kitten, Jingle, they adopt in this story.
Although April is a yoga instructor and I've done a few classes over the years, I have to admit that yoga is totally NOT my thing!
Please tell us a little about the characters in your book. As you wrote your protagonist was there anything about them that surprised you?
April Sanders is sweet and gentle and the exact opposite of surly Connor Pierce. I loved writing her and her relationship with the two girls, Ranie and Shay. But what really surprised me as I wrote the book was the connection between Connor and Ranie. I hadn't actually planned that in the book but it became one of the sweetest additions.
If your book was optioned for a movie, what scene would you use for the audition of the main characters and why?
This scene is the first time Sara and Connor get to show a little bit of their vulnerability to each other. I would want to know the actors playing them had that connection.
"Thank you for taking care of me these past couple of days."
She sniffed. "It's my job."
He acknowledged her words with a small nod, or maybe it was the bitterness creeping into her tone that he recognized. "How are Ranie and Shay?"
"Do you really care?"
"Yes." He sighed. "Even though I don't want to care. The other night…on the highway…it affected me. Hearing that scream when the car slid on the road and the headlights moving closer." He paused and a shudder ran through him. "I'm sorry I disappeared, but I wasn't fit company for anyone after that."
"It's fine." She tried to hold on to her anger even as it slipped through her body like grains of sand through her fingers. She needed that anger. It was safer with this man. Safer for her heart. "You don't owe me an explanation."
"I want to give you one anyway." His hold on her gentled and he rubbed his thumb over the sensitive flesh on the inside of her wrist. "I've missed you, April. I've spent the past three years alone, and suddenly I'm lonely without you. I stopped caring. I didn't think I had it in me to care, and I'm still so turned around. Every little thing sets me off and I can't stop it. But I also can't stop wanting to be near you. It doesn't make sense."
She closed her eyes against the onslaught of emotions that poured through her at his words and the gentle pressure to her skin.
"Do you know," he asked, shifting so close now that she could feel his breath against her hair, "that I listen for the door to close after you leave and rush down to the kitchen because your scent lingers after you're gone?"
She huffed out a laugh that sounded breathless to her own ears. "Are you saying I smell?"
"Like lavender and vanilla. I've made an idiot of myself the past two days following traces of you around the house."
"Why are you telling me this?"
"Because I want you to know what you do to me, even if I should stay away. It's better for both of us if I turn around and walk back to my bedroom until you're gone."
She waited a moment, but he didn't move. "You're not walking."
"Hell if I can make myself go."
What do you want people to take away from reading this book?
This is at it's core a book about forgiveness. Sara and Connor have to learn to forgive themselves and believe they deserve the love they find with each other and the two girls they come to care for so deeply. I hope readers find some hope and that the story allows them to discover a little Christmas magic!
What are you currently working on? What other releases do you have planned for 2016?
I'm so excited to have another Fortunes of Texas book, A Fortune in Waiting, releasing in January. After that, I have another book, Meant For This, from Montlake that comes out in March and two more Harlequin Special Editions coming in September and December of 2017.

Thanks for blogging at HJ!
Giveaway:

I'd love to give away five copies of Christmas on Crimson Mountain (print or e-book – winner's choice) U.S. only
To enter Giveaway: Please complete the Rafflecopter form and Post a comment to this Q:

I'm big into holiday traditions and enjoyed including a few in this story. What is your favorite family tradition for the holidays?
Excerpt from Christmas on Crimson Mountain:
"No kids."
Connor Pierce growled those two words as soon as the willowy redhead walked into the kitchen.
Maybe he should have waited to speak until she'd spotted him standing in front of the window. Unprepared, she'd jumped into the air, dropping the bag of groceries as she clutched one hand to her chest.
Her wide brown eyes met his across the room, a mix of shock and fear in her gaze. Scaring a woman half to death was a new low for Connor, but he couldn't stop. "They need to go," he snapped, fists clenched at his side. "Now."
To the woman's credit, she recovered faster than he would have expected, placing a hand on the back of a chair as she straightened her shoulders. "Who are you?"
The fact that she didn't scurry away in the face of his anger was also new. Most people he knew would have turned tail already. "What kind of question is that?"
Her eyes narrowed. "The kind I expect you to answer."
"I'm the paying guest," he said slowly, enunciating each word.
"Mr. Pierce?" She swallowed and inclined her head to study him more closely. He didn't care for the examination.
"Connor."
"You don't look like the photo on your website."
"That picture was taken a long time ago." Back when he was overweight and happy and his heart hadn't been ripped out of his chest. When he could close his eyes and not see a car engulfed in flames, not feel his own helplessness like a vise around his lungs.
She didn't question him, although curiosity was a bright light in her eyes. Instead, she smiled. "Welcome to Colorado. I'm sorry you got to the cabin before me." She bent to retrieve the groceries, quickly refilling the cloth bag she'd dropped. "I was told your flight arrived later this afternoon."
The smile threw him, as did her easy manner. "I took an earlier one."
After placing the bag on the counter, she walked forward, her hand held out to him. "I'm April Sanders. I'll be making sure your stay at Cloud Cabin is everything you want it to be."
"I want the kids gone." He didn't take her hand, even though it was rude. She was tall for a woman but still several inches shorter than him. Her long hair was pulled back in a low knot, revealing the smooth, pale skin of her neck above the down coat she wore. The light in her eyes dimmed as her hand dropped.
"I don't know what you mean."
"I saw you come in," he said, hitching a finger toward the window overlooking the front drive. "Are those your daughters?"
She shook her head.
"They can't be here."
"They aren't here. They're with me in the smaller cabin next door."
"It doesn't matter." Their voices had drifted up to him when the girls spilled out of the car. The older one, her dark blond hair in a tight braid down her back, had kept her shoulders hunched, arms crossed over her chest as she took in the forest around the house. Connor had felt an unwanted affinity to her. Clearly, she was as reluctant to be trapped in this idyllic winter setting as he was.
It was the younger girl, bright curls bouncing as she pointed at the two log cabins situated next to each other on the property, who had brought unwanted memories to the surface. She'd given a squeal of delight when a rogue chipmunk ran past the front of the SUV. Her high-pitched laugh had raked across Connor's nerves, making him want to claw at his own skin to stop the sensation.
She was dangerous, that innocent girl, threatening his stability on a bone-deep level. "I'm at this cabin to work." He kept his gaze on the window. "I need privacy."
"I'll make sure you have it."
"Not with kids around."
She'd moved so quietly Connor didn't realize April Sanders was standing toe-to-toe with him until he turned back. Up close, with the afternoon light pouring over her, she looked young and too innocent. He'd never seen anything as creamy as her skin, and he had a sudden urge to trace his finger along her cheek and see for himself if it was as soft as it looked.
It was a ridiculous thought. Connor didn't touch people if he could help it. Not for three years, since that drive along the California coast when he'd held his wife's hand for the last time.
Although he knew it to be untrue, he'd come to believe he could hold on to the memory of his wife and son more tightly if he kept himself cut off from physical contact with anyone else. He'd never felt the need before now.
Excerpt. © Reprinted by permission. All rights reserved.

Book Info:
Peace and quiet—that's all Connor Pierce wanted from the rented cabin on Crimson Mountain. Yet the caretaker turned out to be lovely April Sanders—a total distraction. As were the two little girls she was caring for. Connor's plan to forget his painful past soon detoured into giving the ladies a Christmas to remember.
Being named guardian of two motherless girls has upended April's world. Add to the mix a mysterious, brooding writer claiming he wanted to be left alone while going out of his way to bring a little joy to the girls, and she has quite the quandary. April had counted herself out of a happy ending. But maybe Santa still had a few surprises up his merry old sleeve…
Book Links:

Meet the Author: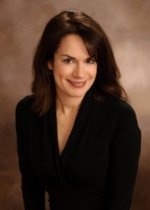 Michelle Major is the best selling, award winning author of over ten sexy and sweet contemporary romances. She loves second-chances love stories, smart heroines and strong heroes. A midwesterner at heart, she's made the Rocky Mountains her home for over twenty years and is thrilled to share her books with readers. Connect with her at www.michellemajor.com or on Facebook and Twitter (@michelle_major1).
Website | Facebook | Twitter | Instagram | GoodReads |