Today it is my pleasure to Welcome author
Terri Reed
to HJ!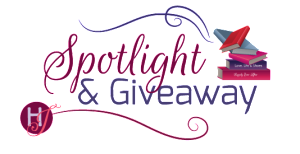 Hi Terri and welcome to HJ! We're so excited to chat with you about your new release, Christmas Protection Detail!

Merry Christmas! I'm so happy to be here today.

Please summarize the book for the readers here: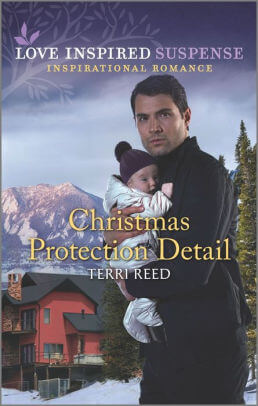 This is the third book set in the fictional town of Bristle Township, Colorado.
Deputy Sheriff Kaitlyn Lanz is skeptical when handsome and wealthy Nick Delaney declares he will protect an orphaned baby girl. Kaitlyn doubts the man can take care of himself without help let alone a baby and when her boss tells her to keep both Nick and the baby safe, Kaitlyn reluctantly takes the protection detail. Though overwhelmed, Nick is determined to step up but when bad guys keep attacking, making it clear they want the child, Nick and Kaitlyn must risk everything, including their hearts, to make sure they all survive to make it through Christmas.

Please share your favorite line(s) or quote from this book:
Nick smiled grimly to himself. Always the rule follower. That was his Kaitlyn.
His pulse jumped. When did he start thinking of her as his? Ridiculous. But for now she was under his protection as long as she was under his roof. A position he'd never expected or realized he wanted. And even though, technically, she was here to protect him and Rosie, he wanted to keep Kaitlyn safe. So, in essence, they were protecting each other. However, he highly doubted Kaitlyn would think he could do anything to protect her.
Please share a few Fun facts about this book…
Giving Nick Delaney is own story was so fun. From the first time he stepped on to the page in the first book in the series, Buried Mountain Secrets, I liked him. Though Kaitlyn didn't! And in the second book, Secret Mountain Hideout, sparks flew off the page when Nick and Kaitlyn were together. So there was no denying they were a good match. They just needed to let down their walls and let go of preconceived expectations. I also wanted to put Nick in an uncomfortable situation. What better than to suddenly have to take care of a baby? Plus have Kaitlyn be assigned to protect them, especially, because she hadn't a clue about babies either. It was such fun for them to learn together while trying to dodge bullets and unravel a mystery.

What first attracts your Hero to the Heroine and vice versa?
Nick was attract to Kaitlyn because she wasn't impressed with him all. He was so used to having women fawning all over him because of his wealth and his family's name, that he found Kaitlyn's indifference a refreshing change and a challenge. That is until he realized he wanted her to like him for who he was and had to really work at getting her to trust him.
The first time Kaitlyn met Nick, she wanted to smack him! He was handsome, flirty, arrogant and way to charming for her liking. But as she got to know Nick, she discovered unexpected layers to him that made it difficult for her not to reassess her opinion of him and soon she found her heart softening.

Did any scene have you blushing, crying or laughing while writing it? And Why?
I loved writing the scenes where Nick and Kaitlyn had to figure out how to care for a baby. From shopping for baby items to basic care, these two were out of their depth.
For a second she hesitated to lift the little girl into her arms, but then she caught Nick watching her. If he could pick up the baby without mishap, then so could she.
Carefully, she untucked the blanket and scooped the baby into her hands, lifting her from the carrier, careful not to jostle her overmuch. Rosie was so lightweight, yet Kaitlyn hugged her close as if she were the heaviest and most precious object on Earth.
A shiver of something unfamiliar raced along her limbs and her heart contracted in her chest with a tenderness that was unexpected and terrifying.
"Lay her on the changing pad," Nick instructed as he hovered at her elbow.
"I got it." Kaitlyn gently put Rosie on the pad. Keeping a hand on Rosie's tummy, she turned to Nick. "Now what?"
He grinned. "Time to watch that video on how to change a diaper."
Despite herself, Kaitlyn grinned back. "That would be wise."
Readers should read this book….
if you're looking for an action-packed, suspenseful and heartwarming Christmas story, then you'll love Christmas Protection Detail.
What are you currently working on? What other releases do you have in the works?
I'm currently writing the fourth book set in Bristle Township, Colorado.
Ian Delaney wakes up with no memory of the past week or why he was in a helicopter that crashed in the mountains. When it becomes apparent his life is in danger, his family hires a bodyguard to keep him safe. Simone Walker has protected many wealthy CEO's in trouble, guarding Ian shouldn't be a problem. Except as the danger closes in, Simone and Ian realize the biggest threat might be falling in love.
My next release comes out in April 2021. Alaskan Rescue is the first book in a new continuity series from Love Inspired Suspense.
A mountain search-and-rescue mission turns into a fight for their lives.
Sent to find a wedding party that disappeared during a hike, Alaskan state trooper Hunter McCord and his K-9 partner, Juneau, discover bridesmaid Ariel Potter hanging from a cliff. But this was no accident—she was pushed—and her hiking companions are missing. Now it's up to Hunter and Juneau to find them…and make sure whoever wants Ariel dead doesn't finish the job.

Thanks for blogging at HJ!
Giveaway:

A signed copy of Christmas Protection Detail, a paw print tea towel, a pen, sticky note pad, some chocolate and a Christmas ornament. For US only.
For International winners, an ebook copy of Christmas Protection Detail
To enter Giveaway: Please complete the Rafflecopter form and Post a comment to this Q:

Nick's parents traveled the world and always brought back a Christmas ornament from the places they visited. This is a tradition that I have been doing for several years. Do you have any special traditions around Christmas ornaments?
Excerpt from Christmas Protection Detail:
"Deputy, drop your weapon," one of the men said.
He had sandy hair and cold blue eyes that sent a shiver down Kaitlyn's spine. She ground her molars together. No way did she want to give up her sidearm, but she was outnumbered. She pushed back the prickling of fear. There had to be a way to alert the sheriff.
Hoping to buy time, she slowly lowered her weapon to the floor, her gaze catching on the cord attached to the oxygen monitor clipped to Lexi's index finger. Kaitlyn shifted her position to better reach the cord. As she rose, she subtly yanked on the cord, pulling it from Lexi's finger.
Knowing there would be a twenty-second delay before an alarm sounded, Kaitlyn stepped in front of Nick and the baby. She prayed this didn't get her killed.
Right on time, a shrill beeping from the monitor display pierced the room. Rosie let out a protesting wail. Kaitlyn couldn't blame the infant. The noise was earsplitting.
"What did you do? You'll pay for this!" the blond gunman shouted with malice twisting his face. "We have to go!" He yanked open the door and ran out.
The other man rushed forward his gaze on Lexi. Was that concern or fear in his eyes? "Is she okay?"
"Thanks to you, she's in a coma," Kaitlyn replied. "What are you after?"
The wiry man pointed his Glock at Nick. "Give me the baby."
"No." Nick backed away and curled protectively around the infant. "Stay back."
Kaitlyn edged between the man and Nick and the baby, aware of the barrel of the gun too close to her chest. Even with a flak vest on, being shot at such a close range would cause damage. A broken rib, bruising and pain. Her heart thudded with fear, but she held her ground.
The wiry man let out a string of curses, turned and raced for the door.
Kaitlyn scooped up her weapon. "Stop where you are!"
The man paused at the door with his back to them.
"Drop your weapon and put your hands up!" Kaitlyn shouted, holding her weapon in a two-handed grip and hoping the tremors racking her body didn't show.
With a vicious curse, the man whirled around, his gun aimed at her head. His finger moved toward the trigger.
"No!" Nick shouted and shoved Kaitlyn out of the way with one hand while keeping Rosie tucked to his chest with the other.
Kaitlyn stumbled to the side in stunned surprise just as the man fired, the loud bang echoed off the walls. The air whirled hot next to her ear as the bullet hit the monitor display.
Regaining her balance, Kaitlyn raised her firearm, but the gunman slipped out the door and escaped.
She raced after him. "Stop!"
Excerpt. © Reprinted by permission. All rights reserved.


Book Info:
He'll do anything to protect a baby in jeopardy…
When a call from a friend in trouble leads Nick Delaney and Deputy Kaitlyn Lanz to a car crash that killed a single mother, they become the baby's protectors. Now figuring out why someone is after the child is the only way to save her. But they must find answers soon…or this baby's first Christmas might just be Nick's and Kaitlyn's last.
From Harlequin Love Inspired Suspense: Courage. Danger. Faith.
Book Links: Amazon | B&N | kobo | Google |


Meet the Author:
Terri Reed's romance and romantic suspense novels have appeared on Publisher's Weekly top twenty-five, Nielsen's Bookscan top hundred, Amazon Bestseller and featured in USA Today. Her books have been finalists in Romance Writers of America RITA contest, National Readers' Choice Award, Inspirational Reader's Choice Award and finalists three times in American Christian Fiction Writers The Carol Award contest. When not writing, she enjoys agility with her Australian shepherd and going on longs walks. Contact Terri @ P.O. Box 19555 Portland, OR 97224
Website | Facebook | Instagram | GoodReads |