Today it is my pleasure to Welcome author
Joanne Rock
to HJ!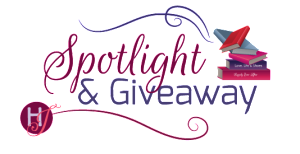 Hi Joanne and welcome to HJ! We're so excited to chat with you about your new release, Claiming His Secret Heir

!


Hello, romance readers!! So glad to be back with a new book this month!

Please summarize the book for the readers here: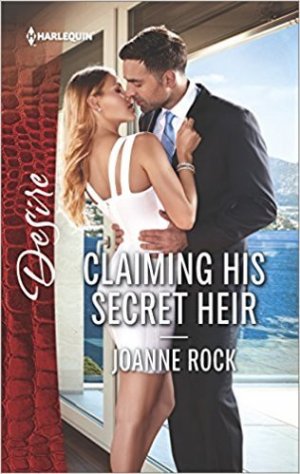 Damon and Caroline fell in love fell in love despite all odds– her father was against them, since he send his daughter into Damon's company to keep an eye on his investment in the software start-up. But despite the odds, Caroline and Damon married quietly and had a blissful honeymoon in Italy. When she said she wanted to try to make peace with her father on the way home from the honeymoon, they argued. And Caroline… disappeared. Damon believes she left him. Caroline knows she was kidnapped. The truth is tougher to find. One thing is certain though. The passion is still fiery between these two, only now there is far more at stake since their brief time together left Caroline with a son that Damon knows nothing about.

What's your favorite line(s) from the book?:
I actually really love the opening line –
Steeling herself against the January chill, Caroline Degraff stood outside the gates of the Los Altos Hills mansion that would have been hers and wondered how to get in.
When you sat down to start this book, what was the biggest challenge you faced? What were you most excited about?
The biggest challenge in this one was letting readers in on the rich past between the couple without slowing down the opening. They've already been through so much when we meet them, but I was really excited to start the story with the heroine standing outside her home and wondering how to get in. I think that's an emotion we can identify with immediately– we wonder how that would feel and how she got on the outside looking in.
Please tell us a little about the characters in your book. As you wrote your protagonist was there anything about them that surprised you?
I love these characters so much. I've written three and a half books since I finished this one and Damon and Caroline still feel very real to me. Caroline is a high-finance expert and she goes into Damon's software start-up company as an "entrepreneur in residence" to give advice as needed and make sure the company is well run on behalf of the private investors helping to get it off the ground. That relationship put them in a unique position to one another– tenuous trust, both very smart and powerful in their own right. But once they got to know each other, those dynamics didn't matter… they just fell for each other. Right up until the trust was broken. I think that speak to so many of our relationships. We want to fall in love, and believe in love, but it can be very scary to think you've been deceived in romance.
What have you learned about your own writing process/you as an author while writing this book?
I was really proud to feel like I wrote a fairly complex story with a lot going on in just fifty thousand words! I packed a lot into this book, and I don't think I shortchanged this couple in the least. I'm so proud of Claiming His Secret Heir. Also, this was a story that sort of "told itself" which is really rare for me. And I was thrilled to know that every now and then, those stories still come along! Some stories are a wrestling match, but this one felt like I just reported events as they happened.

The First kiss…
He didn't want to delve into this now. Not when his whole purpose today had been to relive good times.
"And when months went by?" She peered up at him, frustration simmering in her clear brown eyes.
"I took solace from the knowledge that you loved me once and you'd love me again." He dropped his palms on her shoulders, drawing her closer. Wanting her to feel the connection that still stirred inside him every time she was near. "I knew what we shared wouldn't just disappear. I hired private investigators to find you myself."
He could feel her swift intake of breath. A mixture of wariness and some warmer, answering emotion flared in her eyes, but she didn't move away.
The wind stirred the leaves at their feet and whirled around them. To Damon, it felt like it was drawing them closer.
"I'd like to show you what I mean." He teased a touch along her jaw, testing the softness of her creamy skin, breathing in the faint scent of roses.
He wanted to take his time, to soak in the feel of her, the warmth.
If she remembered nothing else, she had to remember this.
Slowly, he grazed his lips along hers, the barest brush of mouths. Of breath. He tipped his forehead to hers, standing still, waiting.
When her fingers curled into his shoulders, her nails softly pressing through his sweater and tee, Damon's blood surged in a heated rush. He ground his teeth against the bolt of hunger and forced himself to step back. He simply took her hands in his and caressed them and kissed them.
"That proves passion is still there," she said finally, her voice expressing the same hunger he felt. Yet she backed up another step and slid her hands away from his, tucking them into her pockets. "But what about love?"
Did any scene have you crying or laughing (or blushing) while writing it?
I really loved the emotions in the scene where Damon gives Caroline her wedding rings back….
Caroline didn't know what came over her.
Simple attraction to her husband? Or was it a memory of true love inspired by the wedding rings he'd carefully slid into place on her left hand?
She didn't know. But the compulsion to get closer, to test the swirl of complicated feelings sending pleasure to every atom of her being, was too strong to ignore.
How long had it been since she'd experienced something so…delicious?
Her tentative exploration of Damon's lips didn't last long. A breath. An instant. Then his hands came around her waist, drawing her whole body toward him, as if he could encompass all of her with one squeeze of his powerful arms.
The pleasure she'd been feeling multiplied ten times. A hundred times. Being pressed up against her husband's muscular warmth sent tingly sensations everywhere from her breasts to her thighs, with the most potent concentration deep inside her. Being in his arms, kissing him, felt more like coming home than crossing the threshold of this colorless mansion ever had.
This, she recognized.
This, she remembered in her body more than her brain.
How else could she account for the sudden, reflexive need? Her hands tunneled into his dark hair, and she craved more. More of the kiss and the man.
He accommodated her instantly, pulling her fully across his lap. Her thighs draped over his, her hip pressed intimately to his arousal. The chilly night air blew lightly on her back, but it didn't cool the heat their bodies generated where they touched. Damon kissed her with a slow thoroughness that undid her. She dropped her hands to his chest, wanting to feel the thrum of his heartbeat, to see if the rhythm was as unsteady as hers. Or maybe just to reassure herself this was no fevered dream or wishful memory.
Damon McNeill in her arms was the real thing.
She broke the kiss, needing to feel that addictive slide of his mouth on her neck. Behind her ear. Down to the base of her throat. She didn't know if she steered him there or he simply understood everything she wanted. Arching into him, she let the heat build, not questioning it. Needing it.
He said he wanted to start over, didn't he?
Was it madness to begin again this way, right here and now?
For the first time in months, she didn't have to struggle to remember. She could simply be. Feel.
Savor.
She tugged at the buttons on her sweater, needing to feel his kiss on her breasts. He thumbed aside the bra strap as she exposed it, his hands working seamlessly beside hers…
Until the wail of Lucas's cry filled the night.
If your book was optioned for a movie, what scene would you use for the audition of the main characters?
This scene between the characters is full of drama and tension! The hero is seated in the kitchen, thinking over the wife who has newly returned to him…
The fact that she'd disappeared right after the honeymoon, coupled with the fact that she'd returned now, claiming to have no memory of the marriage, right at a sensitive time of transition for the business…
Across the kitchen, he saw the door of the master bedroom open silently. He closed his laptop with no warning to Gabe, not wanting Caroline to overhear the discussion. Damon watched her as she stepped onto the bamboo floor, her shoes in her hand, as if she wanted to make as little sound as possible. She was fully dressed in fresh clothes she must have found in the closet. A cranberry-colored purse was slung over the shoulder of a shawl sweater that swung around her knees. Her gaze was on the door.
Leaving?
"Good morning."
He startled her so badly she dropped the shoes she'd been carrying, brown leather boots that clunked heavily to the floor. Damn it. How had he let his brother's comment twist him around to think the worst of their relationship? He knew Caroline better than that. Didn't he?
Shoving to his feet, he was across the room and at her side. Picking up her shoes and setting them neatly by the kitchen island, he reached to steady her arm.
"I'm sorry, Caroline." He smoothed a touch along her shoulder, remembering the feel of her lips against his the day before. "I should have given you a warning."
"No need." She waved off the apology, her high ponytail brushing her shoulder when she moved away. "You live here. I'm the newcomer." She tipped the cell phone in her hand to show him. "I'm on hold with the local police department. I'm trying to speak to the officers you mentioned yesterday."
"I thought they were going to call you when they went on duty?" He had been with her when they'd left a message at the station the day before.
"Shift change is at seven a.m. I thought I'd try to reach them before they head out for the day." Her attention shifted to the call and she tucked the phone against her cheek. "Yes, I'm here. I'm holding for Officer Downey."
Damon watched her pace the kitchen, her outfit a swirl of rich colors reflected in stainless steel appliances. She must have been transferred to the officer she wanted because she gave her name and the details of why she was calling, checking notes that she pulled from her purse to read him approximate dates Damon had given her yesterday.
Having his story checked was a strange sensation. Long before he'd dreamed up the idea for Transparent, he'd been a successful businessman. In Martinique, where he and his brothers owned a marina and a historic plantation home available for private parties and corporate retreats, he had a reputation for being a fair employer and a generous contributor to local causes. In Silicon Valley, he was a man people listened to. He filled lecture halls when he spoke at prestigious universities about digital progress.
But the woman he'd given his heart to had to verify his story with the police. Was that normal for amnesia sufferers? He added it to the list of things to ask the specialist, who'd made time to see her today when he called in a favor from a friend.
For now, he distracted himself by making a fresh pot of coffee for Caroline while she quizzed the cop on the other end of the phone.
"Thank you so much," she finally said, her brown eyes darting Damon's way. "I appreciate knowing more about what my father said." She seemed to hesitate as she listened to the officer. She shook her head even though he couldn't see her. "No," she finally said. "Not yet. But I will contact you as soon as I'm ready to come in to give a statement."
Caroline thumbed the off button and tucked her phone in her bag. Was it his imagination or did she take her time? The suspense was killing him.
"You need to give a statement?" he asked after a moment.
She slid the purse strap off her shoulder and laid the bag on the gray granite counter of the island. Licking her lips, she eyed him warily, ignoring the coffee mug he'd set out for her.
"I suffered amnesia, Damon." Her chin was tilted, her posture defensive. "But I've recovered more memories than I led you to believe when I showed up here two days ago."
That…was not what he'd expected.
Two days ago, he'd been sure she'd only come to see him to obtain a divorce. He braced himself for that news now, his whole body tensing.
"Why would you do that? Mislead me into thinking you didn't remember what happened between us?" He hated that he hadn't been a better husband. That he'd allowed her father to come between them when he'd known from the start that Stephan Degraff only wanted to get his hands on Transparent.
He couldn't believe that Caroline had been a part of her father's plan to usurp him all along. Refused to believe it.
"I needed to know why you didn't report me missing." The hurt in her eyes seemed real enough. "It didn't make any sense. Besides, my father told me—"
"Your father?" His worse fears were confirmed. She'd been talking to that bastard all along.
Cold filled the hollow pit in his gut.
"He found me in Mexico. Helped me to locate a doctor to treat my amnesia—"
"When?" Damon regretted the harshness of his tone, but it was as though his heart had been ripped right out of his chest. Forcing his voice lower, he took a steadying breath. "Exactly how long have you and your father been playing me, Caroline? For two days? Or from the very beginning?"
Readers should read this book….
Because it's my mother's favorite! And if that's not a good enough reason… read this one if you read just one of my books this year. I think it's a good introduction to the McNeills, and it's really full of dramatic surprises. If you like tension, high drama, twists and turns, this is a good pick for you.

What are you currently working on? What are your up-coming releases?
Right now, I'm working on the ninth (!) McNeill story, which will be out in late summer. After Claiming His Secret Heir, readers can look for:
For the Sake of His Heir, February 2018
Expecting a Scandal (Texas Cattleman's Club), April 2018
The Forbidden Brother, July 2018
Wild Wyoming Nights, August 2018
TBA (story in progress), September 2018

Thanks for blogging at HJ!
Giveaway:

I've got the first two McNeill stories for TWO readers! Two commenters will receive The Magnate's Mail-Order Bride and The Magnate's Marriage Merger. Open US and INTL, although please be aware INTL winners will receive digital copies of the stories.
To enter Giveaway: Please complete the Rafflecopter form and Post a comment to this Q:

What are you looking forward to in 2018? Any new goals or resolutions? Undertaking any fun projects in the New Year?
Excerpt from Claiming His Secret Heir:
Steeling herself against the January chill, Caroline Degraff stood outside the gates of the Los Altos Hills mansion that would have been hers and wondered how to get in.
Her grip tightened on the wrought iron fence separating her from the French chateau-style home she'd helped to design but never lived in. Caroline guessed that she would already be visible on the property's security footage. Too late to turn back now from this crazy idea to show up unannounced.
Prepared to deceive the husband she'd once loved.
But she had to know the truth about the powerful man on the other side of this imposing enclosure dotted with motion-detecting cameras. The man she'd married eleven months ago but hadn't seen since their honeymoon, tech company mogul Damon McNeill. Her father, a well-known investor in Silicon Valley projects, had hated Damon even before the marriage. He'd sent Caroline into Damon's California-based social media software business, Transparent, as an entrepreneur in residence—a common practice in tech start-ups that could benefit from an outside business perspective—in the hope she'd find weaknesses Damon's investors could use to oust him from the CEO position. Except Caroline had fallen in love with Damon rather than give her father the scathing scouting report he'd craved.
She hadn't known until that time in her life how cold and manipulative her father could be. He'd called Caroline a traitor and refused to attend the wedding, preventing anyone else in her family from doing so. That had hurt her deeply, but she'd been so in love with Damon, it hadn't mattered. The weeks they'd spent together in Italy for their honeymoon had been the happiest days of her life.
Then, when she'd returned hometravelled briefly to London alone after a quick stop in London to visit a college friendon her own after the honeymoon, things to fuzzy in her mind, She remembered she'd argued with Damon on the phone because she'd seen her father while she was in London. But she remembered returning she'd come to this very house overlooking San Francisco Bay. She'd never even seen Damon that day, and she'd been trying not to notice too many details of their new, custom-built home so they could enjoy it together when he got home from work. Then, while she'd been staring out over the Bay, she'd heard him enter the house.
Only it hadn't been him. After that, her memories of the ordeal were totally blurry. But she knew that day had been the Instead, it had been the beginning of a months-long nightmare. She'd been kidnapped and held for a ransom Damon never paid. He'd never informed her father at all. He hadn't even reported her as missing, the story absent from all the news sites she'd scoured online.
Grinding her teeth together, she felt the old signs of fear and claustrophobia, the racing heart and cold sweats. These were the physical symptoms of panic attacks she'd been working for weeks to overcome with the help of a good therapist. She still wasn't able to shake the effect of weeks spent scared and alone, captive in a remote village somewhere on the Baja Peninsula, with guards who treated her humanely enough but never let her forget that they would kidnap one of her younger siblings, too, if she didn't do as she was told.
Thoughts of Damon rescuing her had gotten her through the nights. Along with the comforting knowledge of their child growing inside her. A child she hadn't even been able to tell him about before the abduction.
"Ma'am?" A young man called to her through the wrought iron fence, making Caroline jump back from the scrolled gate. "Can I help you? Is the call button acting up out there or is the main house not answering?"
Her heart thumped so fast and so hard she couldn't speak for a moment. Everything felt frozen while her pulse rate skyrocketed and the guy with a man-bun carrying a pair of gardening clippers came closer.
Who would ever believe she had graduated with honors from a prestigious East Coast business program when she couldn't even find her tongue to answer a simple question? Who would guess she'd helped her investor father to make millions on the two other tech start-ups she'd recommended he buy, back before her life fell apart?
These days, Caroline didn't even trust her memory of what happened yesterday, let alone last year. She'd been drugged a few times during her captivity with roofie-style pills that made past events fuzzy. Between that and vicious bouts of morning sickness, her health had been in serious decline by the time her captors rowed her out to a remote island and left her stocked with enough food for a month, unguarded and alone. Thankfully, the drugs hadn't harmed her baby, but she'd been too ill to try looking for help. When she'd regained enough strength to do so, just two months before her due date, a fisherman had found her and contacted her father.
"Ma'am?" The gardener tossed aside a handful of dead roses and set down his heavy trimmer. With just a T-shirt on, he seemed oblivious to the chill in the air. "If you go around to the back entrance, I can let you in the service gate."
Caroline swallowed down the panic as she remembered her therapist's affirming words. You are strong and capable. Trust your instincts.
"Is Mr. McNeill home?" She had to see Damon. To learn for herself if he'd only married her to win a favorable review of his company for the sake of the investors. Was it just to cling to his CEO position for another year and keep control of Transparent?
Had her charismatic husband duped her completely, even going so far as to marry her for profit?
Or was her father feeding her lies from the day he'd quietly brought her back to one of the family homes in Vancouver to deliver her baby? Damon had made it impossible for her to contact him directly—his cell phone was disconnected and he wasn't responding to emails. Calls to his office weren't returned, although she had been too afraid to leave her real name, worried her father would find out she'd gone behind his back and contacted her husband against his will . All along, her father had insisted Damon wanted nothing to do with her, and her internet searches seemed to support that. Her father hade'd shown her a tabloid article that speculated about how Damon's grandfather had recently required his heirs be married for one year to inherit a portion of the McNeill legacy. Caroline hadn't even known Damon was related to those McNeills, one of the richest families in New York, but now she wondered if their marriage had been purely for business reasons.
But she'd certainly discovered a few disconcerting clues in the last two weeks to make her think her father could be manipulating her. Transparent had a board meeting one week from now, and she wanted to learn the truth before her father maneuvered Damon out of his CEO position.
"I think Mr. McNeill is here today, but you need an appointment to see him." The gardener peered at her curiously, perhaps wondering why any guest of a multimillionaire tech genius would show up at the gate with no vehicle and dressed more like domestic help.
She'd debated her strategy until she felt ill about it. But there was no other way. Damon had abandoned the cell number she had for him and wasn't responding to her other attempts to contact him. He hadn't launched a public search for her or filed a missing person report. If it was just about her and their marriage—maybe Caroline would simply walk away and start over.
But she had their six-week-old son to think about. And if there was any chance that what she and Damon had shared was real, she needed to understand what happened. Why he was carrying on his life as if she'd never existed.
"He'll want to see me." She hoped. She didn't have to fake the nervous tremble of her fingers as she fumbled in the back pocket of faded jeans and removed the tattered piece of paper her sister had found hidden in their father's den. "I want to ask him about this."
The document looked like it had gone through the washer and dryer a few times. Or maybe it had fallen into the Pacific with her once when she'd tried to escape her captors. Caroline genuinely didn't remember. She'd suffered amnesia during the ordeal, but her memories were coming back.
Not that Damon McNeill needed to know.
"A marriage certificate?" Squinting at the washed-out ink, the gardener scratched the spot under the man-bun, shifting the dark hair side-to-side. "For Mr. McNeill?"
"I'm Caroline Degraff." She pointed to the name on the second line, trying to recapture the sense of shock she'd felt when her sister first showed her the paper.
She hadn't recalled the marriage for weeks after her father rescued her, yet he'd never mentioned it until she confronted him. He'd tried to keep her isolated from her family so she wouldn't learn the truth. Her mother was dead, her younger brothers at boarding school, and her sister had been at university in the States. What else had he kept from her about her marriage? About Damon? Her therapist had gently suggested that Caroline had been subjected to gaslighting.
The gardener's gaze flicked up from the paper. "You're Mr. McNeill's wife?"
Excerpts. © Reprinted by permission. All rights reserved.

Book Info:
Can he win back his wife?
When Caroline McNeill shows up outside her husband's mansion, she claims to have no memory of the past year…or their passion-filled honeymoon. But faking amnesia is the only way Caroline can find out if Damon was behind her abduction. She needs to trust him—a man she craves but still barely knows—before she can tell him about their infant son. Did the Silicon Valley mogul merely marry to claim an inheritance then dispose of her? Or is what they share real and forever?
Book Links: Amazon | B&N | iTunes | kobo | BAM |


Meet the Author: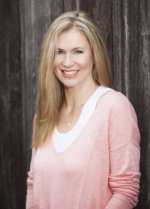 Four-time RITA nominee Joanne Rock has never met a romance sub-genre she didn't like. The author of over eighty books enjoys writing a wide range of stories, most recently focusing on sexy contemporaries and small town family sagas. An optimist by nature and perpetual seeker of silver linings, Joanne finds romance fits her life outlook perfectly–love is worth fighting for. A frequent speaker at regional and national writing conferences she enjoys giving back to the writing community that nurtured and inspired her early career. She has a Masters degree in Literature from the University of Louisville but credits her fiction writing skills to her intensive study with friend and fellow author Catherine Mann. When she's not writing, Joanne enjoys travel, especially to see her favorite sports teams play and to gather new ideas.
Website | Facebook | Twitter |