Today it is my pleasure to welcome romance author 

Helena Hunting

to HJ!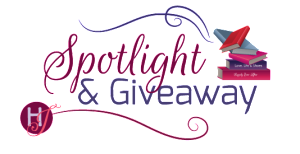 Hi Helena, Welcome to HJ
What would you say are the defining characteristic of your novels?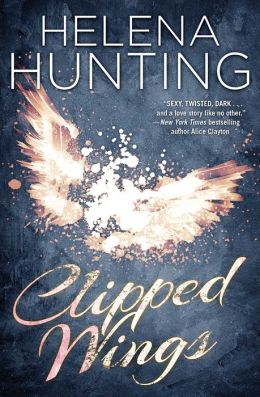 Angst, survival and connection define Clipped Wings. The main characters are broken, and flawed. The relationship between Hayden and Tenley stems from body modification in the form tattoos—and piercings—but it's the catharsis of putting art on skin that truly brings them together. Whatever I'm writing, it's the relationships between characters and how those connections help redefine their lives that is always the predominant focus.
5 best things about being a writer?
Being a professional word nerd is a dream come true. I love creating and shaping characters. Being able to share them with other people is beyond exciting. The story of Clipped Wings has been with me for years. I feel privileged to have had the opportunity to revise and rewrite the original posted version of the story and share it again with both former readers and new ones in print. I love exploring the impact of emotional connections through characters, which is why the romance genre appeals to me. Beyond writing, connecting with authors, bloggers and readers who are as passionate as I am about books has been such a fabulous experience. Reading is my research, which is my second favourite thing to do aside from writing. While writing can be a very solitary journey, I've been fortunate to have a group of fabulous women supporting me along the way, and those friendships are unparalleled.
Let's talk about your newest release: Clipped Wings
If you had to summarize the book for the readers here…
Bad things happen to good people. It's how a person deals with the trauma that impacts their present and their future. Clipped Wings is a story about guilt, loss, survival and acceptance. Hayden and Tenley are struggling to come to terms with losses that have colored the way they view the world. The art of tattooing acts a vehicle through which they are able to connect, emotionally and physically. Tenley's attraction to Hayden has as much to do with his otherness as it does the allure of finding someone equally guarded. Her tattoo is a representation of her tragedy and a memorialization of her loss. Hayden is equally damaged and in Tenley, he finds someone who understands the deep level of torment he experiences for his past choices.
Please tell us about the characters in your book
Hayden Stryker is badass, tattooed, totally intimidating and totally yummy. He's the kind of man you might imagine getting down and dirty with. Except he's a softie inside; like a perfectly toasted marshmallow. He has the sensitive artist thing going on, plus he's covered in ink and he has steel in all the right places. What I love most about writing Hayden is that everything comes out of his mouth unfiltered. He doesn't sugar coat anything. He's also far from perfect. He's intrinsically flawed and emotionally guarded because of what he's been through. He has all sorts of coping strategies and rules in place that make sense in his head, but in life they constrain him. Tenley makes him question all of that.
Tenley Page is a like a trapped bird. She's suffered a devastating loss and is running away from a life that no longer exists but continues to haunt her. The story of Clipped Wings encapsulates her journey of self-discovery and acceptance. She's intelligent and driven and feisty despite the trauma she's suffered. Hayden represents everything she has ever been drawn to, but was too afraid to want until now.
What scene did you have the most fun writing? Why?
The cupcake fiasco is one of those scenes I loved writing because it's ridiculous. So much of the story is emotionally heavy, but in this scene you've got this tatted up, broody, sex-god losing his mind over a box a cupcakes and then acting like it's totally normal behavior.
"What have you got there?" I asked in a frail attempt to keep Tenley from being dragged off by Lisa. She was supposed to be here to see me, and I didn't want to share.
"Nothing." Tenley held the box protectively against her chest. Now I really wanted to know what was inside.
"I can hold onto that box of nothing while Lisa monopolizes my time with you," I offered.
Tenley gave her head a slow shake. "I don't think so."
"Why not? You don't trust me with a box of nothing?" I sidestepped Lisa when she tried to get between us. She wasn't very effective, since she was half my size and I could easily move her out of the way if I were so inclined. At the moment, the inclination was strong.
"Can you promise not to look inside?" Tenley asked. Despite her defiance I could see the hint of a smile.
I shrugged. "Why don't you give me a little peek and kill the curiosity?"
"I'm still not leaving it with you," she warned as she flipped the lid open.
I was right about the contents. Inside were cupcakes, piled high with soft, fluffy icing, decorated with black skull and crossbones candies. As far as baked goods went, they were badass.
What scene was the hardest to write? Why?  
Tenley's breaks down after the first session where Hayden completes the outline of the tattoo. Tenley was incredibly emotionally fragile at that point. The tattoo session while cathartic in some ways, also had the ability to unearth Tenley's guilt over her losses, and her fears over her growing dependence on Hayden. The physical discomfort merged with the emotional pain; something Tenley was desperate to escape and hold onto at the same time.
Tenley was staring at the floor. "Please don't be mad at me." She was crying. "I couldn't tell you. I wouldn't have made it through the outline."
"I'm not mad, kitten," I said, because now that I knew how deep her wounds ran, I couldn't be. But I was mad at myself. This level loss was exactly the kind of thing I worried about. Tenley was smart; which was likely part of the reason she kept the information from me in the first place. What she didn't get was that I would have agreed even if I'd known, purely out of selfishness. I needed more answers, but I couldn't ask questions now. Tenley was far too emotionally unstable as it was.
Who would you cast in the role of your characters if your book was optioned for a movie?
If Stephen James was an actor I'd cast him as Hayden in a heartbeat. He's absolutely beautiful. However, if I have to pick an actor, it would Hunter Parrish. I loved him in Weeds and he's got such an interesting look. Throw some ink and steel on that boy and all that pretty would have quite an edge.
Imogene Poots has the perfect look for Tenley. She has a very diverse acting portfolio and can pull off looking innocent and sweet, as well as edgy.
What are you currently working on? What other releases do you have planned in 2014?
Currently I'm working on supplementary material for the Clipped Wings and Inked Armor blog tour. Inked Armor, the second novel in the series will release in May 2014. The second novella, Cracks in the Armor will follow shortly after in June 2014. The novella is based on Chris and Sarah, secondary characters in Clipped Wings and Inked Armor. I can't wait to write their story! Beyond that, I have a couple other manuscripts I'd like to revisit.
Where can readers get in touch with you?
Twitter: @helenahunting
Facebook: Fan Page: https://www.facebook.com/hunter.hunting.31
Helena Hunting Profile: https://www.facebook.com/helena.hunting
Website links: http://www.helenahunting.com/
Pinterest Page: http://www.pinterest.com/helenahunting/
Wattpad: http://www.wattpad.com/user/HelenaHunting
Email: Helena@helenahunting.com
GIVEAWAY:

2 print copies of CLIPPED WINGS
To enter Giveaway: Please complete the Rafflecopter form and post a comment to this Q:

Would you like to get a Tattoo, Tell me about your favourite tattoo design Or What tattoos do you have?
Excerpt:
Tenley backed up and hit the lower cabinets, her cocky grin fading. I was sure I looked seriously pissed. She tried to scoot to the side, but I mirrored the movement, blocking her in. The kitten scampered over to the empty coffee cup beside the sink.
Tenley glanced at her from the corner of her eye before refocusing on me. The trepidation that usually accompanied such close contact became evident in her rigid stance. I was about to back off when her entire demeanor changed. It was like a switch being flicked. Her eyes closed briefly, and when they opened again the unease was gone, replaced with a desperation I didn't know what to make of, but wanted to do something about.
"You don't intimidate me," she said softly.
That was a lie, but I went with it. "I'm not trying to. I'm merely suggesting you rethink sharing that picture."
"Or what?"
"Is it worth pushing me to find out?"
"You're all bark, no bite," she challenged.
I couldn't and wouldn't back down now. I pried the phone out of her hand and slid it across the counter, out of reach. "Is that right?"
I knew exactly where I wanted to take this. I shouldn't have come inside. I should have handed over the kitten at the door, waited in the hall for the cupcakes, and gone home. Then I could have fixed my own damn problem and gone to bed. But I hadn't. Instead, I was standing in Tenley's kitchen with her sandwiched between me and the counter, spinning intricate fantasies about how I would like to proceed with the rest of the night. Fuck The Rule. Fuck everything.
Tenley tilted her head a fraction, exposing the satin expanse of her throat. It was an invitation; I couldn't ignore it.