Today it is my pleasure to Welcome USA Today bestselling author 
Megan Crane
 to HJ!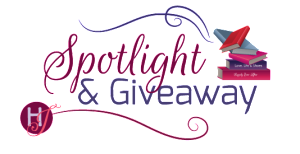 Hi Megan and welcome to HJ! We're so excited to chat with you about your new release, Come Home for Christmas, Cowboy!
This Christmas season, Christina Grey Cooper has finally accepted that her marriage to her college sweetheart Dare is over.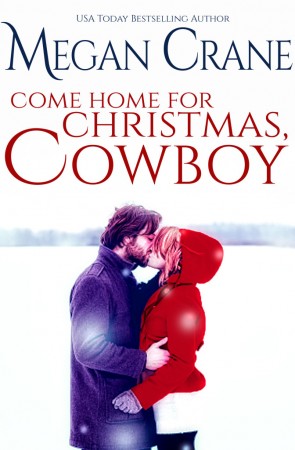 So she packs up her things, leaves a note, and heads back home for Marietta, Montana in the hope that a Christmas with her family will help piece her head—if not her heart—back together.
Dare isn't about to let the love of his life go, and who cares if that's what he thought he wanted? He'll do what it takes to win Christina back—even if that means suffering through Christmas with his in-laws, pretending to still be happily married for the sake of family harmony, and trying not to get caught up in all that holiday nonsense he's never believed in…
But Christmas is magical, especially in Montana.
And if Dare has any hope of convincing Christina to give him one more chance, it's going to be here…
Please share a few Fun facts about this book…
This was actually the first thing I ever wrote for Tule, though it's coming out fourth. It was the novella I'd started writing when the founding authors gathered in Montana—but I decided to put it on hold because we decided to start with the first Copper Mountain Rodeo series.
I have family in the Bitterroot Valley in Western Montana, which is how I got the idea for Dare to be a scientist with a focus on viruses. Rocky Mountain Labs is a real place!
My parents still live in the house where I grew up, in the town they've been in for almost 40 years. One of my favorite things to do when I'm home for Christmas is to drive around town delivering her gifts to her friends and immersing myself in all the old stories that make up life there. Who moved away. Who moved back. Whose kids are grown and what they're doing with their lives. Who has suffered and who has overcome, and everything in between. It's like a living, breathing Christmas card and that's why I had Christina and her mother do it in this story!
Do you have a special scene from COME HOME FOR CHRISTMAS, COWBOY to share with us?
This is from COME HOME FOR CHRISTMAS, COWBOY, featuring Christina Cooper who has decided to leave her husband, her husband Dare who isn't on board with that, and her sister Luce, whose own marriage has broken up and thinks that's more than enough for their family to deal with over the holidays…
"Well," Christina said now. "Dare and I can't *pretend* to be happily married, Luce."
"Why not?" Luce pounced on that. "Just until January. Who will it hurt? All you have to do is make it through the next few days. A week at most."
"What? No. Absolutely—"
"Sure." Dare sounded darkly amused and something else Christina didn't particularly want to identify. Certainly not right there in front of her sister. "We can do that."
Thanks for blogging at HJ!
Giveaway: 

$5 Starbucks Gift card + E-copy of Megan's "Please Me, Cowboy" + Tule Swag
To enter Giveaway: Please complete the Rafflecopter form and Post a comment to this Q: 

What's your favorite family holiday tradition?
Meet the Author: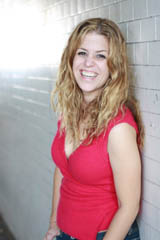 USA Today bestselling and critically-acclaimed author Megan Crane has written more than 40 books from women's fiction, chick lit, and work-for-hire young adult novels to Harlequin Presents as RITA-nominated Caitlin Crews. These days her focus is on contemporary romance, from her special brand of cowboys to sexy bikers and beyond. She sometimes teaches creative writing classes both online at mediabistro.com and at UCLA Extension's prestigious Writers' Program, where she finally utilizes the MA and PhD in English Literature she received from the University of York in York, England. She lives in California with her husband who draws comics and animation and their menagerie of ridiculous animals.
Find Megan Online:
http://megancrane.com/
https://www.facebook.com/MeganCraneAndCaitlinCrews
https://twitter.com/megancrane

http://megancraneandcaitlincrews.tumblr.com/
http://instagram.com/meganmcrane