Today it is my pleasure to Welcome author
Sara Richardson
to HJ!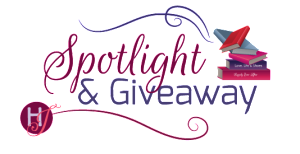 Hi Sara and welcome to HJ! We're so excited to chat with you about your new release, Comeback Cowboy!
Please summarize the book for the readers here: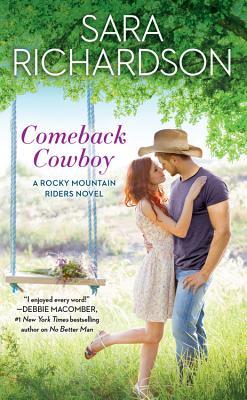 Comeback Cowboy is a second-chance love story with a twist. For ten years, Naomi's sole focus has been raising her sweet daughter, but now that Gracie is getting older, she's finally ready to pursue her dream of opening a bed and breakfast. Moving on isn't as easy as she thought, though, especially when the man she never quit loving shows up in town. Naomi had wanted to leave the past behind, but Lucas seems determined to remind her how much they once shared. As she starts to open her heart to him again, past sins and secrets come between them and threaten their future together.

Please share the opening lines of this book:
The best thing about grand vintage houses was not the ornate crown molding, or the heavy wooden five-panel doors, or even the charming antique accents. Nope. Those details were nice and all, but the best thing about old houses were the secrets protected within their walls. Naomi Sullivan could relate to secrets.
Please share a few Fun facts about this book…
The Chocolate Therapist (the chocolate shop/wine bar in Topaz Falls and location of a key scene between Naomi and Lucas in the book) is actually based on my favorite local chocolatier in Colorado. (You can order their Down by the Sea Salt bars online! ☺)
A reader came up with the name for Naomi's bed and breakfast, the Hidden Gem Inn.
I always use visual inspiration when I'm creating my characters. Lucas's physical appearance is based on country singer Luke Bryan, and Lily James inspired Naomi. (Those two would make such a cute couple!)
Please tell us a little about the characters in your book. As you wrote your protagonist was there anything about them that surprised you?
I loved writing Naomi because she's such a strong, independent woman. As a single mom, she's been on her own for years, and she's built this wonderfully happy and secure world for her daughter. It surprised me how fearful Naomi became when that world started to fall apart, but I could relate, too. As a parent there is nothing more terrifying than feeling like you can't protect your child. Learning to let go is a painful process, and throughout the book, Naomi comes to understand that relying on someone else doesn't make you weak. Love can always make you stronger.
If your book was optioned for a movie, what scene would you use for the audition of the main characters and why?
I would have to say the first kiss scene. Because this is a second-chance love story, the chemistry between the main characters would have to be perfect. Somehow, they would have to capture the connection Lucas and Naomi have because of their intense history. It wasn't just a casual dating relationship; they had planned a future together and then it was taken away from them. That first kiss after they reconnect would show so many emotions from both of them—a deep sense of longing, but also fear and hope and grief over what they've missed out on all of the years they've been apart.
Sneak Peek:
He took her into his arms because he couldn't wait. Couldn't analyze. He had to see. He had to feel her. Had to know she was as desperate as he was.
"Lucas…" she whispered, closing her eyes.
He rested his hands on her hips, urging her closer. "I need to know you don't hate me," he said, drowning in the feel of her. His hands slipped down low on her back, until he had her locked in his arms.
"I don't hate you," she squeaked. "God, I don't hate you at all."
That was all he needed. Holding her tightly in his arms, he lowered his mouth to hers, unable to stop himself, unable to hold back anything. Her lips tasted sweet, so warm and wet. He pressed into them, drinking in the scent of her, the feel of her curves fit so tightly against his throbbing body.
She kissed him back, sighing deeply into his mouth as though letting go of her protests and hesitations. His tongue sought hers, rekindling that connection they'd always had, electrifying everything else until the sparks of desire flashed through him.
What do you want people to take away from reading this book?
I want people to realize that it's never too late. Connections of the heart run deeper than the obstacles you'll face in life. Ten years have passed since Naomi and Lucas have seen each other, and they've both changed. But the strength of their connection brings them back together and helps them overcome the years of pain and separation that stand between them. Somehow love always finds a way to help us rise above and grasp onto the courage we need to live a more meaningful life.
What are you currently working on? What other releases do you have planned for 2017?
Right now I have a lot going on! I am currently working through edits on Renegade Cowboy (book 3 of the Rocky Mountain Riders series), which releases in December of 2017. I have also agreed to a contract for three more Rocky Mountain Rider stories that will release in 2018 and 2019. Outside of contemporary romance, I've started work with a coauthor on a romantic suspense series set within the U.S. Air Force. I love to be busy!

Thanks for blogging at HJ!
Giveaway:

Print copy of COMEBACK COWBOY (Rocky Mountain Riders) by Sara Richardson
To enter Giveaway: Please complete the Rafflecopter form and Post a comment to this Q: The Rocky Mountain Riders series features the Cortez brothers. Lance is the eldest and is all alpha male. Serious and cynical, he's a well-known bull rider who is facing the end of his career, but he doesn't give up on anything easily. Lucas is the middle brother who also happens to be the savior in the family—always sacrificing his own happiness to rescue others. He's fiercely loyal and protective and never backs down from a fight. Levi is the youngest Cortez. As a bull rider, he's won more sponsorships than he has purses, thanks to his infamous sixpack and cocky grin. On the surface, he's funny, laid back and charming, but there's a darker side to him that most people don't see.
Which of the Cortez brothers is your type???
Excerpt from Comeback Cowboy:
"God, Lucas. Why did you stay away so long?" She breathed the words against his neck, inhaling the wild scent of the woods, before pressing her lips in to taste the salt of his skin.

"I never thought I deserved another chance with you." His chest rose and fell faster. Those large strong hands came to her hips, holding her so tightly against him that she could feel the sheer strength of him, the force of his desire for her.

Lucas pulled her face to his. "You know what?" he whispered against her mouth, his eyes seeing into her very soul. "I might not deserve it, but I want it. Another chance. I want you."

Her breaths came so fast she could only manage a small sound of agreement deep within her throat.

It seemed to be enough, though. He lowered his mouth to hers and completely took her over, tracing her lips with his tongue. The faint taste of chocolate lingered in his mouth, filling her senses. How had she ever thought this would be a bad idea?

She kissed him back harder, wanting to free herself to feel everything, every part of him, every cell that sparked within her. His mouth moving her overs aroused an overwhelming greed that had been dormant for so long. "Take me inside," she murmured between tastes of his lips.

He groaned, too busy thoroughly kissing her to say a thing. His lips moved desperately but in control, as if he couldn't get enough of her, as if he was afraid she might run away. Then they skimmed her jawline, inching their way down her neck, nibbling and sighing against her sensitive skin.

She couldn't run even if she tried. It seemed he'd learned a few tricks in the years they'd been apart. Her legs were already giving out. Everything was giving out. Turning her body completely over to him. "Take me inside," she said again, this time with the force of her hunger.

"You're sure?" he asked in her ear.

"Don't make me beg." She couldn't stop here. Not now. He'd already brought her too far. He'd already made her want him too much. The years without him had left her with a void, and she hadn't realized how lonely she'd been until this moment. How much she'd neglected a whole part of herself—the sensual part, the passionate part. Slowly he was reawakening the need to be held and touched and completely lost in someone else. Each year that had passed between them only added to the intensity of this bond between them, the desires that gripped her so fiercely.

She'd lost him once. And now she had him back.
Excerpt. © Reprinted by permission. All rights reserved.

Book Info:
A WOMAN NEVER FORGETS HER FIRST COWBOY . . .
As a single mother, Naomi Sullivan is used to doing things on her own. She's finally saved enough from working at the Cortez Ranch to buy a lovely home for her and her little girl. Life is going as planned. But when her high school sweetheart comes riding back to town, this self-sufficient woman feels something she hasn't felt in years: red-hot, unbridled need for the handsome cowboy who left her behind.
Lucas Cortez doesn't plan on being in town long. Yet when he sees Naomi again-the gorgeous girl he never stopped loving-he's tempted to hang up his hat and stay awhile. He's already charmed his way into her daughter's heart, but he'll need more than sweet talk and roses to convince Naomi to give them a second chance-especially when she's hiding a secret that could change their lives forever . . .
Book Links:

Meet the Author: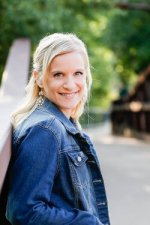 Contemporary romance author Sara Richardson has been a communications manager, copywriter, magazine editor, and whitewater rafting guide. The day after graduating with a master's degree in journalism, Sara realized she was too empathetic to be a journalist and starting writing her first novel instead. A lifelong fascination with true love quickly led her to the romance genre.
Her Heart of the Rockies series was published by Grand Central Forever in 2015. In 2016, her debut novel, No Better Man, was nominated for a RITA in the best first book category. Sara is passionate about writing stories that inspire people to believe in love and always enjoys connecting with readers. Learn more at www.sararichardson.com.
Website | Facebook | Twitter | Instagram | GoodReads |