Today it is my pleasure to Welcome authors

Elizabeth & Hayley
to HJ!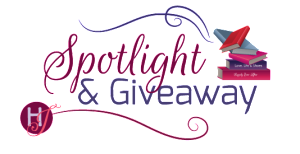 From the author of The Best Medicine comes the latest Strictly Business novel—and this time, for one woman, finding the ideal man can be a pretty tall order…
Please summarize the book for the readers here: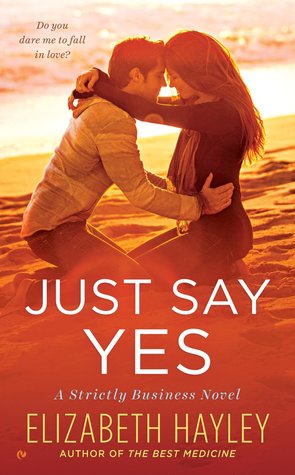 Tatted chef & sweet columnist find that just saying yes is sometimes the hardest thing to do.

What's your favorite line from the book?
A favorite line is tough for us. We love so many of them, especially since we get to read what the other writes without knowing what the scene is going to say explicitly. This line sticks out to us though because people have commented on it.
Every day for the past five months she'd ridden the elevator to the twenty-sixth floor of the thirty-four-story building in the business district with the hope that they'd actually let her write something worthwhile that day. And every day she rode back down with her hope cowering in a corner like an agoraphobic at a One Direction concert.
When you sat down to start this book, what was the biggest challenge you faced? What were you most excited about?
It's actually the same answer for both. We were most excited and most challenged by the fact that Quinn was a slightly different character than we'd written in the past. She wasn't as snarky, and she was a bit sweeter and wholesome. But we didn't want her to come off as weak or naive, so that's where the
Please tell us a little about the characters in your book. As you wrote your protagonist was there anything about them that surprised you?
Quinn is the nice girl of the group of friends our series focuses on. There are things she feels like she's missed out on and basically undergoes a journey of self-discovery. Tim is the brother of Scott, our hero from THE BEST MEDICINE. He's a recovering drug addict who has a hard time understanding that he's not a bad person, merely a person who has done bad things.
What, in your mind, distinguishes this book from other books out there in the same genre?
This series has the fun, lighthearted humor that we love. But we still have some more serious issues that everyone can relate to. We love writing realistic characters that people feel they could be friends with and actually know in real life. We had the BEST time writing this book because Tim and Quinn were a departure from our previous characters but still allowed us to remain in our wheelhouse.

The First kiss…
Good-girl Quinn for the win
Did any scene have you crying or laughing (or blushing) while writing it?
Elizabeth wrote the beginning of the scene when they hitchhike together, and there's a part where a clown tries to pick them up. I laughed out loud when I read it. Here's a little piece of the scene. ~Hayley
Quinn sighed and slowed to a stop at the rear of the beat-up Bug. She couldn't quite make out what was being said, the highway traffic creating too much noise. But she turned her head sharply at the sound of Tim banging his hand against the car's passenger door before it pulled back into traffic. "What happened?" she asked when she was beside him again.
"He was a little . . . strange."
Quinn chuckled. "Well, isn't that the pot calling the kettle black? We're the dopes wandering down the highway looking for a ride."
Tim's face split into a wide grin, and just like that, the tension that had been between them vanished. "Yeah, but we're not wearing clown suits."
"Shut up!" Quinn stopped walking. "He was not wearing a clown suit."
"If you say so." Tim laughed.
"Wow. How very John Wayne Gacy."
"My thoughts exactly. I figured everyone driving has the right to be selective, so maybe we should exercise that right too."
"Good call," Quinn agreed. "I hate clowns."
"I never get that. So many people say they're afraid of clowns. Why?"
"Stephen King's It," Quinn replied, as if that was all the explanation that was needed. "Besides, you clearly aren't too fond of them either. You turned Hobo the Hitchhiker-Killing Clown down all on your own."
"Yeah, but that was more because he had a box of condoms and a bottle of Jack Daniel's sitting on the passenger seat."
Quinn stared at him. "I know I've been joking about it, but now I'm convinced. We're going to die today."
If Tim had a sexy-times play list, what song(s) would have to be on it?
"My Body" by LSG
"Nice and Slow" by Usher
"Makin' Good Love" by Avant
If you could have given your characters one piece of advice before the opening pages of the book, what would it be and why?
We would tell them not to doubt themselves because they both think they are lacking in some way, and…. Never mind, no spoilers!

What are you currently working on? What other releases do you have planned for 2015?
Oooh, we're finishing up the proposal for another series that is contemporary romance with a hint of suspense, we also have some chapters written for a fan fiction series (won't tell you what it's based off of just yet though), and we are starting novellas for Sam and Simone–characters in our Strictly Business series who didn't get their own books. Sam's book will be a m/m, so we are super excited for that!

Thanks for blogging at HJ!
Giveaway:

2 Print copies of JUST SAY YES
To enter Giveaway: Please complete the Rafflecopter form and Post a comment to this Q:

Who's your favorite book boyfriend and why?
Excerpt from  Just Say Yes:
"Tim, I don't care if it's on the original list. I can't get a tattoo. It's too . . . permanent."
Tim shook his head and laughed. "Isn't that the idea? That's why you never would've done it. And besides, what's the alternative? You can't get some kind of henna tattoo or one of those kids' ones that come off with rubbing alcohol."
Quinn used the red light to slow down and catch her breath on the corner. She'd always considered herself a runner. But since she'd started jogging with Tim a week ago, after he'd casually invited her to join him, it had occurred to her that maybe she wasn't quite deserving of the title. At least not when she compared herself to Tim, whose long, muscular legs carried him swiftly through the streets at a pace more suited for a cheetah than a human being. Not that she was complaining. It was a small price to pay for getting to see Tim in mesh shorts and a tank top, sweat glistening on his biceps. And now that the late-May weather was getting increasingly more hot and humid, he'd taken his shirt off about four blocks back. As the two bounced up and down, waiting for the light to turn green, Quinn's eyes scanned Tim's body—she hoped discreetly—until her gaze settled on his pierced nipple, which she hadn't known he had until . . . right . . . now. Jesus, the man gets sexier by the second. She wondered if she'd been staring at his chest long enough for Tim to notice. But it was at eye level, so she couldn't help it. Sure, that's why you can't take your eyes of his muscles and the small hairs that lead down to his . . .
"What?" he asked, looking down.
Shit. "Um," Quinn thought quickly, "I was thinking I'd get a piercing. I've always wanted one." No you haven't. "I just saw yours and thought maybe I could do that instead." Stop. Talking.
"Get your nipple pierced?" Tim took off when the light turned green, causing Quinn to have to sprint after him.
"Well," she huffed, "not my nipple." What else do people pierce? I probably shouldn't ask that. "Maybe my nose or something."
"Like a bull?"
"Nooo," she said, dragging out the word as she punched his arm playfully. "Like a little stud on one side or something."
They stopped at Quinn's building, and Tim remained silent for a moment, clearly trying to look pensive. "I guess that's acceptable," he finally said. "I'll meet you at 202 Ink at six. It's on M Street."
"Sounds good." Quinn unlocked the door that led to the lobby and pulled it open.
"Oh, and, Quinn," Tim called from the sidewalk, still jogging in place. "Better take a couple extra Tylenols before you go, 'cause this is gonna hurt like a bitch."
What the hell have I gotten myself into?
Excerpts. © Reprinted by permission. All rights reserved.

Book Info:
Magazine columnist Quinn Sawyer has always attracted sweet, innocent, and safe men. And something tells her it's because she's just as harmless. So when she starts craving a guy with an edge, she realizes she may have to get one for herself.
When her boss asks for a unique pitch, Quinn's quest to live outside her comfort zone prompts her to suggest an idea that will cause her to break her good-girl rules. And who better than Tim Jacobs to help her push her boundaries? For a while now, Quinn's had a hot crush on the tattooed executive chef with a checkered past. If anybody can bring out her inner rebel, he can.
It's no surprise that as Tim and Quinn cross each task off the list she's made for herself, the sparks between them grow more and more intense. Soon there's no denying the attraction they each feel. But Tim's troubled past reveals an even tougher edge than Quinn expected—which means for her, falling in love might just be the greatest rebellion of all.
Book Links:

Meet the Author:
Elizabeth Hayley is the penname for "Elizabeth" and "Hayley," two friends who have been self-publishing romance novels since 2013. They are best known for their Strictly Business novels, including The Best Medicine, and their Pieces series, including Perfectly Ever After, Picking Up the Pieces, and Pieces of Perfect. They both live with their husbands and young children in Pennsylvania.
Connect:
You can email us at elizabethhayley12@gmail.com. We also have a Facebook fan page https://m.facebook.com/elizabethhayleyauthor and an author Facebook page where you can message us or post to our page. We are also on Twitter @EHayleyAuthor. Of course, if you are really determined, you could find out our real names and addresses and just show up at our houses unexpectedly.