Today it is my pleasure to Welcome author
Jenna Sutton
to HJ!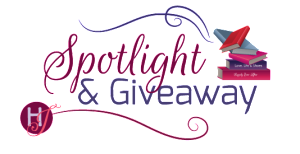 From the author of All the Right Places, a sweet and sexy romance about finding the right words and the perfect fit…
Please summarize the book for the readers here: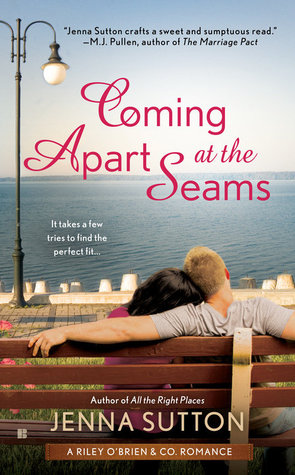 Football star Nick Priest has everything except the ability to speak clearly and the woman he really wants, denim heiress Teagan O'Brien. Can he convince her to give him a second chance?

What's your favorite line from the book?
He wanted to stay here in this moment, cocooned in this small space, her taste in his mouth, her scent in his nose, and her cries of pleasure echoing in his ears.
When you sat down to start this book, what was the biggest challenge you faced? What were you most excited about?
I had two big challenges with Coming Apart at the Seams. First, the heroine, Teagan O'Brien, played the antagonist role in the first book of the Riley O'Brien & Co. series. In All the Right Places, she created trouble for the hero and heroine. Readers had plenty to say about Teagan's bad behavior. So in Coming Apart at the Seams, I had to make sure readers understood what made Teagan tick—what motivated her and why she did what she did in the first book—and I had to redeem her and transform her into heroine material.
The second big challenge was handling Nick's speech impediment accurately and with sensitivity. You don't often come across a stuttering hero, and I think it's extremely difficult for people to empathize with someone who has trouble speaking. Communicating is hard enough without having trouble getting the words out. Writing dialogue for Nick was extremely challenging, but also kind of fun. He could say more in five words than most of us could say in five paragraphs.
I was really excited about writing Coming Apart at the Seams because it's not the typical romance. It has an unusual structure: it's not linear. Instead, it starts in the present, goes into the past, and then returns to the present. Also, I loved the idea of writing a hero who seemed to have everything yet didn't have what he wanted the most, and one of those things—the ability to speak clearly—is something most of us take for granted.
Please tell us a little about the characters in your book. As you wrote your protagonist was there anything about them that surprised you?
Despite his athletic talent, good looks, and wealth, Nick has very little self-worth. Unlike Teagan, he wasn't blessed with a loving family and doesn't know what it feels like to give and receive love. He makes some big mistakes with Teagan, and I know readers are going to be very angry with him. And Teagan, for her part, is stubborn and implacable when Nick wants a second chance. I know readers are going to be frustrated with her. But their feelings for each other are so intense that it takes some time to work through them.
What, in your mind, distinguishes this book from other books out there in the same genre?
I think the series stands out because it's based on a unique premise – a denim empire rooted in American history and the challenges that the heirs must face to keep their family legacy alive and well. Coming Apart at the Seams stands out because its non-liner structure allows it to be both a friends-to-lovers romance and a second chance romance. And finally, I think Nick and Teagan are great lead characters—flawed, but lovable.

The First kiss…
To quote Teagan:
"A pretty amazing first kiss." I'd describe it as unexpected, inevitable, devouring, desperate, and unforgettable.
Did any scene have you crying or laughing (or blushing) while writing it?
I laughed, cried, and blushed while writing Coming Apart at the Seams, and I hope readers will too. There's one scene in particular that I think is hilarious because Teagan acts like such a little brat. Here's the set up: Teagan and Nick's plans for the evening have been scuttled because of a wardrobe malfunction, and she's quite upset.
And now the snippet:
Nick stepped into the SUV, and the valet attendant shut the door, cocooning them in silence. She shivered a little, and he turned on the heat full blast toward their feet.
"T, it's not a big deal," he said, his voice soothing. "Let's grab another pair of shoes and then go to the club."
"No," she muttered, crossing her arms over her chest.
He laughed softly at her pique, and she ground her teeth together in an effort to stop herself from yelling at him. Even though she knew it was irrational, she was burning mad at Nick. Why, she didn't know.
She was so . . . so . . . so . . . hot for him. She was angry because she was sexually frustrated. She was a keg of dynamite just waiting to be lit, and Nick didn't have a match.
She growled under her breath at that inaccurate statement. Nick had a match. He just didn't have one for her keg. Marshall, on the other hand, definitely had one.
She'd been stupid to hope Nick would get a clue. He was never going to see her as anything but a friend, so she was going to go home, call Marshall, and let him do what he'd wanted to do for months.
"Stop," she demanded. "I want to take a cab home."
Nick slanted an amused glance toward her, which made her even angrier. She'd never thought she had a bad temper, but clearly, she had deluded herself. She felt all kinds of new emotions with Nick, and right now, aggression flooded her veins.
"No," he said, his voice mild.
"Yes," she shouted, her voice echoing throughout the SUV.
If your book was optioned for a movie, what scene would you use for the audition of the main characters?
There's a scene that takes place at Teagan's parents' house on Christmas. Nick is there, spending the holiday with the O'Briens and ruining Teagan's day. With her family unaware of the history between them, she can't avoid him, and he's taking advantage of the proximity. When it comes time to open the gifts, he sits on the arm of Teagan's chair and crowds her. She's annoyed and uncomfortable, and her face is almost in his crotch. His gift to her is particularly meaningful, and it shatters her inside, yet she can't let anyone know how she's really feeling. Nick, meanwhile, is praying that his gift will tell her all the things he hasn't been able to say. It's a very emotional scene set within a festive, chaotic environment, and I'd love to see how the actors would show Teagan's struggle and Nick's hope.

If Nick had a sexy-times play list, what song(s) would have to be on it?
I have playlist for Coming Apart at the Seams, and it's posted on my website at http://jennasutton.com/extras-for-coming-apart-at-the-seams/. Nick has very eclectic taste in music, but for sexy-times, I think he'd pick female artists.
Number 1 would be Meg Myers' "Desire". Just look at these lyrics: Baby, I wanna fuck you/I wanna feel you in my bones/Boy, I'm gonna love you/I'm gonna tear into your soul.
In my opinion, Meg Myers' music is the definition of sexy-times. In addition, I think Nick's playlist would include:
Norah Jones "Turn Me On"
Lana Del Rey "Burning Desire"
Tori Amos "A Sorta Fairy Tale"
Sia "Breathe Me"
What are you currently working on? What other releases do you have planned for 2015?
I'm working on getting the third book in the Riley O'Brien & Co. series, Hanging by a Thread, ready for publication. It's available for pre-order now, and it's scheduled for release on June 7, 2016. Hanging by a Thread is Cal O'Brien's story, and I've paired him with his sister's best friend, Bebe Banerjee. We get to know Bebe in Coming Apart at the Seams, and I think she's the perfect match for Cal. Bebe is a 30-year-old virgin with a turbo-charged brain who's stuck in an arranged marriage. Cal, being the helpful guy that he is, offers to assist Bebe with her de-virginization plan. Who could resist an offer like that?

Thanks for blogging at HJ!
Giveaway:

2 Print copies of COMING APART AT THE SEAMS
To enter Giveaway: Please complete the Rafflecopter form and Post a comment to this Q:

Have you ever given anyone a second chance (romantic partner, friend, co-worker, family member) and how did it work out? I gave my ex-fiancé a second chance about a year after he broke our engagement. And it worked out just fine. We've been married for 15 years. (And I still like him).
Excerpt from Coming Apart at the Seams:
Judging by the frown on Teagan's face, ten o'clock on a Sunday morning was too early for Nick to show up at her condo. It had taken several minutes of intermittent knocking for her to come to the door, but finally she'd answered.
As he took in her wild hair and slumberous eyes, he was blindsided by the thought she might have company. A sour taste flooded his mouth, and he swallowed to get rid of it. He must be hungry.
He had wanted to visit the John F. Kennedy Presidential Library and Museum today, and he'd thought Teagan might be interested in going with him. But maybe she was busy.
Maybe someone had kept her up late last night, kissing her pink mouth and caressing her curvy body. He scowled, uncertain if he was annoyed because he was thinking about her naked again or because he was thinking about her naked with someone else.
She stared at him for a moment before opening the door wider and gesturing for him to come in. He breathed a sigh of relief. She was alone.
"Do you want some coffee?" she asked, her voice husky from sleep. "I definitely need some."
She turned toward the kitchen, and he trailed after her. She wore a fuzzy robe that was the exact color of the pistachio mousse Letty had made last week, and he wondered if it would feel as soft as it looked.
Settling himself on one of the metal stools situated around the granite bar, he hooked his feet in the rungs and focused his gaze on Teagan. As she stretched up to reach into the cabinet, the tie of her robe loosened.
He sucked in a breath. Was she naked under that robe?
God, I hope so.
What? No, you don't!
Her robe fell open as she measured coffee into the coffeemaker, and he exhaled, in relief, not disappointment, damn it, that she wore something underneath it. But then she turned to fill the coffeepot with water, and he got a good look at her pajamas. A scrap of black material barely covered her tits, and a tiny pair of matching shorts barely hid her crotch.
The color made her skin look like fresh powder at his favorite ski resort, and he could see the hard points of her nipples against her top and the enticing indention of her belly button above the waistband of her bottoms.
He tore his eyes away, but it was too late. The hard-on he'd woken up with had returned, and he cursed under his breath.
Her head jerked toward him at the sound, her eyebrows winging up her forehead. "What?"
"Nothing," he mumbled.
He enjoyed Teagan's company, but if his body kept acting this way whenever he was around her, he was going to have to stop hanging out with her. It was impossible to avoid touching her altogether, and walking around half hard wasn't comfortable.
He'd always had complete control over his body, unlike his mouth, and he didn't know why it got excited around Teagan. She was his friend and his best friend's little sister.
He'd been having sex four times a week, sometimes five, with a couple of women he'd met at the gym, so it wasn't as if he were sex-deprived. He might need to add another woman to the rotation, maybe someone dark-haired and blue-eyed.
Teagan pulled her robe closed and cinched the tie around her waist before leaning against the counter. She yawned, not one of those delicate ones that women give behind their hands, but a jaw-popping one.
"Late night?" he asked.
He told himself he was way too interested in what she'd been doing, but that didn't stop him from leaning forward to hear her response. She nodded, but surprisingly she didn't elaborate. He narrowed his eyes. Was she purposely not telling him what she'd done last night?
"Doing?" he persisted.
The coffeemaker beeped, and Teagan pushed away from the counter without answering. She opened the cabinet, pulled out two mugs, and filled them with coffee.
Grabbing some half-and-half from the fridge, she splashed a generous amount in his mug, just as he liked it. She dumped a huge amount of sugar into her coffee, and he shuddered at the thought of how sweet it would be.
She placed his mug in front of him before picking up hers. She gazed at him over the rim of it as she blew on her coffee.
"So, you're bored," she stated flatly. "You're desperate for company, and you want to do something touristy today."
She took a small sip of her coffee, waiting for his reply.
"Right," he answered, although he wasn't being entirely truthful.
He wasn't desperate for company. He knew other people in the city now. In fact, he knew more than a few in the biblical sense. And he definitely wasn't bored. How could he be when he spent so much time with Teagan?
"What do you have in mind?" she asked, pushing her tangled hair away from her face.
"Brunch. JFK Library."
She stared at him, an unreadable expression on her pretty face. When she didn't respond, his stomach cramped a little at the thought that she might not want to go with him. The outing wouldn't be any fun without her.
After a long moment, Teagan nodded and left him in the kitchen, presumably to get ready. As he raised his mug and took a drink, he realized two things: he didn't like her coffee, and he didn't want to spend his free time with anyone but her.
Excerpts. © Reprinted by permission. All rights reserved.

Book Info:
Love can take some time to break in…
Teagan O'Brien, heiress to the Riley O'Brien & Co. denim empire, is anything but a spoiled rich girl. She's worked hard to secure her place in the family business and can hold her own, in and out of the office. Only one man has ever been able to get under her skin—sexy football star Nick Priest. Years ago they crossed the line from friends to lovers, but he left her heartbroken. Since then, she's been determined to keep him at arm's length—no matter how tempting he looks in his jeans…
Nick has fortune, fame, and looks that make most women hot and bothered. But he doesn't have the woman he really wants. He knows he screwed up when he walked away from Teagan, and now that he has a second chance, he'll do whatever it takes to win her over—no matter how tongue-tied he gets…
Meet the Author: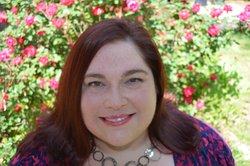 Jenna Sutton spent most of her career as an award-winning journalist covering business-related topics including healthcare, commercial real estate, retail, and technology. Nowadays she writes about hot, lovable guys and the smart, sexy women who make them crazy. It's the culmination of a lifelong dream, and she feels so lucky to be able to do it.
Jenna has a Bachelor's degree in Journalism from Texas Christian University and a Master's degree in Integrated Marketing Communications from Northwestern University.  She and her husband live in Texas in a 103-year-old house affectionately known as "the money pit". Visit her website at jennasutton.com.
Facebook.com/jennasuttonauthor
@jsuttonauthor
https://www.goodreads.com/author/show/9761992.Jenna_Sutton