Today it is my pleasure to welcome back New York Times and USA Today bestselling author

J. Kenner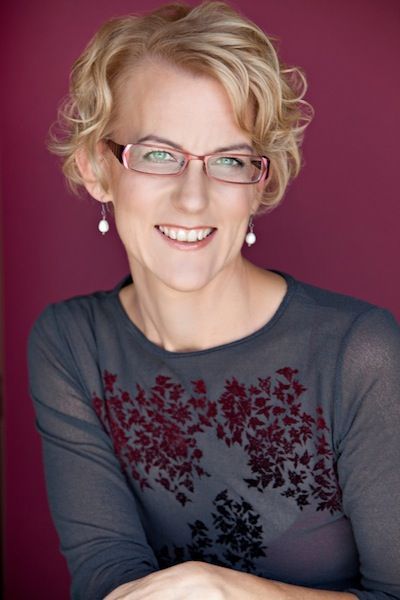 I'm so thrilled to be here today as I tour cyberspace with the release of Complete Me, the final book in the Stark Trilogy that began with Release Me, continued with Claim Me, and now concludes with Complete Me!
In celebration, I'm going to share snippets from three of my favorite scenes from the book (although "favorites" is hard … there are so many moments in the book that I love! So my favorites often change with my mood. Right now, my mood is favoring emotional scenes!
"I'm not asking anything," I say, but the words sound brittle, because of course I'm asking. Hell, I'm begging. Damien damn well knows it, too. And yet he is denying me.
Anger flares within me, but before it explodes, his mouth crushes against mine. The kiss is deep and raw and all-consuming, and warm desire blooms within me. It doesn't erase my anger or my fear, but it does soothe it, and I shift closer to him, wishing I never had to leave the safety of his arms.
His body tightens beneath mine, the bulge of his erection under his jeans teasing my rear as I shift my weight and lean closer, deepening this kiss and wishing like hell we were in our suite instead of in a very public bar.
After a moment, I pull back, breathless. "I love you," I say.
"I know," he says, and though I wait for the reciprocal words to come, he doesn't say them back to me.
My heart twists a little, and I force a smile. A pageant-quality All I Want Is World Peace kind of smile. The kind of smile I show the public, but not Damien.
The above scene is from very early in the book and I love it because it presents such a riot of emotions, but also raises the ultimate story question for the book: Can Nikki and Damien survive the challenges ahead? We know–and we can see–the passion between them. And despite Damien's silence, we can see the love. But is that going to be enough?
He may say that he's upset, but I don't believe him. When Damien is upset, he lashes out. That famous temper rises and he takes control of the surroundings. Hell, he takes control of me.
But right now he looks as though control is slipping through his fingers like sand. This isn't upset—this is damn near shattered. And I am terribly, terribly afraid.
"Damien," I repeat. "Please."
"Nikki—"
He yanks me toward him and though I'm startled, I almost cry out with joy. Yes, I think. Kiss me, touch me, use me. Whatever he needs, I will give. And he knows that—dammit all, he knows it only too well.
But he does nothing. Nothing except thrust his fingers into my hair and hold me tight.
"Damien." His name feels ripped from me, and I force my head up, then crush my lips against his in a bruising kiss. He responds immediately, his mouth hard and demanding under mine, his hands on the back of my head forcing me closer. The kiss is brutal. Violent. Our teeth clash, he bites down on my lip, I taste blood, and I don't care. On the contrary, I feel as though I am soaring, set aloft by the passion in his touch, by the desire coursing through him.
His body is hard against mine, and one hand has moved down to cup my ass. He holds me hard against him, and I can feel his erection straining against his slacks. I grind against him, almost melting from the white-hot relief that boils within me. He's back, I think. He's back.
But it's only an illusion, because suddenly he's shoving me away, his eyes wild and lost, his breathing hard. He reaches to steady himself on the back of a chair and tilts his face away from me. But it's too late, I've seen too much, and what I see in his eyes was horror.
Love that scene because it really pushes the emotions, it reveals more of Damien's mental state, and it sets Nikki up for some hard thinking about how to get through to this man she loves and who, she knows, loves her. But knowing and getting through all the "stuff" are two very different things…
"Nikki."
"What?" I jerk my head up, reality returning. Considering the way Damien is looking at me, I think he knows exactly what I was thinking.
"Your cards."
I glance down and realize he's already dealt. "Oh. Right." I see the corner of his mouth twitch. "What?" I demand.
"I didn't say a thing," he says. "But if I had, I probably would have told you to move."
I tilt my head. "To move?" I'm sitting on my heels, my knees and thighs together.
"On your bottom," he says. "Your legs crossed."
"I—why?"
"Because I want to see you," he says.
I raise my brows. "Is that part of the game, Mr. Stark?"
"It is now. I want to see how wet you are. I want to know how much it turns you on sitting here across from me, slowly losing bits of your clothing, becoming more and more open to me. And all the while knowing that soon—very soon—I'm going to bury myself in you."
"Oh." My heart stutters in my chest, and I'm certain he can see the beat of my pulse in my neck.
"Now, Nikki," he says. "You know the rules."
"Is that a command, Mr. Stark?" My sex feels swollen and I am desperately wet. He must know it, but soon he will also see it.
"It most definitely is."
"So if I don't, I'll be punished?"
His lips twitch. "I don't think you'll like the punishment I'd render tonight."
"No? Why? What would you do?" I can imagine the sting of his hand upon my ass. The thrill of a cat-of-nine-tails upon my sex. I try to imagine what naughty treat he could have in mind, but my mind isn't working particularly well at the moment. I am needy and hot, and not just because of the scotch or because I'm half naked. It's because of Damien. Because he does this to me. Because I want him right now. "What would you do?" I repeat.
"It's what I wouldn't do," he says, and that's when I get it. Disobey, and he won't touch me at all.
"That punishes us both," I say.
"Rules are rules," he says. "And I can be very strong when I want to. But if you think I'm bluffing…" he adds, glancing at the cards as if in illustration.
I get the message. I've been losing at poker all night. Do I really want to lose at this, too?
I don't. I shift my position so that my legs are in front of me. Slowly, I draw in my feet and spread my legs until I'm sitting cross-legged in front of him, my sex wide open. I can hide nothing now, and the truth is that I don't want to.
I follow the line of Damien's gaze to the damp spot on my thong. The tell-tale sign of just how wet—just how incredibly soaked with desire—that I am for him. Slowly, I lift my eyes to his. I see the heat, and feel a corresponding power. He may be the one making the rules, but I'm the one making him a little crazy.
I arch back a bit, my hands behind me for support.
"I like the view," Damien says. "I like seeing how much you want me. How wet you are for me."
"Am I?" I say innocently. I shift my weight to one arm, then lift my other hand. I trail my fingers up my own thigh, then trace it lightly over the silk of the thong.
"Jesus, Nikki," Damien says, his voice ragged. But I show no pity. I run my fingertip along the side of the thong. I tilt my head up and meet Damien's eyes. And then, slowly and deliberately, I slide my finger under the scrap of material and into my very wet, very swollen cunt. I gasp from the rush of pleasure as a shudder runs through my body, as if it's a preview of an explosion to come.
And then, with Damien's eyes still on me, I draw my finger up to my mouth and taste my own arousal. "Yes," I murmur. "You're right. I'm very, very wet for you."
"Fuck poker," Damien growls, sweeping his arm over the bed clothes and knocking the cards to the ground even as he grabs my thighs and tugs me toward him. The motion counterbalances me, and I fall backwards so that I end up flat on my back, my legs spread, and Damien between them.
"Are you conceding the game, Mr. Stark?" I ask, my voice full of laughter.
"I am," he says.
I raise myself upon my elbows. "I guess that means you lose."
"No," he says as he eases himself up over my body, then uses two fingers to flip open the clasp of my bra. "I assure you it means that I win."
His mouth closes over my breast even as his hand slides down to stroke my clit through the soaking wet silk. The sensations coursing through me are incredible, a flurry of sparks originating from his hand and from his mouth, and I arch up, lost in the violent storm that Damien is creating inside me.
"You're wrong, Mr. Stark," I say, struggling to form words while I still have the power. "Tonight, we both win."
The scene is super sexy, and that's certainly one reason to love it, but mostly I love the playfulness of it and the chemistry-filled interaction between Nikki and Damien.
Oh, heck, I love the whole thing. This book–this trilogy–was a joy to write, and it's bittersweet to be at the end! I hope readers love the journey as much as I have!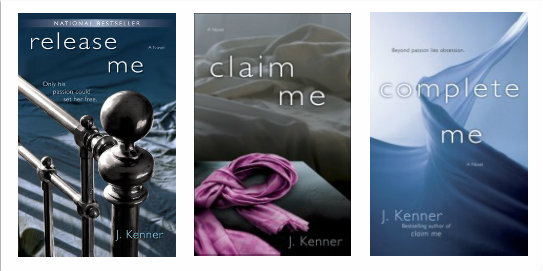 Giveaway:
Print copy of Complete Me
To enter Giveaway: Please complete the Rafflecopter form and post a comment to this Q:
Have you read any of the books in the trilogy? What was your favorite scene? Why?
About the book
For fans of Fifty Shades of Grey and Bared to You comes the third novel in the erotic, fast-paced trilogy including Release Me and Claim Me. This sexy, emotionally charged romance continues the story of Damien Stark, the powerful multimillionaire who's never had to take "no" for an answer, and Nikki Fairchild, the Southern belle who only says "yes" on her own terms.Our desire runs deep. But our secrets cut close.
Beautiful, strong, and commanding, Damien Stark fills a void in me that no other man can touch. His fierce cravings push me beyond the brink of bliss—and unleash a wild passion that utterly consumes us both.
Yet beneath his need for dominance, he carries the wounds of a painful past. Haunted by a legacy of dark secrets and broken trust, he seeks release in our shared ecstasy, the  heat between us burning stronger each day.
Our attraction is undeniable, our obsession inevitable. Yet not even Damien can run from his ghosts, or shield us from the dangers yet to come.
BONUS: This edition includes an excerpt from J. Kenner's Wanted.
Complete Me is an erotic romance intended for mature audiences.
About Julie: 
New York Times and USA Today bestselling author J. Kenner (aka Julie Kenner) has published over forty novels, novellas and short stories in a variety of genres. You can find out more about her at her website, http://www.juliekenner.com, or connect with her through social media on Twitter (http://www.twitter.com/juliekenner) or Facebook as Julie Kenner (http://www.facebook.com/juliekennerbooks) or as J. Kenner (http://www.facebook.com/jkennerbooks).
And if you want more official bio-y stuff, read on!
Praised by Publishers Weekly as an author with a "flair for dialogue and eccentric characterizations," J.K. is also a two-time RITA finalist, the winner of Romantic Times' Reviewer's Choice Award for Best Contemporary Paranormal of 2001, the winner of the Reviewers International Organization's award for best romantic suspense of 2004 and best paranormal of 2005, and the winner of the National Readers' Choice Award for best mainstream book of 2005.
She writes a range of stories including sexy and quirky romances, young adult novels, chick lit suspense and paranormal mommy lit. Her foray into the latter, Carpe Demon: Adventures of a Demon-Hunting Soccer Mom by Julie Kenner, is in development as a feature film with 1492 Pictures. Her popular dark paranormal Shadow Keepers series originally issued as author J.K. Beck has been reissued as J. Kenner titles.
The first book in her current Stark Trilogy, Release Me, was a multi-week New York Times and USA Today bestseller. Book two, Claim Me, debuted at number two on the New York Times list and remained on that list and the USA Today list for multiple weeks. Book three, Complete Me, will be on sale July 30. The series has sold to over a dozen countries.
Julie lives in Central Texas, with her husband, two daughters, and two cats.