Today it is my pleasure to Welcome author
Donna Hill
to HJ!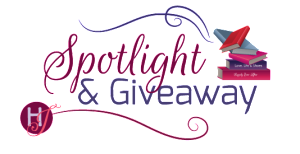 Hi Donna and welcome to HJ! We're so excited to chat with you about your new release, Confessions in B-Flat!

Hey Wonderful Readers, Thanks for taking this ride with me.

Please summarize the book a la Twitter style for the readers here: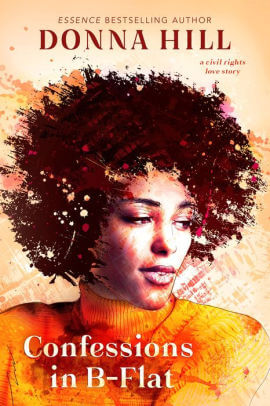 What happens when you pair up a fiery follower of Malcolm X with a model of passive resistance and follower of Dr. Martin Luther King during the height of the Civil Rights era? Sparks, Fire, Conflict and a love story that is a lesson for us all.

Please share the opening lines of this book:
September, 1963
Jason Tanner loosened his tie as soon as he walked out of Paschal's Restaurant, still caught in the spell of the past two hours. This was the first tine he'd been invited to literally sit at the table with the major leaders of Dr. King's nonviolent moment. The impact of witnessing and being part of the march for equality still pulsed in his veins. More than 200,000 protesters had descended upon Washington under the blaze of an August sun in what news outlets were calling the largest Civil Rights gathering in U.S. history. Dr. King's rousing speech about his dream for a better world, which was already being touted as one of the most powerful oratories in history, still made the hairs on his arms rise.
Please share a few Fun facts about this book…
Tough New York City girl and easy-going Southern man
Actual images, news clips and videos in the book
Original poetry
A modern-day Romeo and Juliet with a twist
Steamy sex and an undeniable love story
What first attracts your Hero to the Heroine and vice versa?
Jason is first attracted to Anita by her big, wild Afro and fiery eyes.
Anita is drawn to his soothing nature that instantly calms her always raging spirit.

Using just 5 words, how would you describe Hero and Heroine's love affair?
Instant. Challenging. Complicated. Passionate. Renewal.
The First Kiss…
They were so close. She could see the glow of the streetlight in his eyes and a future that she couldn't name.
She leaned in suddenly, cupped his cheeks in her palms, and kissed him on the lips. The electric contact loosened her knees. She hear a moan, wasn't sure it it was him or her when his arm slipped around her waist and pulled her to him. Oh, damn. The tip of his tongue teased her lips open. Sweet like maple sugar, sweeter than she'd imagined. Her fingers splayed across the back of his neck and through the tight coils at his nape. His heat enveloped her. She felt herself slipping away to a point of no return. She wouldn't be "that girl."
Before this went further than she was ready to go, she pulled away, turned and pushed through the heavy front door that was never locked, and darted inside.
Without revealing too much, what is your favorite scene in the book?
One of my favorite funny scenes is when Anita takes Jason on his first subway ride from Harlem to Brooklyn.
"How much is this ride?" Jason said as they descended the stairs into the 125th Street station. He crinkled his nose as the underground aroma wafted upward. Jason hoped that his expression didn't reflect the discomfort he felt in being underground and all the "make your skin crawl" and the sights and sounds that went with it. If it wasn't for the idea that he would spend some time with Anita, the subway was the last place on his list of sights to check out.
"You'll get used to it," she said as if reading his mind.
He murmured his doubts deep in his throat.
"Don't look so country, she teased. "Nothing's going to bite you."
He half-smiled. "You sure about that?"
If your book was optioned for a movie, what scene would be absolutely crucial to include?
The day on the bus to New York when Jason and Anita first meet.
Jason craned his neck around the seats to get a better look. The woman was busy writing in a notebook. He leaned back. One thing was certain–she had the biggest Afro he'd ever witnessed on a real person. He'd only seen them on actors or models or revolutionaries in the magazines, newspapers or on television. Her halo of hair rose about the headrest like a crown. What was most arresting, though were her eyes–that he'd glimpsed earlier–and her skin that were all the same amber hue as her voluminous hair. It was as if she'd been painted by an artist who loved only one color.
"That the Four Tops?'he called out.
She glanced over the edge of her seat. Smiled. "Yep. One of my favorites. Saw them once at the Apollo. James Brown, too."
His eyes widened. "Really? You been to the Apollo?"
She turned fully around and rose up on her knees, draped her arms over the back of the seat."Sure! Everybody goes to the Apollo."
Her intense gaze unsettled him. He felt as if she could see things in him that even he couldn't understand. …
Her unwavering stare made his insides soften and his thoughts grow fuzzy. She started to turn away, but he felt like he needed to keep her talking. "My name is Jason, by the way," he said, stalling her retreat.
"Anita."
Readers should read this book …
Readers should read this book to be entertained, enlightened, and to experience the love affair of two very unlikely lovers.
What are you currently working on? What other releases do you have planned?
I am currently working on a novel that centers around the descendants of freed slaves that settled in and built a community in Sag Harbor New York. The history of the family is uncovered by Ayah who returns to her family home to sell it, only to begin to reconcile with her own history. Of course there is a love interest that may have just a little to do with some of the decisions she makes!
Thanks for blogging at HJ!
Giveaway:

Three signed copies of CONFESSIONS IN B-FLAT
To enter Giveaway: Please complete the Rafflecopter form and Post a comment to this Q:

Why is it so hard at times, to be unable to see beyond our differences even when those differences are the things we can come together about?
Excerpt from Confessions in B-Fla:
She was coming across the street.
He'd only seen her once, but he'd know that halo of hair and that face anywhere. As she drew closer, he watched as her expression changed from determination to shock. She tipped her head to the side, squinted with a half smile on her face.
Anita stopped in front of him, adjusted her tote higher up on her shoulder, and stuck her hands in the back pockets of her capri pants. "Do-gooder! I'll be damned."
She was shorter than he'd thought she was on the bus, came somewhere under his chin, bus she was still larger than life. Vibrant energy flowed from her.
"Fancy seeing you here," he said and knew he sounded ridiculous.
"Not really. I live around here." Her smiled showcased the tiny dimple in her right cheek. "Fancy seeing you here though." She adjusted her weight to her right leg, jutting out her round hip.
Jason grinned and nodded sheepishly. "So do I. Well, not right here, but close."
She lifted her chin in the direction of the storefront. "What's going on here?"
He cleared his throat remembering her heated remarks on the bus."Actually I'm opening an office for Dr. King."
Her brown eyes widened. "So what are ya'll gonna be doing exactly?
"Training. Recruiting volunteers. Spreading information."
"Hmm, good luck with that."
"Thank you, I think."
"Look, do-gooder, I admire what you're trying to do. But look around you. These people need more than platitudes and marches. They want respect, dignity of work, to be treated like a human being and not by bowing their heads, turning the other cheek and accepting what 'they' decide they want to give us."
"Dr. Kind wants the same thing," Jason insisted."But violence is not the way to get what we want."
"Guess we gonna have to agree to disagree, do-gooder."
He tucked in a smile at the barb, which he'd gladly wear as a mantle. "It's Jason by the way. Jason Tanner. He wiped his hand on his pants leg and extended it to her.
She pursed her lips, paused then accepted the olive branch. "Anita Hopkins."
"Nice to meet you, again, Anita."
…
She was actually shaking inside. What were the chances of running into him like that? Zip.Zero. But he'd been like a note that lingered after eh song had ended. It stayed with you, compelled you to replay the melody. That's what she'd found herself doing. More times than she was willing to admit. This Jason Tanner wasn't even her type. 'Country bumpkin.' He didn't have the slick polish of the guys she was used to. Besides, their politics were as far apart as the North and South Pole.
Excerpts. © Reprinted by permission. All rights reserved.


Book Info:
The year is 1963. In Harlem, the epicenter of Black culture, the fight for equality has never been stronger. The time is now. Enough is enough. Yet even within its ranks, a different kind of battle rages. Love thy neighbor? Or rise up against your oppressors?
Jason Tanner has just arrived in New York to help spread the message of his mentor, Dr. Martin Luther King, Jr., of passive resistance, while beat poet Anita Hopkins believes the teachings of Malcolm X with all her heart: that the way to true freedom is "by any means necessary." When Jason sees Anita perform her poetry at the iconic B-Flat lounge, he's transfixed. And Anita has never met anyone who can match her wit for wit like this…
One movement, two warring ideologies―can love be enough to unite them?
Confessions in B-Flat is a celebration of the hard-won victories of those who came before us, and a stark reminder of just how far we still have to go.
Book Links: Amazon | B&N | Goodreads |


Meet the Author:
Donna Hill began her career in 1987 writing short stories for the confession magazines. Since that time she has more than 100 published titles to her credit since her first novel was released in 1990, and is considered one of the early pioneers of the African American romance genre. Three of her novels have been adapted for television. She has been featured in Essence, the New York Daily News, USA Today, Today's Black Woman, and Black Enterprise among many others. She has received numerous awards for her body of work—which cross several genres– including The Career Achievement Award, the first recipient of The Trailblazer Award, The Zora Neale Hurston Literary Award, The Gold Pen Award among others, as well as commendations for her community service. As an editor she has packaged several highly successful novels, and anthologies, two of which were nominated for awards. Donna is a graduate of Goddard College with an MFA in Creative Writing and is currently in pursuit of her Doctor of Arts in English Pedagogy and Technology. She is an Assistant Professor of Professional Writing at Medgar Evers College and lives in Brooklyn, NY, with her family. Her most recent novel is The Other Sister, released in July and her upcoming novel is Confessions In B-Flat to be released November 24. She can be found at donnaohill.com
Website | Facebook | Twitter | Instagram |