Today it is my pleasure to welcome author 

Vanessa Kelly

to HJ!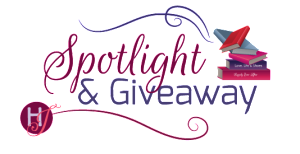 Top Five Ways to Snag a Royal Bridegroom ~ 

Vanessa Kelly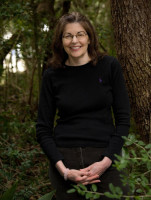 In my new book, Confessions of a Royal Bridegroom, Justine Brightmore is not looking for a husband. She's been asked to serve as a nanny in Griffin Steele's household, and she has no intention of getting involved with her new employer, the roguish Griffin. But before she has time to catch her breath, she has a ring on her finger and a husband she thinks she doesn't want.
So, how did she pull it off? Let's take a look at some of the ways Justine (inadvertently) did it.
1. When meeting your rakishly handsome new employer, be sure to display disdain for his lifestyle—especially if he owns a brothel and several gaming hells. He'll likely perceive you as an annoyingly prim spinster in need of a thorough kissing. Kissing can then lead to other things, which leads to…well, you know.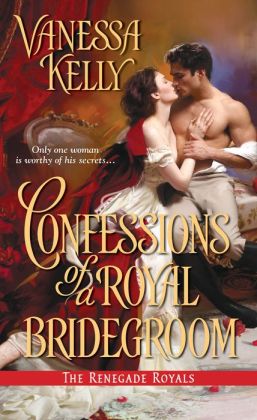 2. Be sure to wear old-fashioned, ugly lace caps that cover up your glorious red hair, and also dress in drab gowns that only hint at your curvaceous figure. Your new employer will then spends hours envisioning you in a filmy negligee that displays your ample charms.
3. When sneaking down to the kitchen in your nightgown late at night, be sure to run into your employee returning home from work. Forget to wear your ugly cap so he finally sees your long hair in all its fiery glory.
4. Even though there's a risk of discovery, be sure to rush off to help with a dangerous situation at the brothel next door. Quite likely there will be someone who can identify you, and accuse you of the being the mistress of your new employer. Your employer will then, of course, be forced to repair your damaged reputation.
5. When your employer tells you in no uncertain terms that you must marry him, do not under any circumstances agree to kiss him. Kissing roguish employers can lead to other things, which means that you will never be able to get that annulment you keep talking about.
As is clearly evident from Justine's experience, there's not that much work that goes into snagging a royal bridegroom. Just be sure to lay in a good supply of ugly lace caps!
GIVEAWAY:

One print copy of Secrets of a Royal Bodyguard (The Royal Renegades, #1)

by Vanessa Kelly. (US only).
To enter Giveaway: Please complete the Rafflecopter form and post a comment to this Q:

Confessions of a Royal Bridegroom is a classic spinster/rake story (with a secret baby as part of the fun). What are some of your favorite romance tropes, especially in historical romance?
Teaser:
I'll leave you with a little teaser from a scene with Justine and Griffin.
As Justine gently relinquished her little bundle, Griffin took a moment to enjoy the swell of her generous breasts, just inches from his face, under the woolen wrapper. The garment was ugly as sin, and he couldn't help speculating how delectable she would look dressed in a silk and lace peignoir, her curves amply displayed.
It took him several seconds to realize that she'd frozen, half-bent over him. He lifted his gaze to see her staring at his chest, her eyes round and stunned. He followed the angle of her gaze to see that his dressing robe had gaped open while he was settling the baby onto his lap.
He flicked a glance back up. Justine stared at his chest with clear if reluctant fascination, gnawing on her plump lower lip.
"I take it you've never seen a tattoo," he commented in a sardonic voice.
She abruptly straightened, looking flustered. "Ah, no. I thought only sailors and criminals did such things to themselves." She winced when she realized what she'd just implied.
"Very true," Griffin said, enjoying the rosy color staining her cheeks.
But then she surprised him by peering directly at the half-exposed markings on his skin. "Is that a gryphon?"
"It is. Rather obvious symbolism, but it seemed appropriate at the time."
"How old were you when you had it done?"
"Seventeen."
"Did it hurt?"
He shook his head, thinking of how foolish and reckless he'd been back then. "You can't imagine."
She nodded absently and swayed a fraction closer. He felt the path of her gaze over his skin, leaving a trail of heat in its wake.
"Still, it's quite beautiful," she breathed. She raised a hand, as if to touch it. "I didn't know they could be drawn with such artistry."
"Most are fairly crude, but this one was inked by a Japanese artist who for some godforsaken reason has chosen to live in London. Tattoo masters from the Orient are renowned for their skill. There are a few other Japanese and Chinese artists outside of London, in the port towns where business is brisk. But Sakoda, who inked mine, is reputed to be the best."
He reached a careful hand from under the baby and tugged aside the silk lapel of his robe. "Would you like a closer look, Justine?" he asked, letting his voice fall into a deep, purri
Book Info:
Some men are born into scandal. Others pursue it with a passion. Griffin Steele, secret son of the Duke of Cumberland, is guilty on both counts. Yet somehow London's most notorious scoundrel has been saddled with an abandoned baby boy, and with the unflappable, intriguing spinster summoned to nurse him.
Justine Brightmore may be a viscount's niece, but she's also a spy's daughter, determined to safeguard the infant when his suspected royal parentage makes him a target. Yet how to protect herself from the rakish Griffin? Marriage might shield her reputation, but it can only imperil her heart, especially with a groom intent on delicious seduction.
Genre: Regency-set historical romance
Tone: witty, sexy, emotional
Heat Level: hot
Elements/Tags: historical romance, royalty, Regency era
Publisher: Kensington Zebra
Publishing Date: April 1, 2014
Series: The Renegade Royals, #2
Format: digital and print
Words: 115, 000
Goodreads: https://www.goodreads.com/book/show/18167470-confessions-of-a-royal-bridegroom?ac=1
Buy Links:
Amazon: http://amzn.to/1dAdS8K
Barnes & Noble: http://bit.ly/1fOIPWJ
Nook: http://bit.ly/1fOIPWJ
iTunes: http://bit.ly/1pl5LCe
Book Depository: http://bit.ly/OHTSuX
IndieBound: http://bit.ly/1fOIYJI
Meet Author Vanessa Kelly:
Vanessa Kelly is a nationally bestselling author who was named by Booklist, the review journal of the American Library Association, as one of the "New Stars of Historical Romance." Her sensual, Regency-set historical romances have been nominated for awards in a number of contests, and her second book, Sex and The Single Earl, won the prestigious Maggie Medallion for Best Historical Romance. Secrets for Seducing a Royal Bodyguard, the first book in her new Renegade Royals Series, received a starred review from Publishers Weekly. Vanessa also writes USA Today Bestselling contemporary romance with her husband, under the pen name of V.K. Sykes.
website:  http://www.vanessakellyauthor.com
blog: http: //www.vanessakellyauthor.com/vanessa-blog/
facebook: https://www.facebook.com/vanessakellyauthor
Twitter:  https://twitter.com/VanessaKellyAut
goodreads:  https://www.goodreads.com/author/show/2728107.Vanessa_Kelly
Tumblr: http://itsvanessakelly.tumblr.com/
Pinterest: http://www.pinterest.com/vanessakellyaut/
Jaunty Quills:  http://jauntyquills.com/