Today it is my pleasure to Welcome USA Today bestselling author 

Rachel Bailey
 to HJ!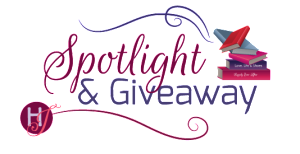 Hi Rachel and welcome to HJ! We're so excited to chat with you about your debut release, Cover Story!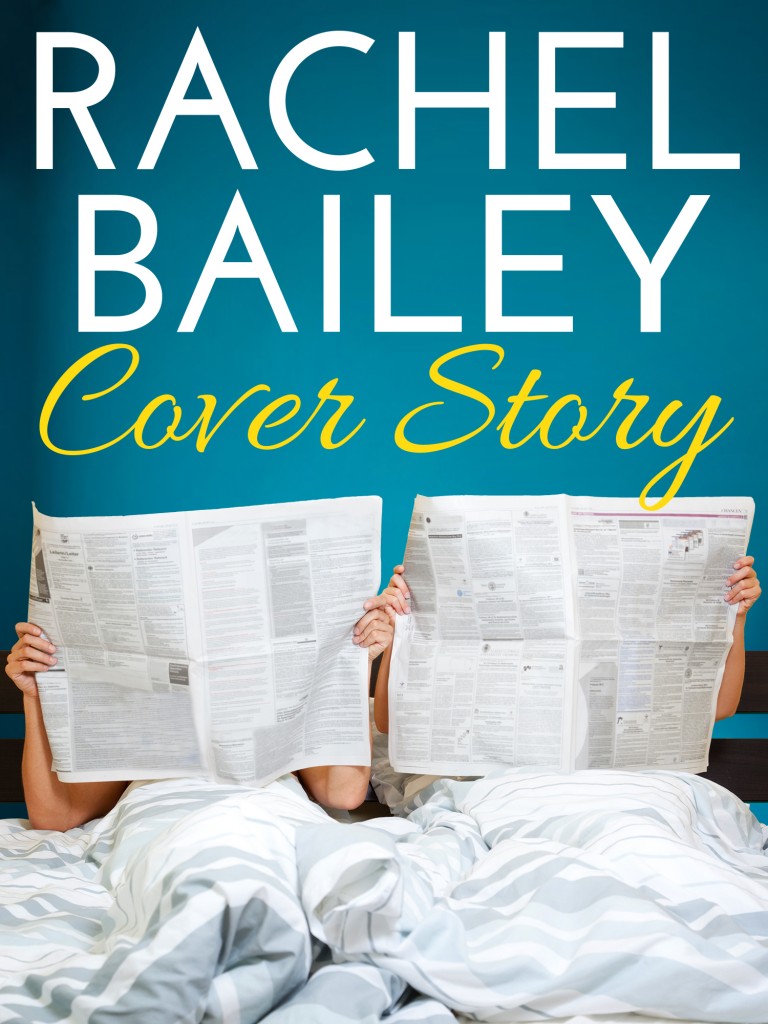 Tobi Fletcher's career is going places. Just ask her. Any day now, she's going to write the story for her Sante Fe newspaper that will Make A Difference. Of course, Pulitzer prizes and the like will soon follow.
Unfortunately, her editor doesn't have the same vision. His vision has her investigating a series of gnomicides. Yes, gnomicides the wanton murder of garden gnomes.
It's a nightmare for Tobi. She's spent her life working towards a career she can be proud of and proving she's nothing like her mother. She's intelligent, independent and so uptight she can't even let go to sneeze properly and, unlike her colleagues, she certainly can't appreciate the funny side of the situation. She wants to work on the big story a cover-up in a Senator's office.
Reluctantly, she interviews Simon, the man who reported the 'incident' to the newspaper clearly a lunatic his four-year old daughter, and the other residents of the street. Each has their own theory about the murderer, ranging from the slightly possible to the ludicrous and Tobi, unfortunately affected by her pollen allergy and having to repress sneezes regularly, writes the story.
Her editor loves it and demands more; interstate papers pick it up and reader feedback is overwhelming. Apparently, she's not going anywhere just yet and, dammit, that means facing her pesky attraction to Simon. Along the way, Tobi discovers there are many truths and secrets to be uncovered other people's as well as her own. The question is, will the truth really set her free?
Single Father Heroes
What is it about rom-coms and single fathers? Tom Hanks in Sleepless in Seattle – just so adorable with his son. Jude Law in The Holiday – the scenes where he's with his daughters melt my heart.
Maybe it's the lure of a man who's both totally committed to his children, and competent enough to raise them on his own (despite the occasional misstep).
Dan In Real Life – Steve Carell: so quietly funny, so quietly sexy. One Fine Day – George Clooney smoldering and nurturing in equal parts. Mrs. Doubtfire – the amazing Robin Williams being totally devoted to those kids.
In books too, I love it when I find a rom-com with a single father, like the gorgeous Phin Tucker from Jennifer Crusie's Welcome To Temptation, or the tempting Mat Jorik from Susan Elizabeth Philips's First Lady.
So perhaps it was inevitable that when the hero in Cover Story, Simon Hanson, appeared in my head, he'd be a single father. Simon has been a single father to four-year-old Anna since she was a baby, when her mother died, and doing a pretty good job of it. Here's a tiny snippet of him with his daughter:
"Daddy!" Anna streaked past me and propelled herself at her father.
Simon's face lit as if his world had brightened and he bent to scoop her up. He sauntered over, Anna on his hip, and pulled a folded piece of paper from his pocket.
The heroine, Tobi Fletcher, isn't quite as good with children…
I arrived at number seven to find Dot waiting at the door with a young girl I recognized from the photograph as Anna. Same blond bob ending above her chin. Same huge blue eyes.
"Are you the reporter?" Anna asked, her neck arched back to look up at me.
What was the etiquette at introductions with children? I never knew. In the past I'd tried a nice little pat on the head, and once I even tapped a finger on a child's cheek in a pretty good imitation of affection. The ratty little kid bit it.
So, looking down at Anna, I used a no bodily contact approach.
I'm always on the lookout for a good rom-com – book or movie – with a single father, so I'd love to know if you have a favorite. Also, if you have thoughts about the appeal of single fathers as romance heroes, I'd love to hear them!
Thanks for blogging at HJ!
Giveaway:

2 Digital copies of COVER STORY 
To enter Giveaway: Please complete the Rafflecopter form and Post a comment to this Q:

 I'm always on the lookout for a good rom-com – book or movie – with a single father, so I'd love to know if you have a favorite. Also, if you have thoughts about the appeal of single fathers as romance heroes, I'd love to hear them!
Meet the Author: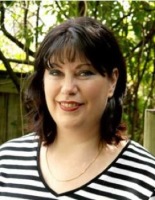 Rachel Bailey developed a serious book addiction at a young age (via Peter Rabbit and Jemima Puddle-Duck) and has never recovered. Just how she likes it. She went on to gain degrees in psychology and social work but is now living her dream writing romance for a living. Her books have hit the USA Today bestseller list, are published in over twenty-six countries and have been translated into sixteen languages. She lives on a piece of paradise on Australia's east coast with her hero and their dog pack, and loves to hear from readers. She can be contacted via www.rachelbailey.com.