Today it is my pleasure to Welcome USA Today bestselling author
Katherine Garbera
to HJ!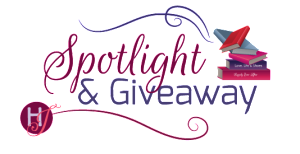 Hi Katherine and welcome to HJ! We're so excited to chat with you about your new release, Cowboy, It's Cold Outside!
Thanks for having me!
Please summarize the book a la Twitter style for the readers here: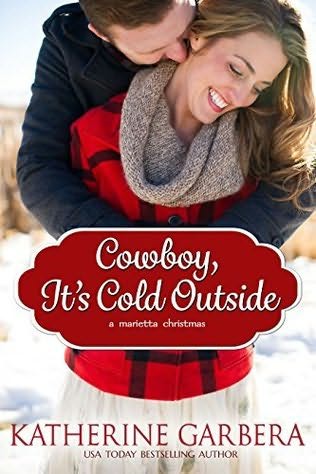 COWBOY, IT'S COLD OUTSIDE is a emotional Christmas story about finding home. Lucy has made Marietta her home and is more comfortable in his hometown that Trey ever had been. He's often felt like he doesn't fit in being the middle of five brothers. His older siblings are ranchers and happy to work the land. His younger brothers are warriors always ready for a fight. But he uses his camera to keep everyone at a distance until the snowstorm that traps he and Lucy together. Neither of them expect that the flames that are ignited that night!
Please share the opening lines of this book:
She opened the bathroom door and stepped out in the hallway, slamming into a solid masculine chest. She yelped. Almost screamed.
The man grabbed her as she stumbled and she found herself wrapped in a pair of very warm, very strong arms. She looked up, but her phone had fallen flashlight side down so he was all shadows. She was close enough to see the faint stubble of beard on his jaw. He smelled of snow and pine, and if there was danger, he didn't smell of that.
She wedged her arm between them. She wanted to believe that the good thought she'd just put out in the universe had netted her this cowboy but she knew that probably wasn't the case.
"Well, hello, gorgeous." The deep male voice was all laconic Old West. For a minute she thought maybe she'd conjured him up from the images of Nineteenth Century Marietta that she'd seen hanging on the walls of the guest bedroom Lane had offered to let her use.
Please share a few Random facts about this book…
* This is a continuation of my Scotts of Marietta series.
* Lucy DeMarco makes my mom's lasagna recipe for Trey.
* I love corny kids jokes and included a couple in the story.
*Lucy is struggling to make peace with traditions she no longer feels like her own something that I had to do when I got divorced.
Please tell us a little about the characters in your book. As you wrote your protagonist was there anything about them that surprised you?
The kitchen scene where Lucy is doing her prep work before opening the cafe was a surprise because I thought she'd keep things light, but ended up revealing got Trey something about her past. Trey was surprised to but he handled it with charm.
What kind of research did you do for this book?
This is the fourth book I've written that has Marietta, MT has a setting so it was nice to get back to that setting. Otherwise I did some research around Christmas traditions from around the word. Trey is trying to introduce some new ones to Lucy.
The First kiss…
The fire light, the snow falling softly beyond the window, the peace here in the house, all made Trey want to pull Lucy closer and forget about the world outside their doors. She'd been sort of flirting between sadness and an unconscious sensuality since she'd entered the living room and it had been all he could do not to take her in his arms.
Her cold fingertips lightly touched his face on either side. Her lips under his were warm and pliant. She kissed him like she'd been hungry for human touch. God knew, he was. Too many days on the road in parts of the world where people were too hungry, too desperate, had started to weigh on him. And coming home had been the only option he'd had.
He had been losing himself the last few years and in her kiss he found a bit of the man he'd used to be. He caressed her long neck and wrapped his hand around her nape, drawing her closer to him. She angled her head and he thrust his tongue deep into her mouth, tasting the essence of her woman in her. He closed his eyes and let his instincts take over.
Did any scene have you crying or laughing while writing it?
I always love when all the Scott brothers are together. They tease and needle each other to get a reaction. Here's a little bit of a scene with Hudson and Trey:
"So this is why you couldn't work tonight," Hudson said, as they got into the sleigh.
"Yup," Trey said. "It's called a date, Hud. I know you've been engaged for a few months but maybe you should try it sometime. Emma might really like it."
Hudson mock punched Trey on the shoulder. "I know how to romance my woman, Trey. Don't need any of your globetrotting advice. In fact, you might need some of mine. I did get Emma to fall for me in just a few short months this summer."
"I'm not sure it wasn't Stockholm syndrome, like when hostages develop feelings for their captors, since she was trapped on that bus with you," Trey said.
"Ah, bro, that's sad. You know that you are grasping at straws. Emma Jean and I have a real love."
"I know you do, Hudson. And I'm happy for you. But if you don't lay off hassling me you might not make it to your wedding night."
"Can't have that," Hudson said.
Hudson handed a blanket to Lucy and looked her straight in the eyes. "How's it been tonight? You know he spends more time in the mountains with a Sherpa than with women. Do you need a rescue?"
Lucy tipped her head to the side, studying Trey. He'd told her precious little about his real life. He shared Christmas memories like they were candy canes being handed out by Santa, but anything beyond that he didn't. "He's doing okay. Kissed me on Main Street."
"Public display of affection?" Hudson asked Trey.
"Yeah, so?"
"I guess he likes you, Lucy," Hudson said. "Mitchell, take good care of this couple."
If your book was optioned for a movie, what scene would be absolutely crucial to include and why? 
The scene that I think is crucial is the one where Trey surprises Lucy by decorating the outside of her house. It's where they both start to realize this relationship might be for more than the holidays.
As they drove up to her house, her breath caught as she saw all the lights on the outside of it.
It looked like a magical gingerbread house, almost identical to the picture in her head of her childhood home. The multi-colored lights framed the house, the lawn was decorated with a light-up manger scene, and on her front door was a wreath that had a picture frame in the very center of it. She didn't have to get out and see the frame to know that the picture of her and her parents from their last Christmas together was inside it. She'd seen Trey flipping through her photo albums when he'd brought her home after their first night together and she'd made him breakfast.
"You did this?"
"Yes, ma'am. Hate me?"
She shook her head, took off her seatbelt and launched herself over the gear console to hug him. He caught her close. The scent of snow and hot chocolate and pine surrounded them, but really what comforted her was his scent, the smell she associated with Trey.
"When did you do this?" she asked, pulling back to look up into his face. His dark chocolate eyes were serious, but then he usually was.
"As you pointed out when you had to get out of bed at four this morning—not all of us work.
She'd been snippy, but then it was sort of justified in her mind. "I'm sorry. I… where is this going, Trey?"
He turned the car off and took the keys from the ignition. "Let's talk about that inside."
She shifted back to her own seat and opened her car door. "Will we talk? Usually once we're alone, other instincts take over and the next thing I know I'm wrapped around you and thinking and talking are far from my mind."
"Mine too," Trey said. "You affect me like no one else ever has."
That felt real. Like a confession of deeper affection. Like something a man who wasn't planning to leave after Christmas would say. But her trust was still shattered and not yet put back together. It had been broken by two people who she'd always believed would be there for her, so she wasn't taking anything for granted now.
"Okay, let's talk inside," she said, carefully walking up the icy sidewalk that led to her front door.
She caught her breath as she noticed the photo in the frame wasn't the one of her family after all, but one of Trey and herself, a selfie he'd snapped of them in front of Ka-Pow, the gym and martial arts studio now owned by his two younger brothers.
If you could have given your characters one piece of advice before the opening pages of the book, what would it be and why?
I would tell them that it's okay to trust each other. But I know that advice would fall on deaf ears. Trusting someone as you fall in love with them is the hardest thing to do. That vulnerable feeling that comes from hoping you've found someone you can spend the rest of your life with is paired with doubt, which stems from every broken relationship in their past. Lucy especially finds it hard to let go of her past and when she does, Trey isn't sure he can trust what he feels to be real.
What are you currently working on? What other releases so you have planned for 2014?
My Holiday Heat series from Harlequin Blaze is also available this month. The first title IN TOO CLOSE is out now. Next is UNDER THE MISTLETOE in December and then AFTER MIDNIGHT in January.
Thanks for blogging at HJ!
Giveaway:

E-book version of all four of my Montana Born novellas. A COWBOY FOR CHRISTMAS, THE RELUCTANT BRIDE, HER SUMMER COWBOY and COWBOY, IT'S COLD OUTSIDE. Plus a $10 Starbucks gift card.
To enter Giveaway: Please complete the Rafflecopter form and Post a comment to this Q:

Songs and food feature a lot in this story and in my life. My favorite christmas son is O Come, O Come Emmanuel. Do you have a favorite holiday song?
Excerpt
"Well, hello, gorgeous." The deep male voice was all laconic Old West. For a minute she thought maybe she'd conjured him up from the images of Nineteenth Century Marietta that she'd seen hanging on the walls of the guest bedroom Lane had offered to let her use.
But no, he looked real and solid, standing in the hallway as she exited the bathroom. She had left her robe in the guest room since she'd thought she was alone, and only had a towel wrapped around her naked body.
"Hello. Who are you?" she asked. Her voice sounded a bit squeakier than usual.
"Trey Scott. And I thought this was my brother's house," he said in a deep baritone that sent the right kind of shivers down her spine. Even his breath smelled nice. Minty and warm as it brushed across her cheek.
Trey Scott? He did look vaguely like Lane, who'd offered to let her stay here until the plumbing in her newly built home on the edge of town was fixed.
"Lane thought you were delayed in Chicago until Thursday…he's across at your brother Alec's place," Lucy said.
"That still doesn't explain why you're naked in his house."
"I'm just borrowing the shower, and a bed for the night," she said. "My pipes froze. I'm Lucy DeMarco. Why aren't you at the main ranch with everyone else?"
"I wasn't sure I could make it that far. The snow is falling fast and heavy and I decided it was safer to stop at Lane's than continue on. I knew he'd be at Alec's. I didn't think I'd be disturbing anyone, here."
She stepped a few feet back from him and bent to retrieve her phone, carefully holding on to her towel. She'd been a competitive swimmer in high school so she knew the mechanics of towels, and usually once she wrapped one around her body it stayed put. No sense chancing it around this particular member of the Scott family, however. Lane and Hudson were friendly and treated her like a kid sister so she'd sort of treated them the same way. But there were no brotherly feelings toward Trey, she discovered. He had been all hot, American male from the moment she'd noticed him.
She wasn't sure what was in the water here in Montana but they grew their men tall, solid, and without an ounce of fat anywhere on their frames. She flicked the light up and caught her breath as she took in the strong jaw, the crooked ridge of nose and the intense look in his dark chocolate brown eyes. Lane's were grey she thought vaguely.
And where Lane had an affable look about him, Trey seemed intense. Given to brooding?
Normally that was her kind of guy. The depths contrasted with her own sunny nature. But the past year had changed her. She wasn't the happy-go-lucky-gal she'd been before her father had gotten sick.
Trey's shoulders were broad and his chest all muscly under a thermal t-shirt. His torso tapered down to a lean waist. His jeans were faded, his thighs solid and his cowboy boots looked worn not new. She wondered what his butt looked like.
She doubted he'd stand still while she checked him out from the back.
He cleared his throat and she glanced up to meet his gaze. He arched one eyebrow at her and she blushed but shrugged. He was a good-looking man, he must be used to women checking him out. "What?" she said.
"Enjoying the view?"
"I am," she admitted, then pulled her gaze away. That shouldn't have been difficult, but somehow was. "So do you know where the fuse box is?"
"I do. I've already checked it out. It's not a blown fuse, I think the power is off at the transformer. I have no idea if Lane has a generator at this place, and my cell has zero bars. Yours?" he asked.
She glanced at the left corner of her phone and saw she had the no service message. "None."
"I've made a fire downstairs but heard the water running so came to investigate. I had no idea I'd find you," he said.
"Me either."
"But I'm happy I have."
"I should get dressed," she said, taking a step back.
"Not on my account," he said with a wink.
Book Info:
Photo journalist Trey Scott comes back to Marietta for Christmas, only to find no one home… except for the enchanting Lucy DeMarco. Although Lucy isn't crazy about the holidays, Trey does his best to restore her enthusiasm, starting with nestling her snug in his bed. But if he's only in town until New Year's…
Book Links:
Meet the Author: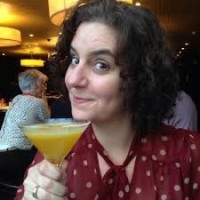 USA Today bestselling author Katherine Garbera is a two-time Maggie winner who has written more than 60 books. A Florida native who grew up to travel the globe, Katherine now makes her home in the Midlands of the UK with her husband, two children and a very spoiled miniature dachshund. Visit her on the web at http://www.katherinegarbera.com, connect with her on Facebook and follow her on Twitter @katheringarbera.
Website | Facebook | Twitter |