Today it is my pleasure to Welcome author
Nicole Helm
to HJ!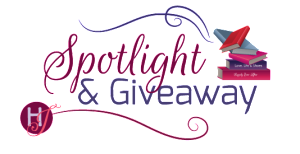 Hi Nicole and welcome to HJ! We're so excited to chat with you about your new release, Cowboy SEAL Redemption!
What is your favorite scene from Cowboy SEAL Redemption and why?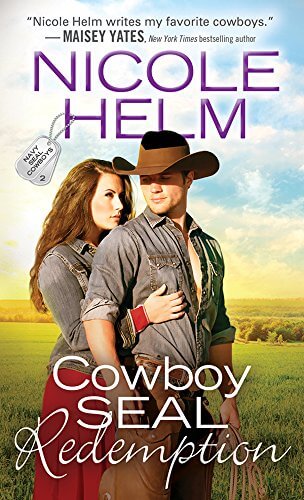 The process of writing a novel never did run smooth (Shakespeare said that, right?), but sometimes if you're very lucky a book will come to you, fully formed, and the only real problem you'll have is your fingers keeping up.

Cowboy SEAL Redemption was one of those books for me. While I'm usually a fairly quick first-drafter, Jack and Rose's story seemed to just fall out of me and onto the keyboard. (Don't worry, the editing process made up for all that ease of writing).

But because I was so very sure of this story and what I wanted it to be, so much so that it was easy to write, it's hard to pick a favorite scene. I got to put a little of everything in to this book: deep, wrenching emotion, lighthearted fun, a look into where characters from my Big Sky Cowboys series are, and the complicated family dynamics I love to write so much.

But the core of this series is all about the three Navy SEALs who had to retire due to injury, building a place for other injured military men to find a sense of purpose again. Jack, the hero of this book, suffers from both physical injuries and PTSD. He's decided to work with a therapist for his PTSD, and he's slowly working through the things that have been holding him back since his injury forced him out of the SEALs.

So, if I'm forced to pick a favorite, there's a scene where all three former SEALS (Alex, Jack and Gabe) have a picnic with Becca—their partner at the ranch, Monica—the ranch's on-site therapist, Colin—Monica's son, and Rose—the woman Jack's pretending to have a relationship with for the sake of his family. Of course, Jack and Rose's feelings for each other aren't all fake, which causes Rose a few issues of her own.

In this scene, Jack is beginning to admit some of those growing feelings, while Rose is feeling panicked by them, a dynamic that's always fun to explore. In the midst of those feelings, all seven characters are having a cheerful picnic on a nice day. Colin has convinced the guys and Rose to use a rope swing to jump into the creek.

Rose escapes all the fun as her feelings for Jack begin to overwhelm her, and joins Becca and Monica back at the picnic site.
It was the first time Rose was really looking at all of them and could see the toll of war on their bodies. She couldn't see any obvious marks on Alex, but he was walking with a limp that hadn't been there before. Gabe had some uninterrupted lines and what Rose assumed were burn scars on his shoulder. Jack had clearly gotten the worst end of whatever happened though. He had marks up his side and down his arm, and his limp was as pronounced as she'd ever seen it.

All three of them were grinning and laughing, tousling Colin's wet hair or giving each other friendly shoves. Rose got it then, Monica's and Becca's tears. While she'd seen all three of them brood in her bar, clearly war hadn't beaten them.

And that was a beautiful thing. Enough that she felt her eyes sting a bit too.
This is one of my favorite scenes in Cowboy SEAL Redemption because it's a little bittersweet, but infused with hope. In a lot of ways, the emotions in this scene sum up the theme of the whole series.

Love and hope exist after tragedy. Love and hope have healing powers. The more we invest in love and hope, the happier we are.

It's why I read and write romance: love and hope are the best parts of life to wallow in.

Thanks for blogging at HJ!
Giveaway:

Print copy of Cowboy SEAL Redemption (Navy SEAL Cowboys) by Nicole Helm
To enter Giveaway: Please complete the Rafflecopter form and Post a comment to this Q:

What tends to be your favorite scene in a romance? Deeply emotional? Something suspenseful? Funny? Glimpses at previous couples in a series?
Book Info:
Three former Navy SEALs
Injured in the line of duty
Desperate for a new beginning…
Searching for a place to call their own.
Jack Armstrong's been slowly piecing his life back together after a career-ending injury bounced him from the SEALs. The only trouble is, his family's on their way to his new haven in Montana…and Jack refuses to let them know he's still hurting. Desperate, he makes a deal with local bad girl Rose Rogers: in exchange for some extra security, she'll play the perfect loving girlfriend.
Rose doesn't trust any man, much less some tough-as-nails former SEAL. But the more they settle into their ruse, the more things start to feel real, and the more Rose's true fear surfaces—that she'll never be good enough for love. But Jack isn't about to lose Rose. He's done running when things get tough, and he's determined to prove—once and for all—that even the most troubled hearts can find their way to redemption.
Book Links: Amazon | B&N | iTunes |



Meet the Author: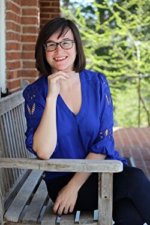 Nicole Helm writes down-to-earth contemporary romance specializing in people who don't live close enough to neighbors for them to be a problem. When she's not writing, she spends her time dreaming about someday owning a barn. She lives with her husband and two young sons in Missouri.
You can contact her via email: Nicole@nicolehelm.com or visit her website: www.nicolehelm.com