Today it is my pleasure to Welcome author
Soraya Lane
to HJ!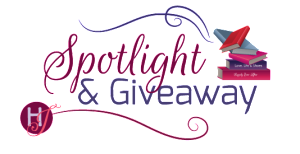 Hi It takes true grit to build a billion-dollar dynasty like the Ford family ranch. But when it comes to finding love, all it takes is one handsome cowboy to steal a woman's heart in Cowboy Stole My Heart by Soraya Lane.
Please summarize the book for the readers here: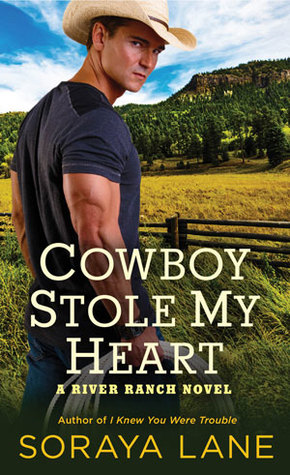 Cowboy Stole My Heart is about gorgeous, horse-loving Mia who is part of the Ford dynasty in Texas, and Sam, who has made his own fortune as a now-famous horse-trainer. Sparks fly between headstrong Mia and handsome Sam, and within days of meeting it's hard to turn down the heat between these two!

Please share the opening lines of this book:
Sam Mendes pushed through the crowd, holding his hand high in the air as he waved to the fans he'd spent the last hour talking to. No, make that three hours. He'd been booked for a two-hour event, and then he'd spent the rest of the time patiently listening to people tell him about their horses and ask him the same questions he'd been answering almost daily for the past year.
Please share a few Fun facts about this book…
Fans of my Texas Kings series will see cameos from characters they already love.
It's set on my dream ranch, and Mia lives in my dream house!
Sam was one of my favorite characters from another book, and he wouldn't leave me alone until I wrote him his own story.
Please tell us a little about the characters in your book. As you wrote your protagonist was there anything about them that surprised you?
Mia really surprised me by how headstrong she was. She's a young woman with a great career, but doesn't feel like she's respected for what she does (by her family and others), and I found I could relate to her in a lot of ways. I loved how determined her character was, and that made it all the more emotional when she opened up to Sam. It was the same for him – Sam is a strong man, used to getting his own way, and with Mia he really had to let his guard down!
If your book was optioned for a movie, what scene would you use for the audition of the main characters and why?
I'd use one of the scenes with some sparky dialogue between Mia and Sam, when they were really rubbing each other the wrong way, or perhaps the scene when they first kiss. It's a hard choice! Okay, I'll go with this one…
"What?" she asked, drawing her knees up and feeling oddly vulnerable around him.
"Nothing. It's just that you're not used to anyone telling you what to do, are you?"
"I don't know what you mean," she replied, meeting his gaze, looking into eyes so dark they reminded her of her favorite chocolate.
"You're Mia goddamn Ford. Everyone looks up to you and everyone your entire life has probably been slightly in awe of you," he said simply. "You're used to being treated differently."
She let his words wash over her, watching him, listening. "That's not true," she said, but the moment she said it, she knew she was lying. Maybe she had grown used to being treated differently.
"Look, I get it. You're supposed to be my boss while I'm here. Well, you know what? I'm not any good at being told what to do and having someone mico-managing me, just like you're not used to being told you're anything less than perfect."
His words were blunt, but they were accurate. She didn't even know what to say to him in reply.
"I'm a serious loner, and you're a princess. We're not exactly a team made in heaven, but I'm here and I'm curious about your riding, so what the hell are we waiting for?"
She laughed. She had thought she'd be more likely to cry than laugh, but the moment he looked at her and grinned, she couldn't help it. There was more than a chance he was going to drive her absolutely insane while he was here.
"You're fucking crazy," she muttered.
"Oooh, did the princess just land an F-bomb?" he teased.
"Yeah, she did. And call me a goddamn princess again and I'll punch you in the nose and break it."
He shook his head, howling with laughter now. "Break my nose? Sweetheart, you couldn't throw a punch that'd break my finger."
What do you want people to take away from reading this book?
I want readers to be able to escape into the world I've created and just enjoy a (hopefully) great read. I write romance because I love reading romance, and I really hope my readers will be thinking about Sam & Mia even when they've finished the book ☺
What are you currently working on? What other releases do you have planned for 2017?
I've just finished edits for the next book in my River Ranch series, which is All Night with a Cowboy, and that book releases 1st July. Mia and Sam will guest star in that book!
I also have my next historical women's fiction book releasing this month (Jan 10th), Hearts of Resistance, which I write as Soraya M. Lane to make it clear that there is a difference between my contemporary romance and women's fiction titles.

Thanks for blogging at HJ!
Giveaway:

1 Finished Print Copy of COWBOY STOLE MY HEART to a US ONLY winner
To enter Giveaway: Please complete the Rafflecopter form and Post a comment to this Q:

What is it about cowboys that you enjoy, and are they you favorite type of contemporary romance hero?
Excerpt from Cowboy Stole My Heart:
Mia disappeared and he talked to the horses, wandering down the line to look at all of them. He'd only seen her ride the one, her favorite mare, but he had a feeling she was full of surprises, and her horses all looked impressive. When she didn't reappear, Sam went looking for her, wondering what the hell was taking so long.
"Hey, do you need a hand back there?" he called out. He squinted in the half-light, dark compared to the full sun glare outside when he ducked through the doorway and into the tack room.
"Oh, shit, sorry, just give me a sec."
He stopped. Sam stood in the middle of the small room, saddles and bridles covering every inch of wall space, and Mia pressed into one corner, her tears impossible to hide. "Hey," Sam murmured, striding over to her. Hell, he hadn't expected her to be crying. He'd thought she might need a hand carrying some gear out, but . . . he didn't know what to do.
"I'm fine, please," she said, holding one hand up to her face, the other stretched out in front of her as if trying to push him away before he was even close.
"You're not okay," he said, knowing how gruff he sounded but unable to help it. "Come here."
She shook her head. "Please, I'm fine," she managed, voice cracking.
"Your mom, huh?" he asked, knowing that there was no way in hell he'd managed to say anything to upset her this much. She was still grieving, he could see that from a mile off.
She nodded, dropping one hand, the other still covering her face. "Yeah," she whispered. "It's just I haven't talked about her for a long time. She's been gone twelve years so I shouldn't be reacting like this."
"Come here," Sam said, not taking no for an answer this time as he opened his arms and pulled her in.
He held her, tight, letting her cry. She sobbed once, loudly, a noise that made his heart lurch for her, feeling her pain, before she went silent and relaxed in his arms. It had been almost a year since he'd held a woman like this; comforted a woman and held her and felt something for her. He stiffened. Only that woman had played him, ripped his heart out when he'd have done anything for her. Anything.
"I'm sorry," he said. "I'd tell you it'll get easier, but I doubt it will."
He didn't sugarcoat things, even this type of thing, but he did feel for her. She'd tried to talk about her mom all nonchalant to him, laughing about her beautiful stables, when in reality it had torn her in half and left her crying all on her own. She'd lost her mom and her best friend as well; no wonder she'd been prickly when he'd tried to muscle in and take over with the one thing she did have— her horses.
Mia pushed back and he wished she hadn't. He'd liked the warmth of her against him, the tickle of her long hair catching in his stubble as he'd inhaled her shampoo or whatever it was on her that smelled so damn delicious.
"Sorry," she murmured, her hands to his chest as she stepped back. "I don't ever let anyone see me cry."
He believed it. She didn't strike him as the type to let anyone see her vulnerabilities.
Sam glanced down at her, at her hands against his chest, at the way she was looking up at him, her eyes wide. Her mouth parted, tear-stained cheeks making her look so vulnerable that it tugged at something inside of him he'd thought was long buried.
"You've got nothing to apologize for," he muttered, slowly raising a hand and brushing his thumb gently across her cheeks to blur the tears away.
Mia stayed still, her palms still planted against him, head tilted. He looked at her mouth, fought the urge to rub his thumb across her soft pink lips. Instead he dropped his hand, skimming past her long blonde hair on the way past. Sam bent a little, eyes on her mouth, imagining what her lips would taste like. He wanted to kiss her so damn bad, wanted to push her up against the wall behind her and kiss the hell out of her. But he didn't.
He'd sworn off women for a reason, and sexy or not, he wasn't about to take advantage of his boss up against a wall. Even crying she was beautiful, but he wasn't going there. He couldn't go there.
Dammit!
Her eyes were dancing, her lips were parted, her hands were slowly dropping away from his chest. But instead of closing the distance between them, instead of hungrily tasting her lips against his, he took her hands, stepping back and squeezing them.
"You take all the time you need," he said instead, hearing the husky note of his own voice. "I'll be out here."
He walked out, ducking back through the door and out into the bright sunlight again. Goddamn it! What the hell had he just done? He'd always prided himself on being able to keep his shit together, and he'd let himself get way too close to Mia.

Copyright © 2018 by Soraya Lane and reprinted by permission of St. Martin's Press.
Excerpt. © Reprinted by permission. All rights reserved.


Book Info:
SHE'S RIDING SOLO
As one of the heirs to the River Ranch fortune, Mia Ford is practically Texas royalty. But that doesn't mean she's some pampered princess. She can saddle up and ride a horse as well as any man, even a hard-working cowboy like Sam Mendes. For years, she's harbored a crush on the strong, silent horseman. But how can she make a move when she's his boss?
HE'S TAKING THE REINS
Sam Mendes is through with love—or so he thought. Still recovering from a breakup, he's doing everything in his power to resist Mia Ford. It's bad enough she's the kind of beauty who drives men wild with desire. It's even worse she's got him so worked up, aching to kiss her lips, when he's supposed to be working her ranch. Is this lovestruck cowboy willing to risk losing his job—and breaking his heart—to win the girl of his dreams?
Buy Link: http://smpromance.com/contemporary/cowboy-stole-my-heart/


Meet the Author: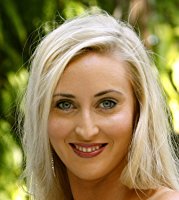 As a child, Soraya Lane dreamed of becoming an author. Fast forward more than a few years, and Soraya is now living her dream! Soraya describes being an author as "the best career in the world", and she hopes to be writing romance for many years to come.
Soraya loves spending her days thinking up characters for books, and her home is a constant source of inspiration. She lives with her own real life hero and two sons on a small farm in New Zealand, surrounded by animals and with an office overlooking a field where their horses graze. She is the author of The Devil Wears Spurs, Cowboy Take Me Away, and I Knew You Were Trouble.
For more information about Soraya, her books and her writing life, visit sorayalane.com or www.facebook.com/SorayaLaneAuthor, or follow her on twitter @Soraya_Lane. She would love to hear from you.