Today it is my pleasure to welcome Harlequin debut author 

Amalie Berlin

to HJ!
Top Five Favorite Scenes: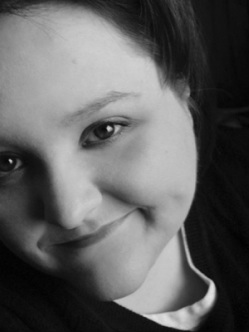 I. Storming the Mountain: I really loved writing the initial chapter of the book. Letting Imogen's mouth run out of control when she's frustrated, and letting Wyatt see that when something matters to her, she's more of a pusher than a push-over. I like heroines who are a handful.
"Later." She walked up the embankment as he continued with his logs. Once she stopped the lusty staring, some cognitive function returned. "Do you think you could put your shirt back on? Wouldn't want you to lose a nipple in a tragic log-rolling accident." She failed to suppress her natural cheekiness. Impulse control: sometimes she had it, sometimes she didn't.
II. Meeting the 3 sisters – I used a lot of family names in this book. The three sisters are loosely patterned after some lovely women in my family(who are awesome, adorable and hilarious) and named after my great grandfather's three sisters. But this is just one instance of using the area, actual activities, and general snapshots from Appalachia I littered about the story.
As she took vitals, Imogen laughed at a story the three of them told, half the time in unison. Some tale about the brazen hussy involved in a love triangle at their seniors group and the scandal that had erupted at their regular weekly trip to the local music hall. Silly for that to annoy him. Imogen did what he told her to do—made the patients like her. But did she have to laugh with them and enjoy it so much?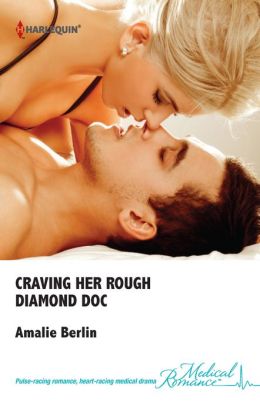 III. The neurotic buildup to the massage scene – I must admit I just really like torturing my characters, and getting both Imogen and Wyatt worked up into a lather without release tickled me, and still tickles me.
The attraction was too strong, and Imogen knew the limits of her endurance. At some point, unless he trotted out his Psychotic Nutjob[Mask], she was going to make a pass.
But not tonight.
With a sigh, she dragged herself out of the bed and marched to her bag to dig out her perfume. She doused her pulse points, and ended with a swipe of her perfume-dampened wrist beneath her nose. That should do the trick. Ruggedly manly man scent could never get past her favorite fragrance. Not even the scent of the large, stupidly attractive and rugged manly man disrupting her peace and quiet.
IV. Rousting Wyatt off the mountain – More character tormenting, and sloppy arguing while trying to eat peanut-butter sandwiches.
"I keep getting these snippets of information." And peeks at different Wyatts. She needed help sorting them out. "And everyone keeps telling me to take care of you. Plus, you have a mystery graveyard in the woods, which, by the way, is not at all serial-killer-like of you."
V. The Flood – This scene I love for the intensity, action-wise and the big emotional hurdles that crop up in life-or-death situations.
Dangerous. This place was one of the most dangerous she'd ever worked. Maybe. It seemed like it. Sure, crime was rarer probably, and the only traffic she'd encountered had been tractors on the road, but there were floods and snakebites and accidental gunshots. Or maybe someone's head would explode. Her head certainly felt like she was developing a case of Appalachian Cranial Combustion.
And that would probably be better. It would certainly take the pressure off figuring out what she was supposed to do.
A lot of attention gets paid to the heroes, and goodness knows those sexy beasts are important in a romance! But I'm currently pretty curious about the take of others on heroines, so to one commenter I will mail one of the UK copies of Craving Her Rough Diamond Doc.
Thank you!
Giveaway:  

CRAVING HER ROUGH DIAMOND DOC (Print)
To enter Giveaway: Please complete the Rafflecopter form and post a comment to this Q:

What are your favorite types of heroines? 
Any traits that make you gnash your teeth or put the book in Time Out(across the room/in the trash) until the heroine learns that you don't like it when she ____? ☺
About the book: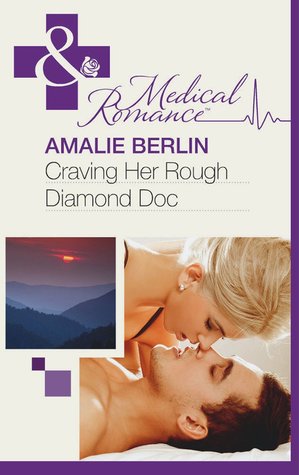 Her hunky outdoor doc…
Her first sighting of Dr. Wyatt Beauchamp is of him with his shirt off—all deliciously bronzed corded muscle and mouthwatering abs—and nurse Imogen Donally hopes the next six months working in his remote mountain practice will be…more interesting than she'd originally thought!
Only, her Dr. Tall, Dark and Handsome quickly proves to be more Tall, Dark and Seriously Brooding…. Tough cookie Imogen has no desire ever to settle down, but even she is reluctantly intrigued by a man just as haunted by the past as she is. Could a red-hot fling with the sexy, stubborn doc be Imogen's undoing?
Amazon | Amazon UK | Harlequin | B&N
Author Info
There's never been a day without stories playing in my head. But now when someone interrupts my daydreams to ask what I'm doing I get to say: Working!
I live with my family and a passel of critters in rural southern Ohio, in the rolling foothills of the Appalachian mountains,  on a cleared spot of land plopped in the middle of national forest.  Everywhere I look it's either hills with trees or fields with cows. If you had a view like that, you'd spend lots of time watching the people inside your head too.
I'm lying–I do that–the area is beautiful, the air is clean and fresh if you count out those gassy cows, and the people are nice. Plus, the Great Serpent Mound is within easy driving distance if I ever feel the need to visit mysterious places–and really, who doesn't feel that need sometimes?
When not cow watching, mysterious place visiting, or writing, I love to read, watch movies, make stuff with my hands, and geek-out over documentaries. Any documentary. Even the ones with subjects I have absolutely no desire to learn about prior to discovering there is a documentary about it… I think it must be some kind of Geeky Syndrome which I shall one day try to have diagnosed and named after me.
I also like to learn various antiquated(yet awesome) skills. In case of Zombiepocalypse, I'll still have bread, cheese, jam, lacy under-things(I love tatting!), granulated sugar, fluffy marshmallows and I'll always have something new to read. Carbs 1 — Zombies 0!
Author Links
http://amalieberlin.blogspot.com/
https://www.facebook.com/amalie.berlin
https://twitter.com/AmalieBerlin
Tour Wide Rafflecopter Giveaway (Handmade Tatted Jewelry)
a Rafflecopter giveaway