Today it is my pleasure to welcome contemporary romance author

Molly Cannon

to HJ!

Hi Molly For all of our readers who may not be familiar with your work, could you tell us a bit about yourself and your books?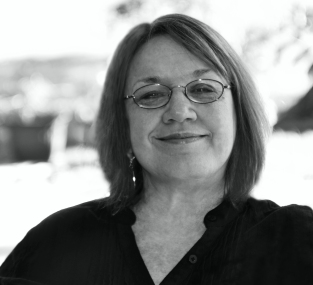 Hi! Thanks for having me at HJ! I live in Texas with my husband and our extremely large cat Nelson. When I'm not writing, I read, take dance classes with the hubby and watch all kinds of sports. We start more Country Western dance classes next week! My books are small town Texas contemporary romances. I like to laugh so I try to write my characters with humor while I get them to their Happily-Ever-After.
Please summarize Crazy Little Thing Called Love for the readers here ….
Etta Green kissed Everson, Texas, goodbye years ago. A big city chef, she intends to return only long enough to settle her beloved grandmother's estate and then hightail it back to Chicago. But Grammy Hazel had other plans. In her will, she left Etta part-ownership of a B&B that's about to go bankrupt before it even opens. And what's worse–Etta's partner is Donny Joe Ledbetter, a handsome devil with some serious bad boy charm. Growing up, Donny Joe didn't give Etta a second glance. Now, she's got his whole attention.
A far cry from the shy bookworm he once knew, sexy, spirited Etta Green is nothing but trouble. Yet Donny Joe decides to play nice. After all, the quicker they open the B&B, the faster this exasperating–and irresistible–woman will be on her way. Donny Joe has never been a one-woman kind of man. But one crazy little moment of unforgettable desire may change his mind–if he can convince Etta to stay for good…
What are you currently working on? What other releases so you have planned for 2013?
I'm working on the third book in my Everson, Texas series. I have a story in a Christmas anthology A CHRISTMAS TO REMEMBER that will be released in December this year. It will include stories from Kristin Ashley, Marilyn Pappano, Hope Ramsey, and Jill Shalvis.
Where can readers get in touch with you? www.mollycannon.com
facebook: https://www.facebook.com/pages/Molly-Cannon/298904883457662
twitter: @CannonMolly
Character Q & A
Please introduce your character

Donny Joe Ledbetter

from your novel

Crazy Little Thing Called Love

to HJ's reader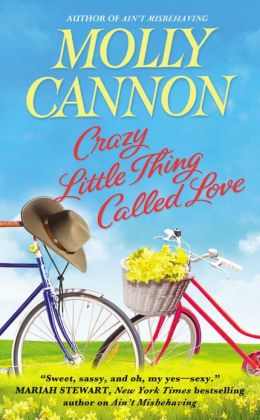 Donny Joe has a reputation as a ladies' man. But he works as hard as he plays, and having grown up poor, he's proud of the place he's carved out in the business community of Everson, Texas. Commitment to one woman is something he's managed to avoid – unless you count his devotion to Gabe, the old stray tomcat that's adopted him as his owner.
What does your character do for a living?

Donny Joe owns a swimming pool business and The Backyard Oasis a store that sells everything to make backyards fabulous places to relax with friends and family.
Who is your character's Love interest in the book? 
Etta Green is a chef in her Chicago restaurant. She comes back to Everson to settle her grandmother's estate. She spent summers in Everson with her Grammy Hazel, but has no plans to leave her big city life.
Is your character ruled by emotion or logic or some combination thereof?
Both of them think they are ruled by logic, but in reality emotion and lessons from the past guide their decisions.
Was it love at first sight for your character? If not what was the pivotal moment of change?
Oh, not at all. They didn't care for each other in the beginning, but when they are forced to work together on the B&B they have to admit their first impression were completely misleading.
If you character could go back in time and change one thing what would it be? Why?
If Donny Joe could go back in time he probably wouldn't join in the youthful act of vandalism that set his life on an uncertain path.
I'm sure Etta would go back to spend more time with her grandmother. Her unexpected death leaves a big hole in her heart.
How has your character evolved from when the novel began to when it ended?
Donny Joe starts the book as a care-free man who takes responsibility in his professional life, but all of his personal relationships remain casual flirtations. By the end he craves a meaningful relationship with Etta and a chance to be a real pat of her family.
How did your characters spend the week just before the story starts?
Donny Joe spent the week working at his store, dancing at Lu Lu's, and helping his neighbor (Etta's Grammy Hazel) with her plans to turn her house into a B&B.
Etta spent the week in Chicago, wrangling with her partner about the future of their restaurant.
Thank you for stopping by HJ!
Giveaway:
2 print copies of Crazy Little Thing Called Love
To enter Giveaway: Please complete the Rafflecopter form and post a comment to this Q:
All of my books have a different holiday in them. It wasn't something I planned, but I do love a good excuse to gather with friends and family. What is your favorite holiday and why?
An excerpt:
"Belle thought you and I needed a do-over. She thought since we'll be working together on the house we should see if we can play nice."
He leaned back on his bar stool giving her a lazy once over. "Well now, when a woman tells me she wants to play nice that's usually a mighty tempting offer."
She tried to ignore the feeling he'd finished undressing her with his eyes and would be just as happy if she kept her clothes on.
He leaned toward her and announced, "But in your case I'm not sure you even know the meaning of the word nice, and you sure don't strike me as a woman who plays much."
"Now wait a minute. I play. I play all the time." Good Gravy, she sounded like an idiot. Why was she explaining herself to this man anyway? She should have known he wouldn't make things easy. "So, do you want to dance or not? Belle's watching us like a hawk."
He sat there a moment like he was considering all his options and then pushed his beer mug away like he'd lost a mighty struggle. "Well hell, by all means. Since your sister is watching let's dance." He stood up and held out his hand. "Miz Green, I'll play nice if you will."
She sighed before standing up as well. "Might as well get it over with."
She took his hand, struck instantly by how warm and how strong it felt as he led her onto the dance floor. The song was slow. He tucked her in close to his body and started moving around the floor. Without considering any possible consequences, she inhaled the scent of him, masculine and clean. His shoulder was sturdy beneath her hand, his denim covered thighs brushed against her legs. Donny Joe moved with the grace of a man who knew how to partner a woman. In every way possible, she thought in a moment of recklessness. It had been a long time since she'd lost herself on the dance floor in the arms of a man. He swept her around the dance floor, and she surrendered, letting herself be swept. Just for one dance. Just for one song. It had been a long while since any man had made her feel the kind of slow, unhurried heat simmering beneath her skin. Before she realized it her head was nestled against his chest, and the song was coming to an end.