Today it is my pleasure to Welcome author
Kimberly Kincaid
to HJ!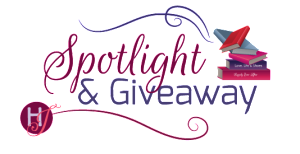 Hi Kimberly and welcome to HJ! We're so excited to chat with you about your new release, Crossing Hearts!
Please share a few fun facts about this book.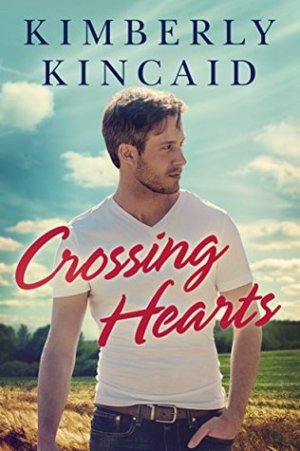 This is the first in a new series, so I knew I'd have some world-building to do for my fictional farm. I visited a few family farms in the Shenandoah as part of my research, and had a great time collecting chicken eggs, learning how agrotourism works, and feeding the animals. I've also had the idea for this series in my head for about seven years now. The salt of the earth hero is my favorite! So I'm thrilled that I got to be able to write it for Montlake.

Please share the opening lines of this book
As far as Hunter Cross was concerned, life was only as good as it was simple. So the fact that he was about to fall a solid twelve feet from the hayloft where he'd been catching the bales his brother Owen had been tossing up from the ground meant Hunter was about to have a shit day of epic proportions.
What first attracts your hero to the heroine and vice versa?
Hunter and Emerson are second-chance lovers who got their start in high school originally. But she loves his quiet, matter-of-fact way of looking at the world, and he loves her feisty, no-nonsense attitude. It takes them a while to get there, but I think they're a great match.

Using just 5 words, how would you describe hero and heroine's love affair?
Second-chance lovers all grown up.

What can you share about their first kiss…
Oh, their first kiss. Emerson has been having a hard time readjusting to being back in their small town and Hunter helps her out with that just before the kiss, so it's pretty sweet. But they've been apart for twelve years and they really have unfinished business, so it's really sexy too—lots of lost time to make up for!

If your book was optioned for a movie, what scene would be absolutely crucial to include?
There are a lot of them, but probably the biggest is when Emerson must make a decision about a secret she's been keeping. I don't want to spoil, so I'll leave it at that and let you all read. 🙂

What are you currently working on? What other releases do you have planned for 2017?
I'm working on a Station Seventeen book, DEEP BURN, right now (look for it in June!) It's part of my romantic suspense series. 2017 is busy! I've got CROSSING HEARTS, DEEP CHECK in March (part of the HOT ON ICE anthology, where 20% of the royalties go to Homes For Our Troops), DEEP BURN in June, CROSSING THE LINE (Eli's book) in August, and another Station Seventeen book in October.

Thanks for blogging at HJ!
Giveaway:

Digital copy of CROSSING HEARTS (The Cross Creek Series) by Kimberly Kincaid
To enter Giveaway: Please complete the Rafflecopter form and

Leave a comment with your thoughts on the book….
Book Info:
Hunter Cross has no regrets. Having left his football prospects behind the day he graduated high school, he's happy to carry out his legacy on his family's farm in the foothills of the Shenandoah. But when a shoulder injury puts him face-to-face with the high school sweetheart who abandoned town—and him—twelve years ago, Hunter's simple life gets a lot more complicated.
Emerson Montgomery has secrets. Refusing to divulge why she left her job as a hotshot physical therapist for a pro football team, she struggles to readjust to life in the hometown she left behind. The more time she spends with Hunter, the more Emerson finds herself wanting to trust him with the diagnosis of MS that has turned her world upside down.
But revealing secrets comes with a price. Can Hunter and Emerson rekindle their past love? Or will the realities of the present—and the trust that goes with them—burn that bridge for good?


Meet the Author: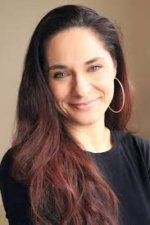 Kimberly Kincaid writes contemporary romance that splits the difference between sexy and sweet. When she's not sitting cross-legged in an ancient desk chair that she calls "the Pleather Bomber," she can be found practicing crazy amounts of yoga, whipping up everything from enchiladas to éclairs in her kitchen, or curled up with her nose in a book. Kimberly is a USA Today bestselling author and a 2016 and 2015 RWA RITA finalist who lives (and writes!) by the mantra "Food is love." She resides in Virginia with her wildly patient husband and their three daughters.
Social Media Links
Website: https://kimberlykincaid.com/ 
Facebook: https://www.facebook.com/AuthorKimberlyKincaid/
Twitter: https://twitter.com/kimberlykincaid
Goodreads: http://www.goodreads.com/author/show/6938229.Kimberly_Kincaid