Today it is my pleasure to Welcome author
Alexis Daria
to HJ!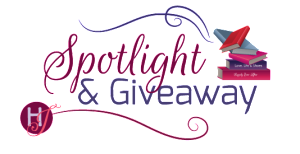 Hi Alexis and welcome to HJ! We're so excited to chat with you about your new release, Dance with Me!
Please summarize the book for the readers here: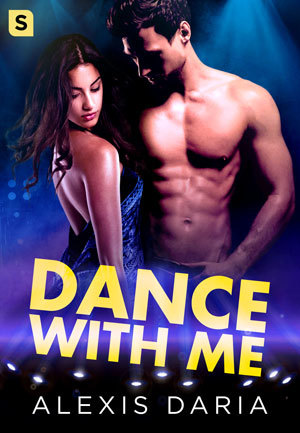 Dance with Me is the second book in the Dance Off series. Natasha is a pro dancer on a celebrity dance competition show, and Dimitri is one of the show's judges. They're caught in a friends-with-benefits loop, both scared to hope for more. When Natasha's in need of a place to stay, she moves in with Dimitri—temporarily—on the condition of no sex while they're living together. Of course, that's easier said than done, especially when they both secretly want to take their relationship to the next level.

Please share the opening lines of this book:
A nap. That was all Natasha Díaz wanted. She had fantasized about it the whole drive home, in
the brand-new blue Prius that had used her entire paycheck from playing a high school mean girl in a few episodes of Drama School. Not her finest work, but hey, the pay was okay.
Please share a few Fun facts about this book…
Natasha and Dimitri both show up in the first book in the series, Take the Lead. I didn't know they would be the couple in the second book until I was almost done writing the first. In a short exchange Natasha has with Gina, her best friend, I suddenly knew Dimitri would be the hero and their dynamic would be of the booty call variety.
English is a second language for both Natasha and Dimitri. Natasha's mother moved to the Bronx from Puerto Rico before Tash was born, and Dimitri moved to America from Ukraine when he was ten.
The book includes multiple dance styles, from ballet to pole-dancing. I am not a dancer, so I did a lot of research, including having my cousin send me a video of herself taking her pointe shoes on and off. (Thanks, Kathryn!)
Please tell us a little about the characters in your book. As you wrote your protagonist was there anything about them that surprised you?
Natasha surprised me the most. As I developed the story for Dance with Me, it became clear that Natasha was carrying around a lot of emotional pain, which wasn't obvious in the first book. She keeps her feelings locked away, and she and Dimitri have a lot to overcome before they reach their HEA.
If your book was optioned for a movie, what scene would you use for the audition of the main characters and why?
I'd use the scene where Natasha is in need of a place to stay, and Dimitri suggests she move in with him. At this point, they're both still holding back their feelings, although there are subtle tells that show they're both more emotionally invested than they're letting on.
"Tasha."
She suppressed her annoyance. "What?"
"Is that all you need? A place to stay?"
Is that all? What an ass. "Yeah, that's what I need."
"You can stay with me."
Natasha went still, her hand still on the cord. "What did you say?"
"I said, you can stay with me, at my place."
He couldn't be serious. Stay with Dimitri? It was a recipe for disaster. But where else could she go? She swallowed hard and shut her eyes. "Do you mean that?"
"Would I offer if I didn't?"
[…]
She licked her lips and voiced the one concern that might make him reconsider. "It's a conflict of interest. You're one of The Dance Off judges. I'm one of the dancers."
He waved away her objection. "No one cares about that. Besides, we're not even filming right now. Who's going to know?"
Natasha didn't have his confidence. Being on a reality TV show was a lot like high school. No secrets, and everyone was messing around with each other. Dimitri wasn't the only person on the cast she'd slept with, and he wouldn't be the last, but there was a difference between hooking up and living together.
She tossed out another question, mostly to see what he'd say. "What about all the other women you bring home?"
He snorted out a laugh. "I'm sure they won't mind sharing my bed with you."
"I didn't say I would be sharing your bed, either." God, that would be too much like moving in with him, as opposed to using his house as a temporary living space while she got her shit sorted out.
"Why not?" At her withering glare, he held up his hands. "All right, all right. You can take the guest room."
Not the answer she was looking for. He hadn't said, Of course I won't bring any other women home while you're staying there. Still, she wasn't likely to receive any other offers tonight, and desperate times called for desperate measures. Besides, it was only temporary.
"Okay." She ignored his beaming smile and held up a finger. "On one condition."
He shrugged, his arrogant confidence both infuriating and sexy. "Whatever you want."
Her pulse beat faster in her throat. She couldn't believe she was going to say this to him, but it was necessary, both for her career and her emotional well-being. If she were going to live with him, she needed boundaries.
"No sex."
His expressive brows shot up. "What?"
"No sex. Not while I'm living with you. I mean, staying with you. Temporarily."
His jaw worked as he considered her words, then he shrugged. "Sure."
His agreement came too quickly, and it wasn't like him not to argue, but she had no other options.
What do you want people to take away from reading this book?
My hope is that readers will fall in love with these characters the way I did while I was writing them, and feel like they've read an emotionally satisfying romance.
What are you currently working on? What other releases do you have planned for 2017?
I'm currently developing a new contemporary romance series set in New York City, and planning more stories set in the world of The Dance Off. I'm hoping to add another full-length novel and a novella to the series, at least.

Thanks for blogging at HJ!
Giveaway:

$10 Amazon gift card & Kindle copies of Take the Lead and Dance with Me.
To enter Giveaway: Please complete the Rafflecopter form and Post a comment to this Q:

What's your favorite dance movie?
Excerpt from Dance with Me:
Dimitri looked up from the small craft services table set up on one side of the room. His face lit with a grin when he saw her. He ambled over to her, his outturned dancer's walk sexy as hell, his sequined suspenders looking anything but silly on him. They only served to highlight the strong lines of his body, bulkier and taller than most male dancers.
She gave him a warning glance. Donna was right there. "Hi, Dimitri. Nice to see you."
"Tasha." His gaze heated, and he leaned in to kiss her cheek. She was wearing heels, which brought her closer to his height but for a couple inches.
She caught a whiff of his cologne, the spicy green scent giving her flashbacks to the almost-kiss Nik had interrupted. She sucked on her lower lip, and his eyes widened.
"Tease," he whispered.
Damn it, he was going to get them in trouble, and so was she if she couldn't get her hormones under control. Natasha took a step back and aimed for a light, impersonal tone. "What are you doing here, Dimitri?"
He shrugged. "Same as you, I suppose. Pop culture piece for some morning show."
"Weird that they're doing this in the off-season," Natasha remarked, turning as a PA came over to hook up their lavalier mics.
Dimitri dropped his voice. "It's because Gina and Stone have refused to do a lot of promo. People want to book interviews with the winners, but since they can't, they asked for the next best thing."
Natasha frowned. "Kevin and Lauren? They came in second place."
Dimitri laughed and flashed a cocky grin. "Nah. Better than that." He leaned in and tapped his chest. "Me."
She rolled her eyes and scoffed, but his nearness and that blasted cologne did things to her. Arousing things. "You're so full of yourself."
At that, he only raised a suggestive eyebrow.
Her pulse pounded in her throat. Fuck. Now she was thinking of being filled by him. Her lips parted, but before she could say a word, Donna approached with Vita and—shit, it was Muriel, one of the execs. Bitter Muriel, who was on the lookout for anything resembling fraternization between cast members.
Natasha smiled, taking a step away from Dimitri as she turned to face them. Muriel made introductions and explained the scenario. Dimitri would explain a few basic ballroom dance steps, demonstrate them with Natasha, then teach them to Vita. It sounded simple enough, and Natasha wasn't expected to speak, just dance.
It would have made more sense for her to teach the woman's part to Vita, but Dimitri was the draw here, not her.
They began filming, and Natasha filled her role, standing off to the side with a big smile on her face while Dimitri chatted with Vita about the differences between the Argentine tango and Viennese waltz.
"The tango is a very sexy dance," he drawled, oozing sex appeal for the camera. Even knowing it was an act, Natasha fought the urge to fan herself. Then Dimitri turned to her, fire in his gaze, and held out a hand. "Let's show how it's done, Tasha."
She stepped forward, suppressing a shiver at the thick way he said her name. She was a fucking mess. Lucky for her, these dances were ingrained in her muscle memory, and she could trust Dimitri to lead. She'd be fine.
Except Dimitri seemed to be doing all in his power to make her not fine. Yes, Argentine tango was a sexy dance to begin with, but coño. The press of his fingertips was just a little more forceful than the dance called for, his touches lingering a fraction of a second too long. He dipped her, his breath on her neck and his palm on her bare thigh, sliding, teasing, tantalizing…
Then she was upright, but she couldn't catch her breath. Her heartbeat pounded heavily in her veins, and her whole body throbbed.
And then Dimitri turned to Vita and pulled her into the dance like it was nothing.
Natasha struggled to get herself under control while she watched. Dimitri was perfectly respectful with Vita. All the sexiness was in his voice. His touch and posture were impersonal, teacher to student. Vita didn't seem to notice the difference. She was giggling and blushing by the time Dimitri released her.
And then they had the waltz. Most wouldn't consider it a sensuous dance, but the way Dimitri did it, it was foreplay.
After it was over, Natasha rushed to the cooler to grab a bottle of cold water. Hot and bothered didn't even begin to describe the sensations racing through her body. She gulped down water like she was dying of thirst, and when she lowered the bottle, Donna was there.
Natasha jumped, splashing water on her chest. "Jeez, Donna, you scared me."
Donna's smile was razor sharp. She raised an eyebrow, then deliberately turned to look at Dimitri, who chatted charmingly with Vita.
Nothing like abject fear to douse the flames of desire. Natasha swallowed hard and wiped at the water on her sequin-covered boobs.
Donna turned back with both eyebrows raised. She searched Natasha's face for a moment before she spoke, every word deliberate. "Don't ruin your life, Tash. He's not worth it."
"What?" The word came out more like a gasp, and Natasha tried to cover it with a nervous giggle and a shrug. "I mean, he's hot, yeah. But come on."
Donna only nodded, then walked over to Muriel. Natasha drank more water, then slipped out to change before Dimitri could get her fired on the spot.
Excerpt. © Reprinted by permission. All rights reserved.


Book Info:
Natasha Díaz is having a day. She's trying to prove she can make it as a professional dancer, but she's overworked, out of cash, and her roommate has just moved out. When she comes home to find a hole in her ceiling and her bedroom flooded, she's desperate enough to crash with the one guy she can't quit. She accepts his offer with one condition: no sleeping together while she's living with him.
Dimitri Kovalenko has never lived with a woman before. But when Tasha's in need of a place to stay, he suggests she move in without a second thought. He accepts her condition, hoping she won't stick to it. They're good together, both in the ballroom and the bedroom. Since their first dance, she's never been far from his thoughts. Sure, she's a pro and he's one of her show's judges, but they're not currently filming, so no one needs to know.
Living in close quarters shows Dimitri a side of Natasha he's never seen before, and he likes it. A lot. Too bad she's doing everything in her power to keep him at arm's length. When an injury forces Natasha to take it easy or risk her ability to dance, it's his chance to show her that the rules have changed, and she can trust him with her heart.


Meet the Author: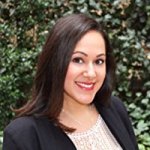 Alexis Daria is a contemporary romance author, artist, and native New Yorker. Her debut, TAKE THE LEAD, was a 2017 Golden Heart® finalist and was named one of The Washington Post's 5 Best Romances of 2017. DANCE WITH ME (Dance Off #2) will be out 12/12/17. She loves social media, and you can find her live-tweeting her favorite TV shows at @alexisdaria, or talking about writing and books on her blog at alexisdaria.com.
Connect: