Today it is my pleasure to Welcome romance author
Emmie Dark
to HJ!
 Hi Emmie, welcome back to HJ!
What would you say are the 5 best things about being a writer?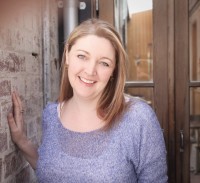 I'd say there are about a billion things that are fantastic about being a writer, but if I'm forced to chose just five:
1. Nothing beats the pure joy of someone telling you they enjoyed your book
2. Working in your pajamas
3. Being able to plan out and mess with fictional people's lives — and laugh and cry and love right along with them
4. The satisfaction of seeing your book on sale, whether on a shelf or online
5. The excited tumble of new voices in your head when you have a new book idea sparking to life
Let's talk about your newest release: Dance With Me
If you had to summarize Dance With Me for the readers here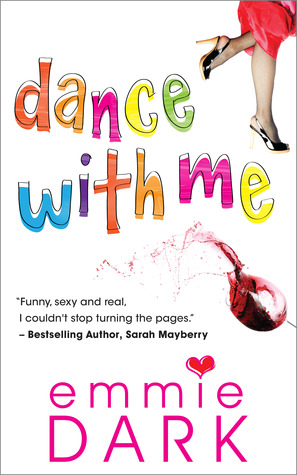 Dance With Me is a journey, both literally and emotionally. After being badly burned by life and love, Polly has packed her bags to embark on a trip to work out what comes next. But instead she finds herself stalled, unable to move on. That's when she meets Josh, who is compelled to assist any damsel in distress that crosses his path. Together they journey around the world — and through life — to find a new beginning together.
Please tell us about the characters in your book?
Polly is a fidget, compulsively interested in other people, and seems unable to wear any outfit unless it's accessorized with a scarf. Josh is a good guy through and through, who only wants to do the right thing by his family — even if it's not what they want. Together they have to work through the challenges life has thrown at them and travel both physically and emotionally to a new destination.
Was it love at first sight for your characters? If not what was the pivotal moment of change?
I don't think it was love at first sight, but it was LUST at first sight! Love takes a little while to grow on them. Josh realizes it first, because he's clever like that, but it takes Polly a while to trust herself and Josh and that she deserves love in her life again.
If your characters could go back in time and change one thing what would it be? Why?
Josh would like to go back and change what happened to his parents. He believes if he could only have done things differently back then (even though he was only a child) his whole family would be better off. A the start of the book, Polly would like to change about eleventy billion things about her life! But by the end I think she's realised that regrets aren't always useful and that life is full of ups and downs that are all part of the journey.
What scene did you have the most fun writing? Why?
I very much enjoyed writing the scene where Polly and Josh re-unite in San Francisco. Polly is a little tipsy when it happens, and I loved writing her drunk dialogue. Polly is also with a friend who's Australian and who has met up with an American guy. They are having a conversation about what Australia is REALLY like, and I enjoyed employing all the cliches that come with that kind of conversation. I've spent a bit of time in the US, so I had a lot of material to draw from!
What scene was the hardest to write? Why?
Polly gets admitted to hospital with suspected appendicitis. Thankfully that has never happened to me, so I had to do some research about what would happen — what kind of questions the doctors would ask, etc. Then, just as I was finishing the book a friend of mine had to have his appendix out. I quizzed him on all kinds of elements about the experience — I'm sure it's one aspect of our friendship he'd rather forget!
How did your character spend the week just before the story starts?
Polly spent the week mooching Antigua, Guatemala. Antigua is a gorgeous city — I've been lucky enough to visit there myself — and it would be very easy to spent a week soaking in the scenery and atmosphere, eating the delicious food, and enjoying a glass or two of wine, of course! Josh also spent the week in Antigua, but his week was not nearly so restful. To find out what he was up to, you're going to have to read the book!
Who would you cast in the role of your characters if your book was optioned for a movie?
I like this question! Mostly because I have this all figured out. For Polly I need to cast an Australian actress, of course, so I would chose Yvonne Strahovski — she was in a great series called Chuck, and more recently played Dexter's love interest in the last season of Dexter. Polly is blonde and flirty and fun and I think Yvonne would be perfect. Josh is a little harder to pin down, but I finally decided on Jesse Williams from Grey's Anatomy. Josh has mixed-heritage and that gorgeous combination of coffee-colored skin and light eyes. I think Jesse and Yvonne together would be fantastic. (I have a Pinterest board with photos of Jesse and Yvonne if anyone wants to know more: http://www.pinterest.com/emmiedark/dance-with-me/)
What are you currently working on? What other releases so you have planned for 2013 into 2014?
I have a new erotic novella coming out in December called Charmed. It's a follow-up (although not a sequel) to my earlier novella, Spellbound. It's a contemporary romance with a touch of magic and a lot of steam! I will likely have another steamy release in the first half of 2014 — stay tuned for more information!
Thanks for blogging at HJ!
Giveaway: 2 e-copies Dance With Me.
To enter Giveaway: Please complete the Rafflecopter form and Post a comment to this Q:

Josh is a bartender and Polly loves a glass of wine. What's your favorite celebration drink? Doesn't have to be alcoholic!
Except
"Pretend we're married – please! I need a husband!"
Josh barely had time to look up from his close study of the bar's wine list before he felt the rush of air against his face. It took another moment for him to comprehend the whirlwind that fell into the chair opposite. A female hand appeared on his forearm. He followed it up a crumpled, cotton-shirt-clad arm, until his eyes met a pair of pleading blue ones.
"Excuse me?" he asked, rather politely, he thought, given the situation.
"Can you please help me? I got in trouble somehow, but I don't know what he's saying and I never guaranteed I'd buy his jade and—"
Her breathless explanation was suddenly interrupted by a flurry of vicious Spanish curses flying from the mouth of a short, irate man with the biggest moustache Josh had seen.
"¡Señora tonta, regresa y pagame! ¡Me habia dicho que lo queria, y ahora tiene que comprarlo!"
Josh frowned at the woman as she stared open-mouthed at her accuser, her face an intriguing mix of horror and excitement. She was scared, years of bartending experience had taught him to quickly recognize true fear, but she was also, on some level, really enjoying herself.
Her fingers gripped his arm tighter. "I never said I'd definitely buy it," she declared, voice strong in contrast to the quiver he could feel in her grip. She spoke almost as loudly as the market seller and Josh didn't need to look around to know that the entire bar had stopped to take a look. Dramatically raised voices were nothing extraordinary in this corner of Latin America, but staring at whatever scene accompanied them wasn't either.
"¿Cual es el problema, señor?" Josh asked politely, his perfectly accented Spanish garnering a raised eyebrow from his table companion. If she was pretending to be his wife, she shouldn't look so shocked.
The market seller continued to bluster, accusing the woman of backing out of her initial promise to buy a considerable sum of jade from his stall at the market down the street. Josh answered quickly and tried to be as conciliatory as possible – even offering to buy the man a glass of vino tinto. After several further minutes of tirade, just enough so that he didn't lose too much face, the market seller finally backed down. He stepped away from the table Josh had chosen because it was open to the street so he could still feel a part of the sunny day. He hadn't quite planned on this, though.
"¡Puta!" The market seller spat at his feet in a sign of utter contempt before turning on his heel and striding away.
"What did you say?" the woman asked Josh, breathless.
"I asked him to forgive my wife, because she is ignorant and doesn't understand how commerce works in Antigua."
"I am not ignorant!" She took her hand from his arm and planted both palms on the table in front of her, looking for all the world like she was preparing for battle.
Josh gave her an indulgent smile. She probably was ignorant of the local ways. Most Western tourists were. But she was cute, he'd give her that. The blonde hair and blue eyes had probably mesmerized the market seller at first.
"You… you…" Polly sputtered. "That man was going to assault me for all you know!"
"So you didn't promise to buy jade from his stall?"
"Well . . ." She paused for a moment, catching her breath. Her cheeks flushed an even darker pink than they already were from her apparent dash from the marketplace. "He did have some lovely little things that I might have admired," she admitted, her eye contact dropping. "But then I realized I didn't have enough quetzals and when I tried to change my mind he got angry. And then when I ran away he chased me!"
"And finding a fake husband was the best defense you could think of?"
"Now you're the one who's being ignorant," she accused, eyes flashing.
Josh inclined his head, acknowledging of her point. He had spent a great deal of time in Guatemala and had never had any problems, but single, Western women could occasionally run into clashes with the traditional culture. Especially when they were wearing a strappy white tank top that showed off some generous curves.
"Why me?" he asked. "How did you know I wasn't just another local who'd take his side?"
Josh's half-Guatemalan mother hadn't left as much of an imprint on his make up as his one-hundred-percent Irish father. The locals here never thought of him as one of them, even though some of his childhood had been spent – and most of the family he bothered to speak to lived – within a few blocks of where he was sitting. But his coloring was enough that tourists sometimes mistook him for a local. Especially if he was wearing sunglasses that hid his pale blue-green eyes – eyes that should have been the color of warmed chocolate. And even more especially if he was sitting down; most Latin American men weren't six-three.
In answer to his question, she looked down at his chest and for a flattering and male-pride-swelling moment, Josh thought she was commenting on his manly physique and the biceps he worked hard to maintain. But then he looked down at himself and realized he was wearing his Berkley sweater, loudly and brightly declaring his Californian education to the world.
"I wasn't to know you could speak Spanish though, that was a side benefit." She smiled disarmingly.
The waiter returned at that moment to take Josh's order.
"Would you like a drink?" he asked her. Not because he especially wanted to drink with her – he'd only been in the bar as a delaying tactic, trying for some Dutch courage to get on with the real business of the day – but some parts of his Guatemalan upbringing still stuck. Like hospitality.
She hesitated momentarily but then seemed to make her mind up. "Um, yes, please." She lifted the satchel-style purse she wore across one shoulder up and over her head, tucking it carefully under her seat before sitting back with a small sigh.
Josh expertly ordered a bottle of red wine. It was a vintage he wanted to try out for the bar back home – an excellent excuse to add to his reasoning for being in the bar in the first place.
"Your Spanish is really good," she said once the waiter had left.
"Thanks. Your accent? I can't place it." He'd noticed it straight away and thought she was English. She had that English rose look about her – creamy complexion, pink cheeks and warm blonde hair. But it didn't quite match the English accents he was familiar with.
"Australian."
"Of course." Josh should have picked it. He wasn't sure if it was just his line of work, or if Australians had a greater propensity to travel – or drink – but he'd met a great many of them in his years tending bars.
"I lived in London for a while, so my accent's a bit of a mish-mash."
"Ah." That explained it.
"And you're American?"
"That's what my passport says." It was the easiest answer. The truth was far too convoluted.
"Traveling here? Vacation?" She sat forward again, fiddling with the cotton scarf tied around her neck. After twisting it one way and then the other, she eventually unwound it from around herself and draped it over the chair behind her.
He shrugged. "Yeah. And doing some business too." The real purpose of his visit was too depressing, too sad and miserable to share with strangers. Better to make it about the selection of new decor for the bar back home instead.
"Must be a nice business," she raised her eyebrows, "if it involves sitting around in a bar at two o'clock on a Tuesday afternoon."
"It is." He glanced at his watch surreptitiously to check the time. Was it really two o'clock? Yep. He'd managed to waste most of another day without achieving anything. Without even starting out.
She gave him a curious look and then a little laugh. "Well, thank you for saving me, anyway."
"Welcome." Saving a damsel in distress. Well, that was one thing he could add to his list of achievements for the day. He'd drink this wine, then get on with it.
Book Info:
Polly Heatherton's life isn't turning out the way she'd thought. So after a very, very bad day that involves losing her job and breaking up with her boyfriend, she packs her bags, leaves Australia behind and steps out on the trip of a lifetime to work out what comes next.
In Guatemala she meets incurable white knight Josh Byrne, an American trying to hold together his fractured family. That isn't turning out so well, so instead he turns his heroic tendencies to rescuing Polly.
Josh and Polly have a fling that is supposed to be short-lived. Instead it sets them on a journey that takes them through three countries, two emergency room visits, one incredible dance lesson, and a hell of a lot of vino tinto.
Book Links:
Author Bio
After years of writing press releases, employee newsletters and speeches for CEOs and politicians – none of which included any kind of kissing – Emmie Dark finally took to her laptop to write what she wanted to write. She was both amazed and delighted to discover that what came out was sexy, noble heroes who found themselves crossing paths with strong, determined heroines. And plenty of kissing.
Emmie lives in Melbourne, Australia, and she likes red lipstick, chardonnay, sunshine, driving fast, rose-scented soap and a really good cup of tea. Like, a really good cup of tea. She's particularly fussy about it, and has been known to pack her own teabags when she travels. Most members of her family are too scared to make her a cuppa, in case they get it wrong.