Today it is my pleasure to Welcome author
Karen Rock
to HJ!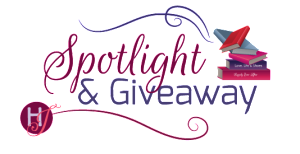 Hi Karen and welcome to HJ! We're so excited to chat with you about your new release, Dangerous Moves!

Hi, everyone! Thanks so much for having me here.

Please summarize the book for the readers here: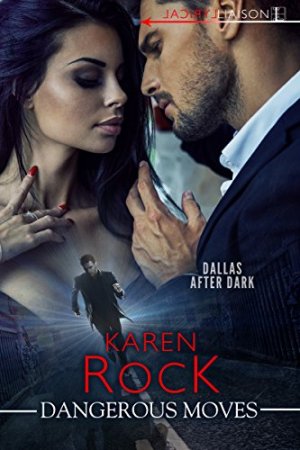 Blake Knight, a narcotics officer, is bent on proving his worth to his captain, to his deceased adoptive father and to himself so when he's given the opportunity to take down one of Dallas' most deadly drug rings, he jumps at the chance, convinced this is exactly the type of case he need to secure the coveted position on his father's elite Criminal Investigations Unit. But undercover takes on a knew meaning when he finds himself posing as a male stripper in one of the city's sexiest club. But every lead points to Dallas Heat as the Clearing house for the newest street drug. The owner's sexy daughter's being anything but cooperative with the ongoing investigation, though, choosing to protect her father's secrets at any costs. Losing his promotion isn't the biggest threat Blake faces, when he's in danger of losing his heart to beautiful contemporary dancer who's fighting her own past…

Please share the opening lines of this book:
Undercover agents were no one and everyone. The job created and erased your identity so many times you forgot who you were. What you believed. Your sole focus—your mission because without it, you disappeared entirely.

And right now, Detective Blake Knight needed to be invisible.
Please share a few Fun facts about this book…
Since Dallas After Dark series is set in a male strip club… and I'm a stickler for research (ahem*) I visited a male strip club in Montreal and had a, shall I say, eye-opening experience. There was one fundamental difference I learned between American and Canadian male strip clubs. In America, the dancers stop performing once they've removed everything but their G-string. In Canada, the cut dancers-well-they don't stop. Period. When the first dancer went full Monty, I was so surprised I spilled my drink down the front of my dress. My friend asked if I wanted to go back to the hotel to change and I, of course being the ever diligent researcher, said heck no. lol.
Please tell us a little about the characters in your book. As you wrote your protagonist was there anything about them that surprised you?
Blake Knight was a crack baby who was rescued from a dumpster by the police officer who later adopted him. Blake was dubbed the dumpster baby in the newspapers, a nickname kids used against him growing up. He's always felt he had a lot to prove to show his adoptive family they were right to save him and he's nothing like his crack addict parents who threw him away like a piece of garbage. He's dedicated his life to busting drug dealers to stop others from suffering the same fate he did. Reese observed that he resembled the kind of guy mob movies referred to as "The Muscle". "Despite a slightly crooked nose, pronounced jaw, and strong forehead over watchful blue eyes, his rugged features added up to an arresting face. He moved like a dancer but resembled a boxer, the strange, heady combination sending her blood somersaulting in her veins."
Reese is a contemporary dancer who's been travelling the world with her tour group after leaving home at age eighteen following a thwarted sexual assault that destroyed her faith in law enforcement. She's spent her time away from home taking self-defense classes and studying martial arts so she'll never feel weak or helpless again. Her new found skills are put to the test when she's called home after her father is shot for being an informant for a deadly drug ring that may be operating out of the Male Strip Club she's now manage in her father's place. She's protective of her father, who may skirt the law at times, but is no drug dealer, from being caught up in Officer Knight's sting operation. She's also hoping that she and her father will reconcile once he wakes from his coma and they can have the relationship she's longed for since he withdrew from her following her mother's death to breast cancer. I think Reese surprised herself that she returned to Dallas a different woman than the girl who'd left it. She's bold, tough and determined to clear her father's name, and find his would-be assassin… and she won't back down no matter the attempts on her life. She refuses to ever run from danger again.
If your book was optioned for a movie, what scene would you use for the audition of the main characters and why?
I would include this opening scene where Blake asks Reese for a job at her club to go undercover. However, Reese wants him nowhere near her father's club, sniffing around and possibly exposing some of her father's slightly questionable business practices. She knows her dad's not involved in the drug ring and doesn't want Black jumping to conclusions. This scene sets up the sexy cat-and-mouse dynamic between hero and heroine and it would be a great audition piece to show casting if the two actors have the right chemistry.
Blake threw back the last of his lukewarm coffee and set the mug down on the desk's corner. The bitter dregs of the last gulp stuck in the back of his throat. Time to wrap this up and pursue a lead he'd gotten on his way over here. "So, when do I start?"

"No openings managing the door. Any experience tending bar? Mixing drinks?" Reese's eyes narrowed, a challenge in their depths.

He rubbed his jaw bristle. "Mostly a beer guy, but I'm a fast learner." She nodded, thoughtful.

"Your inexperience would draw too much attention." Her gaze dropped to a paper stack before her. "But I've got a resignation letter here from one of the dancers."

He slid to his feet and bit back a grimace. Damn woman. "Do I look like a dancer to you?"

Her eyes fell to his feet then rose slowly to his face, a slow, sensual perusal. Heat rushed south, along with his blood and his sense. "Your other attributes will compensate," she said smoothly, fingering a large, heart-shaped locket.

"Such as?" Jesus. Was he a piece of meat now?

"Turn around."

"What? No. That's not going to—"

"Do you want to work here or not? You're lucky I'm even considering this. The last member of my family to cooperate with you ended up shot and in intensive care."

His shoulders lowered. Fine. She had a point. He spun around.

"Are we done?" he snapped after a few seconds, then turned, his body rigid.

Her appreciative eyes met his, tightening his groin. "We're just getting started."

"Look, lady. I'm not one of your pretty boys."

He cleared his throat and breathed in a steadying gulp of air. Too bad her scent filtered through as she glided around the desk, seducing his senses with the knowledge of how she smelled.
Clean. Like soap rather than fragrance. The intimate realization made him want to know what her hair smelled like too. Hell.

"No. But variety spices things up, don't you think?" She leaned against the desk and cocked her head. "Take off your clothes."
What do you want people to take away from reading this book?
I hope they take away what my two characters learn in the story, that your past does not define you; only you can define who you are. Blake learns he doesn't have to keep proving himself and Reese learns that being a sexual assault survivor has made her the strong woman she is today–a past to be proud of rather than ashamed.
What are you currently working on? What other releases do you have planned for 2017?
I'm currently working on RECKLESS DESIRES, (Dallas After Dark, Book Three) where an unfairly terminated CIA agent turned Dallas Heat dancer gets a chance at redemption when a terrorist plot threatens Dallas. It will be released in December 2018. Other releases I have planned for this year are BAD BOY RANCHER (Rocky Mountain Cowboys, Book Three) April 1, 2018, DEADLY GAMES (Dallas After Dark, Book Two) July, 2018 and A COWBOY'S PRIDE (Dallas After Dark, Book Four) September 2018.

Thanks for blogging at HJ!
Giveaway:

Share your fun dancer name in the comments section below to enter to win a copies of my sexy military series, NO DEFENSES, HIS TO PROTECT & HIS LAST DEFENSE! Autographed print copies shipped to US address only. An INT winner shall receive digital copies of the books. Thanks and good luck! Signed, "Juicy Fruit" 😉
To enter Giveaway: Please complete the Rafflecopter form and Post a comment to this Q:

If you were a dancer, what would be your stage name ? If you can't think of one, take this very short (five question) quiz on Buzzfeed and share the stripper name they came up with for you! Mine is "Juicy Fruit" lol.
The link is: https://www.buzzfeed.com/icekube/answer-these-random-questions-and-well-tell-you-w-2ho4l?utm_term=.yg464NnK8#.eykEoApGJ

a Rafflecopter giveaway


Excerpt from Dangerous Moves (Dallas After Dark, Book One):
"I've never fainted once in my entire life." Reese struggled to unravel the suffocating cocoon of pillows and blankets enveloping her, melting her into a puddle of sweat in the stifling heat.

After an E.R. trip she barely remembered, Blake took her to bed as promised, but not nearly the way she wanted (not that she was in any condition to indulge said desires), then scavenged for every soft thing in the house to slide beneath her aching head and wrap around her sore body.

And where on earth had he found a Snuggie?! So much for Blake's suspicion that her father was some badass criminal… Drug kingpins didn't own blankets masquerading as outerwear—or shop on QVC—where she'd bought the same one a couple months ago.

And when she'd fantasized about Blake, alone in her bedroom, she hadn't imagined herself swathed in a purple plaid muumuu. Not exactly her sexiest look. No wonder he kept his distance, wearing a hole in her area rug as he paced back and forth. "Did the doctor say I have a concussion?"

The tension in Blake's face eased, and one side of his mouth kicked up. Those strangely attractive canines peeked between full lips. "Yes, and the radiology tech, the discharge nurse and a flower delivery aide who I think was just humoring you so you'd let her get on with her rounds. Oh. And that report."

She followed his finger-point to the creased pink paper resting on the quilt. Had she been holding it? Yes. She remembered trying to read it earlier, but her eyes were acting funny along with her head. Whatever meds they'd given her dulled her pain and muddled her thoughts. "I asked you this before, didn't I?"

Amused blue eyes met hers and C-shaped dimples dented his cheeks. "Only twelve times, but who's counting?"

"You are, apparently." His smile could stop traffic, she mused. She couldn't tell if he was teasing her. "And why are you still here? I mean. Thanks for being here," she amended hastily, not wanting to sound ungrateful, but she didn't want him hovering. "For everything. But I'm good now."

She replayed Blake's body shoving her out of the way. It'd saved her from the Escalade's path while putting his own life in danger. Once again, his fearlessness, his protective instincts, his disregard for his own safety, saved the day. She liked that about him, maybe too much, considering the tempting officer was all kinds of wrong for her. "Aren't there police outside?"

"This is personal, not official." Their gazes locked, and he looked at her the way a woman wanted a man to, intently, appreciatively, with a heady mix of heat and tenderness. "And I'm taking care of you, whether you want me to or not," he insisted, in full-on caveman mode.

She stopped breathing for one suspended moment. "Oh."

"The doctor said to watch you closely for the next twenty-four hours." He laced his fingers overhead and stretched, the move lifting his T-shirt to reveal a tantalizing strip of washboard abs. "It's a tough job, but someone's gotta do it."

She reached to throw a pillow at him, winced when pain stabbed between her eyes, then dropped back onto the bed.

"Stay still," Blake commanded, banter gone, all firm, officer-in-charge authority. He pressed a bag of frozen peas against her cheek. "This never should have happened," he muttered under his breath.

She nudged his hand away. "I told you I was leaving work early, but stayed late; it's not your fault."

He scrubbed a hand over his thick brush of hair. "I should have walked you to your car."

"I don't need a bodyguard."

"You've got one now," he vowed. His hands balled at his sides and his taut body crackled with pent-up energy. "Nothing bad is happening to you again. Ever. Whoever shot your father is after you, too."
Excerpt. © Reprinted by permission. All rights reserved.


Book Info:
Pounding music. Sculpted men. And a conspiracy that could cost far more than a few dollar bills . . .
HOT COP
Detective Blake Knight has been undercover before. But an assignment to bust a steroid ring running out of Dallas's elite male strip club means his new cover will be nothing but his own taut muscles and oiled skin. It's one thing for the tough, by-the-books agent to take down bad guys with his gun. Facing a rowdy crowd in only a G-string is another story . . . especially in front of his new boss, gorgeous, mysterious Reese Landon.
Her father's club and shady business practices bring back terrible memories for Reese. But when he's shot and goes into a coma, she vows to protect him the way he never did for her. That means keeping the police at a distance—especially sexy, driven Detective Knight. If she has to give him a cover job, it would be a crime not to put that glorious ass on stage. But no matter how good he looks in a Velcro uniform, she can't trust him, or give into the undeniable heat between them. They're both chasing the truth. And it might expose more than either wants to show . . .
Book Links: Book Links: Amazon | B&N | iTunes | kobo | BAM |


Meet the Author: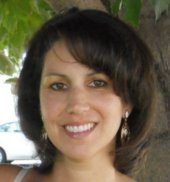 Award-winning author Karen Rock is both sweet and spicy—at least when it comes to her writing! The author of both YA and adult contemporary books writes sexy suspense novels and small-town romances for Harlequin and Kensington publishing. A strong believer in Happily-Ever-After, Karen loves creating unforgettable stories that leave her readers with a smile. When she's not writing, Karen is an avid reader who also loves cooking her grandmother's Italian recipes, baking and having the Adirondack Park wilderness as her backyard, where she lives with her husband, daughter, dog and cat who keep her life interesting and complete. Learn more about her at
Website | Facebook | Twitter | Instagram | GoodReads |