Today it is my pleasure to Welcome author
Jen McLaughlin
to HJ!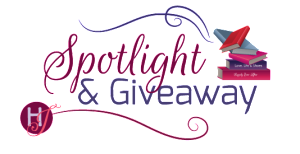 Hi Jen and welcome to HJ! We're so excited to chat with you about your new release, Dare to Run!
Hello! Thanks so much for having me here today!
Tell us about the book with this fun little challenge using the title of the book: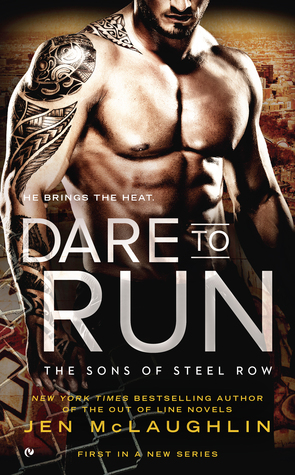 D– daring
A– action
R– running
E – excitement
T– trust
O– opposition
R– rescue
U– united
N– night
What's your favorite line(s) from the book?:
"This is a mistake, but, sweetheart, I'll make sure that I'm the best mistake you've ever made."
Please tell us a little about the characters in your book. What first attracts your Hero to the Heroine and vice versa?
Lucas is a criminal in a gang inside the worst section of Boston, buried inside Southie. He's hard and has no one at his side, and is questioning everything about his life right now. Heidi is a hardened bar owner who has literally lived on the streets, and is not so fast to trust.
The things that attracted me most to them was their faults listed above. I love a good, strong, flawed character, and both of these fit that trait to a T. I love them both!
When you sat down to start this book, what was the biggest challenge you faced? What were you most excited about?
The biggest challenge was trying to capture the grittiness and the downright darkness that this type of book requires. Also, trying to make an antihero that's tough and hard, but who was also likable to a reader.
The thing I looked forward to the most was exactly the biggest challenge I mentioned above, because, God, I love a good challenge!
What, in your mind, makes this book stand out?
I think the characters do, honestly. Lucas and Heidi are just the beginning, and this whole series is going to be filled with strong, unique characters that pop off the pages for the readers. Or, that's my goal, anyway! 🙂
The First Kiss…
"You okay?" he asked, his green eyes skimming over me. The lights in the bar made his hair seem redder, and his arms flexed as he stopped directly in front of me.
Shaking off the warmth coiling through my veins, I rested my hands on the bar and leaned across it. "Yeah, I'm fine, Lucky. But we have company, and they're—"
"I told you not to call me that," he growled.
Then, without a warning, he curled his hand behind my neck and hauled me farther over the bar. Before I could so much as blink, his lips were on mine. He kept the kiss gentle, so it didn't hurt. Despite the fact that he was hot, and I'd been attracted to him since day one, the way he kissed me was so impersonal that it did . . . nothing.
Nothing at all.
His generous lips were hard under mine, and he didn't so much as move his lips softly over mine even once. They were just there, pressed against mine, and then they weren't. He pulled back slightly but didn't let go of me. "I know they're here, watching. That's why I kissed you. They needed to see it before I went over to them."
I blinked. "I don't mean to insult your game or anything, but that wasn't a kiss. I don't know what it was, but I definitely wouldn't classify that as a kiss."
Instead of looking wounded or injured at my insult to his moves, he appeared amused. His green eyes danced, and the smirk I'd come to know so well slid into place. "It wasn't supposed to be one. Not really. Run your hand down my back."
If your book was optioned for a movie, what scene would you use for the audition of the main characters and why?
I think a high charged action shot, but one with underlying emotion, would be best. So I'd choose this scene:
The second the cold barrel of his gun aimed at the middle of my forehead . . . I froze. I didn't breathe. Didn't dare to so much as blink, in case it sent him over the edge. I didn't think he'd hurt me—not really. Not after the way he'd reacted after they'd threatened my safety. But still, having a murderous man hold a gun to your head, with rage blazing in his eyes and anger making those huge biceps of his tremble . . .
Well, you'd have to be a fool not to be scared.
And I wasn't a fool.
Hands held out at my sides, I licked my parched lips. "Lucas . . ."
"Fuck." He lowered the gun and stuck it back into the holster before dragging his hand through his hair. If I wasn't mistaken, it trembled ever so slightly. "Don't ever, ever, walk in front of me again when I have my gun out. Ever."
I nodded quickly, my hands still held out to my sides. That's something I already knew, obviously. You never messed with a guy when he was intent on murdering someone, especially when that guy was as dangerous as Lucas freaking Donahue. But when he acted all protective and reluctantly heroic, it was hard to remember who he was. And what he did. Stupid, stupid, girl.
He cursed under his breath again and reached out for me. Before I could flinch or react in any way, he pulled me into his arms and hugged me, cradling the back of my head tenderly. His hold, while possessive, was somehow comforting, too. "I'm sorry. After last night . . . the last thing you need is another asshole getting in your face."
I closed my eyes, letting myself enjoy the comfort for a second, but then I pushed at his chest and pulled away. He let me. "I'm fine. It's fine. I'm stronger than you think."
"I never doubted that," he said, his tone even. "But still, I'm sorry. I'd never intentionally hurt you. Not like that."
If your hero had a sexy-times play list, what song(s) would have to be on it?
Lucas doesn't listen to music! He was in jail, and he finds the whole music thing frivolous. One thing he would want, though, was whatever would make Heidi dance around his apartment. He loves watching that.
What do you want people to take away from reading this book?
I want them to be absorbed inside a world of action, danger, and passion. I want them to fall in love with Lucas and Heidi, and come back for more. 🙂
What are you currently working on? What other releases do you have planned for 2016?
I am about to start the third book in the Sons of Steel Row series!
As far as 2016 goes, I have a book with Random House coming out in April called LUST IS THE THORN, which is a fun play on The Thornbirds, NA style. And then the second Sons of Steel Row book in August, DARE TO STAY.
My alter ego, Diane, has an Indulgence with Entangled Publishing, THE PRINCE'S BRIDE, and then another Brazen, the sixth Shillings Agency book.
Thanks for blogging at HJ!
Giveaway:

Any backlist ebook by Jen or Diane.
To enter Giveaway: Post a comment to this Q:

What's your favorite thing about an antihero?

This contest will close on Feb 5, 2016 8:59 PM (PT) and the winners will be notified via email. Winner will have 48 hours to respond to my e-mail before a new winner is selected.


Excerpt from Dare to Run:
"How long are we supposed to be, you know, together?" I asked, hunching into myself to ward off the chill.
He shut the door, checked the lock, and turned to me. "Are we already at that point in our fake relationship that we need to talk about our fake future?"
"It's not all that fake when it involves me living in your apartment and us making out in public to prove a point to a bunch of assholes I couldn't care less about." I shivered again, and my teeth chattered. "So, yeah, we're at that point."
"You'll live with me until a sufficient amount of time has passed where we can safely break up, or until I eliminate the threat." He shrugged his brown leather jacket off and draped it over my shoulders, tugging it closed while he looked down at me. "Might be days, might be weeks. No way of knowing."
Eliminate the threat? Aka . . . kill them all. "But—"
"Easy, now. You might hurt my feelings." He gripped the jacket tighter, but his crooked smile contradicted his body language. "Is it so hard to live with me, darlin'?"
He looked so devilishly charming, standing in the moonlight, putting his jacket on me like a gentleman, and looking at me as if I mattered to him. We both knew I didn't. He'd felt sorry for me, he'd saved me, and now he was stuck with me.
I bet he was thrilled about that.
"No. Of course not. Your bed is very comfortable." I licked my lips. Images of us together, naked, in that bed hit me hard. "You helped me, and it was nice of you. I appreciate it, but—"
He frowned at me, the heat of his body keeping me warm as the chilly wind made itself known. Winter refused to loosen its firm control of the climate, and I was starting to think it never would. "I told you, I'm not fucking 'nice.' Don't call me that. I'm the villain in a fairy tale, not the hero."
The urge to roll my eyes at his self-deprecation was strong, but I managed to contain myself. Barely. "Oh, believe me. I know that. I also know that you helped me, and I don't want to keep taking your bed and complicating your life. Maybe I could still sleep at my place and we could be together, but not together. You know?"
He threw his arm over my shoulders and steered me toward his shop. Days-old snow and ice that refused to go away crunched beneath my feet, but I wasn't worried about falling. "No way. First of all, I can't guarantee your safety if you're not with me. Second, it's far too late for that. They've seen you go home with me once, and they would suspect something if it's not a regular thing. My boss was understanding of my little adventure last night, to a point, but he made it very clear that he doesn't want a war. If we give the Bitter Hill guys an opening, and they take it, I can't retaliate. I can't risk pissing Tate, or them, off any more than I already have. If I do, I can kiss my life good-bye—and I don't even wanna think about what they'll do to you."
"But—"
"No."
I would have been tempted to break free of his hold if it wasn't so damn cold out here. Thank God he lived across the street. I'd let him continue being my personal heating pad, but I'd make my feelings clear. "I'm not yours to boss around, Lucky. I've told you, I don't blindly take orders from anyone, not even you."
Something crashed in the alley behind us as he opened the door and pushed me inside gently. "Yeah, you do. In my world, when your man gives you orders, you damn well listen." He raised a hand when I opened my mouth. "And, yes, I know I'm not really your man. And, yes, I know it's old-fashioned and fucked-up. But it is what it is, and it's the life I lead, for better or for worse. If you're going to be my woman, real or fake, it's how it's gotta be. End of story."
"The hell it does. I—"
"Enough." He slammed the door shut behind us and boxed me against the wall, leaning down so his face was level with mine. "When we're within these walls, you wanna bitch me out, hit me, whatever, about the rules for out there? Fine. Go for it. But when we're outside of this apartment, and your safety and our lives are at stake? You will listen to every damn word I say. There are no other options."
Excerpts. © Reprinted by permission. All rights reserved.
Book Info:
The New York times bestselling author of the Out of Line Novels takes readers to Boston where one gang of criminals knows how being bad can be so good…
She knows what he's like on Boston's mean streets. Now she's going to find out if he's got some heart.
Lucas Donahue is not ashamed of his criminal past, but after a brief stint in prison, he's ready to go legit and live a normal life. The problem is, no one leaves the gang without permission—even if he is one of the boss's top men. Plus someone's placed a hit on him. And then there's that feisty little bartender who's going to cause him even more trouble.
Heidi Greene knows to keep her distance from a ladies' man like Lucas—even if she can't keep her eyes off him. When he rescues her from an attack in the alley outside her bar, she's forced to stay by his side for safety. But the longer she spends time with him, the greater her chances are for getting hurt in more ways than one.
Book Links:
Meet the Author:
Jen McLaughlin is the New York Times and USA TODAY bestselling author of sexy books with Penguin Random House. Under her pen name, Diane Alberts, she is also a USA TODAY bestselling author of Contemporary Romance with Entangled Publishing. Her first release as Jen McLaughlin, Out of Line, hit the New York Times, USA TODAY and Wall Street Journal lists. She was mentioned in Forbes alongside E. L. James as one of the breakout independent authors to dominate the bestselling lists. She is represented by Louise Fury at The Bent Agency.
Though she lives in the mountains, she really wishes she was surrounded by a hot, sunny beach with crystal-clear water. She lives in Northeast Pennsylvania with her four kids, a husband, a schnauzer mutt, and five cats. Her goal is to write so many well-crafted romance books that even a non-romance reader will know her name.
Website | Facebook | Twitter |