Today it is my pleasure to Welcome USA Today bestselling author
Carole Mortimer
to HJ!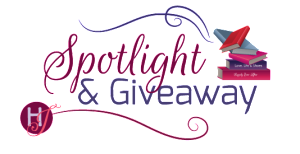 Hi Carole and welcome to HJ! We're so excited to chat with you about your new release, Dark Alpha

!

Great to be here, thank you for inviting me.

Please summarize the book for the readers here: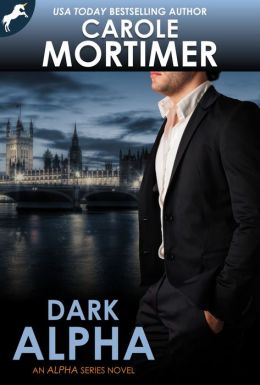 Dark Alpha is the second, and full length novel in my ebook series, ALPHA. This is a contemporary romance series with an added dash of danger. The men are all very Alpha, but the women they fall in love with are more than a match for them.
Billionaire Lucien Wynter is the hero of Dark Alpha, a man who escaped a violent past 15 years ago, and has spent those intervening years building up his own legitimate business empire. Women come and go in his life, but none of them mean anything to him. Until he meets Nicky McKenzie.
Nicky has been hiding from her own past for the last five years, and she certainly doesn't need the arrogant Lucien Wynter trying to take over her life.
The attraction between them is explosive, totally off the charts, ignites every time they meet, and invades every waking moment for them when they're apart.
But those secrets from their pasts are about to catch up with them, and when they do, it could destroy them.

Please share the opening lines of this book:
"Do you know what the obvious answer is to all your financial worries, Nicky?"
Nicky was only half listening to her friend Chrissie as the two of them sat in the busy London coffee shop together, killing time before attending a univeristy lecture. Her attention was all on the man who had just entered the noisy building, rather that listening to Chrissie's 'obviously answer' to all her problems.
Please share a few Random facts about this book…
The title of the book, Dark Alpha, probably tells you that it's gritty, it's tough, it's high-octane sexual attraction and satisfaction, and much much hotter than any of my previous books have ever been. But there is fun in there too, Lucien might show Nicky all that she's been missing– all those multiple orgasms for one thing!–but Nicky shows him how to enjoy himself in other ways, ways he had forgotten about, living up in his penthouse apartment and looking out at the world rather than being a part of it.
The titles of the books in this series were all chosen specifically for the hero; Lucien is dark, and he has a dark and violent past, but just a few weeks of knowing Nicky changes all that for him, so much so that he's willing to face his past rather than lose the woman he has come to love.
Please tell us a little about the characters in your book. As you wrote your protagonist was there anything about them that surprised you?
My characters always surprise me–mainly because I never quite know where they're going! I have the start of the book, and the end, but what those characters choose to do in between the start and ending is whatever they decide it is; I just go along for the ride and write it all down.
Lucien Wynter, the hero of Dark Alpha is cold and ruthless at the beginning of the book, to the point he sees something he wants and he goes for it. He always gets it too. But Nicky is elusive, and if he wants her he's going to have to do a lot more than just snap his fingers and expect her to come running, because that just isn't going to happen.
It's fun writing about two such stubborn characters trying to fight that explosive sexual attraction between the two of them–and failing utterly. I had so much fun putting them into situations and then watching them fight their way out of it. And in the end they were fighting together rather than against each other.
As one reviewer put it, Dark Alpha is 'passionate off the charts sex, a mystery better than Sherlock Holmes every faced and a journey of romance overcoming the dangers of the past. A thrilling, dangerous romance, Carole, bring us more!'

What, in your mind, distinguishes this book from other books out there in the same genre?
I'm not really sure what genre Dark Alpha fits into. It's contemporary romance, yes, but certainly not of the sweet kind. Nor is it erotica, just , as that same reviewer wrote, 'sex that sets the pages on fire and a mystery with so much dark reality it will leave you in awe of this author's amazing writing skills'. You can probably tell, I love this review!
Dark Alpha is sexy, raw emotion, gritty danger, but ultimately a love story that overcomes anything and anyone that stands in it's way.

The First kiss…
The first kiss? Hm. Did I mention that Lucien and Nicky's relationship is explosively sensual and off the charts sexy? Thought so. Which means that their 'first kiss' wasn't what we would normally think of as that exploratory 'first kiss', but rather it was way up there on the scale of 1 to 10, possibly tipping up to a 12!.

Did any scene have you crying or laughing (or blushing) while writing it?
A lot of them had me blushing, I can tell you, but I wrote them anyway. Mainly because this is what my ALPHA series is about, exploring all the emotions, all the deep raw need that we all feel at some time in our lives but don't usually share with others, very often not even with the person that makes us feel that way. The stories in ALPHA don't allow the characters to hide behind politeness and 'rules'–it's all about breaking the rules, taking down the barriers, and exploring every deep, wild fantasy they've ever had. Together.

If your book was optioned for a movie, what scene would you use for the audition of the main characters?
The opening one, I think, in the coffee shop. I've already quoted the first three lines of the opening chapter, and I always think when the hero and heroine first see or meet each other is important to the rest of the story. Anyone auditioning for the two main characters in Dark Alpha would have to be able to show me, in that scene alone, that they have the depth to go deeper, much deeper, into that character, that their past, as well as their future, is already there for me to see, and that they are going to take me on that emotional journey with them.
I was so into the characters in Dark Alpha, Nicky and Lucien are real to me, and anyone wanting to audition to play them in a movie would have to convince me that they loved them too.

If you could have given your characters one piece of advice before the opening pages of the book, what would it be and why?
Go for it!
I know it's a cliche, but life is really too short for hesitation or doubts, but we are all guilty of holding back on what we want because of our own insecurities. And we all have those, no matter how much we wish we didn't. Nicky and Lucien do their best to resist each other, but in the end it's a battle they're destined to lose, and they can only win by facing what they feel for each other and using the strength of that love to fight the past for their future.
So, yes, go for it, is my advice. Grasp life by the throat and live it instead of running or hiding from the past.

What are you currently working on? What other releases so you have planned for 2015?
I have my 200th book coming out in 2015!
I am currently working on the 3rd book in my ALPHA series, Shadow Alpha. Readers of the series met Dair Grayson, the hero of this third book, in both Christmas Alpha and Dark Alpha. He's hard, he's ex military, he doesn't need a woman in his life, but when he rescues Kat from her abusive ex-husband the only thing that matters is keeping her safe.
I also have at least another 4 books in the ALPHA series coming out this year, starting with Shadow Alpha in March, Midnight Alpha in May, and I have yet to decide on the titles for forthcoming books – I haven't met the hero yet, and the titles of the books are all based on the hero.
I also have a couple of other Indie projects set up for 2015, and intend to start writing a Regency novella series later in 2015, alongside my ALPHA contemporary series.
I also have a Presents duo coming out February/March, and the last three books in the HMB Regency series Dangerous Dukes.
Busy year!

Thanks for blogging at HJ!
Giveaway:

$20 Amazon Voucher + Ebook copy of Dark Alpha (mobi or ePub) 
To enter Giveaway: Please complete the Rafflecopter form and Post a comment to this Q:

What would you do if you met your dream Alpha man?
Excerpt
"You have what, another six months before you finish your degree?"
A frown appeared between her eyes as she answered him uncertainly. "Yes…"
Lucien could never remember having had quite such an instant and visceral reaction to any woman before today. A reaction that went straight to his groin, and causing his cock to throb and swell uncomfortably every time she spoke.
His only reason for talking to her had been to exact a little revenge, for the conversation he had overheard earlier, but his libido obviously had a much deeper, and different need.
Lucien took out his wallet and removed a card, using his pen to write something on the back before holding it out to her. "Give me a call when you graduate. I might be able to offer you a job."
"I—Thank you." She took the car, her slightly trembling hands as slender as the rest of her; she was surely going to need to use both of them to wrap around his cock.
Lucien smiled as he noticed the care she had taken not to allow her fingers to come into contact with his. Because she also felt the attraction between the two of them? He hoped so, for her sake. He really wasn't used to denying himself something he wanted. And right now he knew what he wanted was Nicky McKenzie. Quite badly.
"No problem." He nodded dismissively before turning away to take his leave of Adam Grant; he had deliberately ignored Dair's scowl of disapproval as he listened to the exchange between Lucien and the usual and beautiful Nicky McKenzie.
No doubt his cousin was already marking Lucien's interest in a university student as being a security nightmare.
Dair may be right.
But Lucien wanted her anyway.
Nicky stood frozen to the spot for several seconds after she knew she had been summarily dismissed, hardly able to believe the conversation that had just take place.
Had Lucien Wynter really just offered her a job when she finished university? Well, the chance of a possible job, anyway. It didn't seem possible, after the way he had been scowling at her earlier—
Nicky's breath caught in her throat, the noisy chatter around her fading away completely into the background, as she looked down saw what Lucien Wynter had written on the back of the card.
It was only three words—well, two words and three numbers if she was going to be entirely accurate. And she had a feeling Lucien Wynter made a point of always being that.
'Petruccio's, 8.00, tonight'.
Book Info:
Lucien Wynter made a decision 15 years ago to distance himself from his violent past. He has spent those intervening years quietly and ruthlessly building his own business empire and amassing his own private fortune, while at the same time remaining aloof from all emotional entanglements. If he physically wants a woman then he takes one. Beautiful sensuous women who never mean anything more to him than that fleeting physical release.
Until Nicky McKenzie…
Beautiful. Fiery Elusive Nicky McKensie.
Lucien had never calculated on meeting, let alone desiring, a woman like Nicky McKenzie. The woman he now wants in his bed, no holds barred. The woman he can't seem to forget. But also, he discovers too late, the one woman of bringing his violent past crashing down about his ears…
Nicky McKenzie just wants to live her life in quiet obscurity. Unnoticed, Invisible. And for give years she had succeeded in doing exactly that.
Until Lucien Wynter…
Cold. Compelling. Ruthless Lucien Wynter.
Was it chance the two of them had met, or just the cruelty of fate? Whichever it was, the desire between Lucien and Nicky is instant. Explosive. Unforgettable. A desire that becomes as necessary to both of them as breathing, as they indulge and lose themselves in each and every one of their desires for each other.
But both of them are hiding secrets. Secrets that, once told, could destroy them both.
Meet the Author: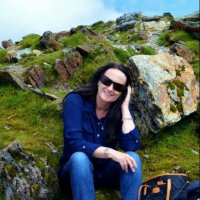 Carole Mortimer began writing for HMB in 1978, and has since written 172 books in the Presents series and 25 Regency Historical. She has also published 2 books in her own ALPHA series. She has sold over 100 million books worldwide. She is a USA Today bestselling author, a 2014 recipient of a Romantic Times Pioneer of Romance Award, and was recognised by Queen Elizabeth II in 2012 for her 'outstanding service to literature'. She is happily married to Peter, they have six sons, and they live on the Isle of Man.
Website | Facebook | Twitter |