Today it is my pleasure to welcome New York Times and USA Today bestselling author

Donna Grant

to HJ!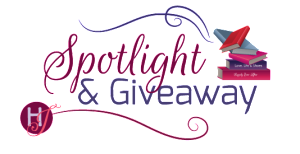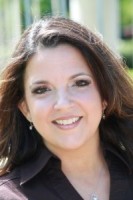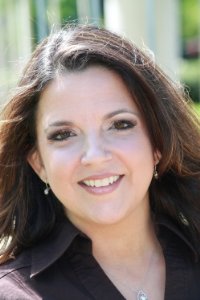 New York Times and USA Today bestselling author Donna Grant has been praised for her "totally addictive" and "unique and sensual" stories. She's written more than thirty novels spanning multiple genres of romance including the bestselling Dark King stories, Dark Craving, Night's Awakening, and Dawn's Desire. Her acclaimed series, Dark Warriors, feature a thrilling combination of Druids, primeval gods, and immortal Highlanders who are dark, dangerous, and irresistible. She lives with her husband, two children, a dog, and four cats in Texas.
Let's talk about your newest release DARK HEAT
If you had to summarize DARK HEAT for the readers here…
DARK HEAT has the three Dark King novellas that came out in the Summer of 2012 as well as a bonus 2-part novella continuing two of the stories. This is the first stories in the Dark King series that spun off from the Dark Sword/Dark Warrior series.
Please tell us about the characters in your book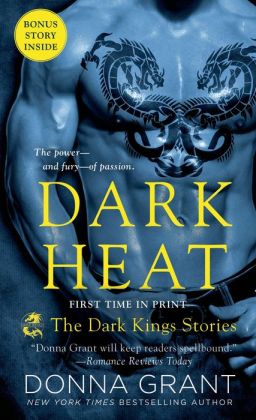 Hal, Guy, and Banan. All three are Dragon Kings, dragons who have been around since the beginning of time but who can shift into human form.
Cassie, Elena, and Jane are three humans who have varying reasons to interact with the Dragon Kings and totally shake up the guys' worlds. 🙂
What scene did you have the most fun writing? Why?
Oh, I don't know if I could choose. I think my favorite of the three novellas is Guy and Elena's story – NIGHT'S AWAKENING
The three forged ahead, their focus now on discovering where the woman was. They searched for almost two hours before Guy saw a flash of light in the darkness.
"There," he whispered, and pointed.
Banan and Rhys were on his heels as they made their way to the light. Guy wasn't sure what he expected to find, but it wasn't the sight of a woman slumped over either unconscious or dead.
She'd taken off her helmet so that her wealth of dark blond hair could be seen. It was held back in a ponytail, but the wavy locks that had come loose to frame her face made him want to see the rest of it down as well.
The woman sighed and turned her face toward him, and the beam from her hard hat crossed her face. Guy was arrested by the fragile beauty.
Her heart-shaped face was smudged with dirt on her forehead and chin. Her nose was small and her forehead wide, but she had incredibly high cheekbones and a mouth made for sin.
Guy looked at those tempting lips and felt his balls tighten. He took a hasty step back, and touched his chest as something peculiar seemed to move within him.
What scene was the hardest to write? Why?
I really didn't have a difficult scene in these novellas. I've been waiting so long to write these books!
What are you currently working on? What other releases do you have planned for 2013 into 2014?
My upcoming releases so far are:
Feb 10, 2014 – WILD FEVER (A Chiasson story)
Mar 10, 2014 – THE CRAVING (Rogues of Scotland)
Apr 29, 2014 – DARKEST FLAME (Dark Kings)
May 12, 2014 – WILD DREAM (A Chiasson story)
Jun 3, 2014 – FIRE RISING (Dark Kings)
July 14, 2014 – MASTERS OF SEDUCTION (series with Lara Adrian, Alexandra Ivy, & Laura Wright about sexy Incubi heroes)
That's what I know of right now. There are a couple of things up in the air right now that I'll get dates set in a month or two.
Where can readers get in touch with you?
I'm always on Facebook (www.facebook.com/AuthorDonnaGrant), occasionally on Twitter (@donna_grant), or email (donna@donnagrant.com).
Thank you for stopping by HJ!
GIVEAWAY:

2 print copies of DARK HEAT.
To enter Giveaway: Please complete the Rafflecopter form below and post a comment to this Q:

What kind of hero do you like to read about and why?
Excerpt
Elena couldn't stop looking at the three men, but most especially Guy. They were tall, and all incredibly handsome. Even the surly one, Banan.
But Guy was different. Whereas Rhys was quick to talk and was at ease, Guy watched her beneath hooded eyes, his gaze intense and . . . hungry.
It's the only word she could come up with. And it hit her like a freight train. It left her breathless and wanting.
Yet, she knew each time those amazing pale brown eyes of his turned to her—because her stomach would quiver and goose bumps rose all along her skin.
It was as if she was attuned to Guy on a level she hadn't known was possible. She briefly thought about asking him why he watched her so, which was odd behavior for her. She wasn't aggressive with guys. It must be the shock and pain of Sloan's death that was making her see—and feel—things most likely not there.
Elena snapped on her helmet. She was determined to walk on her own as best she could, but before she put her weight on her left leg, she looked at Guy.
His honey brown hair was left long, just grazing his shoulders, and it framed his face so that he looked rugged and lethal at the same time.
He had the square jaw and chin that would make any woman swoon. Combined with his wide, slightly full lips, he was a head turner for sure.
But for Elena, it was his eyes – soft brown and ringed in black – that got her attention.
The same pale brown brows slashed over those powerful wide eyes of his. She was gazing deep into those eyes, captured by their uniqueness, and forgot about her injury. She put all her weight on her injured leg.
Elena cut off a gasp of pain and reached for the wall to support her. Instead, it was an incredibly rock-hard body that slid against her. Guy's arm tightened about her as she leaned against him, and for a moment she pretended it was just the two of them.
"That sprain may be worse than I thought," Rhys said, breaking into Elena's thoughts.
She took in a steadying breath that did nothing to stop the feel of Guy's hot, hard body against hers. His warmth, his strength could be felt from her shoulder down to her thigh.
And that was through several layers of clothes.
What would he feel like skin against skin? Not that she would ever know, but she could fantasize. And she was very good at that.
About the book:
Dark Heat gathers together these favorite stories of Donna Grant's Dark Kings.
Dark Craving
Fueled by ancient magic—and enflamed by human desire—the Dragon King known as Hal can transform himself at will into one of the legendary winged creatures he is sworn to protect. But one thing he can never do is fall in love…with a mortal woman.
Night's Awakening
The dark immortal warriors were never meant to experience human desire. But when Guy, a member of an ancient order of shape-shifting warriors, meets Elena—a mere mortal whose beauty and blind ambition shakes him to his core—all bets are off…
Dawn's Desire
For centuries, the Dragon Kings have hidden their shapeshifting powers from the world. But when a mortal enemy threatens to expose them, the warrior Banan must leave his secret lair in the Highlands to risk his life for the dragons within—and resist the temptations of human love.
Passion's Claim
Banan has been waiting for centuries for someone like Jane. Guy knew it was love at first sight with Elena. Can two Dragon Kings commit to two immortal women for eternity? Or does fate have something else in store?
Buy Links:  Amazon Mass Market Paperback | Amazon Kindle Edition | Barnes & Noble Mass Market Paperback | Barnes & Noble Nook Book