Today it is my pleasure to Welcome author
Christina Lauren
to HJ!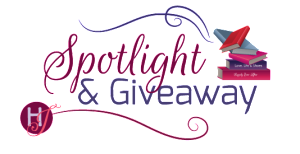 WHAT HAPPENS IN VEGAS STAYS IN VEGAS.
BUT WHAT DIDN'T HAPPEN IN VEGAS SEEMS TO FOLLOW THEM EVERYWHERE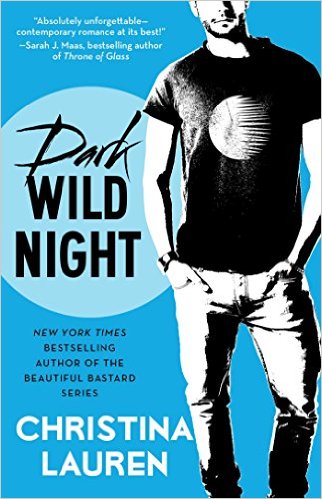 We've had the most fun picking out our favorite scenes from each book for Harlequin Junkie, and are so happy to be back for Dark Wild Night!

We're sure we say this every time, but it's so hard to pick the top five, and that's especially true here!

This was a book we wrote twice – the first time it wasn't quite right, and it was wrong enough that it meant we had to go back and re-do most of the book, and on a very tight schedule. But in reality, we knew the characters so much better the second time around, and so they're both incredibly dear to us.

So . . . the only way to do this without making ourselves crazy is to pick our top five scenes from the first half of the book. Otherwise this would take way too much time and angst picking it out, and at least here we can lead up to all the really saucy stuff!!
So, without further ado, we offer you (in chronological order) . . . our Top Five Favorite Scenes From (the first half of) Dark Wild Night!!

1. Their adorable derpy awkwardness around each other at the beginning. When it comes to any subject other than romance, Lola and Oliver are totally great together. But throw in some mention of dating or sex or anything and they both turn into idiots. Here, Oliver has casually mentioned that a woman who works across the street asked him to have dinner. Lola tries to figure out how to respond . . .
"Shut up!" I yell, smacking Oliver's shoulder, and adding in a dramatic French accent, "A very hot date."
Oliver growls at me, rubbing the spot and pretending it hurt more than it did. He nods to Not-Joe. "She wanted to bring us both dinner, here in the store—"
"Yeah, so she could bang you," Not-Joe cuts in.
"Or maybe because she's nice," Oliver says, a playful challenge in his voice. "Anyway, I'd rather go out and celebrate Lola's movie. I'll text Allison and let her know."
I'm sure Hard Rock Allison is a nice woman, but right now—knowing Oliver has her cell number, knowing he can just casually text her to change some plans they made—I sort of want her to get hit by a train in the blackened-soul way that you want horrible things to happen to the new girlfriend. Allison is pretty, and outgoing, and so tiny she could fit in my messenger bag. This is the first time I've been faced with the prospect of Oliver dating, the first time our friendship has been faced with this, at least as far as I know. We got married and divorced in less than a day and it's clear he was never really into me, but we've never discussed dates with other people before.
How should I react here?
Cool, I decide after checking myself. Happy for him.

2. Oliver's sweet protectiveness. Oliver loves Lola – fiercely. And early on, in Chapter Two, we get a glimpse of how genuine he is in his intentions for her. He wants her to be happy, and to have everything she wants, but because he loves her, he worries for her. Oliver is sweet, and kind, and so good for her sometimes it still makes our hearts ache a little.
But while she's still floating on the cloud of her new venture, reeling about the surreal offices, laughing about the stiff beginning to the meeting and the explosion of Austin into the room, I need the edge rubbed off a bit, and pick up my beer, taking a sip. I need to file down my senses enough to let some of this process. Truly, Lola's life is about to change. What has up to this point been mostly a passion for her is quickly becoming a business—which will bring tensions and problems that I can relate to perhaps more than she realizes. Besides, Lola is wildly talented, but she's still sheltered: Hollywood can make dreams happen, but it can also be harsh and ruthless. I want to push back the uneasy reflex that wants to fuss a bit over her, that worries, that thinks this is going to break her or, at the very least, dull a brilliantly creative piece of her—the part that created all of this in the first place—and I'm not sure it's worth sacrificing for a slice of the life-dream real estate.

3. When Lola draws Oliver. Guh. Just . . . guh. We'll save the full scene for you for when you read the book.
"What are you thinking about?" he asks through a mouthful of cereal. "You're staring at me as if you're surprised I have arms."
"I was thinking about what it would look like if I drew you."
I feel my eyes go wide. I definitely didn't mean to say this out loud, and we both know it. Oliver has gone so still, as still as the blood in my veins. He's looking at me as if he expects me to elaborate but I can't. Something shuts off in my brain when I'm nervous, some trapdoor closes.
Minutes pass and all I can hear is my own heartbeat, and the sound of Oliver eating. We're not strangers to silence, but this one feels pretty heavy.
"Well, do you want to?"
I blink up to his face. "Do I want to what?"
He takes a bite of Rice Krispies, chews, and swallows.
"Draw me."
My heart inflates
inflates
inflates
explodes.

4. Not-Joe. We love Not-Joe so much, and his comic relief in every scene he is brings the levity that this book sometimes needs in between the intense thing happening with Loliver. There are a number of scenes we love with Not-Joe in them, but we'll share a little one here. . .
"What'd you do last night?" Not-Joe calls to me, handing a customer a bag and closing the register.
"Went to Oliver's for dinner."
The man in question doesn't look up when I say this, and again I wonder what's going through his head. Is he thinking about how it felt to lie front to back on his couch? Is he thinking about how he maybe ate all the ice cream by himself after I left? Is he wondering what the hell got into me? I know I am.
I can't say I regret it, though.
"Din-ner," Not-Joe repeats.
"Joe." Oliver's voice is a gentle warning.
"This guy here made barbecue ribs," I tell Not-Joe. "They were fantastic."
Oliver's eyes meet mine for a brief second and then he looks away, fighting a smile.
"So, eating meat off some bones, then?" Not-Joe asks, grinning at me. "Sucking off the hot juices?"
I love Oliver's easy laugh that follows, the subtle slide of his eyes over to me again. I love that the pace of his work doesn't change even when we look at each other, breathing in, breathing out. He pulls a stack of books from a box and puts it down on a counter. Lifts another stack and puts it down.
"You're a menace," I say. I blink over to Not-Joe when I say it, but can pretend I'm saying it to Oliver.
Because he is a menace. A calm, steady, sexy-as-fuck menace.

5. When their Just Friends thing really melts away, and it starts to become something more.
I hold my breath when I feel the slide of his hand around my waist, feel every single one of his fingers against my spine. His other hand comes just beneath it, to the spot low on my back that suddenly becomes the convergence point for all of my nerve endings. Oliver pulls me in, flush against him. I can feel the waistband of his pants against my stomach, can feel how my breasts press against his solar plexus.
My hands are curled around his biceps and I'm staring up at his face. The dark of his brows, the light of his eyes, the shadow of a beard at his jaw . . . somehow it comes together to make my favorite face in the world. Oliver's lips come apart just the smallest bit when he looks down at me and I see his jaw flex, feel his fingers press more firmly into my back. This is tension. This, right now, is lust, and I've never wanted anything more than I want his kiss. It's nearly painful, the wanting.
Something inside me is rebelling, stabbing itself with need, telling me it won't let up until it gets what it wants. I'm being held hostage by my own heart.
We move, shifting feet, very, very slowly turning.
"This is nice," he says. "I haven't danced in ages."
I keep waiting for the oddness to descend, the realization that what we're doing is a little weird, but it doesn't happen.
It feels like I'm holding my breath, waiting for a sneeze to come.
"Breathe, Lola Love," he whispers.
 We really love this book, and hope you love it, too.
Giveaway:

2 Print copies of DARK WILD NIGHT by Christina Lauren
To enter Giveaway: Please complete the Rafflecopter form and Post a comment to this Q:

Have you read 'Wild Seasons' series? What did you think of the scenes & excerpts spotlighted here?
Book Info:
Book Three in the sexy, fun New York Times bestselling Wild Seasons series that began with Sweet Filthy Boy (the Romantic Times Book of the Year) and Dirty Rowdy Thing.
Lola and Oliver like to congratulate themselves on having the good sense not to consummate their drunken Las Vegas marriage. If they'd doubled-down on that mistake, their Just Friends situation might not be half as great as it is now.
…Or so goes the official line.
In reality, Lola's wanted Oliver since day one-and over time has only fallen harder for his sexy Aussie accent and easygoing ability to take her as she comes. More at home in her studio than in baring herself to people, Lola's instinctive comfort around Oliver nearly seems too good to be true. So why ruin a good thing?
Even as geek girls fawn over him, Oliver can't get his mind off what he didn't do with Lola when he had the chance. He knows what he wants with her now…and it's far outside the friend zone. When Lola's graphic novel starts getting national acclaim-and is then fast-tracked for a major motion picture-Oliver steps up to be there for her whenever she needs him. After all, she's not the kind of girl who likes all that attention, but maybe she's the kind who'll eventually like him.
Sometimes seeing what's right in front of us takes a great leap of faith. And sometimes a dark wild night in Vegas isn't just the end of a day, but the beginning of a bright new life…
Book Links:

Meet the Authors: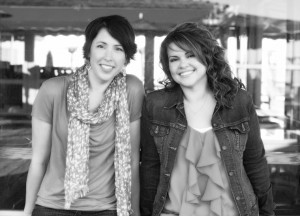 NEW YORK TIMES, USA TODAY AND #1 INTERNATIONAL BESTSELLING AUTHORS
Christina Lauren is the combined pen name of long-time writing partners/besties/soulmates/brain-twins Christina Hobbs and Lauren Billings. The coauthor duo writes both Young Adult and Adult Fiction, and together has produced ten New York Times bestselling novels including Beautiful Bastard, Beautiful Stranger, Beautiful Player, Sweet Filthy Boy and Dirty Rowdy Thing. Their books have been translated into 25+ languages. (Some of these books have kissing. Some of these books have A LOT of kissing.)
You can find them online at ChristinaLaurenBooks.com or at @seeCwrite (Christina), @LolaShoes (Lauren), or @ChristinaLauren on Twitter.