Today it is my pleasure to Welcome romance author
Shiloh Walker
to HJ!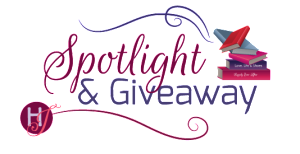 Hi Shiloh and welcome to HJ! We're so excited to chat with you about your new release, Darker Than Desire!

Thanks for having me back!

Please summarize the book a la Twitter style for the readers here: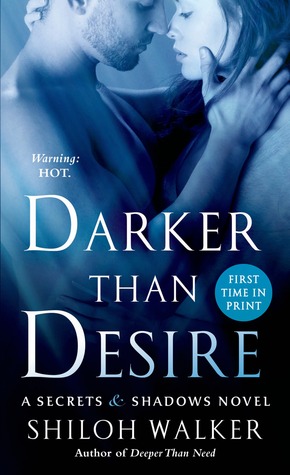 Darker than Desire is a book about ugly secrets and how they can break people. It's also a book about how people can overcome that.

Please share your favorite line or quote from this book:
"Can I make you scream? Can I make you beg?"

"You can do whatever you want to do with me."
Please share a few FUN facts about this book…
Well, this was a dark, hard book to write…but I did visit Madison, Indiana, the setting for the book. There's a winery there. For research purposes, you understand that I had to try the wine. Authenticity is key, right?

Please tell us a little about the characters in your book. As you wrote your protagonist was there anything about them that surprised you?
The hero–and you'll have to read the book to understand him–is a tormented, twisted man. He's seen the worst evils in men and doesn't believe there's much inside of him that's worth anything.
Sybil, the heroine, knows otherwise. But she can't fight him against himself–she'd fight the whole world for him, but he's the one battle she can't win.
I knew going in he'd be a rough one. But he came through in the end.

What kind of research did you do for this book?
Again…the winery.

The First kiss…
They were lovers long before the start of this book, and the book actually opens with Sybil thinking he's going to push her away.
So it's been a while since that first kiss.

Was there a scene in this book that was harder to write than others?
There were a number of scenes inside this book that were hard to write. This was probably one of the toughest, though.
Leaning in, she pressed her mouth to his. It didn't matter that everybody around them saw, didn't matter that his chest had started to rise and fall raggedly against her own.

"Don't do this. It won't help; you know that."

Abruptly he twisted and jerked away from Noah, and she half-expected him to do the same to her.

To her shock, what he did was wrap his arms around her waist and in the next moment her feet left the floor as he buried his face against her neck.

"He's . . . Sybil, he's gone."

Staring at the wall over his shoulder, she slid her arms around him. One gripped him, her hand tangling in the faded material of his shirt. She smoothed her other hand across his hair, down his neck. "I know. I'm so sorry. I'm so sorry."

His chest shuddered against hers and then he went to his knees, right there in the middle of the hall. He still clutched her to him, his arms wrapped around her waist like she was the only thing anchoring him there. "He's gone."
If your book was optioned for a movie, what scene would be absolutely crucial to include and why? 
There's a time when the hero is watching a movie with Sybil and her nephew. He doesn't get out much. The next day, she asks him about it…
"We fell asleep on you. What did you think about the movie?"

He frowned, tried to remember something about it. The boy. Wands. A rock. Then he shrugged. "What sort of name is Snape?"

Sybil laughed. "An interesting one. For an interesting character. Is he a good guy or a bad guy?"
What do you want people to take away from reading this book?
People can overcome the most horrible, awful things. Even the very broken can find beauty.
What are you currently working on? What other releases do you have planned for 2015?
I'm working on the next book in my newest romantic suspense series. The working title is called Nothing but Heartache. And it involves a trope I never thought I'd write…I blame my editor.
Thanks for blogging at HJ!
Giveaway:

A swag pack, including some signed books from Shiloh Walker. *selection to be determined. Open internationally.
To enter Giveaway: Please complete the Rafflecopter form and Post a comment to this Q:

Who are some of your favorite tormented heroes? Why?
Excerpt
"Why are you here?" he finally asked.

"Where else would I be?" She stood with her hands loose at her sides, resisting the urge to fold them over her middle, tuck herself away, hide away. Protect herself from the hurt she suspected was coming. Maybe not tonight. Maybe not next week, or even this month, but he was pulling away from her. She could feel it.

A bitter curse escaped him and he reached up to shove a hand through his hair only to encounter the simple hat. He tore it off and threw it to the ground.

She tensed as he drove his booted foot down on it, all but grinding his heel through the stiffened fabric.

When he was done, she licked her lips and then looked back up. All she could see was his stiff shoulders as he faced away from her. "Feel better?"

He spun around, his mouth open.

She inclined her head. You don't scare me, tough guy.

His eyes narrowed.

She closed the distance between them, each step slow and precise—she was terrified she'd trip over something on the dark, uneven ground and fall on her ass.

She didn't stop until she was close enough that his heat seemed to reach out, taunt her skin. Then she leaned in, pressed her mouth to his. She didn't give him a sweet, soft kiss, though. He was well past the I'll kiss it and make it better point. That never would have worked for him anyway. Instead, she sank her teeth into his lower lip. Hard.

He stiffened against her.

Slowly, she drew back, dragging her tongue along her lip, staring at his mouth for a long second before looking up to meet his gaze. "You're hurting. You're feeling mean. I want to help, if I can. If you'll let me."

She went to turn away, but a hard arm banded around her waist, hauled her back against him. "And how are you going to help? How can you make any of this better?" he demanded, his words a harsh rasp against her ear. His chest was an iron wall against her back.

She suppressed the urge to shudder, barely.

But then a wide, warm palm came up to rest on her thigh, fingers catching the material of her skirt, dragging upward.

"Maybe that's a stupid question." His fingers dipped inside her panties. "This always makes me feel better."
Book Info:
LUST FOR LIFE
No matter how many times he's left her in the past, Sybil Chalmers can't ignore her feelings for the one man who stole her heart years ago. For countless nights, she has waited for him—for his kiss, his touch—and has longed for him to emerge from the shadows of his past. Only when she is in his arms does Sybil really feel alive…and finally, after all these years, that time is now.
A DEADLY DESIRE
He's a man raised in a world of strict rules and unbreakable traditions and he's always yearned to break free. But when a family tragedy lures him back home, he finds his one true passion has been there all along. With Sybil, he can explore his greatest potential—and allow her to discover a whole new level of ecstasy. But will a long-buried secret threaten to tear them apart? The only thing he knows for sure is that he will do anything to keep Sybil in his life…and keep her coming back for more…
Meet the Author:
Shiloh Walker is an award-winning writer…yes, really! She's also a mom, a wife, a reader and she pretends to be an amateur photographer. She published her first book in 2003. Her newest series, Secrets and Shadows, launched with Deeper than Need, followed by Sweeter than Sin and Darker than Desire.
She writes romantic suspense and contemporary romance, and urban fantasy under the name J.C. Daniels.
Website | Facebook | Twitter |