Today it is my pleasure to Welcome author
Claire Kent
to HJ!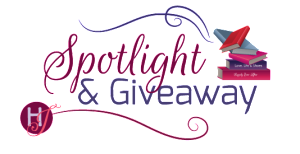 USA Today bestselling author Claire Kent continues her emotionally charged story of longing, betrayal, and insatiable desire as two lovers find themselves in a deadly standoff of seduction.
Please summarize the book for the readers here: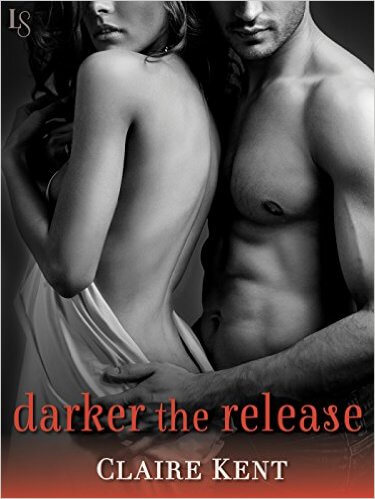 Darker the Release is the second part of Kelly and Caleb's story. Kelly suspects Caleb of being responsible for the murder of her father, and they're now in passionate, twisted relationship—with both of them hiding secrets that are about to come in light and threaten to pull them apart.

Please share the opening lines of this book:
Kelly Watson was getting annoyed because Caleb wouldn't hang up the phone.

She'd come over to his big estate outside DC for the weekend. She wasn't living with him all the time anymore—the way she had in the beginning—but she'd spent the last three weekends with him. Now it was Friday at almost seven in the evening, and he was still on a work call.

He was also wearing nothing but a towel around his waist.
Please share a few Fun facts about this book…
I originally named Caleb "Owen," but at the last minute I remembered I'd used the name Owen for a hero in another of my stories, so I had to change his name. I've named over thirty heroes now and sometimes lose track of the names I've used.
This book includes one of my favorite passages in all of my books, when Caleb is reflecting on all of the empty sexual encounters he's had in his past and starts to think about all those women as truly human. It's all in internals, so it's not exciting or dramatic, but I really love how it turned out.
I liked one of the secondary characters in this story—Jack Martin—so much I wrote a separate novel for him. The novel isn't any good, so it will never be published, but I really love him as a character.
If your book was optioned for a movie, what scene would you use for the audition of the main characters and why?
I would probably use the scene when Caleb takes Kelly into the woods to try to break her and then they make love afterwards. It's so intense and emotionally complex it would make for great drama. Here's a snippet:
"Please, Caleb. Help me."

She heard a strange sound. A guttural sound that must have come from Caleb, although her mind wasn't working enough to begin to process it.
Then she was being lifted up to her feet.

Her knees buckled immediately and she fell back down.

"Damn it, Kelly," he muttered. "Damn it all to hell."

She had no idea what he meant. What anything meant. She just reached out to him because she needed him, and he was right there beside her.

He lifted her to her feet again, and this time he didn't let her go. He swung her up into his arms, and he started to carry her back down the trail, out of the woods at last.
What do you want people to take away from reading this book?
For all of my books, including this one, I want people to feel like the story I'm telling rings true to human nature—this is what people are like, this is how they might act if put in certain circumstances, this is what love and sex and grief and anger truly feel like.
What are you currently working on? What other releases do you have planned for 2015?
Right now, I'm working on a new sexy Claire Kent romance about a male stripper. Later this year, under my other penname (Noelle Adams) I'm releasing the final Willow Park book and the next Beaufort Brides book.

Thanks for blogging at HJ!
Giveaway:

eBook of DARKER THE RELEASE by Claire Kent (Via Amz / B&N)
To enter Giveaway: Please complete the Rafflecopter form and Post a comment to this Q:

Both Kelly and Caleb in Darker the Release are very sexually experiences and both have a history full of one-night stands. Do you like your heroes and heroines to have a fairly equal sexual experience, or do you prefer that one be more experienced than the other?
Book Info:
Kelly Watson got involved with mogul Caleb Marshall for all the wrong reasons: namely, to prove that he murdered her father twenty years ago. But Caleb is hotter than hell, the sex is mind-blowing, and Kelly's afraid that she's falling for him despite her chilling suspicions. Now, the more time she spends in his arms, the more she risks betraying her identity and losing her heart. The only way out is to discover the truth before Caleb figures out who she really is.
Caleb's feelings for Kelly are taking him into uncharted territory, replacing his weakness for call girls and one-night stands with a hunger for something real. Still, the ruthless businessman in him can't resist looking into Kelly's background. When his investigation suggests that he's not the only one with something to hide, Caleb is forced to decide if he can trust someone who's been telling him lies. For the first time, Caleb understands how intimacy can be so tempting—and, in the wrong hands, so dangerous.


Meet the Author:
Noelle Adams, NYT and USA Today bestselling author of contemporary romance novels, also writes as Claire Kent .
Website | Facebook | Twitter |