Today it is my pleasure to Welcome romance author
Juliet Lyons
to HJ!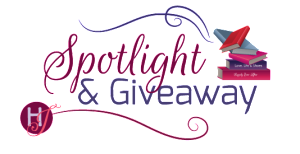 Hi Juliet and welcome to HJ! We're so excited to chat with you about your new release, Dating the Undead!
What was your favorite scene to write from Dating the Undead? Why?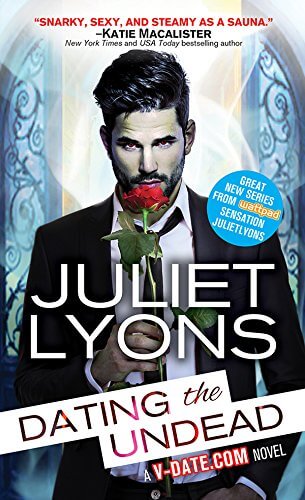 I like to enjoy myself as I write so it goes without saying I have many favorite moments in Dating the Undead.

One particular scene is in Chapter seventeen. Silver, in a bid to escape an awful date, crawls through a restaurant window. What she doesn't anticipate is for her undead date to suss out her plan and block her exit. Lucky for her, Logan comes to the rescue.

This scene is one of my favorites as Silver is forced to accept Logan's help despite trying to retain her pride and dignity. Much banter and hilarity ensues. I even managed to work in a Buffy the Vampire Slayer reference.

Here is a short teaser of the scene…
Only then do I look into the face of the woman collapsed in a terrified huddle at the bottom of the wall.
My stomach clenches, I wonder if I'm going mad. "Silver?"
Her wide grey eyes meet mine, terror melting to relief. "Logan!"
She propels herself upwards and I catch her in my arms, holding her shaking body tightly against mine. "What the hell is going on?" I ask into the top of her head, stroking her hair. "Jesus, Silver, he was about to murder you."
I feel wet tears against my t-shirt, her hands clutching fistfuls of my denim jacket. "Logan, I think I've broken something—my back."
She looks down at the remains of Gerhard, and at the dusty carving knife, lying on the floor beside him. "Since when did you turn into Buffy The Vampire Slayer?"
I shake my head. "Since when did you start dating psychos?"
Her eyes flick back to me, narrowing to slits. Hands on my chest, she shoves me away, one brow arched. "How did you know where to find me? Are you following me again?"
As the last word leaves her lips, she sways, stumbling back into my arms. "I hate you," she mumbles. "This isn't hugging. It's a matter of necessity. If I thought I could raise my arm without fainting, I'd slap your face."
In spite of the situation, I smile into her hair. "We need to get out of here. Can you climb onto my back?"
"I need the hospital, Logan," she says, hanging limp as a ragdoll in my arms.
I hold her steady. "I can fix you better than a hospital can. I'm going to lift you fireman style, just hang over my back. Leave the rest to me."
Stooping down, I grab her around the knees and toss her over my shoulder, holding her in place by the thighs.
"I think I'm going to be sick," she mutters. "Wait! I need my handbag."
I turn on the spot, scanning the ground. "Where is it?"
"I can't remember exactly. I was too busy getting murdered, remember?"
"Jeez, Silver. Do you ever stop with the sass?"
A short distance away, beneath an open frosted glass window is a dark lump on the concrete. I leap across and snatch it up. "Got it."
"Don't drop it, I'm on contract with the mobile."
I let out a snort of derision. "Are you ready?"
Thanks for blogging at HJ!
Giveaway:

Print copy of Dating the Undead (Undead Dating Service) by Juliet Lyons
To enter Giveaway: Please complete the Rafflecopter form and Post a comment to this Q:

If only all dating disasters could be remedied by the sudden arrival of a hot Irish vampire. What's been your worst date? More importantly, did you wriggle out of it Silver style, or stick it out until the bitter end? I'd love to hear your stories.
Book Info:
WOMAN SEEKING VAMPIRE:
Likes to keep things casual
Absolutely no poetry
Zero romance required.
Silver Harris is over clingy men―maybe men altogether. But when she shares a toe-curling kiss with a sexy Irish vampire on New Year's Eve, she wonders if maybe it's human men she's fed up with. Silver turns to the popular vampire dating site, V-Date, only to discover that vampire men are just as unimpressive as their mortal counterparts. And her mysterious hottie? He's nowhere to be found.
Can't a girl catch a break?
Logan Byrne can't get that sassy redhead―or that kiss!―out of his head. When his boss assigns him to spy on V-Date, he meets Silver again. Turns out, the police are recruiting humans to snitch on vampires through the dating site. As the snark and sparks fly, feelings between Silver and Logan deepen. But, when old demons resurface―literally―Logan isn't sure he can shield either of them from the dangers that have been lying in wait for centuries.
Buy the Book: https://www.julietlyons.co.uk/cover-reveal


Meet the Author: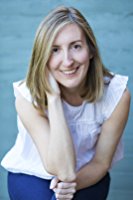 JULIET LYONS is a paranormal romance author from the UK. She holds a degree in Spanish and Latin American studies and works part-time in a local primary school where she spends far too much time discussing Harry Potter. Since joining global storytelling site Wattpad in 2014, her work has received millions of hits online and gained a legion of fans from all over the world. When she is not writing, Juliet enjoys reading and spending time with her family. Visit: www.julietlyons.co.uk