Today it is my pleasure to Welcome author
Karen Rock
to HJ!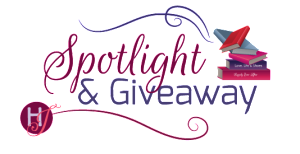 Hi Karen and welcome to HJ! We're so excited to chat with you about your new release, Deadly Games (Dallas After Dark, Book Two)!

Hi, everyone! Thanks so much for having me here.

Please summarize the book for the readers here: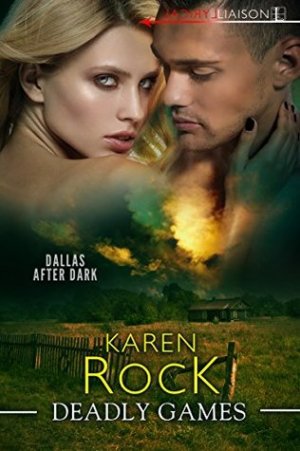 After a demoralizing divorce from a cheating spouse, workaholic FBI agent Katherine Bowden needs to regain some of her old mojo and her friends have just the fix: Dallas' infamous male revue Dallas Heat. Yet their girls' night out takes a salacious turn when the club's headline attraction, smoking hot dancer Nash Hawkins, singles her out for an erotic onstage lap-dance that drives her senseless and leads to a taboo one-night stand.
He's her fantasy come to life… but a fantasy is all he can be since he's exactly the wrong kind of guy for her. Given her past heartbreak, she knows better than to get involved with a man whose life revolves around sex and women. Even more importantly, she needs to focus on her career. Katherine's back home in Dallas, with a new set of all-male colleagues second-guessing her every move, and a possible serial killer, hunting women just like her. He's dubbed the Last Call killer for abducting women when leaving clubs in downtown Dallas. When a private detective calls her tip line, she agrees to meet with a credible-sounding witness… credible, that is, until she discovers, to her shock, that it's Nash who offers to help with the case. Her scorching attraction for him might help her regain her groove, she cautions herself… but what if it costs her heart? She'll need to keep her distance.
Nash Hawkins, lead dancer at Dallas Heat by night, and a private detective by day, stumbles on the trail of a murderer when hired to find a missing girl. Like everyone in Dallas, he's heard of the Last Call Killer, and is shocked when his client's daughter may be the latest victim. While he can only reveal so much given his confidentiality agreement, he wants to cooperate with the law, especially when the official is none other than the woman who'd turned him to ashes in an unforgettably juicy hook-up last week then left without a trace.
When he'd spotted her in the audience, he'd been wildly attracted to her conservative girl-next-door, buttoned-up look and couldn't resist the temptation to make her lose her mind and shake that prim-proper facade. And when she'd transformed from prim to wanton once alone, she'd turned the tables, her passionate response bringing him to his knees in an agony of desire he'd never felt before.
Her standoffish, by-the-books attitude wakes up the hunter in him. Years of being chased by women makes this aloof FBI agent even more appealing. While his parents' messy divorce convinced him to steer clear of serious relationships, he can't resist a challenge, even though temptress Katherine seems anything but casual. Spending time together as they seek the killer lets him work his seductive charm. Yet it's not until he opens up about his dark past that led him to forgo his dream of entering law enforcement for private investigation work , that she lets down her guard, prompting him to do the same. Suddenly he's vulnerable in a way he's never felt before, and it terrifies him. Their steamy, sensual exploration is irresistibly inviting, shockingly intimate and totally unexpected. He realizes he wants more than a physical relationship with this strong, fearless woman, despite his own reservations and her protests that it's all she can give. Can he get the killer and the girl?

Please share your favorite line(s) or quote from this book:
Nash was a powerhouse combination of playfulness and sensuality, both of which she'd been lacking for years…maybe her entire life.
Please share a few Fun facts about this book…
I watched Magic Mike five times–maybe six–in the name of responsible "research" lol
I've always loved "buddy cop movies, especially when the pair are a complete mismatch and serious Katherine and spontaneous, sexy Nash are polar opposites which made their banter exchanges my favorites. They even had me laughing out loud at times!
Nash is used to doing the seducing as the top male stripper in Dallas, yet Katherine turns out to be even wilder in bed, and more than ready to take charge and call the shots, turning the tables on him in their first sex scene. I've never written a one-night stand before and it was fun to go all in for this hot exchange.
Nash was originally named Angelo and was going to be Italian rather than half Choctaw Native American and half white. I'm not sure what prompted me to make the switch, but I'm glad I did!
What first attracts your Hero to the Heroine and vice versa?
When Nash spotted Katherine's arresting face in the audience as he performed, she'd commanded his attention. He'd struggled through his routine, unable to focus. Her conservative, girl-next-door, buttoned-up look knocked him on his ass. The temptation to shake her prim and proper façade and make her lose her mind—irresistible.
Katherine forgot to breathe when Nash took the stage. He had the body of an Olympic swimmer, taut, muscled, and broad-shouldered. In his fatigues, he was strong and in command, the sexiest "soldier" she'd ever seen. Adrenaline rushed through her, the thrill of the hunt. The nerve-tingling anticipation of anything-can-effing-happen. She had clench her hands around the seat's edge to keep herself from joining the women reaching out to touch his smooth, glistening skin.
If your book was optioned for a movie, what scene would you use for the audition of the main characters and why?
I want to see the main characters audition the on-stage lap dance Nash gives Katherine when he pulls her on stage to see if they have the explosive chemistry needed for this high-octane book.
Nash was sinfully delectable.
And she was starving.
"Glad you came now?" Megan hollered at her. Katherine nodded and sucked down the last of her drink. The cool concoction only fanned her flames. Nash dropped to the floor, grinding it with rhythmic thrusts she could practically feel. He jumped smoothly to his feet, all predatory grace as he stalked to the end of the stage and pointed into the audience.
Katherine's heart quit. Was his finger aimed at her? The one he now crooked in a beckoning gesture? His plump lips twisted into a slow, sexy smile, full of wicked promise.
A Brittany shoved her out of the booth. Fixated on Nash, the movement caught Katherine unawares, and she stumbled, nearly losing her balance. Smooth, real smooth…
A steely arm wrapped around her waist, the other sliding under her knees, lifting her against a bare, unyielding chest. Her heart base-jumped into a pool of molten want.
"Give it to her good, Nash," Megan screamed at the dancer. "She just divorced a cheating ex!"
"Then he's a fool," Nash shouted back before he effortlessly carried Katherine's five-foot, eight-inch body on stage. Her ex had called her a "He-Woman," ordering her to cut back on her CrossFit training, which meant less muscle, which translated to weak…something she'd promised herself long ago she'd never be. Not ever again.
Nash, on the other hand, made her feel all woman. And he was built. Not gym muscles for showing off. He had the kind of brute strength that got shit done, which aroused her even more.
He deposited her in a chair on stage, ran his hands along the sides of her skirt, then met her gaze, his eyes smoky and filled with intent. When he placed her hand on his hard abdomen, he undulated against her touch. Her fingers wandered over the ridged flesh, and fast breaths scraped past her raw throat.
God, he was sexy.
She gripped his narrow hips as he straddled her lap, gyrating above her, an immense erection tenting his pants. Was it real? She heard some dancers stuffed their thongs, but the shape of his cock, straining against his fatigues, was unmistakable. A faintness stole over her as she imagined all of him buried deep inside her.
"You're beautiful," he whispered in her ear as he finished his erotic lap dance and hauled her into his arms again.
"So are you," she murmured, and a strange emotion flared in his eyes then disappeared, too fast for her to identify.
He cupped her ass and bounced her against his hardness, the teasing motion a delicious friction. Ankles locked at the small of his back, her arms twining in his soft, full hair, she'd never felt so abandoned. Free.
No man had affected her this way before. In fact, she'd thought it impossible for anyone to drive her to distraction given her job demanded all her focus, even when she wasn't on the clock. Yet she wanted this stranger so badly she could almost taste his pillowed lips, warm and cinnamon-scented like his breath.
Bending her backward, his mouth whispered against her jaw and neck, the palm of his hand skimming down the center of her torso. She moaned, her womb clenching with need. To her surprise, Nash groaned, too, as if this wasn't an act, as if he desired her as well.
"You're so sexy," he growled against her throat, his voice thick. "Meet me after?"
"When," she panted as he twirled them around the stage.
"I'm off at midnight." His fingers curved around her ass, his grip possessive, erotic. "I'm parked in the back lot."
He released her slowly, letting her enjoy every glorious inch of him as she slid along his length to her feet. "Maybe," she hedged, tempted to do something completely out of character.
Ice queen her ass.
Yet she didn't know Nash, and she'd locked up too many killers hiding in plain sight to trust someone so quickly.
"Think about it," he urged, skimming his hands up her sides, his fingers splaying just beneath the swell of her breasts before he helped her off the stage.
Wobbly legs carried her back to her booth. Did she dare go home with Nash?
Readers should read this book….
…if they loved the movies Magic Mike and The Body Guard. It's a super sexy, romantic thriller, with plenty of heat, swoons and chills. It's the ultimate summer read to indulge in when kicking back, ready to escape day-to-day life!
What are you currently working on? What other releases do you have in the works?
I'm currently working on book six in my Rocky Mountain Cowboys series, A RANCHER TO REMEMBER. Next up for releases are A COWBOY'S PRIDE (Rocky Mountain Cowboys, book four) September 1st, RECKLESS DECEPTIONS (Dallas After Dark, book three) December 17th, WINNING THE COWBOY'S HEART (Rocky Mountain Cowboys, book five) February 1st, 2019 and A RANCHER TO REMEMBER (Rocky Mountain Cowboys, book six) April 1st, 2019.
Thanks for blogging at HJ!
Giveaway:

A digital copy of DANGEROUS MOVES (Dallas After Dark, Book One)
To enter Giveaway: Please complete the Rafflecopter form and Post a comment to this Q:

Katherine thinks Nash is the sexiest man she's ever seen when he performs onstage. Who's the sexiest man you've ever seen (besides your significant other- of course 😉 on screen, on stage?
Excerpt from Deadly Games (Dallas After Dark, Book Two):
"You might be the first woman Nash's ever invited home from the club. Word is he has a 'no dating customers' policy. You've got to go and report back," one of the Brittany's implored. "I need to know how long it is."

"And thick," another Brittany insisted.

Megan arched a brow. "And what he can do with it." The group laughed and groaned.

"Come on, do it for us," Brittany pleaded, leaning back to scan Katherine's face.

"No," Megan surprised Katherine by saying. "Do it for yourself. Nash is the hottest man alive, and he wants you. Do you want him?"

Katherine remembered his big strong hands on her, the chemistry crackling between them, a riptide pulling her from her dreary, ordinary life, and nodded.

"Then go for it. I'll text my brother and ask him to keep an eye on Nash's place tonight. You have an emergency, call him or just pound on the wall. He'll bust down the door."

Megan grabbed Katherine's phone and added her sibling's number. "Prove your ex wrong. What'd he used to call you?"

"Ice queen." The words tasted alien to her, as if one dance with Nash rendered them inert. What would a whole night with him do for her wounded pride?

"You looked like a gorgeous sex-bomb up there." Megan jerked her thumb at the stage. "Now go jump Nash's bones."

Katherine loaded her weapon beneath the table, slid it into her bag, and scooted out of the booth. Back at Quantico, her ability to read people had earned her the nickname "The Human Lie-Detector." Her gut said Nash was safe. And if he wasn't, she'd kick his ass then bust it. His condo's proximity to another, forewarned officer lessened her reservations.

She had little to fear and much, much to gain.

"Okay." Katherine nabbed a Kamikaze shot off a passing waiter's tray, drained it, and slid him a couple of bills. "But if he so much as looks at me cross-eyed, he's going down."

"Just don't kill him!" Megan begged.

"I'll try not to," Katherine joked, then slipped outside, both exhilarated and terrified. Was this going to be the biggest mistake of her life or the best thing to happen to her?

She released her death grip on the exit door and shoved herself into the dark night.

Only one way to find out…
Excerpt. © Reprinted by permission. All rights reserved.


Book Info:
ONE NIGHT ONLY
Special Agent Katherine Bowden doesn't do girls' nights out. She doesn't do blazing hot dances with male strippers or unbelievable, uninhibited one-night-stands. If you ask her ex, all she does is work: study evidence, profile criminals, track them down. And now Katherine's back home in Dallas, with a new set of all-male colleagues second-guessing her every move, and a possible serial killer hunting women just like her. But just this once, Katherine is going to try all those things she doesn't do . . .
Growing up on the Reservation led Nash Hawkins down paths he'd rather forget. When his dream of joining the police force was crushed, he turned his hard body and wicked imagination into a meal ticket. His chemistry with Katherine is like nothing he's ever felt. And though he's sure a woman like her won't want to get seriously involved with him, Nash knows things—things that might help catch a killer.
Nash and Katherine can save lives, if they put aside the desire that torments them both. But the closer they get, the more they have to lose . . .
Book Links:  Amazon | B&N | iTunes | kobo | Google |


Meet the Author: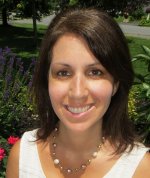 Award-winning author Karen Rock is both sweet and spicy—at least when it comes to her writing! The author of both YA and adult contemporary books writes sexy suspense novels and small-town romances for Harlequin and Kensington publishing. A strong believer in Happily-Ever-After, Karen loves creating unforgettable stories that leave her readers with a smile. When she's not writing, Karen is an avid reader who also loves cooking her grandmother's Italian recipes, baking and having the Adirondack Park wilderness as her backyard, where she lives with her husband, daughter, dog and cat who keep her life interesting and complete. Learn more about her at http://www.karenrock.com or follow her on twitter at http://www.twitter.com/karenrock5.
Website | Facebook | Twitter | Instagram | GoodReads |