Today it is my pleasure to welcome author 

Brynn Bonner

 to HJ!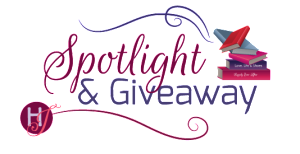 Hi Brynn, Welcome to HJ!
What would you say are the defining characteristic of your Novels?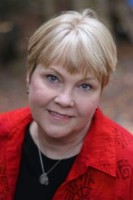 I write a cozy series, the Family History Mysteries, and I like to think my novels explore what it means to be family and how family informs who we are as individuals.
5 best things about being an author…
1. You can work in your bathrobe and sporting bed-head.
2. Short commute.
3. If you're lucky you get to hang out with other writers, who are almost always interesting people.
4. You get to create your own reality, at least for a little while.
5. You learn lots of new things while doing research, even some things that actually pertain to the book.
Let's talk about your newest release: Death in Reel Time
If you had to summarize the book for the readers here…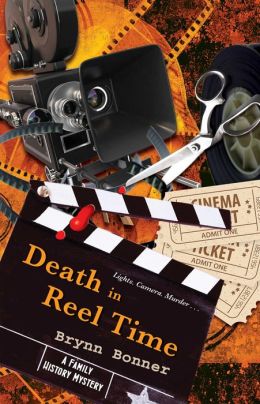 This is the second book in the Family History Mystery series and it deals with how strong the pull of family can be and how the past can influence the present. My genealogist protagonist, Sophreena, and her business partner, Esme, have a new client, Olivia Clement, who is hoping to uncover the truth about her ne'er-do-well father, who disappeared before she was born. But Sophreena and Esme have barely begun delving into Olivia's past when someone does in Olivia's domineering son-in-law, Blaine Branch. Suspicion quickly falls on a young filmmaker and family friend who's creating a documentary about their small town of Morningside, North Carolina. And some even suspect Olivia's daughter, Beth. There are clues buried deep in dusty boxes of memorabilia and 1940s film reels and Soph and Esme slowly begin to realize that history is repeating itself.
Please tell us about the characters in your book
Sophreena McClure is a thirty-something professional genealogist. She was inspired to go into this line of work by her mother. Her mother was adopted and spent her whole life trying to find information about her roots. Sophreena helped her in her quest and continues the quest even now that her mother is gone both to honor her mother, and because Sophreena herself wants to know about her heritage.
Esme Sabatier is a fifty-something woman with a Creole background. She is a large woman, both physically and personality-wise. She had a short marriage to an irresponsible young man when she was very young, and was soon widowed. She vowed then to become an independent woman and even now resists the attentions of a police detective who is trying to win her heart. But with encouragement from her friends, she's slowly letting down her guard. She is very fond of Sophreena and tries to mother her, which is sometimes comforting and other times irritating to Sophreena. Esme has a rather nebulous "gift" of getting messages from the dead. It works sporadically and is maddeningly obtuse, but when it works Sophreena and Esme are able to uncover family secrets that have been long buried. They keep this as a closely held secret. Only the members of their genealogy club know about it.
The genealogy club acts as a sort of posse for Sophreena and Esme, sometimes helping them in their work. There's Winston, a 65-year-old retired baker; Marydale, who was one of Sophreena's mom's best friends. Marydale owns a papercraft store where the club meets to work on their family scrapbooks. Then there's the free spirit of the group, Coco, who moved to Morningside after traveling the world. And lastly, Jack, who is Sophreena's best male pal, a status Sophreena would secretly like to see change to something more.
As you wrote your protagonist was there anything about them that surprised you?
Yes. I was expecting her to be very meek because she is a small person, but to my surprise she has turned out to be a Mighty Mouse. And I think she very purposefully uses this to her advantage. People underestimate her because she is small and quiet, then she just lowers the boom on them.
What scene did you most enjoy writing? Why?
I particularly enjoyed writing the diary entries for a character named Celestine, who was faithfully keep her diary in the early 1940s. She was a southern woman and definitely of her time and place. It was fun to try to get into her head:
Diary of Celestine Duffy Hargett, September 7, 1941
We met Johnny's new bride, Irene today. Johnny calls her Renny and she says she'd like us to call her that, too. She is a beautiful child. And that is what she is; she is a child. So is Johnny for that matter. I wonder if she knows what she has got herself into. Johnny is my husband's only brother and I love him, I truly do. But I can't make out what kind of husband he'll turn out to be. I expect not a very good one. I blame his mama since she doted on him right much and allowed him to skate by on near 'bout everything. Now he's grown tall, but not so much grown up. Maybe it's 'cause he's such a good-looking boy, but he has a very high opinion of himself and is bad to get aggrieved and pout or act out when he doesn't get his way about every little thing. I fear there will be some rough road ahead for these two young ones.
What scene was the hardest to write? Why?
The book deals with domestic abuse. This is a difficult subject for me since several women I know and care about are, or have been, in abusive relationships. It's a frustrating and heart rending thing to stand by, powerless to do anything to help stop the cycle. I found it difficult to write about.
In this scene Sophreena accompanies her friend, Beth when she goes back to her house for the first time after her abusive husband has been murdered:
Her hands were shaking and she had to make several tries to get the key into the lock. When she finally pushed the door open she backed away as if afraid to go in. I brushed past her and stepped inside. Everything was tidy, obsessively so.
Beth followed me in then looked around as if she'd stumbled into an alien land. Maybe it was. "We built a life here," she said, her voice dreamy. "I thought it was going to be a good life. For a long time I thought that." She faced me, her eyes narrowing. "Sophreena, will I ever get myself back?"
Who would you cast in the role of your characters if your book were optioned for a movie?
I think Zooey Dechanel would be a good Sophreena. She has that ability to carry off nerdy, smart and pretty all at the same time. The adorkable thing.
For Esme it would have to be Alfre Woodard. She's the definitive strong woman.
If you could have given your characters one piece of advice before the opening pages of the book, what would it be and why?
I'd say both Sophreena and Esme need to be more willing to take chances in their relationships. They're both, by nature and by experience, skeptics. Which, of course, is what makes them good investigators, so I doubt they'd heed my advice.
What are you currently working on? What other releases do you have planned for 2014?
I'm working on the third book in the Family History Mystery series, which will be released in 2015. And I'm working on a couple of short stories right now that I hope to find a home for this year.
Where can readers get in touch with you?
They can contact me through my website BrynnBonner.com or directly at brynnbonner@gmail.com. I love to hear from readers.
Thanks for blogging at HJ!
GIVEAWAY:

2 print copies of DEATH IN REEL TIME
To enter Giveaway: Please complete the Rafflecopter form and post a comment this Q:

I'm wondering how far people would be inclined to go to "sanitize" their family histories. If you found out your great-grandfather was convicted of some heinous crime, would you want this included in the family history or would you choose to omit him altogether? How about some lesser shortcomings? Who is your most notorious ancestor?
Excerpt:
There is a scene where Sophreena and Esme visit the site where a supposed accidental death took place. I liked writing that scene because I got a good picture of it in my mind. Here's a little of that passage (with a spoiler edited out):
[Esme] made a sweeping gesture of the picturesque scene. Water tumbled over the rocks, some smooth, some craggy, that formed a stepping-stone path out almost to the middle of the river. The trees along the far bank were all decked out in autumn oranges, and golds; dying shafts of sunlight the color of the inside of a lemon muted it all and gave it a faded soft-focus look. The river was fast moving and the susurration of water sluicing around rock should have been a soothing sound, but instead it seemed an ominous sound track to the story we had burned into our brains….The bleak skeleton of the [railroad] trestle silhouetted against the dying light of the sky seemed to harbinger despair and ruin to anyone who came close.
About the book:
A killer makes his final cut. . . .
If there's one thing genealogists Sophreena McClure and Esme Sabatier have learned, it's that every family has a black sheep— sometimes a whole flock of them. Their new client, Olivia Clement, is hoping to uncover the truth about her ne'er-do-well father, who disappeared before she was born. But Sophreena and Esme have barely begun delving into Olivia's past when a present-day murder interrupts their schedule.
Someone has decided to prune the Clement family tree by getting rid of Olivia's domineering son-in-law, Blaine Branch. Even without Esme's psychic gift, it was easy to sense the tension between Blaine and his put-upon wife, Beth. Suspicion quickly falls on a young filmmaker and family friend who's creating a documentary about their small town. Yet Soph and Esme become convinced someone else wanted to edit Blaine out, permanently. Buried deep in dusty boxes of memorabilia and 1940s film reels are vital clues, but it will take all of Sophreena's deductive skill to expose the truth—before another victim fades to black.