Today it is my pleasure to welcome romance author 

Shiloh Walker

to HJ!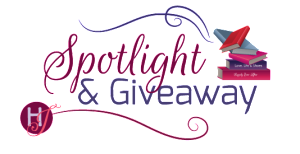 Hi Shiloh, welcome 🙂
If you were written about in the newspaper, on the front page what would the headline say? Why?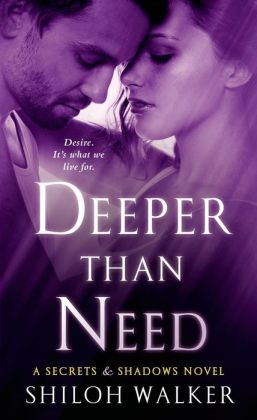 Local writer builds 100 foot wall around her property discourage visitors… "They kept interfering when I was trying to make sex happen and kill people…" she tells local media.
Are you a plotter or a panster? Tell us a little bit about your writing process.
By nature? I'm panster. When it comes to romantic suspense, I tend to try and plot the story/stories out more, though, because those plots tend to be multi-layered and it's a little easier if I don't just jumped from point A and hope I make it point Z.
My process? Ah…that sounds so organized, which I'm not. My process is probably findng point A. Then somewhere off in the distance, I see point D, and I feel my way toward there and I know where points L & R should be, so I heard there, and keep making my forward until I get to Z, because I know where that should be.
It's not a typical process maybe, but it works for me.
Let's talk about your newest release: Deeper Than Need
If you had to summarize the book for the readers here…
Can I summarize the series? Three very messed up heroes, a messed-up town, the kind of love that haunts you, and hopefully some twists you don't see coming.
And it all starts when the hero & heroine of the first book, DEEPER THAN NEED, find a body buried under the floorboards of an old house.
Please tell us about the characters in your book
Noah…he was an interesting, and complicated, guy to write. He's a recovering alcoholic. He used to be a youth minister and now he's taken over his dad's handyman business. Which is what lands him in his current mess…he's doing the rehab on the house for Trinity, the heroine of the book. For the first time in forever, his world isn't gray anymore but it's a complication he isn't quite sure he can handle.
She's not really looking for romance–Trinity moved to Madison to start life over. Her former lover had thrown her into a nightmare and she came through that and all she wants is a fresh start. Meeting Noah has her either lying awake at night thinking about him…or she's asleep dreaming about him.
Both of them have too many complications going on, and that's before they find the body.
As you wrote your protagonist was there anything about them that surprised you?
I can't really answer that question. It's too complicated to do without giving spoilers.
What scene did you most enjoy writing? Why?
Which Noah finally talks her into going out on a date. Why…? It was fun.
"I have to tell you something."

"If you try to back out of the date now, you're going to see a grown man cry. I'm warning you." His hand rested low on her hip, kneading her flesh, and it was just another little thing that seemed to be pushing her closer and closer to the edge.

A breathless chuckle escaped her and she shook her head. "No . . . no. I'm not backing out of the date. After all, I have to find out just what your sordid secrets are."

Slowly, she lifted her head and looked up at him. "I have to say this, though. I really wonder where in the world a preacher learned to kiss like that."

The grin that lit his face held so much promise and heat, Trinity felt her heart stutter in her chest.
What scene was the hardest to write? Why?
When the body was found. It was tricky to do it without making it too graphic, but still getting the right feel, and conveying Noah's foreboding. It's connected, you see, to the spiral that pushed him down a bad road.
He didn't want to look, either.

But he couldn't look away. Nothing could make him look away from the odd, almost mannequin-like display stretched out on the dirt floor. It's not real, some part of him thought. It couldn't be real.
Who would you cast in the role of your characters if your book were optioned for a movie?
Oh…I hate this question. Ah, I don't know. I think maybe Reese Witherspoon for Trinity. Josh Holloway for Noah?
If you could have given your characters one piece of advice before the opening pages of the book, what would it be and why?
Stop letting the past drag you down.
What are you currently working on? What other releases do you have planned for 2014?
I'm doing the third contemporary in my Barnes brother series, plus working on my UF series I write as J.C. Daniels. And I have some cool romantic suspense news, but I'm sorta paranoid about that sort of thing and I won't talk about it until I have real details.
Where can readers get in touch with you?
my website is shilohwalker.com or they can find me on twitter. I'm @shilohwalker And facebook http://www.facebook.com/AuthorShilohWalker
Thanks for blogging at HJ!
GIVEAWAY:

2 print copies of DEEPER THAN NEED
To enter Giveaway: Please complete the Rafflecopter form and post a comment to this Q:

So Trinity and Noah end up finding a body in the house, which I think has got to be pretty up there for unpleasant surprises during a house rehab. Can you think of some other things you wouldn't want to find?
Excerpt:
Noah couldn't help it. While she was still laughing at him, he closed his mouth over hers. The need that had tormented him for so long threatened to drive him insane and all he wanted was to lose himself in her.
Spreading his hand out over the small of her back, he fisted the other in the golden silk of her hair as her laughter faded away and her mouth opened for him.
There was hunger here . . . and need. It would be easy, he realized. Too easy to get lost in her. In the sweetness of her kiss, the warm strength of her body.
She was lean and limber against him, all those curves pressed tight against him. He had to fight the urge to let his hands roam over all her, to learn every single inch, to learn her by touch, by sight, by taste. His cock pulsed against her belly and she kept moving against him. He had an overwhelming need to pin her against the nearest flat surface and just rock against her until he exploded.
Her chest moved in ragged, uneasy bursts against his own. The soft, sweet curve of her breasts pressed against him as she leaned in, wrapping her arms around his neck. The tight, hard points of her nipples scraped against him and he thought he was going to go out of his mind. A whole new sort of temptation—one he hadn't had to deal with before. Not like this. Never like this, because he was pretty certain he hadn't ever wanted like this . . .
All because of a kiss.
Her tongue moved against his, stroking along the curve of his lip before venturing into his mouth, and Noah felt the muscles in his legs start to tremble. On a ragged breath, he tore away from her and pressed his brow to hers.
"So. Again, I think I've made my case pretty clear. A date isn't a bad idea. Does tomorrow at eight work for you?"
"Eight." Her breath came out in a hitchy little start that drove him insane and her hands slid to his shoulders, kneading the skin there, her nails biting into his flesh in a way that drove him nuts. He wanted, needed, so much more.
Instead of giving in, he dipped his head and buried it against her neck.
"So you'll go out with me?" he asked. Since he was there and since she smelled so very good, he rubbed his lips against her skin. Nice. Soft. She shivered when he opened his mouth and raked his teeth down her skin.
She groaned and leaned against him, baring her neck to him.
"So just to be clear, then," he murmured. "We're giving this a shot. Right?"
She swallowed. "Right."
"Good. Because I really need to do this . . . one more time."
"Do what . . . ?"
"This." He reached up and cupped her face, fingers spread wide as he angled her head back. "Just this . . . but just this once. Just once more."
"Why only once?" she whispered as he slanted his mouth over hers.
"Because if I do it more than once, I think I'll lose my mind."
Book Info
Time heals all wounds.
Eager to put a dark, troubled past behind her, Trinity Ewing buys an old house that will make the perfect refuge for her and her young son once renovations are complete. The last thing on her mind is finding someone new…but the contractor she's hired is an irresistible distraction—and Trinity can't help but fantasize about all the business they could be doing behind closed doors.
So does one man's touch.
Noah Benningfield thought he'd put his demons behind him. But the moment he lays eyes on Trinity, the temptation he feels is too powerful to deny. Soon the attraction between them explodes into something neither of them could have imagined. But their desire will be put to the test when a shocking local murder has them dodging danger at every turn. Can the beautiful and damaged Trinity trust someone like Noah, whose own past is as haunted as her own? The only thing she knows for sure is that she can't live without a man who makes her feel this good—over and over again…in Deeper Than Need by Shiloh Walker.