Today it is my pleasure to Welcome author
Sophia Henry
to HJ!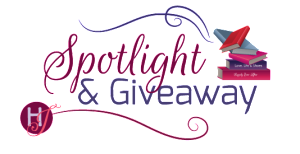 The debut of Sophia Henry's red-hot Detroit Pilots series introduces a hockey team full of complicated men who fight for love.
Please summarize the book for the readers here: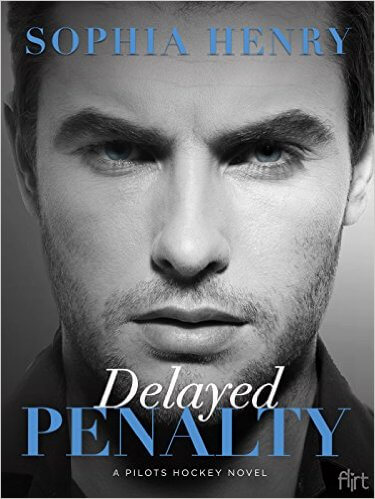 Delayed Penalty is about Auden, a college student scrambling for extra money when she loses a scholarship after being cut from her University's soccer team. Her grandfather sets her up with a short term job translating for Aleksandr Varenkov, a Russian minor league hockey player. After a rocky start, Aleksandr makes it clear he wants more then just her translating services. Sparks fly, but constant travel is the nature of Aleksandr's job, and Auden can't handle in a guy who's always leaving her. But the time they spend together allows Aleksandr to chip away at the glacier of grief she's built up, and Auden has to decide if she can finally put the ingrained insecurities from her tragic past on ice to take a shot on a future with him.
Since Delayed Penalty is told from the heroine's POV, there isn't much on-ice action. I'm a hardcore hockey fan, but writing game play-by-play isn't my style. My goal is to create an emotionally-charged, character-driven novel, where the heroine starts in a rough place and ends in a better one from what she's learned having the hero in her life. That's my personal interpretation of being a "New Adult." I wanted that journey to be the focal point of the novel.

Please share the opening lines of this book:
When you're twenty years old, there's nothing music and a drink can't cure.
At least that was my best friend's response when I told her I'd been cut from Central State's women's soccer team that morning.
The overzealous stylings of two drunk chicks bellowing "It's Raining Men" wafted through the air, and I'd just received my vodka club from the bartender, so why did it still feel like someone scratched my heart out with a serrated shovel?
Please share a few Fun facts about this book…
In the opening scene, the characters are in a bar in Windsor, Ontario (Canada). When I was a teenager, it was a huge deal to go to bars in Canada before you turned 21, because drinking in Windsor is legal at 19. That was before you needed passports or enhanced licenses to cross the border. And yes, I celebrated my 19th birthday over there. 😉
There is a local debate between Detroiters over which restaurant makes the best Coney Dog in the city. The candidates, American Coney Island and Lafayette Coney Island, are in the same building with a shared wall. If you ever find yourself in Downtown Detroit looking for grub options, I suggest you give them a try. You'll have to read the book to find out which one I choose.
The premise of the book was inspired by real life. I grew up watching the first all-Russian unit to play together in the NHL; the Russian Five— Sergei Fedorov, Slava Kozlov, Igor Larionov, Slava Fetisov and Vladimir Konstantinov. I wanted to be a Russian interpreter so badly. But the university I chose only had two years of Russian, so I couldn't master the language unless I transferred. The spark from that dream lit the flame for this story.
If your book was optioned for a movie, what scene would you use for the audition of the main characters and why?
The prankster in me would love to use the scene where Auden walks into the Pilots locker room for the first time, because the smell of a locker room full of sweat-soaked hockey gear the players removed after a game or practice is disgusting. I'd like to see the range of the actress. 😉
But seriously, I'd pick the scene where Aleksandr tells Auden he loves her. Because there are so many emotions going on. Surprise, fear, confusion, adoration. Auden always fears the worst, even when things are going great, because that's all she's known. She's constantly waiting for the other shoe to drop, so why would she act any different about falling in love?
Snippet:
I scanned a playground, confused at why he'd brought me to Kerby Field.
"This was where I realized that you were the most amazing, kind, funny, intelligent, and sexy woman I'd ever met," he told me before I could question his destination decision. "You were so vulnerable, so honest."
"So psycho," I interrupted in English. I didn't know the Russian word for psycho.
"It wasn't psycho. It was pain, Audushka, real pain. I knew where it was coming from." He knelt in front of me and slid his palm over my cheek, his thumbs rubbing my temples, his fingers weaving into my hair. "Everything changed for me after that soccer game. I knew I'd fallen in love with you."
"What?" I gasped, the L-word taking the breath from me.
"I told you that after my parents died I had nothing left but hockey. That's not true anymore. I have you now. Everything I do and everything I am is all for you, Audushka." His eyes blazed with the blue of deep ocean waters. "I am so in love with you. I love you."
Aleksandr's declaration slapped me across the face.
My response was automatic, because you shouldn't lie after something slaps you across the face. By that time, you've already gotten the worst of it.
"I love you, too." I'd never felt more real, more exposed, or more vulnerable.
Aleksandr leaned into me, kissing my face, cheeks, eyelids over and over, before settling on my lips. He pressed with an intensity that had become increasingly harder to contain.
"Can I get something out on the table, since you officially love me and all?" I asked, pulling back breathlessly. Leave it to me to open my mouth, quite possibly ruining the best moment of my life by bringing up the past.
What do you want people to take away from reading this book?
Being a new adult is a crazy, confusing, amazing time. We don't magically turn into an adult once we hit eighteen. We don't know it all. We don't make the best decisions. We still jump to conclusions and stick to what we think is right. But that's all part of growing up, the journey to adulthood.
We want the love story, the happily ever after, but we never really get there until we learn to love ourselves and come to terms with who we are first. Get an education. Make good friends. Have a career and hobbies. Cut your family some slack. Be with someone who enhances you and makes you a better person. Strong men need strong women – and vice versa. Have a life outside of your relationship.
What are you currently working on? What other releases do you have planned for 2015?
I'm working on POWER PLAY, Book Two in the Pilots Hockey series, which is due out in February 2016.

Thanks for blogging at HJ!
Giveaway:

Ebook: Delayed Penalty: A Pilots Hockey (Via Amazon / B&N)
To enter Giveaway: Please complete the Rafflecopter form and Post a comment to this Q:

I set the Pilots Hockey series in Detroit because it's my hometown, and I'm proud of where I'm from. I try to use authentic places and landmarks. What do you love about your hometown? If someone visited, what is the must-see attraction? And why?
Book Info:
Auden Berezin is used to losing people: her father, her mother, her first love. Now, just when she believes those childhood wounds are finally healing, she loses something else: the soccer scholarship that was her ticket to college. Scrambling to earn tuition money, she's relieved to find a gig translating for a Russian minor-league hockey player—until she realizes that he's the same dangerously sexy jerk who propositioned her at the bar the night before.
Equal parts muscle and scar tissue, Aleksandr Varenkov knows about trauma. Maybe that's what draws him to Auden. He also lost his family too young, and he channeled the pain into his passions: first hockey, then vodka and women. But all that seems to just melt away the instant he kisses Auden and feels a jolt of desire as sudden and surprising as a hard check on the ice.
After everything she's been through, Auden can't bring herself to trust any man, let alone a hot-headed puck jockey with a bad reputation. Aleksandr just hopes she'll give him a chance—long enough to prove he's finally met the one who makes him want to change.


Meet the Author: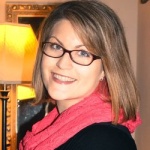 Sophia Henry, a proud Detroit native, fell in love with reading, writing and hockey all before she became a teenager. She did not, however, fall in love with snow. So after graduating with an English degree from Central Michigan University, she moved to the warmth of North Carolina for the remainder of her winters.
She spends her days writing books featuring hot, hockey-playing heroes. When she's not writing, she's chasing her two high-energy sons, reading, watching her beloved Detroit Red Wings and rocking out at concerts with her husband.
Website: www.SophiaHenry.com
Twitter: www.Twitter.com/SophiaHenry313
Facebook (Friend Me): www.Facebook.com/SophiaHenry313
Facebook (Like Me): https://www.Facebook.com/SophiaHenryAuthor
Instagram: www.Instagram.com/SophiaHenry313
Pinterest: www.Pinterest.com/SophiaHenry313