Today it is my pleasure to Welcome author
Sabrina Sol
to HJ!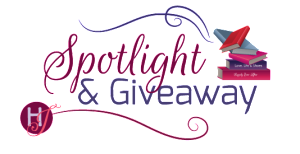 Hi Sabrina and welcome to HJ! We're so excited to chat with you about your new release, Delicious Satisfaction

!


Hola! Hello friends! I'm so excited to back.

Please summarize the book for the readers here: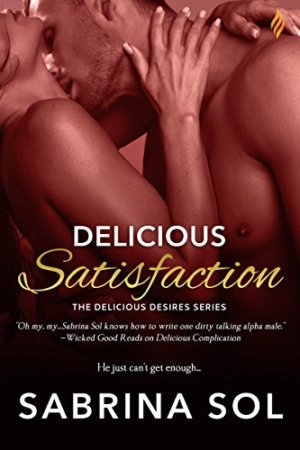 Puerto Rican star chef finally finds the satisfaction she's been craving in the bedroom with her brother's Mexican-American attorney.
What's your favorite line(s) from the book?:
I have so many! But I'll share two here:
"Oh, my sweet Alexa. I'm not looking for a onetime hookup. I've waited too damned long for you. One time won't nearly be enough."

She thought about it for a beat. "I'm not like the other women you're used to."
"I'm counting on it," he said in an instant.
When you sat down to start this book, what was the biggest challenge you faced? What were you most excited about?
My biggest challenge in writing this book was the backstory between Alexa and Dante. I knew they had to have a past because Dante was her brother's college roommate. It just took me a while to figure out how complicated their past should be.
Honestly, I was most excited about writing the sex scenes! In order for Dante to be a real match for the feisty Alexa, I knew he had to be, um, assertive in the bedroom. Their sex scenes are definitely a notch above — in terms of heat level — of what I've written before. There's even a sex scene involving food. My first!
Please tell us a little about the characters in your book. As you wrote your protagonist was there anything about them that surprised you?
Based on her scenes in the previous books, I already knew going in that Alexa was a star in terms of her career but that she couldn't catch a break in the love department. I thought that maybe it was just a case of bad luck in choosing the wrong guys. But as I wrote more scenes with Dante, I began to realize that it was really just a defense mechanism — her way of shielding herself from true heartbreak.
What have you learned about your own writing process/you as an author while writing this book?
This book took longer to write than the others in the series. One of the reasons why is that I had a lot going on with my day job and family and it was just hard to get in the mindset to write. But I had a deadline to meet so eventually I forced myself to write every day — even if all I got on the page was 100 words. Then the process took over and I was able to finish. This experience taught me that I need to set daily and weekly goals for my writing and that even a few words a day is better than none at all.

The First kiss…
Technically, their first kiss happened years before. But here's a peek at their first kiss in the book:
"Dante," she said in a whisper that sounded more like a plea.

In one swift movement, he twisted her around to face him and then guided her backward until they were both lying on the couch. His body covered hers, and she instinctively wrapped her legs around his hips. He grabbed her wrists and pinned them next to her ears. Dante groaned before
capturing her mouth for a greedy kiss. She opened, her need to devour him just as strong. And when their tongues found each other, she whimpered with relief.

He kissed her thoroughly and expertly, never once loosening his grip on her wrists. Not being able to touch him both killed and thrilled her. He had total control. Why did she like that?
Did any scene have you crying or laughing (or blushing) while writing it?
There's a scene that takes place toward the end of the book where Alexa goes shopping with her very pregnant soon-to-be sister-in-law Daisy. Although it gets very emotional toward the end, the beginning is light and fun as it shows Alexa out of her element when it comes to all things babies. I laughed a couple of times writing it.
"So what exactly are these for again?"

Alexa held up a box holding about a dozen circular pads.

Daisy glanced up. "They go inside your bra in case you start leaking breast milk."

Her stomach dropped. The more she learned about pregnancy, the more she was convinced it sounded like the worst thing a woman could do to her body. "Oh my God. Your breasts are going to leak? Like, forever?"
If your book was optioned for a movie, what scene would you use for the audition of the main characters?
Because Dante and Alexa's shared past is so integral to the story, I think it would be important for the audition scene to be one that shows that their connection and chemistry from before is still strong. The audience needs to believe that there is a reason why they can't stay away from each other. So here's a snippet of the scene I'd use for the audition:
Dante reached out to hold her face. "We could've made it work, Alexa. But you didn't trust in me. You didn't trust us."

She closed her eyes, fighting back the tears that threatened to expose her crumbling resolve. Her throat tightened and she couldn't respond, even if she knew what to say.

"Trust us now," he whispered just before his mouth covered hers. Her palms flattened against his chest in an earnest attempt to push him off. Instead, all she could do was shudder as his tongue broke through the seam between her lips. Her thoughts jumbled. Her knees weakened. One
of his hands slipped between them and cupped her breast through her chef's coat. In that moment she hated her coat, hated that its thick fabric was getting in the way of feeling his touch on her bare skin.

The kiss became more fervent, and she forgot that she wasn't supposed to let him know how
much she enjoyed being claimed by him.
Readers should read this book….
if they're craving a HOT, fun, quickie foodie romance!

What are you currently working on? Do you have any are up-coming releases?
I don't have any releases scheduled right now because I'm working on a new series. I can't share too much about it except that it centers on three brothers in a politically powerful Los Angeles family. Think the Mexican-American Kennedys. I"m very excited about it!
Thanks for blogging at HJ!
Giveaway:

To celebrate the release of the third book in the Delicious Desires series, I'm giving away a digital copy of either (winner's choice) Delicious Temptation (book #1) or Delicious Complication (book #2) AND a $10 Amazon gift card.
To enter Giveaway: Please complete the Rafflecopter form and Post a comment to this Q:

Food is a main character in all three books in the Delicious Desires series. I loved being able to share some of my most favorite Latin dishes and desserts with readers. While some readers let me know that they too loved the same foods, others had never heard of them before but were now curious to try them. I'd like to know if any of you have ever tried a new food solely based on a description you read in a fictional book?
Excerpt from Delicious Satisfaction:
Here's a little more of their first kiss scene:
"Thank you for the offer, but no way are you giving me a back rub."

"It's just a massage, Alexa," he said with a smirk. "Or do you not think you can handle it? I know I can."

A challenge had been issued—triggering the reaction to prove him wrong. He knew her so well.

"I can totally handle it," she said as she scooted her ass to the edge of the couch and turned around.

He sighed. "That's not going to work. Stop being silly and let me do this right." His hands gripped her arms, and he pulled her closer to him as he sank back into the corner of the couch and positioned her between his legs. "There. That's better."

It was better. It was also dangerous.

Her heart raced when his fingers rested on the tops of her shoulders. Gently, he began to squeeze and knead the taut muscles and nerves. His touch burned through the thin fabric of her T-shirt, and she swallowed her breath.

"You are tight," he murmured as he spread his fingers up and down her arms and then back up to her shoulders.

It felt good. No, better than good. So much better than good.

"Mmm," she mumbled.

"Just relax. Let all the tension melt away."

She closed her eyes and leaned farther back until she was totally resting against his broad chest. With one deep breath, she inhaled his scent: woodsy, clean, manly. Her skin heated up a million degrees in response. He deepened the pressure, and she melted even more.

"Oh, yes," she moaned at the mix of pleasure and pain.

His expert fingers worked the tightness steadily, and it began to dissolve into desire. It had been so long since he'd touched her like this. God, it felt amazing.

"Just like that," she said on a sigh. "Please. Don't stop."

She felt him move behind her until his breath was hot against her ear. "Jesus Christ, Alexa," he rasped.

A hardness poked against her hip, and she realized she wasn't the only one on fire. Her hands moved from her own lap to his thighs, and she dug into the fabric of his pants. His breathing became more ragged, and she knew this was no longer just a massage.

He slid his fingers down her arms again, but this time they brushed the sides of her breasts. Her own breath hitched, and her nipples pebbled in response.

That was it. She was gone.

So much for impulse control.
Excerpts. © Reprinted by permission. All rights reserved.
Book Info:
As LA's hottest up-and-coming chef, Alexa Montoya is known for her ruby red lipstick, award-winning arroz con pollo and a penchant for falling for the wrong kind of men. And when a confrontation with a loser ex-boyfriend lands her in some legal trouble, she's forced to call her long-time friend, Dante Perez, to bail her out. Only this time, Dante seems different, somehow. More gorgeous, more sexy, more…mouthwateringly irresistible. Suddenly she's tempted to give the lawyer much more than a simple thank you…
Dante is tired of seeing Alexa with guys who only know how to steal her money and break her heart. He's watched–and waited for–her long enough. Helping with her legal situation will finally give him a chance to win her over for good. His plan? He'll seduce her into finally believing that there's something deliciously right between them…
Despite their chemistry, Alexa can't trust that Dante won't leave. But Dante knows how to win a case. And he'll do whatever it takes to convince Alexa that she'll always leave him hungry for more…
Meet the Author: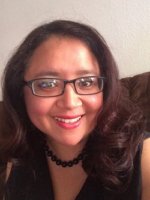 Sabrina Sol is the chica who loves love. She writes steamy romance stories featuring smart and sexy Latinas in search of their Happily Ever Afters. She lives in Southern California with her husband, three kids, two Beagles and one Bulldog, and is part of a larger, extended Mexican family whose members are NOT the source of inspiration for her characters. Or so she tells them.
Website | Facebook | Twitter |