Today it is my pleasure to Welcome author
Marie Force
to HJ!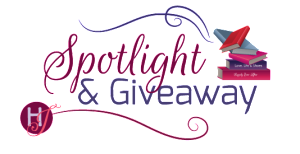 Hi Marie and welcome to HJ! We're so excited to chat with you about your new release, Desire After Dark!
What inspired you to write the Gansett Island Series?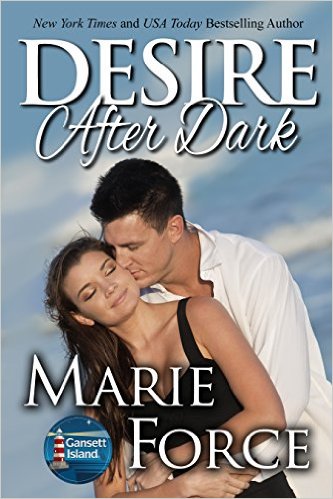 Gansett was inspired by my love of Block Island, a tiny island off the southern coast of my home state of Rhode Island. Block Island has played a big role in my life, and I've spent a lot of time there, starting when I was a kid on my parents' boat, through a college romance that involved the island, to ten years of summer vacations there with my family and our closest friends. There's something magical about that island, and I hope I've brought that special feeling to the series over the last five years since Maid for Love debuted.

What is the central theme of this Series? How are the characters linked?
The central theme is about the McCarthy family and their friends, who live and work and love on this remote island. I love the idea that once the last ferry of the day departs, everyone who's there is staying, and they're all in it together until the next morning. There's a true sense of community on the island, of supporting each other through life's ups and downs. The circle of friends widens with every new book, and I'm always finding ways to bring new characters to the island while writing more story for past characters. The couple in Maid for Love has new story in every book, which is something the readers love. Some of the other things the readers love about the series are the girls' nights out that are ALWAYS crashed by the guys, who can't seem to help themselves, pranks between the guys and girls, the way everyone comes together in hard times and celebrates like the world is ending during the good times. They love the parents, Big Mac and Linda McCarthy, as well as the soothsaying cab driver-land baron Ned Saunders, who always knows a little TOO much about what's happening on the island. It's a really fun series to write (and read, or so I'm told) and I hope to continue writing it for many years to come.

Please share a few Fun facts about this book…
There are no traffic lights on Gansett Island
There is very spotty Wi-fi on Gansett Island
When the ferries stop running due to weather, beer is one of the first things to run out, followed by cash in the ATMs.
The island's summer population is ten times that of the off-season.
There's something in the water on this island—just about everyone who comes to Gansett Island finds true love!
Please tell us a little about the characters in your book Desire After Dark. As you wrote your protagonists was there anything about them that surprised you?
I loved writing Desire After Dark, book 15 in the series. The main characters are Tobias "Slim" Jackson and Erin Barton. As the island's number one pilot, Slim is a series regular and a longtime reader favorite. He's close friends with the McCarthy family, but until Desire and the last couple of books before it when he meets Erin, we haven't really gotten to know him very well. Erin has come to Gansett Island at the behest of her friend, Jenny Wilks Martinez, the former lighthouse keeper. When Jenny moves in with her new love, an opening in the lighthouse brings Erin to the island. Jenny and Erin share a tragic past—Jenny's fiancé Toby was killed in 9/11, and Toby was Erin's twin brother. Her life has been on "stall" since that awful day, and when she comes to Gansett, she finds a whole new start with Jenny and her tribe of friends as well as the sexy pilot who comes to her rescue on a dark island road—and who also happens to share her late brother's name. So many things about these characters surprised me as I was writing their story, such as Erin's deep-seated fear of flying and her obsessive-compulsive disorder, both having arisen after her brother's death. Slim is not without a past of his own, and watching these two realize what they've found together was really fun and sweet and SEXY!
What do you want people to take away from reading this book?
From what my readers tell me, they come away from the latest Gansett Island book feeling as if they have caught up with old friends and made some new ones. I hope Gansett Island readers will see that families are still "functional" despite what the media would have us believe and that real friends are there for each other in good times and bad. I hope readers laugh (a lot) reading these books and maybe wipe away an occasional tear (but not TOO many). I always hope they leave the island wanting MORE of the people who live there.
What are you currently working on? What other releases do you have planned for 2016?
Right now I'm writing Ravenous, book 5 in the Quantum series that I hope to have out late summer/early autumn, and I'm making plans for Fatal book 11, Fatal Threat, which will be out next year. I also hope to have another story in my Vermont series out later this year.

Thanks for blogging at HJ!
Giveaway:

I'm offering a Gansett Island prize pack with a $25 gift card, a signed copy of Desire After Dark and Gansett Island swag!
To enter Giveaway: Please complete the Rafflecopter form and Post a comment to this Q: I realize it's a lot to take on a series at book 15, but how likely are you to try out Gansett after reading more about it?
And here's a tip: Book 1, Maid for Love, is FREE! So you can try it risk-free and see if you too get hooked on the McCarthys and their friends. 🙂
Excerpt from Desire After Dark:
Morning."
A shiver of sensation traveled down her backbone. "Morning."
"You forgot to kick me out last night."
"So I did. You were tired after flying all day. I didn't have the heart to kick you out."
"That's awfully nice of you to say since you haven't even let me buy you dinner yet."
Erin gave his belly a playful poke with her elbow. "I'm beginning to think this dinner date is never going to happen."
"Oh, it's happening. Tonight, in fact."
"I have plans tonight." She poured two cups of coffee. "How do you like it?"
"Black is good."
With his hands on her hips, he turned her to face him. "What are these plans of which you speak?"
She handed him the mug and looked up at him, dazzled by his gorgeous face, the warm brown eyes, the sleep-ruffled hair, the scruff on his jaw and the lips that had kissed her so tenderly the night before. "Alex and Jenny are having everyone over."
"Then we'll do dinner tomorrow night, yes?"
"Sure, but I'll believe it when I see it." Erin loved to goad him, something she'd never felt comfortable doing with other men. But Slim was nothing if not comfortable to be around.
His eyes lit up with amusement as he took a drink of coffee. "I believe you're underestimating me."
"Would I do that?"
"Yes, I believe you would. But that's okay. I do my best work when the expectations are low."
Excerpt. © Reprinted by permission. All rights reserved.

Book Info:
Tobias "Slim" Jackson has the perfect life as a pilot on Gansett Island in the summer and in Florida in the winter. He's happiest when he's in the air, or at least that was the case before last summer when he met Erin Barton, Gansett Island's newest lighthouse keeper. Now he can't seem to find his usual enthusiasm for flying, winter in the sunny South or anything that doesn't include her.
Erin has been stuck on pause since she lost her twin brother. She'll tell you herself that her life has been a hot mess since Toby died. After dropping out of law school, she's flitted from one pointless job to another, existing rather than truly living. Then she comes to Gansett Island to take over as the new lighthouse keeper and meets Slim, who happens to share her beloved brother's first name. That small coincidence is enough to convince Erin that she needs to spend more time with the dashing pilot—except for the fact that he's spending the winter more than a thousand miles from her.
Now Slim's come home to Gansett for the holidays and to hopefully pick up where he left off with Erin. He's got twelve days before he's due back in Florida to finish out the remainder of his winter obligations. A lot can happen in twelve days, but will it be enough to convince Erin that it's time to start truly living again? Read Slim and Erin's story and catch up with the rest of the Gansett Island cast in Desire After Dark!
Book Links:
Kindle US  |  iBooks  |  Nook  |  Kobo  |  Google  |  Kindle CA  |  Kindle UK  |  Kindle AU


Meet the Author: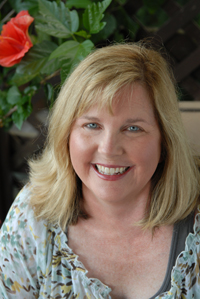 Marie Force is the New York Times bestselling author of 50 contemporary romances, including the Gansett Island Series, which has sold more than 2.3 million books, and the Fatal Series from Harlequin Books, which has sold more than 1.2 million books. In addition, she is the author of the Green Mountain Series as well as the new erotic romance Quantum Series, written under the slightly modified name of M.S. Force.
Her goals in life are simple—to finish raising two happy, healthy, productive young adults, to keep writing books for as long as she possibly can and to never be on a flight that makes the news.