Today it is my pleasure to welcome romance author 

Ella Quinn

to HJ!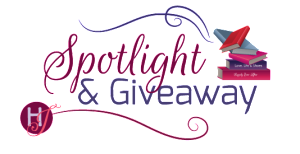 Hi Ella, Welcome to HJ!
Hi to you!! I'm so thrilled to be here. Thank you for inviting me.
If someone wrote a biography about you, what do you think the title of the book should be?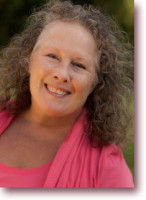 She Did it Her Way
Why?
Mostly because I have. Were she still alive, my mother would tell you my first sentence was "Me do." In Kindergarten, I defended a boy falsely accused of a playground incident to the teacher. In 3d grade I was in Morocco and as we were boarding the boat to Gibraltar, I tried to stop the sheep herder from using his whip. I took my senior year of high school in three months and went on to college. I joined the Army in 1975 when women made up only 2% of the force. The list goes on.
Which of your prior characters would you most/least likely invite to dinner and why?
Lord Travenor from The Seduction of Lady Phoebe. His manners were extremely poor, and his conversation lacking.
Let's talk about your newest release: Desiring Lady Caro
If you had to summarize the book for the readers here…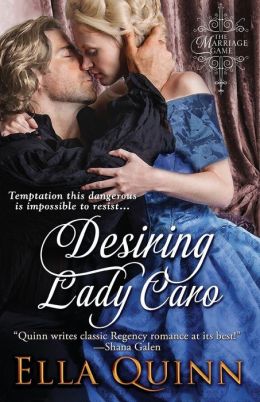 I think the blurb does a splendid job doing that. So here it is.
Haunted by her past, Lady Caroline Martindale fled England for the solace of her godmother's palazzo in Venice. But if Caro was hoping to escape the charms of marriage-minded men, she's come to the wrong place. And she'll resort to extreme measures to spurn the advances of a dangerously determined Venetian marquis…
Though most of his friends have married off, Gervais, Earl of Huntley, remains bent on eluding the parson's mousetrap. But his convictions begin to falter when he arrives in Venice and meets his match in the alluring Lady Caro. What began as a hastily concocted lie to save her from the marquis may become a chance for them both to relinquish their fear—and embrace what they can no longer deny…
Please tell us about the characters in your book.
Caro is charming, beautiful, and refuses to have anything to do with men. She has decided against marriage and has devoted herself to a local orphanage. Although she was originally sent to her godmother in Venice to recover from a brutal attack, she has instead used it to hide from the rest of life.
Huntley is the heir of a marquis. As his father is still alive, he sees no pressing reason to wed. He has several siblings, and is devoted to his family He's never found a woman he thinks he could spend his life with, and had just about decided to let him mother make the choice for him. Before that happens, he decides to make his Grand Tour and visit his Aunt Horatia in Venice.
As you wrote your protagonist was there anything about them that surprised you?
She would not talk to me. I was on my 4th or 5th draft, and up to chapter four it was still mostly in his POV. Finally, I had to start playing around with the scenes she finally began to open up.
Character wise, I was surprised at how strong she really was when she began to get her confidence back.
What scene did you most enjoy writing? Why?
The one where Huntley follows Caro up the stairs at the inn. That was the first scene of the book that came to me, and I laughed the whole time I was writing it.
Four hours later, they arrived at the inn to find the landlord and his wife waiting for them. Huntley followed Lady Caroline Martindale up the narrow stairs of the inn. Unable to resist, he struggled to keep a smile off his face as he enjoyed the view of her lush derrière and reflected on how nicely it would fit in his hands.
She glanced back over her shoulder and glared. He widened his eyes, giving her the most innocent look he possessed.
What scene was the hardest to write? Why?
The first love scene. Caro had been so wounded.
When he'd kissed her the last time she'd had a bad dream, it had helped. Could he help with the rest of it? Her chest tightened in fear as she gazed up at him. His face was calm, his eyes reflected his concern. Most importantly, Caro knew that if she said no, he would stop. "I'll try."
He touched his lips to her hair. "When you're ready."
Closing her eyes, she swallowed. "My father made the match, but I couldn't go through with it. When I told him I didn't want to marry him, he tried to kiss me. It was horrible. His lips were wet and slimy."
Huntley fluttered kisses on her lips before he tilted his head and lightly ran the tip of his tongue across the seam. She opened her mouth and touched her tongue with his. The caress heated her and sent tiny flames flickering through her body.
Raising his head, he asked, "Like that?"
The knot in her stomach started to uncoil. "No. Not at all like that."
Who would you cast in the role of your characters if your book were optioned for a movie?
This is a really hard question for me. I don't really watch TV or see a lot of movies. Hmm, possibly Ioan Gruffudd for Huntley and Amanda Seyfried for Caro.
If you could have given your characters one piece of advice before the opening pages of the book, what would it be and why?
Trust one another.
What are you currently working on? What other releases do you have planned for 2014?
I'm just finishing up Lady Mary (that is a working title only) It's about an extremely reserved gentleman, Mr. Featherton, and a reserved but romantic lady. It won't release until winter 2015 though.
For this year we have, Enticing Miss Eugénie Villaret. That takes place in the West Indies, French, Danish, and English, in 1817. Readers will recognize William Wivenly from previous books. It releases in August.
There will also be a Christmas novella with Georges and Madeline's story. They are secondary characters from The Secret Life of Miss Anna Marsh.
Where can readers get in touch with you?
I'm all over the web: www.ellaquinnauthor.com
www.facebook.com/EllaQuinnAuthor
www.twitter.com/EllaQuinnAuthor
and my blog, www.ellaquinnauthor.wordpress.com
GIVEAWAY:

2 digital copies of Desiring Lady Caro (Kensington site)
To enter Giveaway: Please complete the Rafflecopter form and post a comment to this Q: 

Do you like your books with or without dining scenes? Why?
Excerpt
As if neither of them was ready to discuss what had occurred earlier to-day, their conversation centered mainly around what they were eating. This dinner had been a good idea, and Huntley was proving to be easy to get along with, so far. When Caro had finished eating, she placed her serviette on the table and started to rise. "I have enjoyed myself very much, my lord. Thank you."

He glanced at her. "You do not want to leave so soon. There is a special dessert."
She stared at him. What could he have in mind? Surely he couldn't be expecting them to . . . "Indeed, and what might that be?"

His eyes danced, not in a seductive manner, but playfully. "Chocolate tiramisu."
She plopped back in her chair. "I love chocolate."

Huntley grinned. So he'd been told. Earlier, he'd done his research and discovered from Nugent that Caro was much addicted to chocolate. When the inn's cook recommended chocolate tiramisu for dessert, he'd not hesitated ordering it. Perhaps, once they were settled, he'd write a gentleman's guide to keeping one's wife happy with chocolate.

After the dessert was served, he sat back, extremely pleased with himself, and watched Caro's small pink tongue lick the last of the chocolate and cream off her spoon. When she glanced up and smiled at him, every muscle in his body tightened, and his increasing desire for her coursed through his veins. The devil, this was not a good thing to happen now. First, he needed to ensure she was safe and spend time courting her.