Today it is my pleasure to Welcome author
Julia London
to HJ!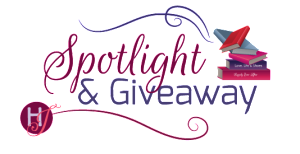 Hi Julia and welcome to HJ! We're so excited to chat with you about your new release, Devil in Tartan
Please summarize the book for the readers here: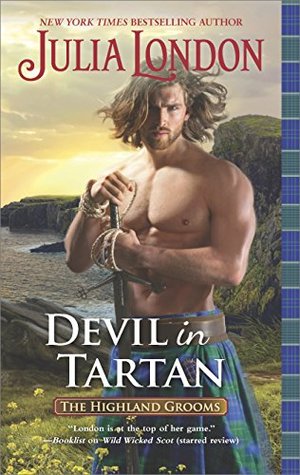 This book is about Aulay Mackenzie, whom readers might recognize from the three previous books in the HIGHLAND GROOM series. He is another son in the revered Highland family, the world-wise captain of the Mackenzie ship. In previous novels, the family fell on hard times as so many Highlanders did after the Jacobite rebellions of the mid-eighteenth century. Among other things, their foreign trade was knocked out from under them, and Aulay's life at sea severely curtailed. He doesn't know who he is on land, but he has regrouped—he is sailing someone else's cargo to foreign ports with an eye toward building the family trade again. Unfortunately, in the course of this voyage, he and his crew very nearly collide with an old ship carrying hapless bootleggers. The bootleggers are led by a woman and are laughably inept. Or so it seems—it turns out the joke is on Aulay. He is felled by a woman, his ship and crew captured, half his cargo lost, and now, he is carrying illegal whisky. His pride is more than wounded. The bootleggers' actions are a capital offense, and he intends to bring the rogue crew to justice.
The Livingstone clan, new to bootlegging, new to sailing, and new to piracy, are entirely hapless. But this illegal whisky is their last ditch effort to come up with the money to pay their rents and arrears, lest they be evicted from their land. Lottie Livingstone is the son her father never had, and when his badly conceived plan goes awry, and he is badly wounded, he impresses on Lottie the necessity of carrying on with their plan. He stresses that their clan is depending on her. Lottie has never been anywhere. She doesn't know how to command a ship, much less a clan. But she feels the weight of her responsibility and she is not going down without a fight—there are too many souls whose livelihood depends on this venture.
She didn't mean to take the handsome captain prisoner, but now that she has, she's in so deep that she must succeed in her quest to sell her bootleg, because she doubts she or her father will survive this scheme. Even if she has no clue what she's doing. Even if that means sharing quarters with the smoldering captain. Even if it means she must try and pry useful instruction from him all the while ignoring his sultry vow to see her hang.
Eventually, the heat is too great for Lottie and Aulay, and it's a delicate game of whether or not the captor will become the captive.

Please share the opening lines of this book:
THE CAMPBELL MEN landed on the north shore of the small Scottish island of Lismore in the light of the setting sun, fanning out along the narrow strip of sand and stepping between the rocks and the rabbits that had infested the island.
They were looking for stills.
They also were looking for a ship, perhaps tucked away in some hidden cove they'd not yet found. The stills and the ship were here, and they would find them.
What are your favourite places in Scotland and why?
I love every part of Scotland, but I am particularly drawn to two places: the first is Edinburgh—it is such a beautiful city, anchored by an enormous castle and a beautiful palace. The second is the Highlands. They are sparsely populated and starkly beautiful. Along with some author friends, I have been a guest at Attadale Gardens, an 18th century estate near the Isle of Skye. I have used the grand house as a model for Arrandale, which features in the series. It's so tranquil and beautiful. We were there for a week for a writing retreat and we can't wait to go back.
Please tell us a little about the characters in your book. As you wrote your protagonist was there anything about them that surprised you?
Aulay was known to me, as he'd appeared in the previous books. He was always off sailing somewhere, and when he came back, the family couldn't wait to hear about his experiences. He was a man of the world, the smart kid in the family, so it was fun catching him off guard and allowing him to be captured in such a ridiculous way. It was fun when he realized he was truly a captive, because that was a predicament he would have never ever thought he would find himself in.
Lottie is a girl after my own heart. She has a father who is impractical and impulsive and has blown through his inheritance, and two younger brothers, one who is mentally challenged, and the other who is fourteen and chafing to become his own man. She has a lot on her plate, and she is ignorant of the world, so she has to fly by the seat of her gown. She has no clue how to lead a clan or sail a ship of well illegal whisky, so she has to operate solely on instinct. The only person on board that ship that she believes can guide her is her captive. It makes for an interesting dynamic between them.
If your book was optioned for a movie, what scene would you use for the audition of the main characters and why?
I think the moment Lottie and her clan seize the Mackenzie ship. It's fun and unexpected for both characters.
What are you currently working on? What other releases do you have planned for 2017?
I have finished Tempting the Laird (7/18) which is the book about Catriona Mackenzie, Aulay's sister. I am finishing up Seduced by a Scot (11/18), a sixth book in the Highland Grooms series. I am also working on a new contemporary romance series that will begin in 2019.

Thanks for blogging at HJ!
Giveaway:

Print copy of DEVIL IN TARTAN (The Highland Grooms) by Julia London
To enter Giveaway: Please complete the Rafflecopter form and

Leave a comment with your thoughts on the book…
Book Info:
Peril and passion on enemy seas…
Lottie Livingstone bears the weight of an island on her shoulders. Under threat of losing their home, she and her clan take to the seas to sell a shipload of illegal whiskey. When an attack leaves them vulnerable, she transforms from a maiden daughter to a clever warrior. For survival, she orchestrates the siege of a rival's ship and now holds the devilish Scottish captain Aulay Mackenzie under her command.
Tied, captive and forced to watch a stunning siren commandeer the Mackenzie ship, Aulay burns with the desire to seize control—of the ship and Lottie. He has resigned himself to a life of solitude on the open seas, but her beauty tantalizes him like nothing has before. As authorities and enemies close in, he is torn between surrendering her to justice and defending her from assailants. He'll lose her forever, unless he's willing to sacrifice the unimaginable…


Meet the Author: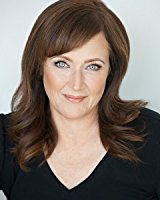 Julia London is a NYT, USA Today and Publisher's Weekly bestselling author of historical and contemporary romance. She is a six-time finalist for the RITA Award of excellence in romantic fiction, and the recipient of RT Bookclub's Best Historical Novel.
Visit Julia online:Website | Facebook | Twitter | Instagram |