Today it is my pleasure to Welcome author
Amber Bardan
to HJ!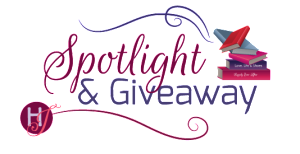 Hi Amber and welcome to HJ! We're so excited to chat with you about your new release, Didn't You Promise!
Please summarize the book for the readers here: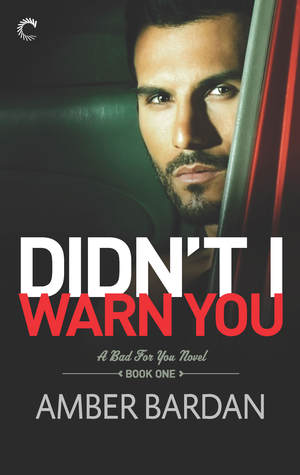 Angelina has sacrificed everything to be with the man she loves. They're sneaking across borders, avoiding persecution from everyone who would see Haithem dead and the hunt won't be called off until his enemies have destroyed him, his life's work and everyone involved—including Angelina. Now Haithem must be the one to sacrifice everything to keep his promise to protect the woman he loves.

Please share the opening lines of this book:
I looked across the bed to where he stood placing clothes into a brown leather bag. He glanced up, caught my gaze, and smiled. His lips rose on one side, and deep groves buried into his cheek. My lungs burned. No matter how many times I saw that smile it stole my breath.
Please share a few Fun facts about this book…
The first book in the Bad For You series, Didn't I Warn You, centered around Angelina being held captive on Haithem's yacht, but in Didn't You Promise there's international shenanigans. Research for this book may very well have landed me on several government watch lists!
I loved writing Didn't You Promise. It's the first time I've written a book where the characters are already in love. That love drives the story and their actions (for better and worse), and made the stakes that much higher throughout because the characters are already so invested.
If your book was optioned for a movie, what scene would you use for the audition of the main characters and why?
Haithem glanced up from the screen of his phone, then tucked it into his back pocket and walked to me. His gaze scanned me, but not as it usually did. Not with desire and hidden meanings to be untangled.
He analyzed me, looking me over, up and down, searching for flaws in our disguise.
"Do I pass?"
He moved closer. "I'd rather just keep you on this yacht."
I laughed softly.
"What?"
"I just felt the feminist part of me develop a tic."
His forehead wrinkled but the side of his mouth kicked up. "That's not what I meant."
"I know," I whispered, even if maybe there were a few scenarios in which being kept didn't sound so bad.
He touched my brow with his index finger. "I'm concerned."
I lay my palm on his chest and stroked over his heart through fabric. I was learning to speak Haithem. Knew what concerned translated to. Knew that words like worried, or afraid, were not ones he could wrap his tongue around.
"Don't worry about me. We have this."
He rubbed my eyebrow the wrong way. "These give you away."
"Too light?" I touched my other brow.
He smiled. "Too ginger."
"I am not ginger." I smacked his hand away. "It's chestnut—auburn at the most."
"If you say so." He held up his hand in surrender. Pity his eyes didn't say surrender. "But I happen to like ginger-chestnut-auburn no matter how you call it."
My cheeks warmed, but not in the way they usually did when people used to talk about my hair. He didn't know over time I'd darkened to this shade. That as a kid I'd been adequately ginger enough to suffer the classroom ribbing that comes along with being at all different. It didn't really matter anymore, and I hadn't really known it'd still been a sore spot. What I did know was that Haithem's compliment made me hot.
That despite all logic, I loved everything about him too.
"Do you have your makeup case?"
I nodded then went to the bathroom and collected the case of cosmetics not essential enough to make it into my travel bag, and set it on the table. Haithem opened the case and rummaged through the contents, coming up with a dark brown eyeliner.
"Come closer," he said.
I stepped in, drawn by the rumble of his voice more than what he'd said. As always the simplest things he did, the most casual words, turned me inside out. Made me read carnal implications into the most mundane things. I don't know where this part of me had hidden before I met him.
He popped the lid off the eyeliner.
I knew what he planned to do. Yet I still fought the urge to remove my clothes in the hopes this was some kinky new drawing game.
"Close your eyes."
My core burst with heat.
Close my eyes?
Now that was not fair.
Something dirty had better happen. I shut my eyes. He held my chin, his thumb and forefinger gentle, but firm enough to remind me he touched me.
I breathed in.
Big mistake.
His scent filled my mouth, close enough to taste his cologne. My head swirled, it hit me like speed, or acid. Quickening blood, pounding heart, and a wild electric energy zinging just under my surface. I had to wonder what they were putting in cologne these days.
The fingers on my chin squeezed.
I didn't need to open my eyes to know he saw it—my desire. Betrayed by my open lips and shaking breath. Something pointy touched my eyebrow.
He wasn't deterred. Wasn't distracted by my lust.
But he knew it was there, his grip betrayed him.
I tried not to smile.
The pencil brushed across my brow in small sweeps. He paused, and then the point pressed against my other brow.
He stopped and rotated my face from side to side.
I opened my eyes. He watched my brows, a look of concentration biting grooves into his forehead. He placed the pencil into the case and pulled out an eye-shadow palette.
"I'm surprised you know your way around a makeup case so well."
His attention moved from the case and he met my gaze.
There was no saving these panties now. I flooded. He'd been focused not unaffected. Now he didn't conceal his desire. His expression a warning of the kind of trouble I had coming.
I gripped the edge of the table.
I remembered what happens when you make a man like Haithem wait. You'd think it'd be fast, rough punishment. When I'd first met him that's what I'd thought of him. That he was the kind of man that took what he wanted by any means. A man who punished those who didn't comply with his demands. Not so, well kinda, he could be rough. He could be demanding. But the few times he'd had to wait?
Perhaps you could call it punishment.
Because anticipation made him all the more determined to enjoy every single moment. Made him focused. Made him draw things out, take me apart over and over until I didn't know how I'd fit back together again. The man was a freak that way.
He was a freak in many ways. For one he'd just told me with a look more than most people could articulate in an entire conversation. More than most people would be bold enough to communicate to someone else. He opened the palette and swirled a thin brush in a mat brown shadow, then filled in my brows. I watched him. Watched the concentration he could muster play out in the tension on his jaw and the narrowing of his eyes.
He put the shadow and brush back in the case and stared at me again.
"Okay now?"
"Almost." His fingers moved to the back of my neck.
Oh, thank god.
I shut my eyes and let my head fall back.
Air fanned my brows, tickling and electrifying my skin. His warm breath blew against my eyelids. I gasped, and gripped his T-shirt.
"Tell me your name."
I blinked, the blunt beautiful features above me coming into focus. "Angel—"
"Not that one."
My skin prickled. I knew what he wanted. We'd been through this enough times.
"Lina Kyriakou."
He walked into me, his hips touching mine, forcing me backwards. "And who are you, Lina?"
My back brushed the wall, the surface cool through the light fabric on my back.
I moistened my lips, my pulse fluttering so fiercely in my throat I almost expected to start spitting out butterflies. He'd coaxed me to say it before—the details of this first scenario.
My favorite of all the scenarios and plans we'd memorized.
Still the words made my tongue stick. I looked at him. Looked right into his midnight irises.
"I'm your wife."
If you could have given your characters one piece of advice before the opening pages of the book, what would it be and why?
Always tell each other the truth!
What are you currently working on? What other releases do you have planned for 2016?
I've just finished writing the third book in the Bad For You Series, Don't Lie To Me, featuring Angelina's best friend Emma as the heroine. It releases in October 2016.

Thanks for blogging at HJ!
Giveaway:

Digital Copy of DIDN'T I WARN YOU (A Bad for You Novel) by Amber Bardan (Gifted via Amazon)
To enter Giveaway: Please complete the Rafflecopter form and

Leave a comment with your thoughts on the book…
Excerpt from Didn't You Promise:
"What about an apple?" I held up the reddest of the two, rotating it back and forth.
I could practically see the thoughts hammering his head the same way they did mine. Maybe his were less obvious, his torment only visible because I witnessed the change in him.
"A cola?"
He rested a hand on my thigh. "You eat. I'll have something when we stop."
I set the cooler down between my legs, keeping the apple but laying my other hand on his.
"Hmm," I said.
He glanced at me. "What?"
"I guess I'm just disappointed."
He frowned hard enough to make me pity the thing that dared disappoint me. I guess there was more evil in me than I'd known.
"Why?"
I sighed as audibly as possible. "Someone swore to fulfill my needs later…" I rubbed the apple against my lips, inhaling its sweetness. "But you've been driving all day—and haven't eaten since six a.m." I suppressed the spasm forming in my throat, and held my lips even. "Frankly, I don't believe it's going to be everything I was guaranteed."
The brakes squeaked. We jerked to a halt behind the car stopping in front of us. Traffic hummed and groaned outside the car. Inside, silence screamed electric.
The hand beneath mine tightened over my knee.
I took a bite of apple to keep from choking on a laugh.
"Is that so?" he asked, his voice more honeyed than the fruit dissolving over my tongue. "And to think I thought you were sweet."
Haithem turned my hand, raised it and clamped his teeth over the fleshy mound on my palm below my thumb. I gasped, the sting just enough to remind me he had bite. How easily he could chew right through me just like the apple I held, if he ever decided to use his teeth on me.
"Now, when I'm good and ready—" He turned his face towards me, let me catch the wicked promise in his eyes. "—I'm going to fuck you like you're not."
Oh, sweet Jesus.
He'd been taking it easy on me all this time? He released my hand and pried the apple from my fingers.
Then ate the apple whole.
I'd never seen someone eat an apple that way—from top to bottom, core and all.
He ate the freaking stem.
He actually ate the stem.
Who eats the stem?
Apparently, Haithem eats stems. I reached between my knees and pulled a cola from the cooler, cracked the lid and took a gulp. Served me right. I got what I wanted…and now I'd get what I wanted…
If I could survive it.
Excerpt. © Reprinted by permission. All rights reserved.
Book Info:
He always keeps his promises.
Angelina has sacrificed everything to be with the man she loves. Forced to abandon her family, and even her own identity, Angelina depends on Haithem as never before. With no more secrets between them, Haithem has become the source of all her needs. Sexually. Emotionally.
But not even Haithem can hide forever.
While they're sneaking across borders, avoiding persecution from everyone who would see Haithem dead and his prototype stolen, the media fascination surrounding Angelina's disappearance continues to mount.
For Angelina, it's a brutal reminder of what she's left behind and the pain she's caused to those who believe her dead or held against her will.
To Haithem, it's a warning: he stands to lose the one person left in his life he loves beyond measure. The hunt won't be called off until his enemies have destroyed him, his life's work and everyone involved—including Angelina.
He has only one choice. He's promised to protect her. And Haithem always keeps his promises.
Buy Links:        Amazon | B & N |Google | iTunes | Kobo
Buy Links for DIDN'T I WARN YOU (Book One) *Recommended reading first*
Buy Links:  Amazon | B & N | Google Play | iTunes | Kobo


Meet the Author:
After spending years imagining fictional adventures, Amber Bardan finally found a way to turn daydreaming into a productive habit. She now spends her time in a coffee-fueled adrenaline haze, writing romance with a thriller edge.
She lives with her husband and children in semi-rural Australia, where if she peers outside at the right moment she might just see a kangaroo bounce by.
Amber is an award winning writer, Amazon Bestselling Author, and member of Romance Writers of Australia, Melbourne Romance Writers Guild, and Writers Victoria.
Author Links:  Website | Facebook | Twitter | GoodReads