Today it is my pleasure to Welcome author
Lisa Renee Jones
to HJ!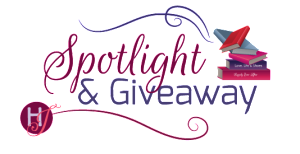 Hi Lisa and welcome to HJ! We're so excited to chat with you about your new release, Dirty Rich Betrayal!

Hello, everyone!!

Tell us about the book with this fun little challenge using the title of the book: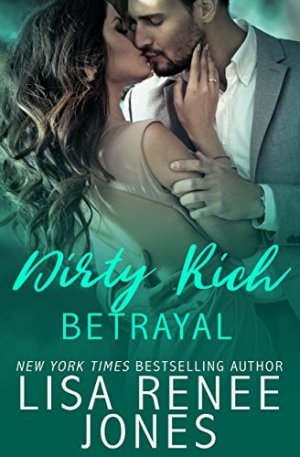 Dirty Rich Betrayal is an emotional, angst-y, second chance, standalone romance. Mia and Grayson had it all, until lies, and yes, betrayal broke them apart. Now, she's back to save him, but can they work past the evil that tore them apart?
What's your favorite line(s) from the book?:
The minute Grayson's mouth is on my mouth, his body pressed to mine, I forget everything but him. It's like I can breathe again, like I've barely been living until right here, right now. I don't want to, but I still love him, and I didn't think I would ever kiss him or touch him again.
Please tell us a little about the characters in your book. What first attracts your Hero to the Heroine and vice versa?
Grayson and Mia are two very strong-willed individuals, but their ultimate soft spots are for each other. Grayson is the first to fall head over heels for the stunning woman he runs into on the sidewalk outside his office. While Mia is a little more than reluctant due to the fact that she had just accepted a job at Grayson's father's firm – which he would soon inherit. However, her reluctance doesn't last long at all because Grayson's charm and charisma are forces to be reckoned with.
When you sat down to start this book, what was the biggest challenge you faced? What were you most excited about?
The biggest problem I had was with Grayson and Mia's past. Because this is a second chance romance, there is so much past these two have that I wanted and needed the readers to have, so figuring out how to present that and how much of the past to include were the hardest. I ended up loving how I incorporated those moments, and I hope readers will love it too!
What, in your mind, makes this book stand out?
Hopefully, the layout of the story. The flashes into the past exploring their life before is a new concept for me, and I hope that readers enjoy the parallelism, and the reasoning behind each flashback. There is a specific reason I take you back to each specific time and place, it relates directly to the present and the troubles Mia and Grayson are experiencing now both in their relationship and their professional lives.
The First Kiss…
"I had to work for a tiny firm for two years to prove I can win cases just to get this job. And I can win. I was a good hire. I'll do a good job for you. And I can't blow that or risk being 'that' girl in the legal circles."
I let her story sink in. She could easily be someone who looks for a gravy train, but she's not and this isn't a show for her. She's not playing me. She's rejecting me, and I don't intend to let that happen. I'm still holding her phone and put my number in it, but I don't give it back to her. "I don't sleep with or date women my company employs."
"Why me?"
"You interest me, now more than ever." I cup her face. "I'm going to kiss you now unless you tell me to stop."
"I don't think you should do that."
"That's not stop, Mia."
"I know," she whispers, and my mouth closes down on hers, and the moment I taste her on my tongue, I know that I want more. And when she gives a tiny little whimper and leans into me, I know she does too, but still, I pull back and press her phone into her hand.
"You have my number. Call me, but know this, Mia. The next time I kiss you, I won't stop."
If your book was optioned for a movie, what scene would you use for the audition of the main characters and why?
This scene between Grayson and Mia, it's one of the more emotional scenes between the two, and I think the emotional chemistry is a crucial thing to ensure the actors could pull off.
"We're not done, Mia. Not now. Not tonight. Not ever. We're done pretending otherwise. But be warned. I'm not going to stop the next time I kiss you."
Grayson's warning twists me in knots and ultimately anger takes root. I whirl around to face him. "You don't get to say what we do or don't do. You don't get to decide if we kiss or not. You don't get to decide if we start or stop. You're not in control anymore."
"I was never in control," he says, his voice tight with returned anger. "Not with you."
"Are you kidding me? You controlled everything in the past. I was making my first real career move and your father—you, basically—owned the company. You had money and power and I came from nothing. You were this force of nature I wanted to be near. I wanted to learn from you. I wanted to be with you. You consumed me. I—this is not then. You're not in control this time."
His hands come down on my arms and he pulls me to him. "It sure as hell didn't feel like I was in control when you left, and I bled out both times, Mia. Both fucking times."
Both times.
He means after the funeral, which is just another knife in my chest.
"Look at us," I say. "This is who we are, Grayson. Pain and anger. Why would you want to keep me here?"
The doorbell rings and he curses, but he doesn't let me go. "Because the pain and anger are about a betrayal that never fucking happened." He tangles his fingers in my hair. "We have never fought this out honestly and completely. And because of this." His mouth closes down on mine, his tongue stroking deep, and every part of me inside and out, melts into him, into us, when I don't mean to. The doorbell rings again and he tears his mouth from mine. "We're still us. We're still us."
"I don't know what that means anymore."
"You will," he promises,
If your hero had a sexy-times play list, what song(s) would have to be on it?
Homesick by Kane Brown
That Song That We Used to Make Love To by Carrie Underwood
Make or Break by Dan + Shay
Talk You Out of It by Florida Georgia Line
What do you want people to take away from reading this book?
Enjoyment and love for Grayson and Mia's story! That's all I really want for any of my readers to get out of my books. Just a sense of enjoying their story so much that they want more and for the story to stick in their minds for a few days.
What are you currently working on? What are your up-coming releases?
Right now I'm working on book one in my upcoming Filthy Duet. The Bastard (book one) will be out on November 14th and is available for pre-order, and book two, The Princess will be out on January 23rd. This duet is actually Eric Mitchell's story, he's a prominent character in Dirty Rich Betrayal!
And then I have a very special release coming in May which will be a psychological thriller titled, A Perfect Lie which is also available for pre-order!
As for other upcoming books, the first three Dirty Rich books: One Night Stand, Cinderella Story, and Obsession are all getting "what happens after the happily ever after" books. All of the second books, whether they be baby books, wedding books, honeymoon books, will be coming out in October, December and January. As always you can find all the info about the Dirty Rich series here: http://dirtyrich.lisareneejones.com

Thanks for blogging at HJ!
Giveaway:

Signed copy of Dirty Rich Betrayal by Lisa Renee Jones
To enter Giveaway: Please complete the Rafflecopter form and Post a comment to this Q:

Where is your special place? Grayson and Mia have a lighthouse that has a very strong meaning to them for several reasons, all of which you'll see in the book. But for you, where is that one spot you love to escape to?
Excerpt from Dirty Rich Betrayal:
He kisses me, a quick brush of lips over lips. "I need you naked. I need to feel you next to me." He rolls me to my back and with that "for now" in the air, he moves and resettles with his lips to my stomach and this is not an accidental connection. My heart squeezes with the certainty that he's reminding me of how many times he told me he wanted a little girl just like me. It affects me. We had so many plans. We were best friends. We were so many things that happened so very quickly and easily, and then it was gone.
He pulls down my pants, and all too quickly my sneakers and everything else are gone. I'm naked and not just my body. I am so very naked with this man and always have been. But as for my body, I'm not alone for long. He strips away his clothes, and I lift to my elbows to admire all that sinewy, perfect muscle before he reaches down, grabs my legs and pulls me to him. The minute my backside is on the edge of the bed, he goes down on a knee. I sit up and cup his face. "Not now. Now I need—I need—"
He cups my head and pulls my mouth to his, kissing me with a long stroke of his tongue before he says, "And I need to taste you."
"Not now. I'm not leaving. We have time. I need—you. Here with me."
His eyes soften but he still leans in and licks my clit, and then suckles. I'm all but undone by the sensation because one thing I know and know well is how good this man is with his tongue. But he doesn't ignore my request. He pushes off the floor, and in a heartbeat, he's kissing me and I don't even know how we end up in the center of the bed, our naked bodies entwined. We just are and it's wonderful and right in ways nothing has been in so very long.
He lifts my leg to his thigh and presses his thick erection inside me, filling me in ways that go beyond our bodies; driving deep, his hand on my backside, pulling me into him, pushing into me, but then we don't move. Then we just lay there, intimately connected, lost in the moment and each other. "Is this what you wanted?"
"Yes," I say. "This is what I wanted."
"I didn't think I'd ever have you here, like this, with me again."
"Me either," I whisper, my fingers curling on his jaw. "Grayson," I say for no reason other than I need his name on my lips. I need everything with this man.
He kisses me, a fast, deep, passionate kiss. "I missed the hell out of you, Mia. So fucking much. I don't think you really understand how much."
This moment, right here, right now, is one of our raw, honest, perfect moments that has always made his betrayal hard to accept. I need that honesty in my life and with him and I don't even think about denying him my truth. "I missed you, too. More than you know, Grayson."
He squeezes my backside and drives into me again. I pant with the sensations that rip through my body, my hand going to his shoulder. "Nothing was right without you," he says. "Nothing, Mia." He kisses me, and I sink into the connection, pressing into him, into his thrust, into the hard warmth of his entire body. Needing to be close. Needing the things that separated us not to exist.
Excerpts. © Reprinted by permission. All rights reserved.


Book Info:
A DEVASTATINGLY SEXY AND EMOTIONAL SECOND-CHANCE STANDALONE ROMANCE.
Grayson Bennett.
He's a billionaire, a lawyer, the king of the world to some. A professed lifelong bachelor. A man who took his father's business and fortune and turned marginal success into an empire. Now someone is threatening that empire and he's going to burn them to the ground. But he'll need the help of one person. He'll need her.
That woman is Mia Cavanaugh, criminal attorney, ex-lover, a woman who believes he betrayed her, a woman who could burn him to the ground, but she won't. Because she loves him. Because he loves her, and it's time that she sees the truth of the past.
Now, he's handing her the key to his future. He's giving her the chance to burn him to the ground. He's letting her see the real man beneath the surface that not even she's seen in the past. She has to decide what to do with that man. Love him or destroy him.
Book Links: Amazon | B & N | iTunes | Kobo |


Meet the Author: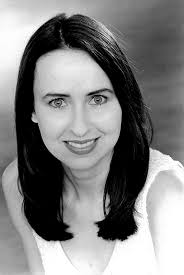 New York Times and USA Today bestselling author Lisa Renee Jones is the author of the highly acclaimed INSIDE OUT series.
In addition to the success of Lisa's INSIDE OUT series, she has published many successful titles. The TALL, DARK AND DEADLY series and THE SECRET LIFE OF AMY BENSEN series, both spent several months on a combination of the New York Times and USA Today bestselling lists. Lisa is also the author of the bestselling WHITE LIES and LILAH LOVE series.
Prior to publishing Lisa owned multi-state staffing agency that was recognized many times by The Austin Business Journal and also praised by the Dallas Women's Magazine. In 1998 Lisa was listed as the #7 growing women owned business in Entrepreneur Magazine.
Website | Facebook | Twitter |