Today it is my pleasure to Welcome author
Regina Kyle
to HJ!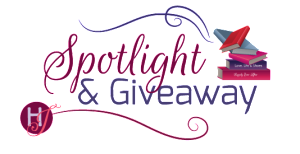 Hi Regina and welcome to HJ! We're so excited to chat with you about your new release, Dirty Secrets!

Hey there, Harlequin Junkies! Regina Kyle here, happy to be stopping by to talk about my new release, Dirty Secrets.

To start off, can you please tell us a little bit about this book?: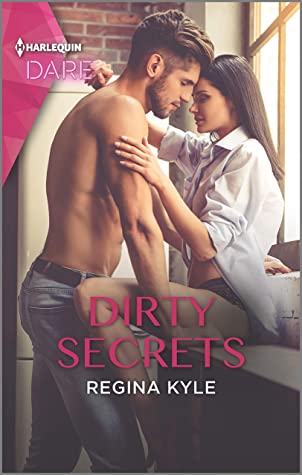 Dirty Secrets is a fun, frothy, sexy little rom com. It's the second book in my Dirty Duet for Harlequin Dare. The hero, Connor, and the heroine, Brie, are the best friend and sister of Jake, the hero in Dirty Work. He's geek turned hottie (on the outside, he's still a geek on the inside) and nightclub owner who prefers a game of chess or a good book to a night on the town. She's an actress on the verge of her big break who shows up on his doorstep looking for a place to crash. It's got some of my favorite tropes–opposites attract, best friend's little sister and forced proximity.

Please share your favorite lines or quote(s) from this book:
I always struggle picking pull quotes from my books, but here's a couple of my favorites:
I tend to lose track of time when Connor's got his tongue in my mouth and his hand up my shirt.

In my arms, she's not Jake's little sister. She's all woman. And from the signs of her moans, high-pitched and urgent, she's mine for the taking.

"Like I said." His voice lowers to a sexy purr. "Later. Delayed gratification heightens the pleasure."
What inspired this book?
Honestly, this book and Dirty Work started as kind of a lark. I modeled the heroes, Jake and Connor, after two of the trainers at my gym with the same names. Initially, they owned a high-end gym for the rich and famous of Manhattan. Somewhere along the line, that changed to a nightclub. I love New York (I live about an hour from the city), and I love writing modern, urban, big-city romances.
How did you 'get to know' your main characters? Did they ever surprise you?
Well, Connor sure surprised me in the semi-public window sex scene (more on that in the answer to the next question). I think he's the character that had the most change and growth in this book. I'm the kind of author who gets to know my characters by writing. I do some initial prep work–figuring out what their emotional wounds are, their backgrounds, their families, stuff like that–but I also like some of what I learn about them to happen organically, as I write. Then when I edit, I go back and make sure everything is consistent and that my characters are properly motivated.
What was your favorite scene to write?
I've loved writing all my sex scenes, but the semi-public window sex scene in Dirty Secrets was particularly fun to write. It was fun pushing Connor outside his comfort zone in the sexiest, most unexpected way possible. Here's a sexy snippet:
WHO IS THIS GUY?
I know who he is, obviously. I'm not in the habit of having sex with strangers. But the man pinning me to the window, torturing me with his fingers as Manhattan continues to go about its daily business below us, is not the man I've been living with for the past month.
Sure, that guy likes to take charge in the bedroom. And his dirty talk is off the charts. But this? This is next level alpha male. He's bold. Daring. Reckless.
And if he doesn't quit dicking around and make me come soon, I'm going to end him.
What was the most difficult scene to write?
I always have the hardest time writing the black moment. I think it's because I naturally shy away from anything too angsty and painful. Putting my characters through hell isn't easy for me, but they have to go there to find their HEA, right? I don't want to give too much away, but here's a little sneak peek:
If I stay with Brie, odds are it will happen again. Some other bottomdwelling blogger will bring up my background. And Brie, being Brie, will leap to my defense.
I love her too much to let her throw away the career she's worked so hard for and enjoys so much and is so good at. The thought is simultaneously breathtaking and bittersweet.
I love her. And I have to let her go.
Would you say this book showcases your writing style or is it a departure for you?
Oh, I definitely think Dirty Secrets showscases my writing style. Lots of banter, sexy times, laughs. I wrote this book in first person, and I think writing in first person really lets my author voice flow a little freeer.
What do you want people to take away from reading this book?
It's been a rough year for all of us. I think what many of us need right now is a light, fun, fluffy (and sexy) escape. That's what Dirty Secrets, and the first book in my Dirty duet, Dirty Work, are. Pure esacapism, with all the feels, funnies and sexy times romance readers want.
What are you currently working on? What other releases do you have planned?
I'm currently working on my book for Vi Keeland and Penelope Ward's Cocky Hero World, Lucky Stiff. I'm loving the pair in this one: sexy, cinnamon roll professor and a runaway heiress trying to find her purpose. After that, I'm writing another male/male romance (my first, Play It Again, I wrote for the Read Me Romance podcast), Showstopper, for Sarina Bowen's True North world.
My next release looks to be the first book in my Mediterranean Millionaires series for Entangled. Three heroes from three different Mediterranean countries (Italy, Spain and Greece) meet their match in three feisty American heroines. First up is Italian restauranteur Dante Sabbatini and San Francisco interior designer Zoe Ryan. No release date yet, but sometime in 2021 for sure.
Thanks for blogging at HJ!
Giveaway:

I'm giving away a SIGNED copy of Dirty Work to one commenter. US entries only, please.
To enter Giveaway: Please complete the Rafflecopter form and Post a comment to this Q:

I jokingly call Dirty Work and Dirty Secrets my cock-blocking pets series. In Dirty Work, there's a cock-blocking canine named Roscoe, an Irish wolfhound. In Dirty Secrets, the cock-blockers are two cats named after characters in the role-playing game Magic: The Gathering. To win a SIGNED copy of Dirty Work, tell me whether your a cat person or dog person. Or is there some other pet you prefer?
Excerpt from Dirty Secrets:
Connor
I'M IN MY office all of five minutes, sitting at my desk booting up my computer, when Jake strolls in, looking like his dog died. Note that I said his dog, not his parents' dog. He and his fiancée, Ainsley, met when Brie hired her to help take care of Roscoe, their parents' gigantic, slobbery Irish wolfhound, while the elder Lawsons were on a world cruise. They've been back for months, but Roscoe's still living with Jake—and now Ainsley.
I'm half convinced the whole thing was an elaborate set-up. Mrs. Lawson has wanted grandbabies for ages, and Jake, as the eldest child, would be the most the logical target for her motherly machinations. I wouldn't put it past her to get a dog for the sole purpose of foisting it off on Jake in the hopes that it would help him meet the right woman. I mean, dogs are supposed to be chick magnets, right?
Jake slumps into one of my guest chairs, a piece of paper clutched in one hand and a cardboard cup with a familiar green logo in the other.
"You're in early." I'm the morning person. Jake usually strolls around noon, especially now that he's got Ainsley keeping him busy at home, but that's okay with me. He's at the Top Shelf until the wee hours most nights, long after I'm tucked in bed. The set-up works for us. Jake the pretty-boy front man, mixing and mingling with the customers on the floor of the club
and keeping everyone happy. Me quietly toiling away in the background, crunching numbers and making sure we stay profitable.
He doesn't say anything, just scowls at me over the rim of his cup.
My stomach goes instantly into freefall. Shit. Does he know about me and Brie?
Wait, that sounds wrong. There is no me and Brie. And there won't be, no matter what my damned dick says. There's me, and there's Brie, and there's my more-than-enough-room-for-two-people apartment, where we just happen to be platonically cohabiting for the time being. Still, I was hoping I'd get the chance to explain all that to Jake before he jumped to the wrong conclusion.
"Who pissed in your coffee?" I ask, playing it cool and crossing my fingers he's still in the dark about my new roommate. "Is there a problem with the renovations?"
We're in the process of adding more VIP seating and a state-of-the-art screening room where we can live stream concerts and show first-run movies. Jake's taken point on dealing with the contractors. Is it wrong that I'm half hoping another delay or overrun is the reason for his shitty mood?
He waves the piece of paper in his hand. "Brie moved out. She left a note and was gone before Ainsley and I woke up this morning."
Okay, so no overruns. I didn't think my stomach could fall any further. But it does. "Did she say where she went?"
"No." Jake glares at the note, like he's trying to intimidate it into giving up his sister's location.
A little bit of the air creeps back into my lungs. "I'd think you'd be glad. Now you and Ainsley can do whatever the hell it is you guys do when you're alone. Walk around naked. Netflix and chill. Pee with the door open."
That gets a slight smile out of him, but it disappears as quickly as it came. "Don't get me wrong. It's great to have the place to ourselves. But I'm worried about Brie. You know how she can be. She's not exactly the most responsible person on the planet."
My skin tingles with the irrational need to defend her. "Brie's a big girl. She's perfectly capable of taking care of herself."
"Really? Then why didn't she bother to tell my parents where she's at? I made the mistake of calling them, thinking they'd know where she was. And now they're freaking out."
"Give her a break," I hedge, still not ready to admit she's staying with me. If she hasn't told them yet, I'm not sure she'd want me to. "It's only been a few hours. She's probably waiting until she's settled in."
His phone buzzes, and he pulls it out of his back pocket to check the screen. "That's my mom. Again. Brie's not responding to her texts or calls, so yours truly is left holding the bag. As usual. She wants to call the cops. She's convinced Brie's dead in a ditch somewhere. Or floating in the
Hudson."
"She watches way too much of those true crime shows," I mumble.
"I told her to lay off the Forensic Files. I swear, she sees serial killers around every corner. She's driving me crazy."
His phone buzzes again, proving his point. He reads the message, sighs, and stuffs the phone back in his pocket, rising from his chair. "I've got to go deal with this before she tries to get the FBI involved."
"Wait." This may be a huge mistake, but I can't let him—and his parents—suffer any longer. "I know where Brie is."
His brows draw together into a dark, confused line. "You do?"
I briefly debate standing and crossing to him but decide to stay seated behind my desk. I'm not exactly sure how he's going to react to what I'm about to tell him, and having a thousand-pound hunk of mahogany between us suddenly seems like a good idea. "She's at my place."
His confused frown deepens and he drops back down into my guest chair. "Your place?"
I can't tell whether he's pissed or relieved. "She showed up this morning with all her stuff stacked in the hall outside my door. I couldn't very well turn her away. It's only temporary," I add
hastily. "Until she finds another place."
The bastard takes what seems like forever to answer, sipping his coffee like he's the fucking king of England and our friendship isn't hanging in the balance. The entire time my heart's pounding so loud I swear he must be able to hear it across the desk.
"Thanks," he says, finally. "I owe you one."
My heart rate slows down a hair. "So, you're okay with her moving in with me?"
"Why wouldn't I be? It's not like she's your type. Or you're hers."
Now it's my turn to scowl. "What's that supposed to mean?"
He shrugs. "You know Brie. She's reckless. Impulsive. She usually goes for the dangerous, live-in-the-moment, bad-boy type. And you're not exactly Mr. Spontaneous. Hell, you color code your underwear drawer."
"I do not." Any more. Of course, my closet is still organized by hue.
"You know what I mean. You and Brie are nothing alike. It's not like I'm worried you'll be getting jiggy with it."
I want to argue with him. But that would be a huge red flag. Plus, a huge part of me is afraid he's right. Brie and I are polar opposites, personality wise. She's shiny and sparkly, built for the spotlight. I'm more of a behind-the-scenes kind of guy. That's another reason I haven't acted on my obvious physical attraction.
As if her being my best friend's sister wasn't enough.
Excerpt. © Reprinted by permission. All rights reserved.


Book Info:
Her brother's best friend is hotter than sin and she's about to show up at his luxury apartment. After a lifetime of good behavior, will Connor Dow be able to resist the ultimate temptation on his doorstep?
In New York, the city that never sleeps, Gabrielle "Brie" Lawson can't get any shut-eye. Not as a struggling actress and definitely not with her longtime crush, Connor, now so close to her bedroom. The devastating, gorgeous club owner has always been off-limits to her. But given that he's letting her stay with him, that means…well, he might be open to reworking certain sexual boundaries.
With a little private time, Brie is determined to seduce him, cooking him romantic meals and prancing around in lacy lingerie. He shouldn't expect a creative beauty to be hemmed in by virtue—or clothing. So it doesn't take long for Connor to trade some late hours at the office for sultry nights with Brie. He seems tailor-made for her in every way. From his well-ordered life to messing up the sheets, there's no one else. But would he risk losing his best friend—and his business—for a chance at true love?
Book Links: Amazon | B&N | iTunes | Kobo | Google |


Meet the Author:
Regina Kyle knew she was destined to be an author when she won a writing contest at age 10 with a touching tale about a squirrel and a nut pie. By day, she writes dry legal briefs, representing the state in criminal appeals. At night, she writes steamy romance with heart and humor. She is a two-time winner of the Booksellers' Best award, in 2016 for Triple Dare and in 2018 for The Billionaire in Her Bed.
A lover of all things theatrical, Regina lives on the Connecticut coast with her husband, teenage daughter and two melodramatic cats with an insatiable need for attention, especially during deadline crunch time. When she's not writing, she's most likely singing, reading, cooking or watching bad reality television.
Website | Facebook | Twitter | Instagram | GoodReads |