Today it is my pleasure to Welcome author
Susan Carroll
to HJ!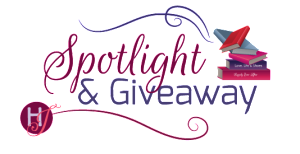 An alluring love triangle and a daring caper unfold in this imaginative retelling of Cinderella, featuring an indomitable damsel who's not so easily swept off her glass slippers.
Please summarize the book for the readers here: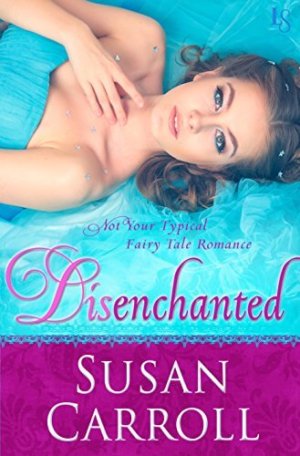 Welcome to the kingdom of Arcady where the princes are handsome, but the taxes are too high, the laws are outrageous and nothing is quite as it seems in this humorous retelling of the Cinderella story.
As a young girl, Ella Upton had her heart broken by a traveling minstrel who won her love and then deserted her. Seven years have passed, but Ella is still disenchanted with the very notion of romance. When the palace announces that Prince Florian will chose a bride at the annual royal ball, Ella is the only maiden in the kingdom determined not to attend.
Ella however yields to the pleas of her beloved stepsisters and the persuasion of her closest friend, the seductive rogue, Malcolm Hawkridge. Mal has his own agenda. Besides hoping to convince Ella he could be the man to cure her broken heart, Mal wants her to help him steal back a magic orb from their tyrannical king. Ella's life is further complicated when she becomes surprisingly attracted to Horatio Crushington, the handsome but formidable commander of the Midtown Garrison.
The night of the ball, all Ella has to do is look out for her younger sisters, dance with Horatio, try not to arouse his suspicions and steal the orb for Mal. Surely no problem for a girl as resourceful as Ella. But as usual, nothing works out quite the way she had planned. . .

Please share the opening lines of this book:
"Once upon a time . . . That is how a good story should begin or so I have been told. These tales always seem to involve a poor but sweet young maiden who attends a royal ball, falls in love with a charming prince and lives happily ever.
This is not my story."
Please share a few Fun facts about this book…
Or as I prefer to call it, some advice from Ella Upton for my readers when they visit Arcady.
Pumpkin-shaped carriages are all the rage in the kingdom this season. If you are wealthy enough and wish to be considered fashionable, you should order one immediately.
Discourage your cat from catching mice. If your pet is classified as a working animal, your taxes will be higher.
No matter how charming you find Prince Florian, the heir to the throne, control yourself. Swooning in the presence of royalty is against the law.
Please tell us a little about the characters in your book. As you wrote your protagonist was there anything about them that surprised you?
Although this book is set in a fairy-tale world, I tried to make all of my characters seem as real as possible. My stepmother and stepsisters are not evil, just delightfully flawed women whom Ella loves very much. Nor is my prince quite as charming as he appears.
This is the first time I have written a book in first person, so I became very close to my heroine, Ella Upton. Usually I tend to plot books very carefully, but since this book is told from Ella's point of view, I let her direct the course of the story. She was full of surprises with her quirky sense of humor, her wistful memories of her parents and most of all when she developed feelings for the last person I ever expected to emerge as a love interest in the book.
If your book was optioned for a movie, what scene would you use for the audition of the main characters and why?
I would choose the first moment in the book when Ella encounters the stern Commander of the Midtown Garrison. Not only does this scene illustrate Ella's sense of humor, it also introduces Horatio Crushington and Malcolm Hawkridge, the two suitors for Ella's hand.
EXERPT: "Although Commander Crushington frowned at me, he did not seem angry as he said, "The law is the law, Miss Upton and I am sworn to enforce it. That is why I need to speak to you."
"Oh, dear! Never say you have found me out already," I quipped.
He subjected me to such a piercing stare, I recollected how imprudent it was to jest with this man. I hastened to add, "No doubt someone has informed you I have been insulting royal heralds again."
Some of the tension in the commander's face relaxed. "Royal heralds are accustomed to being insulted. I believe it is part of their training. No, I am more concerned with some of the bad company you keep."
"Bad company?"I forced a smile to my lips but it was a nervous one. "I assure you, sir, I number no hardened criminals among my acquaintance."
"No? Not even Malcolm Hawkridge?"
"Mr. Hawkridge is a respectable apothecary," I insisted.
"I think we are both aware that is not strictly true, Miss Upton."
"Indeed it is. Mr. Hawkridge has been my friend for years and I swear to you that I know nothing of him being involved in anything illegal."
"I hope you are telling me the truth, Miss Upton," the commander said."I have had your friend Hawkridge under observation for some time and I know he is not the simple herbalist he pretends to be. Whatever crime he is involved in, I will catch him out eventually so you would be very wise to keep your distance."
"Are you threatening me, sir?" I demanded.
"No, merely cautioning you. I should be grieved if I was ever obliged to arrest you, because—because I like you."
"How nice," I mumbled.
"No, I—" He startled me by seizing my hand in his massive grip."I mean that I really like you."
Gazing up at him, I was startled to see something akin to tenderness in those hard grey eyes.
I finally managed to stammer, "Um, well, thank you. You are also extremely . . . ah . . . tolerable."
What do you want people to take away from reading this book?
Pure enjoyment! I believe all of us need to escape occasionally into the realms of a fantasy world.
What are you currently working on? What other releases do you have planned for 2017?
I am currently working on the sequel to Disenchanted. The working title is Charmless and will further chronicle the misadventures of my beleaguered heroine, Ella Upton.

Thanks for blogging at HJ!
Giveaway:

Ebook: DISENCHANTED by Susan Carroll (Gifted via Amazon)
To enter Giveaway: Please complete the Rafflecopter form and Post a comment to this Q:

When you were a child, what was your favorite fairy tale and why?
Excerpt from Disenchanted:
"I stared down in bemusement at the parchment in my hand. Every eligible woman in the kingdom invited to a ball that had heretofore been reserved for only the wealthiest and noblest of families? The prince vowing to choose a bride from among all the maidens in attendance? I did not know what to make of this mad announcement from the palace, but I was by nature a suspicious person. When something sounded too good to be true, it generally was.
I scanned the parchment again and this time my gaze honed in on the fine print at the very bottom of the announcement, beneath the king's seal.
Present this invitation to the royal exchequer in order to procure the vouchers necessary for admittance to the ball. Each household may purchase an unlimited number of tickets at the cost of—
I nearly choked as I read the staggering sum per ticket. This so-called grand ball was nothing more than a lottery with exorbitantly priced tickets and marriage to the royal heir dangled as the grand prize.
It was outrageous. It was diabolical. It was . . . frapping brilliant!
How many of the king's subjects, dazzled by the prospect of a royal ball, would even notice that once again His Majesty was successfully picking their pockets? At least for once it kept the royal treasury agents from delving into the Upton purse. As for those foolish enough to waste their money taking part in this princely lottery, good luck to them.
Shaking my head and chuckling a little over the king's audacity, I rolled up the parchment. But as my gaze traveled down the hall toward the open parlor door, I could see my stepsisters dancing around the room, practicing the waltz. My smirk faded.
Amy and Netta were glowing with girlish hopes and dreams. As usual, I was going to have to be the one who administered the sharp prick of reality. I headed toward the parlor, girding myself for the unpleasant scene to come."
Excerpt. © Reprinted by permission. All rights reserved.

Book Info:
At the tender age of seventeen, Ella Upton lost her innocence to a traveling minstrel, a youth with flaxen hair and a golden voice whose deep blue eyes concealed his true intentions—until it was too late. Seven years later, Ella's stepsisters chatter about winning the affections of the dreamy Prince Florian at the royal ball, but Ella has no such illusions. Instead, her dashing best friend, Malcolm Hawkridge, persuades her with his reckless charm and wicked smile to use the occasion to steal back a magic orb from the corrupt king.
But before the clock strikes midnight, Ella finds herself pursued by more than one prince—not to mention Commander Horatio Crushington, who captures her with his piercing gaze from across the crowded ballroom. Dancing through the sudden swirl of suitors, Ella feels her cheeks burning—and not solely because of the orb hidden in her gown. Has the strapping Horatio awakened long-dormant desires or is Ella finally coming to grips with her feelings for Malcolm? Only the girl who thought she'd given up on love can decide.
Book Links:

Meet the Author: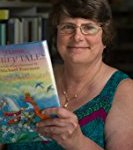 Author Susan Carroll began her career in 1986, writing historical romance and regencies. Her St.Leger series received much acclaim. The Bride Finder was honored with a RITA for Best Paranormal Romance in 1999 and also received the Reviewers Choice Award from Romantic Times magazine for Historical Romance of the year. Two sequels followed,The Night Drifter and Midnight Bride.
Ms. Carroll launched a new series with the publication of The Dark Queen, The Courtesan, The Silver Rose, The Huntress ,Twilight of a Queen and Lady of Secrets all set during the turbulent days of the French Renaissance. A blend of history, romance and intrigue, these books relate the saga of the Cheney sisters, three women of extraordinary abilities who live in constant peril of being accused of witchcraft.
Ms. Carroll was born in Latrobe, Pa. She spent much of her childhood in South Jersey where she graduated from Oakcrest High School in Mays Landing. She attended college at Indiana University of Pennsylvania, where she received a B.A. in English with a minor in history. She currently resides in Illinois.
Website | Facebook |