Today it is my pleasure to Welcome author
Katie Meyer
to HJ!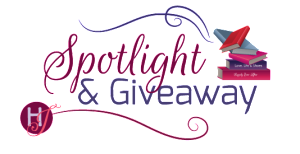 Hi Katie and welcome to HJ! We're so excited to chat with you about your new release, Do You Take This Daddy?

!


Welcome back to Paradise in this final book in the Paradise Animal Series!

Please summarize the book for the readers here: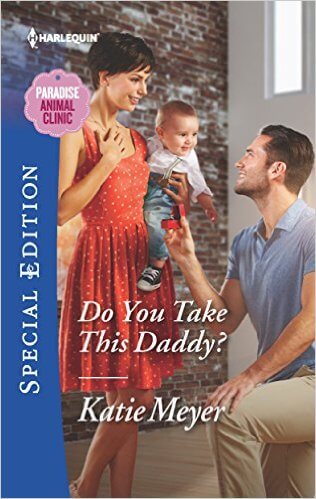 Do You Take This Daddy is a story about balancing independence and interdependence, and learning to be flexible while still holding true to your ideals. Mollie has had her life planned out for as long as she can remember, and won't let love get in her way. Noah meanwhile has made a habit of keeping people at arms length in order to keep from having to say goodbye. Together they learn that love doesn't have to mean giving up the things you've wanted, but just finding a new path.

Please share the opening lines of this book:
It definitely wasn't the worst honeymoon on record, Noah James decided. That honor belonged to the unhappily married couple behind him, who had already argued about everything from who got the window seat to what where to make dinner reservations when they landed. Sure, he might be flying solo on the way to what should have been his honeymoon, but there were some good points of being jilted practically at the altar.
Please share a few Random facts about this book…
The story was actually inspired by the Dierks Bentley song "Drunk on a Plane." I heard it while driving on a highway, and by the time I was home I'd plotted out most of the first few chapters.
Another fun fact is that the Paradise Wildlife Rehabilitation Center is based on a real place, the Busch Wildlife Sanctuary in Jupiter, Florida. It's a great place, and if you ever get the chance to visit I highly advise you stop by!
Please tell us a little about the characters in your book. As you wrote your protagonist was there anything about them that surprised you?
Mollie surprised me by being very hard for me to write, definitely my biggest challenge by far. She's very different from me in some important ways, most notably her reluctance to marry and have kids, whereas I have wanted those things for as long as I can remember. She is, however, someone I'd love to be friends with, and after a lot of chocolate and significant brainstorming and rewriting I think she and I made our peace.
What, in your mind, distinguishes this book from other books out there in the same genre?
I think the big things that differentiates the Paradise series from some other romances is the emphasis on relationships outside the primary romantic one. So much of our lives is about our friends, families, coworkers, and I try to bring that complexity into my novels.
And I have a feeling this may be the only romance novel with a cameo appearance by a nervous Florida Panther 🙂

The First kiss…
She tilted her head, considering him with those big brown eyes that seemed to see more than they should. "Was it hard? Moving all the time?"
A dozen different goodbyes flashed through his head. "Yeah. It was hard."
She ran a hand up his arm, her fingers leaving a trail of saltwater and awareness. "I'm sorry." Her voice was as warm as her touch, drawing him in.
"Don't be. I had just as many hellos as goodbyes." He moved closer until he could feel her slick skin pressed against him.
She tipped her chin up, her gaze locked on his. "Well then, I guess we could consider this a hello."
He could make a joke, laugh it off and swim back. He probably should. He hadn't so much as looked at another woman since he met Angela, even though they'd had separate bedrooms for the past six months. But there was a single drop of water clinging to Mollie's lip and he just had to have a taste.
Slowly, giving her time to stop him, he leaned down and pressed his lips to hers. She tasted of saltwater and sweetness, like the taffy he'd had at a carnival as a kid. She floated in his arms as they kissed, the waves washing against them while he feasted on her mouth. He wanted more, to take her right there, to feel her from the inside out while the first stars of the night peaked through the sky.
Did any scene have you crying or laughing (or blushing) while writing it?
Ok, I'll admit, I'm a little old fashioned. So when Mollie and Noah are going at it on the couch and her shirt comes off I did blush a bit….describing her in just her bra had me checking to be sure no one at Panera was reading the screen over my shoulder!
But later, once the wedding vows are said, anything is fair game, and I have no problem typing hotter, more in depth love scenes. Like I said, I'm a little old fashioned 🙂

If your book was optioned for a movie, what scene would you use for the audition of the main characters?
I think I'd have to choose this scene where they are getting ready to take the boat out. It really highlights Mollie's need for independence as well as Noah's willingness to let her take the lead. Where many men would want to take over he respects her enough, and is confident enough, to let her take the lead. That respect is critical to the book, and I'd want to see that the actors could make that come across on the big screen.
—-Mollie stood up, tossing the short hose back onto the dock. Kicking off her flip flops, she stepped up onto the gunwale, stretching to reach the spigot sticking out from a mooring post.
"Careful!" His breath caught at the way she was leaning out so far over the edge—and not just because of the way her tank top was riding up.
Ignoring his warning, she turned the water off and then hung the hose up neatly on the hook next to it. "Relax. I'm not going to fall overboard. I promise."
As if to prove her point, she balanced for a minute, hands free, before hopping down beside him. "See, totally safe."
She might not be worried about drowning, but with her standing only inches away neither one of them was safe. She was close enough to taste, and he'd like nothing better than to kiss that cocky grin off her face. But she'd set the ground rules, and he wasn't enough of a jerk to break them. He hoped.
Backing up, he put some breathing room between them. "Alright, so, what do we have to do now? Tell me how I can help, and don't say watch the dog—he obviously doesn't need a babysitter."
Amusement flashed in her eyes. "You caught on to that, huh?"
"That you were just giving me a job to salve my ego and keep me out of the way? Yeah."
Unrepentant, she shrugged a shoulder. "Well, I really didn't need you to do anything, and a lot of guys would get offended if I did everything myself and didn't let them help."
"Are you kidding? I'm on my vacation. Or honeymoon, whatever. I think my ego can handle sitting here and watching a pretty lady take care of things. But," he added, more seriously, "I'd love to learn, so maybe you can explain what you're doing, and then next time I really can be of some help."
"You've got a deal."
If you could have given your characters one piece of advice before the opening pages of the book, what would it be and why?
To be flexible! Life offers us so many opportunities, and it's best not to be so set in our ways that we ignore what could be something amazing. The old saying, "Man plans and God laughs" definitely applies here.

What are you currently working on? What other releases do you have planned for 2016?
I'm happy to say that I'm currently working on another Paradise series! A Wedding Worth Waiting For, the first book in the Proposals in Paradise series will be an October release, with two more books following in 2017.

Thanks for blogging at HJ!
Giveaway:

A signed copy of Do You Take This Daddy and a $10 iTunes gift card. (in honor of the song that inspired the book of course!) – International
To enter Giveaway: Please complete the Rafflecopter form and Post a comment to this Q:

When he arrives in Paradise Noah is sure he's hit rock bottom. His finance has left and she's told him the son she's carrying isn't his. He's also struggling with his relationships with family and friends and is feeling pretty sorry for himself. But it's at that moment, when things look their worst, that he finds true happiness. Has that happened to you? Have you had a twist of fate that took you from despair to joy? I'd love to hear about it 🙂
Excerpt from Do You Take This Daddy?:
Noah meant to have one drink, just to take the edge off. He certainly hadn't planned on getting drunk. But seeing that baby had reminded him a bit too much of the mess his life had turned into, and before he knew it he had an impressive collection of tiny liquor bottles covering his seat tray. Which mean he was most definitely drunk. Or whatever came after that. Snookered? Wasn't that what the British called it? He was pretty sure he'd heard that on Sherlock once. Whatever you wanted to call it, it felt pretty amazing. The only problem was he was finding it just a wee bit difficult to walk. Also, he'd planned on renting a car while at the airport, but driving was most definitely out of the question. Luckily, a very nice security guard had been on hand to pour him into a cab.
Now that car was stopped in a gravel driveway fronting a three-story wood-framed building. Hanging from the wraparound porch was a sign, identifying it as the historic Sandpiper Inn. The perfect location for a destination wedding or honeymoon, at least according to the brochure he'd memorized. Hopefully it was also a decent place to sleep off a binge.
The driver unloaded Noah's suitcase from the trunk, and happily accepted the crush of bills he gave him for a tip. It was probably too much, but he was in no shape to do the math, and it wasn't like money was an issue.
No, his issues were far more complicated.
The most pressing being the way the ground kept shifting under his feet. Clutching his bag, he tried to navigate the wide, whitewashed stairs leading to the front door.
Tried, and failed.
Two steps up, and he was on his butt. At least, with all the liquid courage he'd imbibed, it didn't hurt. In fact, everything felt a bit numb. Maybe he should just stay put until he sobered up a bit. He'd planned on relaxing and might as well start now.
"Hey, are you alright down there?"
He looked around. No one. Man, was he starting to hallucinate?
"Do you need some help?"
This time, he managed to focus his not-so-steady vision in the direction of the voice. Up on the porch, sitting on a cushioned bench, was the most amazing woman he'd ever seen. She had short, close-cropped brown hair framing an elfin face. Her large brown eyes were too big for the rest of her, and were currently zeroed in on him, and his not-so-stable perch on the steps.
"You're gorgeous." Oops. He was pretty sure he just said that out loud.
Excerpts. © Reprinted by permission. All rights reserved.

Book Info:
CAN A HONEYMOON GONE WRONG…
Mollie Post has a soft spot for strays. So when she finds Noah James stranded in her small town, she impulsively offers to show the newly single artist around the island. Determined to build her photography career, Mollie's not looking for love. But the talented sculptor just might be as good for her heart as he is with his hands.
LEAD TO HAPPILY-EVER-AFTER?
When his pregnant fiancée ran out on their wedding, Noah was secretly relieved. He wanted to be a father, but she wasn't the woman for him. So bright, beautiful Mollie is a refreshing change of pace. Their attraction is electric…until his ex shows up with a baby surprise. Can Noah manage fatherhood and build forever with Mollie in Paradise?
Meet the Author: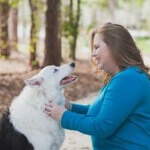 Katie Meyer is a Florida native with a firm belief in happy endings. A former Veterinary Technician and dog trainer, she now spends her days homeschooling her children, writing, and snuggling with her pets. Her guilty pleasures include good chocolate, Downton Abbey, and cheap champagne. Preferably all at once. She looks to her parents' whirlwind romance and her own happy marriage for her romantic inspiration.
Website | Facebook | Twitter |