Today it is my pleasure to Welcome author
Kate Meader
to HJ!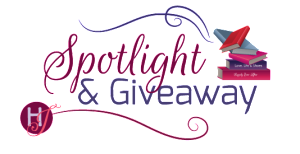 Hi Kate and welcome to HJ! We're so excited to chat with you about your new release, Down with Love!
Please summarize the book for the readers here: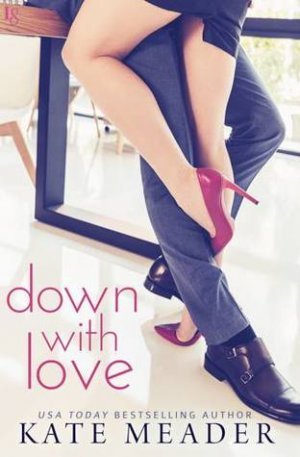 A divorce attorney and a wedding planner bump heads—and other body parts—on the way to their happily ever after.

Please share the opening lines of this book:
"Ramen. Freakin'. Noodles."
In case the word choice doesn't quite convey my point, I infuse into that statement as much disdain as possible. My brother, James, is already chortling.
Please share a few Fun facts about this book…
The hero is a huge Hitchcock fan and tests potential partners on their movie knowledge
One of my favorite scenes is set at a Cubs game in Wrigley Field—if you've never heard of "Cubs jail" prepare to learn all about it!
Each chapter starts with a funny or insightful quote about marriage, divorce, or love. It was so much fun matching the quotes up with the chapter themes.
Please tell us a little about the characters in your book. As you wrote your protagonist was there anything about them that surprised you?
Max is a playboy divorce attorney who witnesses the worst of humanity every day in his office and the courtroom. Charlie is a wedding planner who believes wholeheartedly in the power of love to transform. But as the story progresses we see their career choices turned on their head—Max is a romantic at heart while Charlie has been burned by love and is worried about getting hurt. Max surprised me the most. He comes off as so jaded at first so it was fun to see him learn that he's really more hopeful than the woman who plans a couple's most memorable day.
If your book was optioned for a movie, what scene would you use for the audition of the main characters and why?
Max and Charlie officially meet when they collide outside a bar restroom. He stands on her foot, then tries to make up for it:
"Let's check the damage." I jackknife to the ground outside the women's restrooms at the Gilt Bar.
This surprises her so much she straightens and jerks her foot back.
"May I?"
This surprises her more. "I—" She blinks.
"I just want to be sure your foot is okay."
"Um, sure."
Before she can second-guess that excellent decision, I take her allegedly injured foot in my hand. Shoe off. Palm around her heel. Gaze avidly, searching for the imprint of my Ferragamo cap-toe Oxfords.
I glide a thumb over a slightly darkened patch of skin, along the knuckles of her toes, gratified to feel her shiver. Her nails are a pearlescent blue, sort of surprising given the womanly sophistication of the pink dress and the quality of her footwear.
"Still throbbing?" I ask, all cheeky innocence as I peek up.
What do you want people to take away from reading this book?
That people won't always agree but that a foundation of love and respect can get you through the hard times.
What are you currently working on? What other releases do you have planned for 2017?
I've just finished the second book in the series, ILLEGALLY YOURS, about Lucas, Max's partner at the law firm. Lucas is British and a bit of a lad. You'll meet him in DOWN WITH LOVE, and his story will be released in January 2019.

Thanks for blogging at HJ!
Giveaway:

eBook of DOWN WITH LOVE ( A Laws of Attraction Novel ) by Kate Meader (Gifted via Amazon)
To enter Giveaway: Please complete the Rafflecopter form and Post a comment to this Q:

What advice would you give to a newly-married couple embarking on love's great adventure?
Excerpt from Down with Love:
She peers up at me, waiting for something though technically it's her turn to talk. For once in my life, I don't want to talk. I just want to soak her in. She's as flawless as my first impression, with lips that are newly glossed, probably while she was in the restroom. This reminds me of Brooks Brothers, and he's the last guy I want polluting my brain.
As if I can shield her from the rest of the bar, I raise an arm and lean it against the wall. It makes my biceps bulge against my suit jacket and while she doesn't look, I know she sees. She inhales a quick, tight breath and magnetizes me with those emerald-fired eyes.
I can't believe I'm going to say this . . .
"So how does a girl like you get to be a girl like you?"
Slight eyebrow tilt (her). Epic held breath (me).
"Good line."
"Thanks," I say around my disappointment.
The "good line" is from my favorite Hitchcock movie, North by Northwest, and sounds better when spoken in that weird, clipped accent by dapper god of screen Cary Grant. When I'm interested in a woman, I throw it out—okay, ya got me, it's sort of a test. I'm not expecting an answer, per se, but some inkling that its awesomeness is appreciated.
If she had said, "Lucky, I guess," which is Eva Marie Saint's response in the movie, I probably would have dropped back to my knees and proposed. I love a woman who can appreciate the classics.
Hold up there, Henderson. My brain screeches to a halt because I'm running away with myself here, pretzeled in knots by this woman. I certainly do not want to cuddle up with her on the sofa watching Jimmy Stewart stalking Kim Novak or Anthony Perkins undergoing a Mommy-induced identity crisis.
Excerpt. © Reprinted by permission. All rights reserved.


Book Info:
Sparks fly when the hot-shot divorce lawyer meets the high-powered wedding planner. The only question is, what kind?
If you ever get married, remember my name: Max Henderson. In my line of work, you acquire a certain perspective on supposedly everlasting unions. . . .
1. Pre-nups are your friend.
2. The person you married is not the person you're divorcing.
3. And I hope you didn't spend much on the wedding because that was one helluva waste of hard-earned cash, wasn't it?
But some guys are willing to take a chance. Like my brother, who thinks he's going to ride off into the sunset with the woman of his dreams in a haze of glitter on unicorns. And the wedding planner—the green-eyed beauty who makes a living convincing suckers to shell out thousands of dollars on centerpieces—is raking it in on this matrimonial monstrosity.
The thing is, Charlie Love is not unlike me. We're both cogs in the wedding-industrial complex. As the best man, I know her game—and I can play it better than her. But after one scorching, unexpected kiss, I'm thinking I might just want to get played.
Book Links: Amazon | B&N | iTunes | Kobo |


Meet the Author: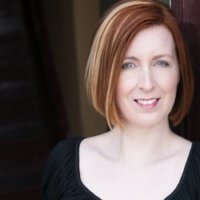 Originally from Ireland, USA Today bestselling author Kate Meader cut her romance reader teeth on Maeve Binchy and Jilly Cooper novels, with some Harlequins thrown in for variety. Give her tales about brooding mill owners, oversexed equestrians, and men who can rock an apron or a fire hose, and she's there. Now based in Chicago, she writes sexy contemporary romance with alpha heroes and strong heroines who can match their men quip for quip.
Website | Facebook | Twitter | Instagram | GoodReads |