Today it is my pleasure to Welcome romance author
Jules Bennett
to HJ!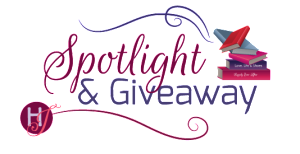 Hi Jules and welcome to HJ! We're so excited to chat with you about your new release, Dr Daddy's Perfect Christmas!
Please summarize the book a la Twitter style for the readers here: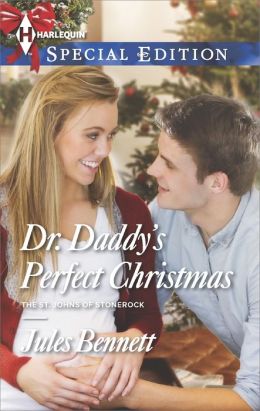 My hero is utterly broken and keeping a secret from the one woman he's always loved and now has to face. He's an ex Army doctor, in love with his best friend's widow who happens to be pregnant. Oh, and my hero and heroine had a serious relationship years ago. There's a good bit of emotional turmoil, but several light, fun spots, too.
Please share the opening line of this book:
Don't look, just keep walking.
Dr. Eli St. John walked up the freshly dusted, snow-covered sidewalk toward his parents' bungalow and refused to even glance over to their neighbor's house.
Since he'd be calling Stonerock, Tennessee, home again for the next few months, he'd no doubt see that neighbor more often than he'd like.
Please share a few Random facts about this book…
This book has been in my head since before I was published and my first book came out in 2005. I have wanted to do this series for such a long time and this first book is absolutely one of my favorites!
This is my debut book for Special Edition.
When I had the idea for this book *years ago* it was based in the summer, but the second I started to write it, I knew it had to be a Christmas homecoming.
Nora was originally a school teacher, but last minute I changed her to a vet. I love animals:)
Maddie Mays (a fun secondary character) has been in my head for so long, I just knew I'd find the perfect home for her. I believe a patient of the good doctor was perfect…*giggles*
Please tell us a little about the characters in your book. As you wrote your protagonist was there anything about them that surprised you?
Eli had been in my head for so long, he didn't surprise me. But, I will say the scar he acquired was added last minute. I didn't have that planned, but as I was going through my rough draft, I weaved that extra thread through. I really wanted him to be a fighter for this woman, even though he knew he'd never have her. He's been protective of her since they were kids.
What kind of research did you do for this book?
I researched Army doctors just to get the timing right. I really wanted Eli to jump off the page as a broken, real-life hero.
The First kiss…
She was everything he wasn't—everything he'd lived without for years. Soft, delicate, almost innocent in her own sweet way. He hadn't been lying the other day when he'd told her images, memories, of her is what got him through the hard times when he'd been overseas.
When her eyes landed on him, she froze. He couldn't do this. The ache he felt for her was too strong, too much to bear while trying to hold on to some type of sanity.
Eli crossed the room to her, watching her eyes widen. She tipped her head up to keep her eyes on his. As his body brushed against hers, Eli brought his hands up to frame her face.
"I can't lie to you, to myself," he whispered. "I need to touch you, Nora."
He didn't give her a chance to stop him. Another second without her would've destroyed him. Eli captured her lips with his, relieved when she opened, letting him in.
Delicate hands slid up his arms, then clutched at his shoulders. The familiar taste, the familiar touch, of Nora sent sensations shooting through his body that he hadn't felt since the last time he'd truly kissed her…and that peck the other day didn't count.
A slight moan escaped her as he changed directions of the kiss. His hands moved to the tie at the robe and quickly had it falling open. Sliding his hands up her sides, encountering silky material, only made her moan again. When he reached her breasts, she arched into him.
This is what he'd missed. Nora's instant response to his touch. Nora's vibrant passion.
Nora. All of her.
When he started to slide the straps of her nightgown aside, her hands came up to grip his wrists.
"Eli," she panted against his mouth. "We did this once. It didn't work and…I can't do heartache again."
Resting his forehead against hers, Eli closed his eyes and nodded. She was right. How could he be so selfish and try to take something she was probably willing to give, all the while knowing he'd walk away?
Hadn't her husband done the same thing? Sleep with her and then leave, whether for deployment or another woman's bed? Not that Eli would ever cheat on her.
Either way, Eli was no better because he was looking at the here and now instead of the future. A future for him and Nora simply didn't exist.
Did any scene have you crying or laughing while writing it?
I was laughing at the introduction of this secondary character:
Perfect. Simply perfect.
Maddie Mays. Or, as he and his brothers called her, "Mad" Maddie. The woman had to be a day older than God himself and she put the fear in every kid who had the unfortunate idea of cutting through her property to the park. More than once Mad Maddie had wielded a rolling pin in one hand and ball bat in the other. There was no doubt the woman would've used both weapons if anyone stepped on her precious prize-winning flowers. Those women in the Flower Garden Club were vicious and Mad Maddie was their president. Don't mess with a woman's rhododendrons.
Too bad she couldn't catch them. Maddie was as wide as she was tall and had certainly been no match for three healthy teen boys.
Eli pushed open the door and for a half second he was shocked. It seemed as though a good one hundred pounds had melted off her. And her wardrobe looked straight out of a sixteen-year-old's closet.
Sitting on the edge of the exam table, Maddie wore hot-pink leggings and a black, fitted, off-the-shoulder sweater. Furry leopard-print boots completed her interesting look. Her cane—which looked as though it had been dipped into a vat of rhinestones—rested against the table.
"Mrs. Mays," he greeted, closing the door for privacy.
When her eyes landed on him, he didn't shudder beneath the gaze that seemed to study and assess him. "Eli. You're quite a bit taller and thicker than last I saw you."
"Yes, ma'am."
Last time she'd seen him he'd been hightailing it past her property after she'd threatened to go get her gun if he touched her pansies again. In his defense, he'd needed a bouquet of flowers for Nora and he'd thought it was dark enough to conceal him. He'd been wrong.
"I'm quite a bit older now," he added, setting her chart on the counter so he could wash his hands in the small sink.
One perfectly penciled-in brow arched. "I hope you've settled down. Are you married?"
"No, ma'am."
Maddie let out a harrumph. "Well, you're not too settled, then."
After drying his hands, he opened the file, more than ready to get down to the reason for her visit. "Mrs. Mays, I'm not showing any symptoms on your chart. I see where Sarah took your vitals, but nothing else."
Eli closed the chart, setting it on the exam table beside her and pulling his stethoscope from around his neck. "Let me just listen to your heart and lungs while you tell me the reason you're here."
"Oh, I'm healthy as a horse, Eli." Maddie smiled when he froze. "Thanks to my vitamins and green tea, I'm healthier now than I was thirty years ago. Of course my workouts help. I had a pole installed in my living room about five years ago after I started reading about all these pole dancers and the strenuous workouts they go through and―"
Eli held up a hand. Besides the fact the dead last thing he wanted to hear about was Maddie and her…pole…he had a more pressing issue.
"Why are you here if you aren't sick?" he asked. "Do you need a refill on any medication?"
"No. Since I started eating healthier a few years ago I was able to get off all my medication. All that processed food will kill you."
If your book was optioned for a movie, what scene would be absolutely crucial to include and why? 
This scene right after hero finds out heroine is expecting and he finally breaks and opens up just a bit with his feelings:
"You still smell like flowers, Nora," he whispered. "It's just one of the things I remember about you."
Nora closed her eyes as his low tone washed over her, through her.
"When I first deployed, I'd lie awake in my bunk and think back to your sweet smell," he went on in that sultry tone. "I used any distraction I could to get through it. And nearly every mental tactic involved you."
Nora couldn't do this, couldn't listen to his memories wrapped and delivered in that smooth, soft voice. No matter how her body responded to his touch, she couldn't let him affect her on such an intimate level anymore.
"Eli, don't," she whispered.
His free hand came up to cup her shoulder. The strength from just that simple touch radiated through her and she wished she could draw more from him, wished she could be this open about her own emotions, her fears.
But she had to be cautious because where her emotions led, her heart tended to follow, and right now her heart had taken enough of a beating. As much as Eli intrigued her on so many levels―namely the lustful one―she couldn't get wrapped up in a man who had every intention of leaving.
Eli slid his hand down her arm, removed his other hand from hers off the doorknob. Nora turned, but he hadn't stepped back and she had to tip her head to look at him. She'd always been a tall for a girl, but Eli was all man―big, powerful, muscular. Even with his dominating presence, she always felt protected, safe, cherished.
"I didn't mean to make you uncomfortable," he told her. "I look at you and see the girl I loved. I smell flowers and remember how you always had some floral lotion on."
The soft lights from the living room projected a glow around his entire body, framing his broad shoulders, his tipped head. She often forgot that Eli had served and seen just as much as Todd had. So many times Todd would have nightmares when he'd be home on leave and she'd have to console him, comfort him.
Who did that for Eli? He had to have had bad moments, times that haunted him. Had there ever been a special someone in his life to get him through rough times?
If you could have given your characters one piece of advice before the opening pages of the book, what would it be and why?
Second chances are always meant to be taken. They aren't always given, so take the gift and learn from the past.
What are you currently working on? What other releases so you have planned for 2014?
This is my final release for 2014. In 2015, I have 7 scheduled books and right now I'm working on my 2016 Kensington Single Title series!
Thanks for blogging at HJ!
Giveaway:

I will give away 3 ebook copies of DR. DADDY'S PERFECT CHRISTMAS!!
To enter Giveaway: Please complete the Rafflecopter form and Post a comment to this Q:

This was my first Christmas story and I absolutely loved it! I would like to know if there's a special tradition you do (alone or with your family) around the holidays? A special recipe you like to make or a certain song you must listen to at this time of year? I love all things holidays and Christmas, so share any *go to* for you this time of year!
Excerpt
Eli neglected to glance out the sidelights before he jerked the door open to the one woman who could make his knees weak and his gut clench.
All that rehearsing in the car did absolutely no good when he was rendered speechless.
Nora Parker, the epitome of hometown girl, stood on his parents' porch looking all bright and fresh even as the blistery cold winds swirled about. She'd wrapped herself in a cheerful red coat and multi-striped hat and matching scarf.
The girl who had won over the hearts of his parents when his youngest brother Drake had befriended her in junior high and brought her home after school still had a place in their lives. Shortly thereafter she'd stolen his heart and just a few years later they'd turned their backs on each other, him to pursue his dreams, her to make a life in the only place she wanted to call home.
Now, here she was, no doubt checking in on his father. Their inevitable time together was about to begin whether he was mentally prepared for it or not.
Game on.
"Eli." With eyes wide, she pasted on a radiant smile. "I knew you were coming home, but I didn't expect to see you here tonight. I didn't miss Mac and Bev, did I?"
Eli forced himself to snap out of this stupefied state and stop staring like some lustful teen. Good grief, he hadn't even invited her in from the biting cold.
"You didn't miss them. Come on in." He gestured, opening the door wider. "It's freezing out there."
Her sweet, floral perfume slid right under his nose as she passed through. Eli closed the door, turning to offer to take her coat, but, like an idiot, he became mesmerized as she started talking.
For pity's sake, he acted like he'd never seen a female before. This wasn't just any female. This was the one girl who'd stolen his not-so-innocent heart at the age of sixteen. This was the girl who had finally settled down four years ago with his best friend.
This was the girl who had no idea about the deceit behind her own marriage and the lies behind her late husband. Eli couldn't tell her, though. He'd never purposely hurt Nora again. Once was enough to leave him scarred. Literally.
Book Info:
Mistletoe Baby
Pregnant…and widowed. It wasn't quite how Nora Parker had planned to be ringing in the holidays this year. Though she was excited to meet her new baby, the last thing she'd expected was the return of Dr. Eli St. John—the man who'd broken her heart years ago. Now he was back, filling in at his father's practice. He definitely wouldn't be staying in town. And she definitely shouldn't be looking forward to seeing him again!
Eli had left his small town for bigger adventures, assuming Nora would always be waiting. Now she was his best friend's widow, expecting a baby Eli wished was theirs. With the holidays approaching and his time in town dwindling, did he dare make one last effort to claim the Christmas gift he should have accepted years ago?
Book Links:
Meet the Author: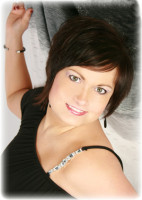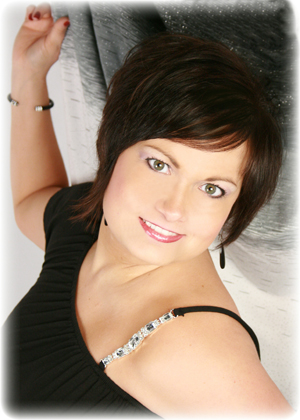 Best-Selling Author Jules Bennett has been writing contemporary romances for nearly ten years. Having met her husband when she was fourteen and dating him all through high school, she knows a bit about love. A former salon owner, Jules hung up her shears four years ago to pursue writing full-time and hasn't looked back since. She currently is working on future releases for Harlequin Desire, Harlequin Special Edition and a new contemporary series with Kensington.
Jules is married and has two children and she loves hearing from readers. Be sure to keep an eye on her website for updates on appearances and releases!
Website | Facebook | Twitter |