Today it is my pleasure to Welcome The New York Times bestselling author
Beth Harbison
to HJ!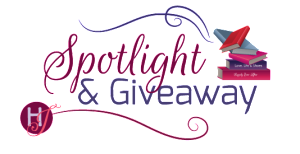 Hi Beth and welcome to HJ! We're so excited to chat with you about your new release, Driving with the Top Down!
Please summarize the book a la Twitter style for the readers here: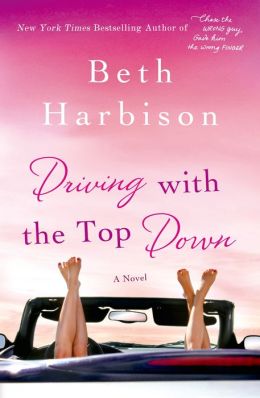 Three unlikely women hit the road together, each running away from something, and every one of them ends up someplace they never expected.
Please share the opening lines of this book:
"Once upon a time, there were three happy girls, all born into charmed, sunshiny, shampoo-commercial lives. If into each life a little rain must fall, for these three, it fell after midnight, and by morning—as in the song from Camelot—the fog had flown. Though their lives were different from one another's and they lived in different towns, each enjoyed the best their world had to offer."
Please share a few Random facts about this book…
1. I have a driving phobia, have not driven highways comfortably in years, yet I love the idea of a road trip.
2. My favorite restaurant down i-95 is Redbone Alley in Florence, SC – it was once a JC Penny store and it's been gutted and painted tromp l'oeil to look like New Orleans. Road trips make me hungry, particularly for good ol' comfort food.
3. My daughter went to Flagler College in St. Augustine, so that scene in particular made me hungry for the restaurant, Harry's, where the characters went. The women's bathroom there is supposedly haunted, and ghost tours go through the restaurant to see it.
4. I love love love farm auctions, I love bidding on a mystery box of tools and old kitchen items, etc. for $3 then getting the box and going through it like a Christmas stocking!
Please tell us a little about the characters in your book. 
Colleen is a housewife and mother who has long harbored the fear that she is living a lie. Bitty has been living a lie and sees no hope and no way out, so she enters the story – and the other characters' lives, in the midst of writing her suicide note. Tam is a kid whose been dealt such a bad hand, and made so many decisions from there, that she feels it's too late to redeem herself or her life, even though she's only 16. Everyone begins in a hopeless state, they meet up as this strange trio, and save each other.
As you wrote your protagonist was there anything about them that surprised you?
I was actually surprised at what became Colleen's main mission in the book. I can't spoil it, but at first I thought it was enough that she had settled into a plateau in her life and needed to shake it up, but her real mission in the book felt absolutely authentic and true.
What, in your mind, distinguishes this book from other books out there in the same genre?
I think every book is different, actually. At least the good ones. But if the genre is "chick lit" then I think this is different, at least from some of my own other books, in that it is not set in one place in the midst of ordinary life taking a turn. By being a "road trip" book, everyone begins the story out of their element, and stays that way til they find their element inside themselves….
Did any scene have you crying or laughing while writing it?
It's really hard to share any pivitol scene without spoiling the secrets coming in the book. But I will say Bitty's "misadventure" at the auction cracked me up – that very thing ALMOST happened to me at a farm auction….
If your book was optioned for a movie, what scene would be absolutely crucial to include and why? 
I don't think I can answer this one without giving too much away, since the more serious character-heavy stuff happens as the story progresses.
If you could have given your characters one piece of advice before the opening pages of the book, what would it be and why?
Have faith, and float through the hard times. They are a rip tide and if you fight them you'll just get exhausted and be no further along. Float through them.
What are you currently working on? What other releases so you have planned for 2014?
I'm currently working on a book about a 38 year old woman who wakes up in her 18 year old self (fun!) and have a book called HEAD OVER HEELS coming out from Harlequin in December – it is a re-release of two of my old Silhouette romances!
Thanks for blogging at HJ!
Giveaway:

2 Print copies of DRIVING WITH THE TOP DOWN
To enter Giveaway: Please complete the Rafflecopter form and Post a comment to this Q:

My question for readers is meant with all sincerity – are there any issues you feel haven't been tackled (or tackled enough) in women's fiction? Don't worry if you think you're the only one who's had the thought, we all share more angst than we realize!
Book Info:
Three women, two weeks, one convertible: sometimes life doesn't take you in the direction you expect…
Colleen Bradley is married with a teenage son, a modest business repurposing and reselling antiques, and longtime fear that she was not her husband's first choice. When she decides to take a road trip down the east coast to check out antique auctions for her business, she also has a secret ulterior motive. Her one-woman mission for peace of mind is thrown slightly off course when sixteen year old Tamara becomes her co-pilot. The daughter of Colleen's brother-in-law, Tamara is aware that when people see her as a screw-up, but she knows in her heart that she's so much more. She just wishes her father could see it, too.
The already bumpy trip takes another unexpected turn when they stop at the diner that served as Colleen's college hangout and run into her old friend, Bitty Nolan Camalier. Clearly distressed, Bitty gives them a story full of holes: angry with her husband, she took off on her own, only to have her car stolen. Both Colleen and Tamara sense that there's more that Bitty isn't sharing, but Colleen offers to give Bitty a ride to Florida.
So one becomes two becomes three as Colleen, Tamara, and Bitty make their way together down the coast. It's a road trip fraught with tension as Tamara's poor choices come back to haunt her and Bitty's secrets reach a boiling point. With no one to turn to but each other, these three women might just discover that you can get lost in life but somehow, true friends provide a roadmap to finding what you're really looking for.
DRIVING WITH THE TOP DOWN
By Beth Harbison
St. Martin's Press Hardcover
Publication Date: August 5, 2014
ISBN-13: 978-1-250-04380-1
E-book: 978-1-4668-4218-2
Author Bio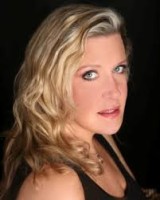 BETH HARBISON is the New York Times bestselling author of Chose the Wrong Guy, Gave Him the Wrong Finger; When In Doubt, Add Butter; Always Something There To Remind Me; Thin, Rich, Pretty; Hope In A Jar; Secrets of a Shoe Addict; and Shoe Addicts Anonymous. She grew up in Potomac, Maryland, outside Washington, D.C., and now shares her time between that suburb, New York City, and a quiet home on the eastern shore.
Website | Facebook | Twitter |