Today it is my pleasure to Welcome author
Juliet Lyons
to HJ!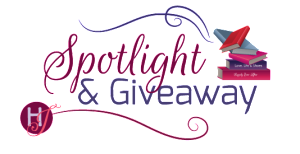 Hi Juliet and welcome to HJ! We're so excited to chat with you about your new release, Drop Dead Gorgeous!
Please share your favorite scene from Drop Dead Gorgeous: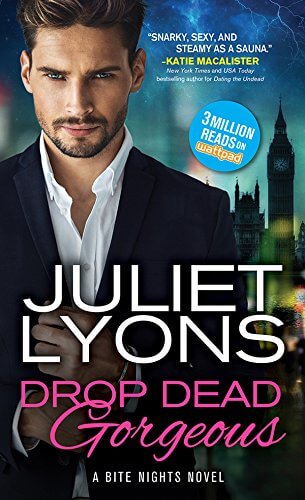 Perhaps my favourite scene from Drop Dead Gorgeous is where Mila takes her vampire protector Vincent to a family party. Mila is something of a Bridget Jones in the romance stakes, and almost always shows up alone, so having this gorgeous man on her arm who is not only brave and kind, but is also falling in love with her, leaves her floating on cloud nine. There's the sense in this scene that karma is finally paying up—that the funny, single girl is about to hit the jackpot in the man lottery. I hope readers root for Mila just as much as I did when I wrote her. Like everyone, she deserves a happy ever after.

'Although the music doesn't stop when we walk in, what feels like a million heads swivel in our direction. I can almost hear their thoughts—Mila, romantic pariah, has a man on her arm at last.
The spacious hall is low lit and decked out in pink and white balloons, strings of heart-shaped fairy lights strung across the ceiling. It isn't long before Mum appears, cutting across the room faster than a puppy chasing a pork chop. She never got to meet Scott the douche bag so she's hungry for this. And let's face it, Vincent is unlikely to disappoint.
Mum—who is five foot five like me—never wears heels, so she has to lean back to gander at the handsome man clutching the ridiculously large bunch of flowers. She is so mesmerized she completely forgets to greet me.
"Are you Vincent?" she asks, extending a hand. From the hopeful note in her voice, you'd think she's meeting Jesus Christ himself.
"I am," he says, taking her small, pudgy hand in his long, tapered fingers. "You must be Mrs. Hart, Mila's mother?"
Mum nods, her free hand resting limply at the base of her throat. "I don't think Mila's ever been out with anyone who wears suits before."
I roll my eyes. "Yes, I have, Mum," I mutter through gritted teeth.
But neither of them is listening. Vincent holds out the bouquet. "These are for you, Mrs. Hart. Mila already has a gift for the happy couple, but I wanted to express how sincerely pleased I am to meet you."
Mum eyes the flowers as if he's holding out a million pound check, her eyes glassy with moisture. "That is so kind," she says, patting her short bobbed hair and accepting the bouquet.
Then without so much as a nod in my direction, she grabs him by the elbow. "Come and meet the family."
Vincent pauses to flash me a brief smile before allowing her to manhandle him across the room. He disappears into a melee of elderly relatives who swoop like wasps around a candy wrapper.
So there it is. Now my mother will probably never get over him either. Maybe we can form a support group.'
Excerpt. © Reprinted by permission. All rights reserved.


Thanks for blogging at HJ!
Giveaway:

Print copy of Drop Dead Gorgeous (Bite Nights) by Juliet Lyons
To enter Giveaway: Please complete the Rafflecopter form and Post a comment to this Q: 

If you could choose anyone to escort you to a party—fictional, celebrity or otherwise—who would it be and why?
Book Info:
SWIPE RIGHT FOR MR. BITE
Mila Hart's first experience with the hot new vampire dating site is a complete disaster. Turns out, her date is wanted for murder! But things turn around when she's rescued by dashing vampire cop Vincent Ferrer. Dangerous and drop dead gorgeous, he's just the vampire hottie Mila was hoping for.
Haunted by his past, Vincent can't risk falling in love again, even if Mila charms him more than anyone he's ever met. But when the killer from Mila's first date seeks her out, Vincent is the only one who can protect her. Protecting his heart is a different story…
Bite Nite Series:
Dating the Undead (Book 1)
Drop Dead Gorgeous (Book 2)
That Killer Smile (Book 3)


Meet the Author: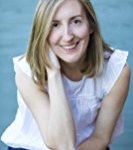 JULIET LYONS is a paranormal romance author from the UK. She holds a degree in Spanish and Latin American studies and works part-time in a local primary school where she spends far too much time discussing Harry Potter. Since joining global storytelling site Wattpad in 2014, her work has received millions of hits online and gained a legion of fans from all over the world. When she is not writing, Juliet enjoys reading and spending time with her family.
Website | Facebook | Twitter | GoodReads |