Today it is my pleasure to Welcome author
Harper Sloan
to HJ!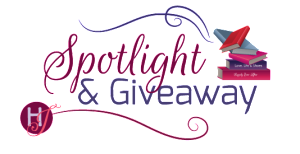 Hi Harper and welcome to HJ! We're so excited to chat with you about your new release, Drunk On You!
Please summarize the book for the readers here: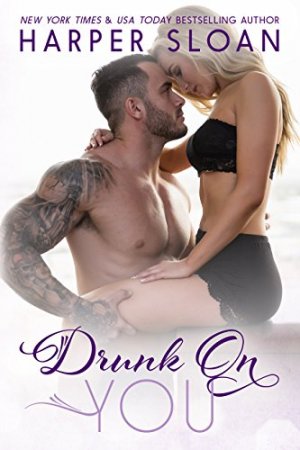 Drunk on You, while very much a big part of Hope Town, is also a new branch to add to their tree. Nikki and Shane both appear in When I'm with You—the best friends of the main characters of that book—and I instantly knew they needed their own story. So, we leave the 'family' kind of. Nikki and Shane are both over love. Having been out of their previous relationships for some time, the interest to start new has never been there—however, that doesn't help keep their exes from being problems. All it takes is a night of drinking and watching Shane work his magic dancing at the nightclub he co-owns with Nate to hatch a plan to have a little fun with each other AND get those exes to leave. However, neither of them planned for just how combustible their chemistry would be. Intoxicating.

Please share the opening lines of this book:
"I'm going to snap. I'm not going to just snap either. It's going to be so glorious, it puts the Brittany Spears head shaving incident of 2007 to shame."

"The music pounds against my body, cascading a series of chills down my spine and across my skin. Almost like a physical touch. Of course, that probably has a lot to do with the dress pant covered ass that's shaking everything God gave him right in front of my face."

"Fuck. Fucking, fuck. "What the fuck was that?" Nate, my best friend hisses."
Please share a few Fun facts about this book…
Shane is unlike any character I've written before.
We get to see A LOT of Ember and Nate from When I'm with You.
Nikki is the kind of heroine that makes me swoon-strong and sassy.
Please tell us a little about the characters in your book. As you wrote your protagonist was there anything about them that surprised you?
Shane was a bit of a mystery in When I'm with You. I knew instantly he had a story, but the first time that him and Nikki are 'together' he completely blew my mind. I had no idea where it was coming from, but for the first time in a while, he was driving that show. I remember finishing that chapter and sitting back going 'what the hell was that'. Nikki had a larger role in When I'm with You, so we got to see her playful side. She's a strong girl, so strong, so it's always refreshing to write a heroine with a backbone. They're my favorite kind to write.
If your book was optioned for a movie, what scene would you use for the audition of the main characters and why?
The scene when they start their little dance of lust, for sure. After one that had a little comedic relief, it was like jumping into the flames. Also, the first time that I saw just how powerful Shane was. Right after this little snippet was when I lost control and Shane took the driver seat. I couldn't be more excited about it either.
"Hey," I wheeze, clearing my throat as my cheeks heat.
His smile widens, clearly enjoying my awkwardness just as much as I'm liking what he looks like on my doorstep.
"How did you know where I lived?"
His lips part and his white teeth bare as his smile grows even more.
"It's really not fair that you're so hot. I actually think it's frying my brain cells."
His chest moves as he laughs, slow and deep grunts of what can only be described as a manly chuckle making goosebumps dance across my exposed skin. "Let me in, chèrie."
"Oh, fine," I exasperate sarcastically, rolling my eyes and stepping to the side so he can enter.
He doesn't even attempt to be polite and use the space I've given him to pass into my apartment. He steps into my space, crowding me instantly, his eyes downcast, only giving me enough space to shut the door behind us. He reaches up and before it registers what he's about to do, he's got the hoops of my piercings pinched between his fingers, pulling them just enough to give me a little bite of pain. With the thin material not offering much protection, I feel the burn of his heat tango with the pain smarting my nipples.
"I like these when I saw them last night," he whispers in a deep rumble of pure seduction. "I think I like them a lot more now that I've got my hands on them."
I whimper. Shameless and pleading. My shoulders rolling back and forth with a dance that begs for a partner when my nipples pinch from the movement and his hold.
"Tell me, Nicole. On a scale of drunken mistakes to fuck me now, how much of last night did you mean?"
I lick my lips, whining deep in my throat when he tweaks my piercings again.
"I don't like repeating myself," he continues, releasing another light bite of pressure from his fingertips when he pinches me again.
"Whe—where does fuck me until I can't walk fall into that?"
His eyes shoot to mine and I watch in fascination as his control slips for the briefest of seconds, the play behind his eyes making them look more honey brown than moss green.
Excerpt. © Reprinted by permission. All rights reserved.

What do you want people to take away from reading this book?
My hope is that they love it as much as I do, but also understand why I decided to have a small break from the next generation crew. They're still very much present in this story, but not the main focus. I think, when you're writing a series that is essentially a huge part of the one it spun off, it's important to have a break in that every now and then. Shane and Nikki give us the Hope Town crew, but also, it's very much their own story.
What are you currently working on? What other releases do you have planned for 2017?
At the moment, I'm working on edits for Cowboy Up, the last book in the Coming Home series that comes out in December. I'll be starting a new secret project next week, then I have the next Loaded Replay book: Jamison's story and then next Hope Town book to work on. The next Hope Town characters are announced at the end of Drunk on You 😉

Thanks for blogging at HJ!
Giveaway:

Winner's choice of one Harper Sloan Signed PaperBack book.
To enter Giveaway: Please complete the Rafflecopter form and Post a comment to this Q:

If you could pick ONE of my past heroes to show up at your door ready to wine and dine you, who would you pick and why?
Book Info:
It was supposed to be fun.
A mutual use of each other's bodies.
To be a ruse to the world around us.
I wanted to be free from my ex, and he wanted to escape his.
One drunken night turned a joke into a life-changing moment.
He warned me not to fall for him, and I should've listened.
He intoxicated me.
He made me crave him.
He ruined me.
In the end, I'll never be the same.


Meet the Author: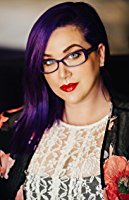 Harper is a NEW YORK TIMES, WALL STREET JOURNAL and USA TODAY bestselling author residing in Georgia with her husband and three daughters. She has a borderline unhealthy obsession with books, hibachi, tattoos and Game of Thrones. When she isn't writing you can almost always find her with a book in hand.
Facebook | Website | Twitter | Instagram | Pinterest | Goodreads | Amazon Author Page