Today it is my pleasure to Welcome author
Samanthe Beck
to HJ!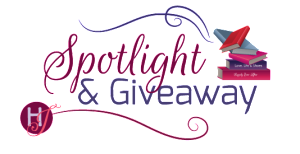 Hi Samanthe and welcome to HJ! We're so excited to chat with you about your new release, Emergency Engagement!
Tell us about the book with this fun little challenge using the title of the book:
Get comfortable. This is going to be looong! And so…many…E's!!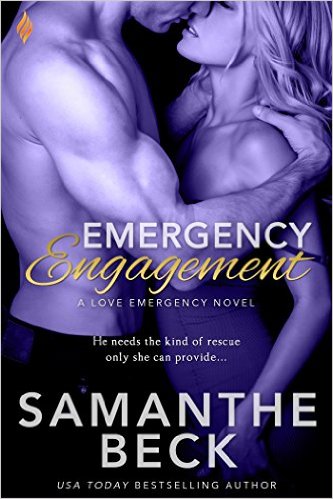 E is for: Emotional—This story will put you on a roller coaster of 'em.
M is for: Muscular—Describes my hero Beau pretty nicely.
E is for: Emergency—The story opens with one!
R is for: Rebound—My heroine, Savannah, needs a good dose of rebound sex, and Beau can deliver!
G is for: Glass—Savannah is a glass artist.
E is for: Endorphins—You'll enjoy a few rushes during some scenes in this story!
N is for: Naughty—Beau & Savannah bring their fair share of naughty to the table.
C is for: Christmas—Beau wants to give his mom a merry one, and his noble intentions give rise to a whole mess of stuff.
Y is for: Yellow—Savannah's painting her bedroom Sun Shower Yellow when Beau barges in and sets off a chain of events that lead their families to think they're engaged.
E is for: Engagement—How hard can faking one be?
N is for: Neighbors—Especially for neighbors!
G is for: Guarded—Another word that describes Beau perfectly.
A is for: Abbey—She'll break your heart.
G is for: Gift—Savannah gives Beau a perfect one.
E is for: Extra sExy—Need I say more?
M is for: Memories—Something Beau needs to come to terms with.
E is for: Eavesdropping—Beau can hear into Savannah's bedroom through his bedroom wall.
N is for: Not Safe For Work! Beau & Savannah #NSFW!
T is for: Thanksgiving—Beau and Savannah's story starts with the most effed up Thanksgiving ever.

Please share the opening lines of this book:
Oh, wow. I never expected to have them dissected like this! Okay. Here goes.
Was it possible to be castrated by a playlist?
Beau Montgomery held his tongue while Alanis Morissette growled her way through "You Oughta Know." He basted turkey and tuned out Beyoncé's "Irreplaceable," but he refused to silently endure Gloria Gaynor's "I Will Survive."
Please share a few Fun facts about this book…
My heroine, Savannah Smith, was originally Savannah O'Shea, but as the story took shape it became apparent she needed a more generic last name.
I did a lot of research on paramedics to write this story, and learned that the first thing they notice when they meet someone is how "easy" their veins are. Apparently they're always contemplating starting an IV.
I was thinking about the pottery wheel scene in the movie "Ghost" while I wrote the glass-blowing scene in this book!
All my characters are real to me, but Beau especially. I cried like a baby writing a scene involving him looking through photo albums.
Keep your eye on Beau's partner, Hunter. He *may* factor into the next book in the Love Emergency series.
Was there a scene in this book that was harder to write than others?
My characters crack me up all the time, but they usually don't make me cry. However, there's a scene where Beau's confronting his past, and I bawled while I wrote it. I'm not sure an excerpt will carry the same impact, but here's the scene:
Beau put the photo album aside and reached for the next one. The pink quilted cover warned him, but he pulled it out anyway. A tiny pink handprint filled one photo square on the front of the book, and an only slightly larger pink footprint filled the other. Beneath, dark pink letters spelled "Abbey." He ran his finger over the little palm print. So small and perfect. Acid hot tears blurred his vision, but he wiped them away with an impatient hand and opened the cover.
And there she was.
Hi, baby. Sorry Daddy's such a mess. I didn't expect to see you today.
He traced her sweet newborn face, all cheeks, squinting eyes, and pouty little mouth. The barest hint of a pointed chin just like her mother's.
Jesus. A wounded animal sound wrenched up from his chest, but he couldn't look away. He flipped the pages, greedily drinking in pictures. Kelli in the hospital bed, holding Abbey in her arms and glowing like an angel despite five hours of labor and no epidural. Him, standing by the window, grinning like an idiot and holding Abbey for the first time.
He kept turning pages. There were a surprising number of pictures considering she'd only been four months old when he'd lost her. The shot of her dressed like a pumpkin for her first Halloween pried a laugh out of him, as did a black-and-white photo of her in her baby bath, splashing herself in the face and giggling. She smiled a lot. And everyone around her smiled, too. Grandma, Mommy…Daddy. He closed the book and ran his hand over the cover. Those four months had been the happiest of his life.
The last album still sat in the box. Curious, he wiped his eyes and lifted it out. The bright yellow cover shone like a sunbeam. He opened the book, brushed past the parchment paper, and stared at the empty page. A flip through the other pages quickly confirmed they were all empty. He turned back to the parchment page and spotted his mother's handwriting on the inside corner of the cover.
This album is for you to fill with new memories.
Love, Mom & Dad
What do you want people to take away from reading this book?
This book is all about accepting the past—the good and the bad—and not feeling like the outcome cancels out the journey. Don't feel like you "wasted" four years pursuing a degree you don't use, or squandered two years on a relationship that didn't pan out. It could be, at that moment, you were doing exactly what you were meant to be doing, and what looks like misused time actually put you in the perfect place for your next adventure!
Thanks for blogging at HJ!
Giveaway:

A handmade glass heart and an ARC copy of book 2 of the Love Emergency
To enter Giveaway: Please complete the Rafflecopter form and Post a comment to this Q:

Beau's a paramedic, and therefore qualified to deliver the "Kiss of Life." If you were in need, who would you most want to do the honors? 
Book Info:
He needs the kind of rescue only she can provide…
Glass artist Savannah Smith expected a marriage proposal for Thanksgiving—just not from her strong, silent, super-hot neighbor. But when misplaced mail and a wayward can of paint lands them in a compromising position right as her family arrives for dinner, they assume he's "The One" she's been talking about.
Then his family shows up.
Fate dealt a crippling blow to paramedic Beau Montgomery's heart, and he isn't about to put it at risk again. Except, with his mother crying tears of joy over his surprise engagement to the sexy little blonde next door, he can't bring himself to ruin her "Christmas miracle."
Somewhere between the paint can to the head and the chaotic family trip to the ER, Beau manages to talk Savannah into being his fake fiancée long enough to survive the holidays.
If, of course, they don't fall in love first…


Meet the Author: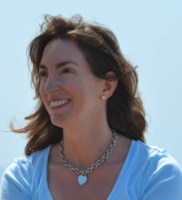 Wine lover, sleep fanatic, and USA Today Bestselling Author of sexy contemporary romance novels, Samanthe Beck lives in Malibu, California, with her long-suffering but extremely adorable husband and their turbo-son, Hud. Throw in a furry ninja named Kitty and you get the whole, chaotic picture.
When not dreaming up fun, fan-your-cheeks sexy ways to get her characters to happily-ever-after, she searches for the perfect cabernet to pair with Ambien.
Connect with Sam via Facebook (https://www.facebook.com/SamantheBeckWriter/)
or Twitter (https://twitter.com/SamantheBeck1)