Today it is my pleasure to Welcome author
Melanie Milburne
to HJ!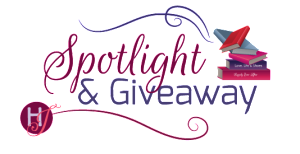 Hi Melanie and welcome to HJ! We're so excited to chat with you about your new release, Engaged to her Ravensdale Enemy!

Hello!

Please summarize the book for the readers here: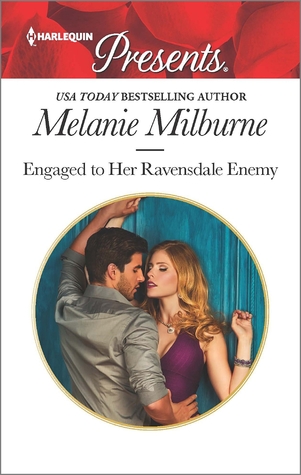 Thrice jilted bridal designer Jasmine Connolly needs a stand-in fiancé-fast! Keen to make her ex- fiancé jealous, she seizes on the chance to recruit her enemy, commitment-phobe playboy Jake Ravensdale to help her. Jake is trying to shake off a teenager stalker so agrees with the charade, only to find that this is one enemy he is getting way too close to!

Please share the opening lines of this book:
It wasn't giving back the engagement ring Jasmine Connolly was most worried about. She had two more sitting in her jewellery boxy in her flat in Mayfair above her bridal-wear shop.
Please share a few Fun facts about this book…
This book was so much fun to write. It was one of those books that more or less writes itself. I wish they were all like that!
I really enjoyed putting commitment-phobe Jake in the middle of a wedding expo.
One particular scene made me laugh out loud as it felt like I was watching it cinematically as I wrote it.
If your book was optioned for a movie, what scene would you use for the audition of the main characters and why?
When Jaz got back from sending Emma on her way home, Jake was in the main sitting room clearing away the detritus of his short-lived party. Apparently he had sent his guests on their merry way as well. 'Need some help with that?' she said.
He sent her a black look. 'I think you've done more than enough for one night.'
'I thought it was a stroke of genius, actually,' Jaz said, calmly inspecting her nails.
'Engaged?' he said. 'Us? Don't make me laugh.'
He didn't look anywhere near laughing, Jaz thought. His jaw was locked like a stiff hinge. His mouth was flat. His eyes were blazing with fury. 'What else was I supposed to do?' she said. 'That poor kid was so love-struck nothing short of an engagement would've convinced her to leave.'
'I had it under control,' he said through tight lips.
Jaz rolled her eyes. 'How? By having a big bimbo bash? Like that was ever going to work. You're going about this all wrong, Jake- or should I call you Jakey?'
What do you want people to take away from reading this book?
Firstly, I want them to be entertained. But more seriously, I would like readers to reflect on how love can only win out in the end if you are honest with yourself as both Jaz and Jake finally learned.
What are you currently working on? What other releases do you have planned for 2016?
I have just finished my 71st book- a Greek hero this time with his own private island and a very reluctant bride! I have the fourth and final book in the Ravensdale's Scandals series – The Most Scandalous Ravensdale- out next month so watch this space.

Thanks for blogging at HJ!
Giveaway:

A signed copy of Engaged to her Ravensdale Enemy- open International
To enter Giveaway: Please complete the Rafflecopter form and Post a comment to this Q:

Have you ever tried to make someone else jealous?
Excerpt from Engaged to her Ravensdale Enemy:
Jaz was so distracted by the sensation of his warm breath tickling the sensitive skin around her ear she didn't hear the attendant call her to the counter. Jake put a gentle hand at her back and pressed her forward. She painted a smile on her face and said, 'I have a booking for Connolly.'
'Welcome, Miss Connolly,' the attendant said. 'We have your king deluxe all ready for you.'
King deluxe. At least there would be enough room in the bed to put a bank of pillows up as a barricade, Jaz thought as she took the swipe key.
The hotel was going to town on the wedding theme. The suite, on the thirteenth floor, was decked out like a honeymoon suite. French champagne was sitting chilled and frosted in a silver ice bucket with a white satin ribbon tied in a big bow around it. There were two crystal champagne flutes and a cheese-and-fruit plate with chocolate-dipped strawberries on the table. The bed was covered in fresh rose petals and there were heart-shaped chocolates placed on the pillows.
'Hmm,' Jake said, rubbing thoughtfully at his chin. 'No sofa.'
Something in Jaz's belly slipped like a Bentley on black ice. There were two gorgeous wing chairs in the bay window, and a plush velvet-covered love seat, but no sofa. 'Right, well then, we'll have to use pillows.'
'Pillows?'
'As a barricade.'
He gave a soft laugh. 'Your virtue is safe, sweetheart. I won't touch you.'
Jaz rolled her lips together. Shifted her weight from foot to foot. Knotted her hands in front of her body where they were clutching her tote bag straps. Of course she didn't want to sleep with him. He was her enemy. She didn't even like him… Well, maybe a little. More like a lot. Why the heck didn't he want to sleep with her? She hadn't cracked any mirrors lately. She might not be his usual type but she was female and breathing, wasn't she? Why was he being so fussy all of a sudden? He'd kissed her and she'd felt his reaction to her. He wanted her. She knew it as surely as she knew he was standing there. 'What?' she said. 'You don't find me attractive?'
He frowned. 'Listen, a kiss or two or three is fine, but doing the deed? Not going to happen. Not us.'
'Why not us?'
'You're not my type.'
Jaz bristled. 'I was your type when you kissed me outside my flat. Have of flipping Mayfair was witness to it.'
Excerpt. © Reprinted by permission. All rights reserved.

Book Info:
When Jasmine Connolly's third engagement is broken off, she decides to make her ex jealous by enlisting the help of her enemy, playboy Jake Ravensdale! Jasmine may never have forgiven him for his rejections years ago, but the heartless lothario is the perfect candidate for her plan.
As tensions build, the line between love and hate increasingly blurs, teetering on the brink of explosion! Jasmine might be wearing Jake's ring, but she can't let go of the hurt he once caused her. Because if she does, what's to stop her from falling prey to the Ravensdale playboy's charms?
Book Links:

Meet the Author: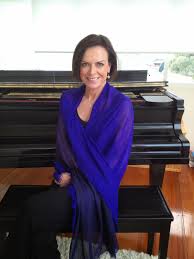 Melanie Milburne read her first Harlequin at age seventeen in between studying for her final exams. After completing a Masters Degree in Education she decided to write a novel in between settling down to do a PhD. She became so hooked on writing romance the PhD was shelved and her career as a romance writer was born. Melanie is an ambassador for the Australian Childhood Foundation and is a keen dog lover and trainer and enjoys long walks in the Tasmanian bush.
Website | Facebook | Twitter |